LeSean McCoy 'ladies only' party still on without Bills logo
BY foxsports • July 24, 2015
Buffalo Bills running back LeSean McCoy is hosting a party on Sunday night, and the team had an issue with the way he was advertising for it. That forced McCoy to make a slight tweak in his marketing strategy, but the party must go on.
McCoy shared the photo you see below on Instagram Friday. According to Mike Rodak of ESPN.com, the Bills asked him to remove the post because he was using the team's logo without permission.
"We have reached out to LeSean and informed him that players are not permitted to use team marks for personal use without prior permission from the team," the team said in a statement.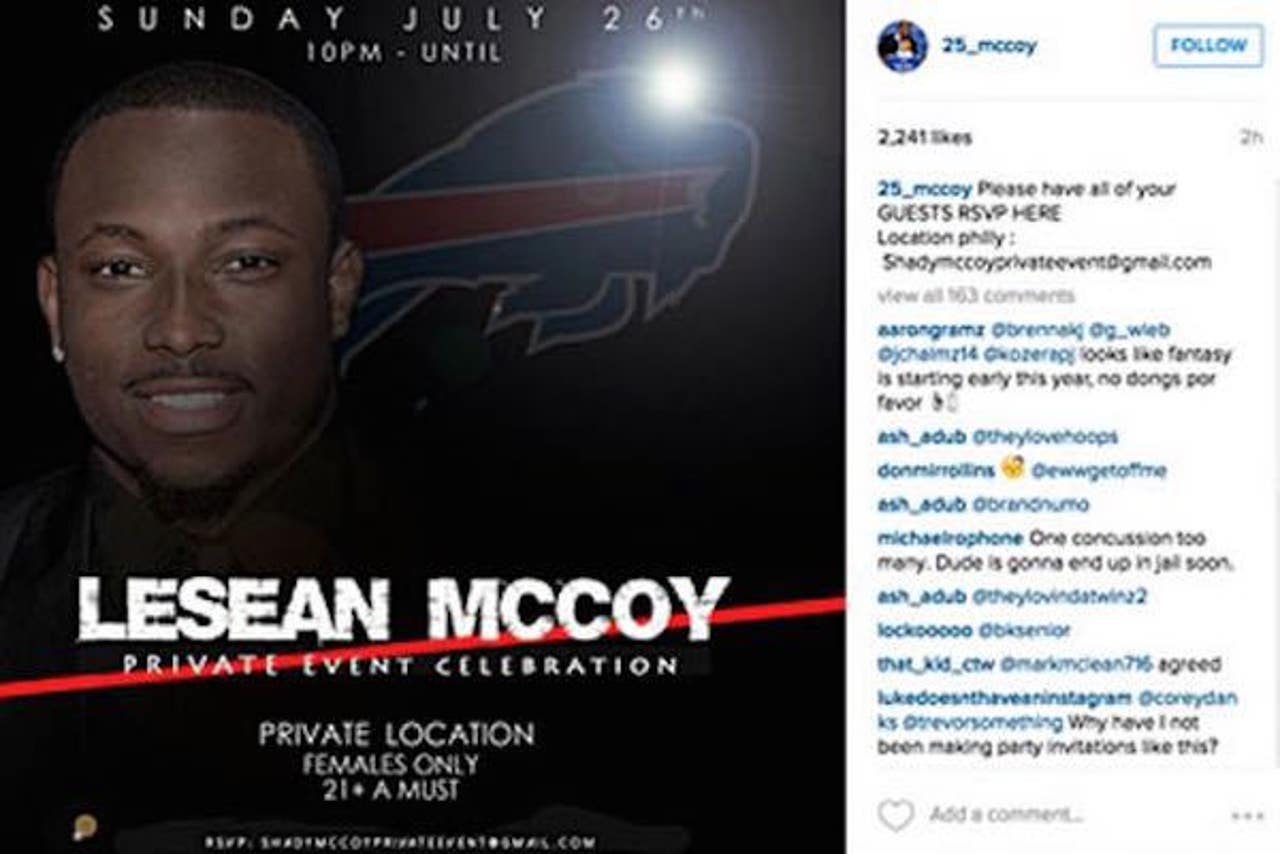 That does not, however, mean McCoy is scrapping the idea. His publicist Damian Jordan told Mare McKeever of Philly.com that that the event is private. Jordan noted that it is "ladies only" because McCoy only wants his friends there and not random guys.
"This is 100 percent a private party at a private location," Jordan said. "We are being very selective with who we invite. We don't want a bunch of random guys he doesn't know showing up."
Riiiiiight.
If McCoy is only worried about "random guys" showing up, why did he ask that women who wish to attend send a photograph and a link to their social media page to a promoter? He must just want to do background checks to make sure all the women are upstanding citizens.
McCoy has already made headlines for the wrong reasons this offseason. The team can't stop him from hosting a big party, but I'm sure they have spoken to him about the risks involved.
More from Larry Brown Sports:
---
---