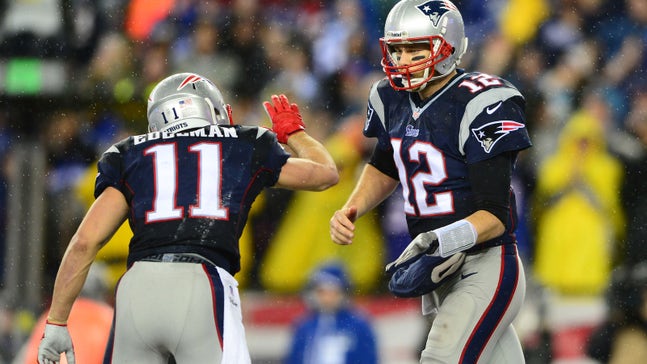 Julian Edelman recounts when he was Tom Brady's 'gopher'
Published
Oct. 27, 2015 9:23 p.m. ET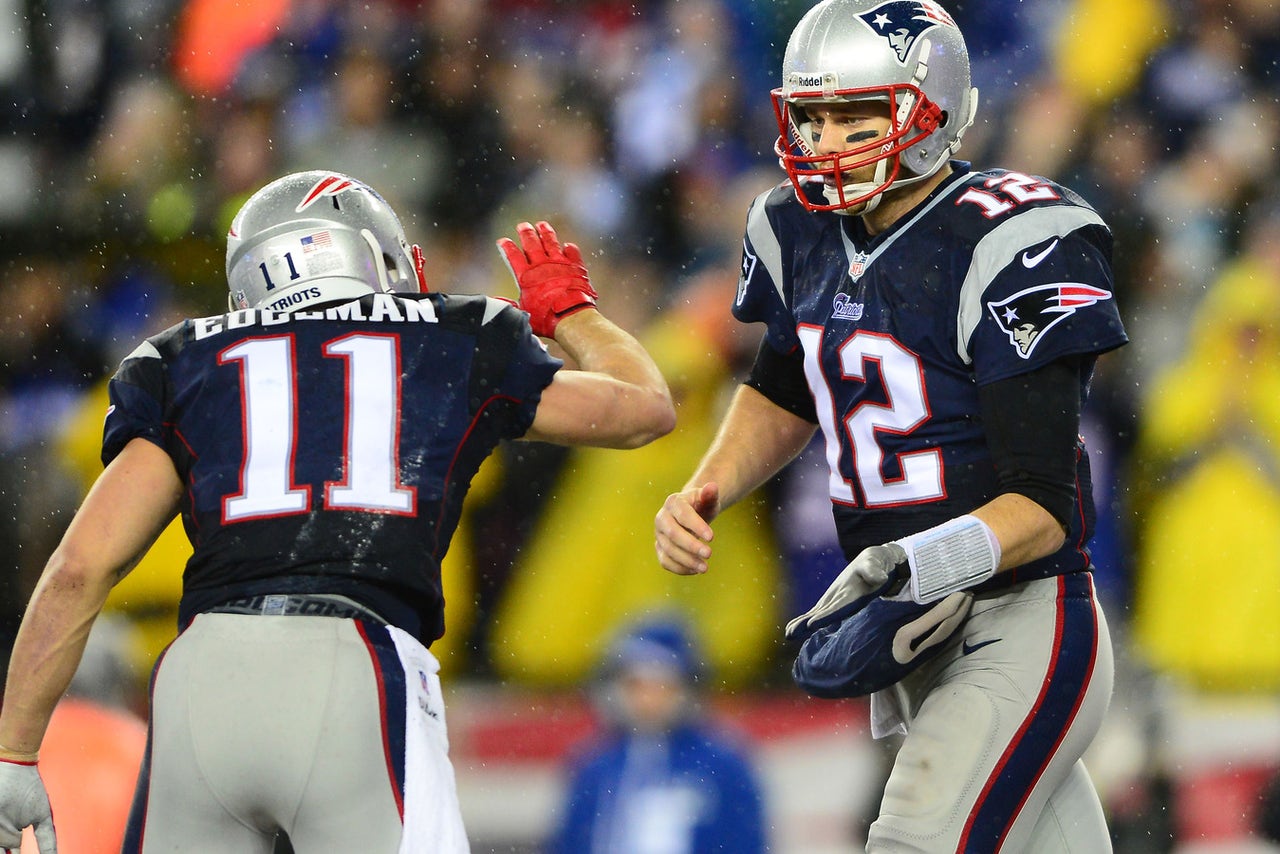 By Doug Kyed
Tom Brady had Julian Edelman at "hello," and the New England Patriots receiver wasn't going to stop pursuing his quarterback until a full-fledged bromance was formed.
Edelman recounted meeting Brady for the first time to ESPN's Jeremy Schaap on "E:60," which aired Tuesday at 8 p.m.
"I'm walking with my big ol' playbook, and he walks through the door, and he goes, 'Hey, I'm Tom,' and I drop my playbook," Edelman said. "And I'm like 'Oh. Nice to meet you, Tom. Julian.' All nervous.
"We sat next to each other in the locker room, and I kind of did anything for him. If he needed anything, I'd go get it for him."
"You were his gopher?" Shaap asked.
"Hey," Edelman said. "It's the hand that feeds you."
Edelman didn't stop at being Brady's errand boy in the locker room. The receiver even packed up and moved back to California to be near Brady.
"I heard him and some of the receivers would go out to L.A., and they would throw, so I move out to L.A.," Edelman said. "In the offseason to be near him just in case he needed me. Seriously. Dead serious."
The bromance started slow, but after a few years, Brady would come to depend on Edelman.
"Tom, I think, knew I was in town and called me like, twice that year," Edelman said. "Then we go to Year 4 and we were going three days a week. Then I was going to get lunch at his house. Four years. You had me at hello."
Wes Welker caught 118 passes for 1,374 yards with six touchdowns in 2012 while Edelman caught just 21 passes for 235 yards with three scores in nine games. Welker left for the Denver Broncos in free agency, signing a two-year, $12 million contract in 2013. Edelman signed a one-year, $715,000 contract to stay with the Patriots and took over in the offense, catching 105 passes for 1,056 yards with six touchdowns. Welker is now out of football, while Edelman has 45 catches for 503 yards with four touchdowns in just six games, and he's locked up through 2017.
Edelman was also asked about Deflategate in the "E60" piece.
"The balls were inflated perfectly in the second half, and that's when we score our points in that game, so, I don't know," Edelman said. "We play by the rules just like everyone else. Coach is always a stickler about everything. It's just that we're always winning."
Schaap also asked Edelman about a big hit the receiver took in Super Bowl XLIX from Seattle Seahawks safety Kam Chancellor that forced a rule change, putting a "spotter" in NFL stadiums to locate players who might have suffered a concussion.
"I was beat. I was tired after that play," Edelman said. "My head was good."
No concussion?
"I don't know. I don't think so," Edelman said. "No. What's a concussion? I don't think I had one. I passed all the tests."
Does he think he should have kept playing?
"Yeah, definitely," Edelman said. "It's the Super Bowl. I got up. I ran. I was good. Good to go."
More from NESN.com:
---
---