Clayton Geathers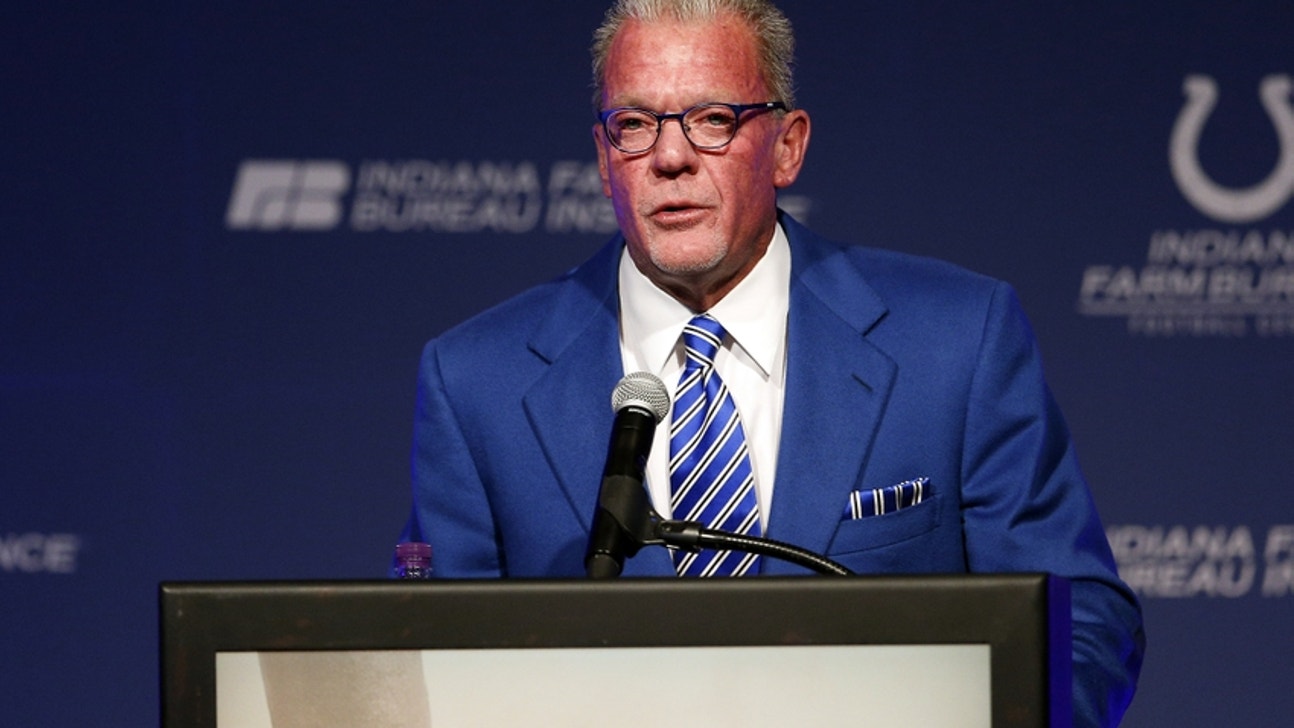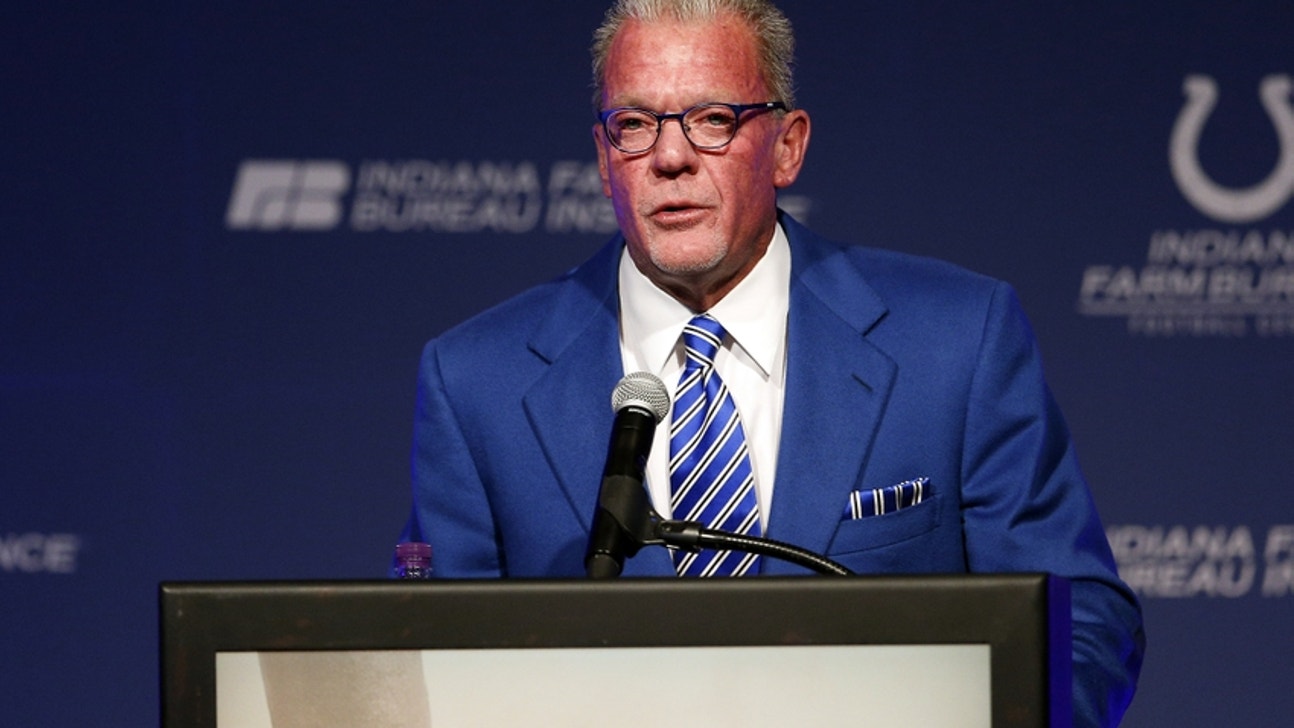 Clayton Geathers
Jim Irsay "isn't anticipating making any changes", but realistically should he?
Updated
Mar. 4, 2020 5:38 p.m. ET

Fansided, Luke Schultheis/FanSided via Horseshoe Heroes
According to USA Today's Tom Pelissero, Indianapolis Colts owner Jim Irsay 'doesn't' anticipate making any changes' following this season, one in which his team is widely expected to miss the playoffs for consecutive seasons for the first time since 1997-98:
"Honestly, at the end of every season, we sit down and review where we're at," answered Irsay to USA Today Sports. "I don't have any anticipation of change. There's no plan of that. We'll evaluate everything. I will."

"We could be right now 10-3," added Irsay. "That could be us if the ball bounces a little bit differently. It's been that type of year — hasn't gone our way."

"But right now, I'm not anticipating making any changes," concluded Irsay. "That can always change. It always can, when we're sitting down at the end of year and evaluate things. But I'm just looking at seeing if we can win these next three games and get some luck from the football gods right now."
Of course, it's a significant blow to some members of the Colts fanbase, who have great frustration and angst regarding both the team's general manager Ryan Grigson and head coach Chuck Pagano performances respectively.
Oct 9, 2016; Indianapolis, IN, USA; Indianapolis Colts general manager Ryan Grigson talks to owner Jim Irsay before the game against the Chicago Bears at Lucas Oil Stadium. Indianapolis defeats Chicago 29-23. Mandatory Credit: Brian Spurlock-USA TODAY Sports
Right now, there's at least some indication that the Colts are regressing as a franchise, while wasting the prime years of their now 27 year old superstar quarterback's career.
After all, no one wants to see Andrew Luck become the next 'Archie Manning'–albeit for the wrong reasons.
It doesn't help that Colts fans are notoriously spoiled from the 'Peyton Manning era of Colts football', where the franchise was consistently an NFL juggernaut on a year-to-year basis. That kind of success doesn't normally happen to a franchise through two decades (unless you're the New England Patriots, that is).
Last season, the team's brass had a reasonable excuse, as Luck missed 9 games because of injuries–including the team's final 7 games with a season-ending lacerated kidney, yet the Colts somehow managed to finish 8-8.
However, this season, the Colts brass doesn't have the luxury of such an excuse.
Dec 11, 2016; Indianapolis, IN, USA; Indianapolis Colts quarterback Andrew Luck (12) walks off the field after the Colts 22-17 loss to the Houston Texans at Lucas Oil Stadium. Mandatory Credit: Thomas J. Russo-USA TODAY Sports
On Sunday, in a must-win game, the Colts lost to a mediocre Houston Texans team at home with below average starting quarterback Brock Osweiler under center.
The team has always benefitted from beating up on the lowly AFC South in the past, but now has a losing 2-3 record in the division–highlighted by an early season loss to the now 2-11 Jacksonville Jaguars.
To-date, Pagano's career coaching record (including wins where head coach Bruce Arians took over on an interim basis in 2012) is 22-7 (0.759) against the AFC South and 25-23 (0.521) against all other non-divisional NFL teams since taking over in 2012.
Despite being a defensive minded coach, his team's defenses haven't shown much improvement in average allowed points per game: 2016: 25.6 avg. ppg. (25th), 2015: 25.5 avg. ppg. (25th), 2014: 23.1 avg. ppg. (19th), 2013: 21.0 avg. ppg. (9th), 2012: 24.2 avg. ppg. (21st). Outside of 2013, his unit has consistently ranked in the bottom half of the league.
Dec 11, 2016; Indianapolis, IN, USA; Indianapolis Colts head coach Chuck Pagano reacts late in the second half of a game against the Houston Texans at Lucas Oil Stadium. Mandatory Credit: Thomas J. Russo-USA TODAY Sports
However, it's a fair question of whether there's enough defensive talent to even have success on the roster, as the unit is littered with a number of aging players whose best years are clearly behind them–which also limits the overall speed and athletic ability of the defense.
Outside of cornerback Vontae Davis (when healthy), safety Clayton Geathers, and potentially defensive end Henry Anderson (if he can regain his rookie form), there simply isn't many impact players–who can truly make a difference for the defense.
Pagano hasn't been necessarily helped by the fact that at least two of Grigson's first round picks have been busts including the drafting of outside linebacker Bjoern Werner and the trade for running back Trent Richardson–with it starting to look like last year's 1st round pick Phillip Dorsett could soon be potentially joining them. High round picks that could've been used on impact defensive players otherwise.
Not to mention, last year's 3rd round pick, cornerback D'Joun Smith, is already off the roster, while failed free agent defensive signings such as safety LaRon Landry, defensive lineman Ricky Jean-Francois, and cornerback Greg Toler have also hindered the progress of the defense.
The defense also hasn't gotten what it expected from defensive lineman Art Jones, whose Colts tenure has been hampered by both injuries and a 4-game PED suspension earlier this season.
Dec 11, 2016; Indianapolis, IN, USA; Indianapolis Colts quarterback Andrew Luck (12) runs away from Houston Texans defensive end Jadevon Clowney (90) at Lucas Oil Stadium. Mandatory Credit: Thomas J. Russo-USA TODAY Sports
Critics of Grigson will also point out that he's failed to protect their franchise quarterback Luck, who continues to be one of the most pressured passers in the league.
The offensive line has allowed the 2nd most QB hits at 109 total QB hits and is tied for the 2nd most sacks at 40 total sacks respectively.
It's not because of a lack of effort by Grigson, who's signed veteran free agent offensive lineman such as Samson Satele, Gosder Cherilus, Donald Thomas, and Todd Herremans through free agency–only to have them either suffer injuries or simply become ineffective upon signing with the Colts.
Additionally, he spent four draft picks on rookie offensive lineman in this year's draft–including a first round pick on starting center Ryan Kelly (who definitely looks like a keeper).
While some of the pass pressure is self-inflicted by Luck simply holding onto the football for far too long at times, it's not just otherwise on the offensive line's failed pass protection, but also on the receivers for not actually getting open and the offensive play-calling that routinely emphasizes deeper throws.
Right now, the offense is starting to look like purely Luck and star wide receiver T.Y. Hilton with little other support on a week-to-week basis from other receivers and a starting right side of the offensive line that continues to struggle in pass protection.
However, there have been some bright spots of the Grigson and Pagano era.
Dec 11, 2016; Indianapolis, IN, USA; Indianapolis Colts receiver T.Y. Hilton (13) and quarterback Andrew Luck (12) celebrate a second half touchdown against the Houston Texans at Lucas Oil Stadium. Mandatory Credit: Thomas J. Russo-USA TODAY Sports
The regime did draft Luck, find Hilton in the 3rd round of the 2012 NFL Draft, successfully traded for Vontae Davis for just a 2nd round pick (who's developed into a Pro Bowler under Pagano), select Jack Mewhort in the 2nd round of the 2014 NFL Draft with Donte Moncrief a round later (both of whom are solid young starters).
Additionally, the regime had a number of under-the-radar free agent signings such as safety Mike Adams (a 2-time Pro Bowler with the Colts), nickelback Darius Butler, tight end Jack Doyle, and retired defensive lineman Cory Redding–and I'd even throw cornerback Rashaan Melvin onto that list now.
The team did make the playoffs during the regime's first three seasons, while advancing a round further in the playoffs each time–highlighted by a 2014 AFC Championship Game appearance.
Yet, because of injuries, decline, or simply ineffectiveness, everything seems to have gone drastically downhill from there.
The overall talent level of the roster seems to have fallen off, while the coaching on the field has also left a lot to be desired at times–which questionable play calls and in-game management.
Maybe the fact that the team rebuilt on the fly–having only endured one losing season in the last 14 years is finally catching up with the Colts, as the franchise never underwent a full-fledged rebuild.
Dec 20, 2015; Indianapolis, IN, USA; Indianapolis Colts linebacker Robert Mathis (98) walks off the field after the game against the Houston Texans at Lucas Oil Stadium. The Texans won 16-10. Mandatory Credit: Thomas J. Russo-USA TODAY Sports
Perhaps, the team has never actually replaced the production and leadership of Pro Bowl caliber veterans such as Reggie Wayne or Robert Mathis (the latter who's in the twilight of his career now) in recent seasons, both of whom had been so pivotal to the franchise's success–bridging the last two eras.
While Mathis is still on the team, the leadership of a player who's still playing at a high level carries more weight than a veteran who's realistically on his last legs in the league. [That's not a shot on Mathis, but father time is and always will be undefeated.]
Is it Grigson?
Is it Pagano?
The chicken or the egg?
Both? Neither?
Whatever the case may be, it's now leaving members of Colts nation to question what exactly has been the problem for the team these past two seasons and whether a significant change is actually needed now by the owner.
How exactly can Jim Irsay hatch a plan to ensure future success with his golden goose, Andrew Luck?
More from Horseshoe Heroes
This article originally appeared on
---
---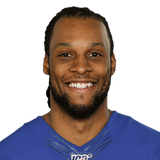 Get more from Clayton Geathers
Follow your favorites to get information about games, news and more
---