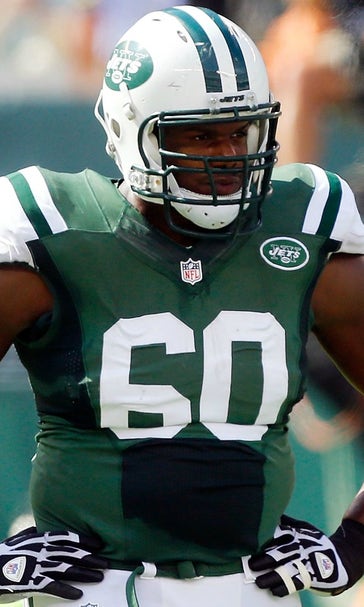 Jets left tackle D'Brickashaw Ferguson plans to retire
April 8, 2016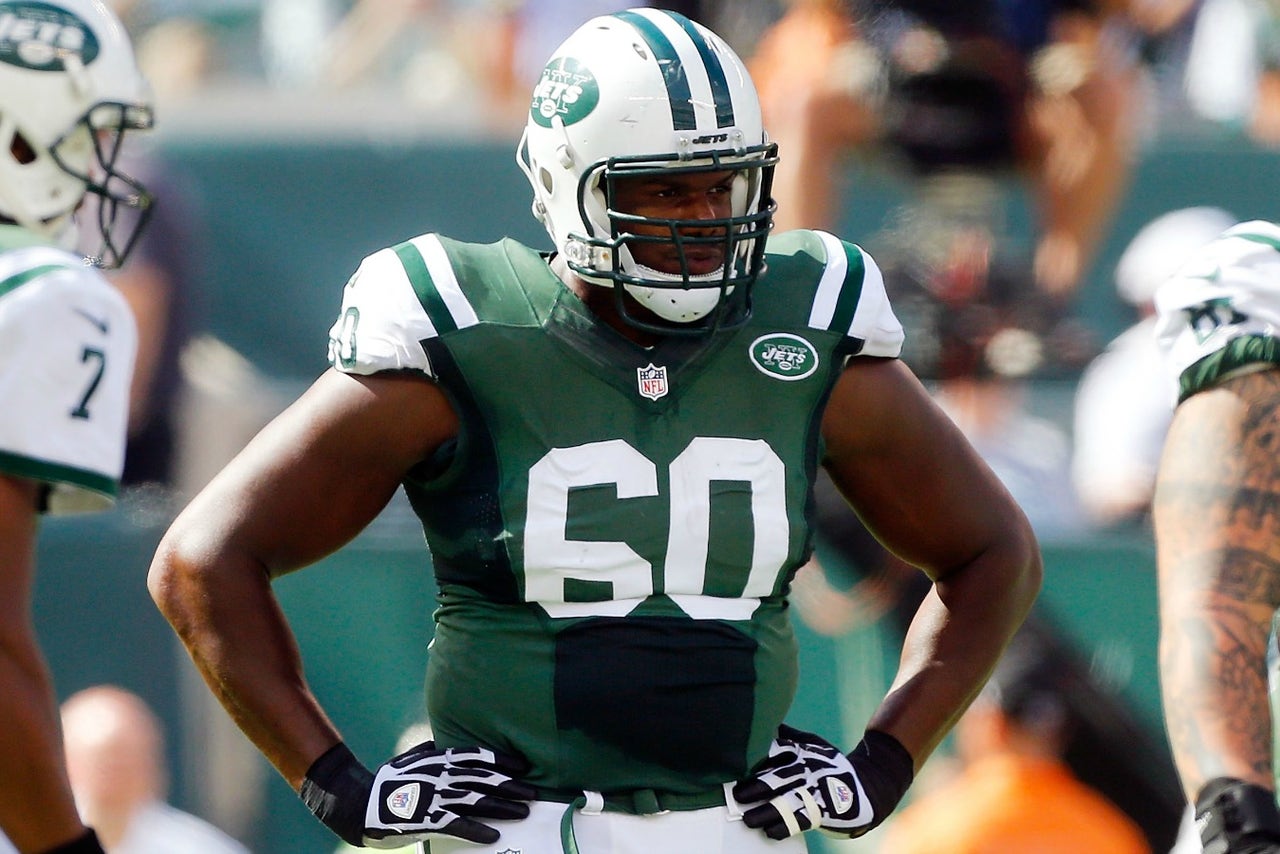 NEW YORK — D'Brickashaw Ferguson is walking away from football after 10 years of protecting New York Jets quarterbacks.
The remarkably durable and consistent left tackle who never missed a snap due to injury has decided to retire, a person familiar with the decision told The Associated Press. FS1 insider Mike Garafolo confirmed the report.
On Saturday, Ferguson tweeted out this letter thanking his fans:
Ferguson was the No. 4 overall pick out of Virginia in the 2006 NFL draft and was selected to three Pro Bowls while establishing himself as one of the league's best at his position. But he has chosen to walk away, according to the person who spoke to The Associated Press on condition of anonymity Friday because neither the Jets nor Ferguson announced the move.
ESPN first reported Ferguson's decision to retire.
The news comes as a stunner because it was believed the 32-year-old Ferguson had a few more solid seasons left. But his play slipped a bit last season and there were no guarantees he would be on the Jets' roster this season because of his lofty salary.
Ferguson was scheduled to count $14.1 million against the team's salary cap this season, and had been approached about potentially taking a pay cut to help give the Jets relief. If he didn't agree to a cut, there was a possibility he would have been released.
Instead, Ferguson's retirement will create nearly $9.1 million in salary cap space, which will help the Jets in their negotiations to re-sign quarterback Ryan Fitzpatrick. They had only about $500,000 in cap space, lowest among all NFL teams.
Ferguson started every game over the last 10 seasons, 167 in a row, including the postseason, and missed just one snap — when then-coach Eric Mangini pulled the entire offensive line on a trick play in the 2008 season finale against Miami. He also incredibly never missed a practice or appeared on the team's weekly injury report.
The last player to start at left tackle for the Jets other than Ferguson was Adrian Jones in the 2005 regular-season finale against Buffalo.
Several current and former teammates congratulated Ferguson on his career and thanked him for his professionalism and leadership in the locker room.
"Thank you brick!" wrote nose tackle Damon Harrison, who signed with the Giants last month. "More than just a great football player, you are a great man! Showed me how to be a pro. A model of who we all strive to be."
Added backup quarterback Bryce Petty, who was a rookie last season: "Thank u (at)DBrickashaw for all you have done for this team, this community, this city. We all know you got big things ahead."
Thank u @DBrickashaw for all you have done for this team, this community, this city. We all know you got big things ahead #JetUp

— Bryce Petty (@b_petty14) April 8, 2016
Seven-time Pro Bowl center Nick Mangold was drafted 25 picks after Ferguson in 2006, and the two became close friends on and off the field.
"Brick was a great Jet, teammate & professional," Mangold wrote on Twitter. "He is an even better friend and man. Honored to be at every step of his journey."
Brick was a great Jet, teammate & professional. He is an even better friend & man. Honored to be at every step of his journey #NYJ #2006

— Nick Mangold (@nickmangold) April 8, 2016
While Ferguson's decision is believed to be based on his personal assessment of his performance and not on his health, he expressed some concern late last season about life after football following a screening of the movie, "Concussion." He wrote a guest column for Sports Illustrated's website in December and said he felt "betrayed by the people or committees put in place by the league who did not have my best interests at heart."
The movie, which stars Will Smith, tells the story of Dr. Bennet Omalu, a forensic pathologist who identified a degenerative disease in football players known as CTE, or chronic traumatic encephalopathy. Ferguson later said the movie "really comes close to home."
"A lot of times we focus on the game snaps, but we don't talk about practice, training camps, college, high school, junior high school," he said in the Jets' locker room in December while addressing his comments on SI.com. "There's a lot of snaps that go into the conversation, and I think the accumulation of those small hits over time is what leads to CTE, and I think that's what is most eye-opening about both the movie and the discussion of brain injury."
Ferguson's decision comes a day after Buffalo linebacker A.J. Tarpley announced he is retiring from football after just one season rather than risk suffering another concussion. Last year, San Francisco linebacker Chris Borland retired at the age of 24 by saying he wants to do "what's best for my health." Last week, Kansas City Chiefs safety Husain Abdullah cited health concerns in electing to retire after seven seasons, and after suffering his fifth concussion last year.
In his piece for SI.com, Ferguson addressed Borland's sudden retirement.
"I thought perhaps he was acting very abruptly, but I now cannot fault him," Ferguson wrote. "If we know the risks, then why do we still play?"
Despite the apparent suddenness, the team was not surprised by the decision, and had been looking into alternatives this offseason, including having Kelvin Beachum in for a visit before he signed with Jacksonville.
As part of their contingency options, the Jets are expected to re-sign tackle Ben Ijalana, who has served as Ferguson's backup, according to a person familiar with the team's plans. Ijalana has spent the last three years with the Jets and played in three games. The person spoke to The Associated Press on condition of anonymity because the team had not announced a contract agreement.
The Jets, who currently have the 20th pick in the draft, could also look for a left tackle in the first round, but Mississippi's Laremy Tunsil, widely considered the top player at the position, is a potential No. 1 overall pick.
New York has the inexperienced Brent Qvale on the roster, but could also perhaps try to deal for a left tackle, with Denver's Ryan Clady reportedly on the trade block.
---
---