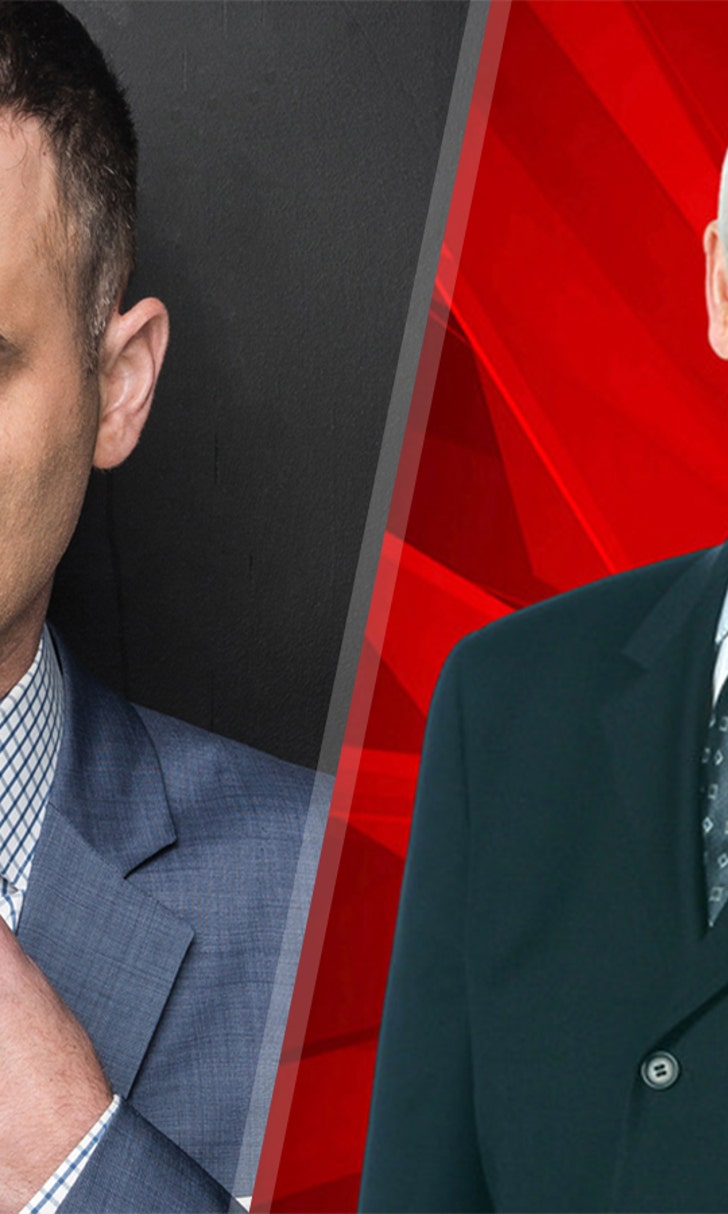 Jay Onrait and Dave Hodge's annually tolerated best albums of 2016 list
BY foxsports • December 14, 2016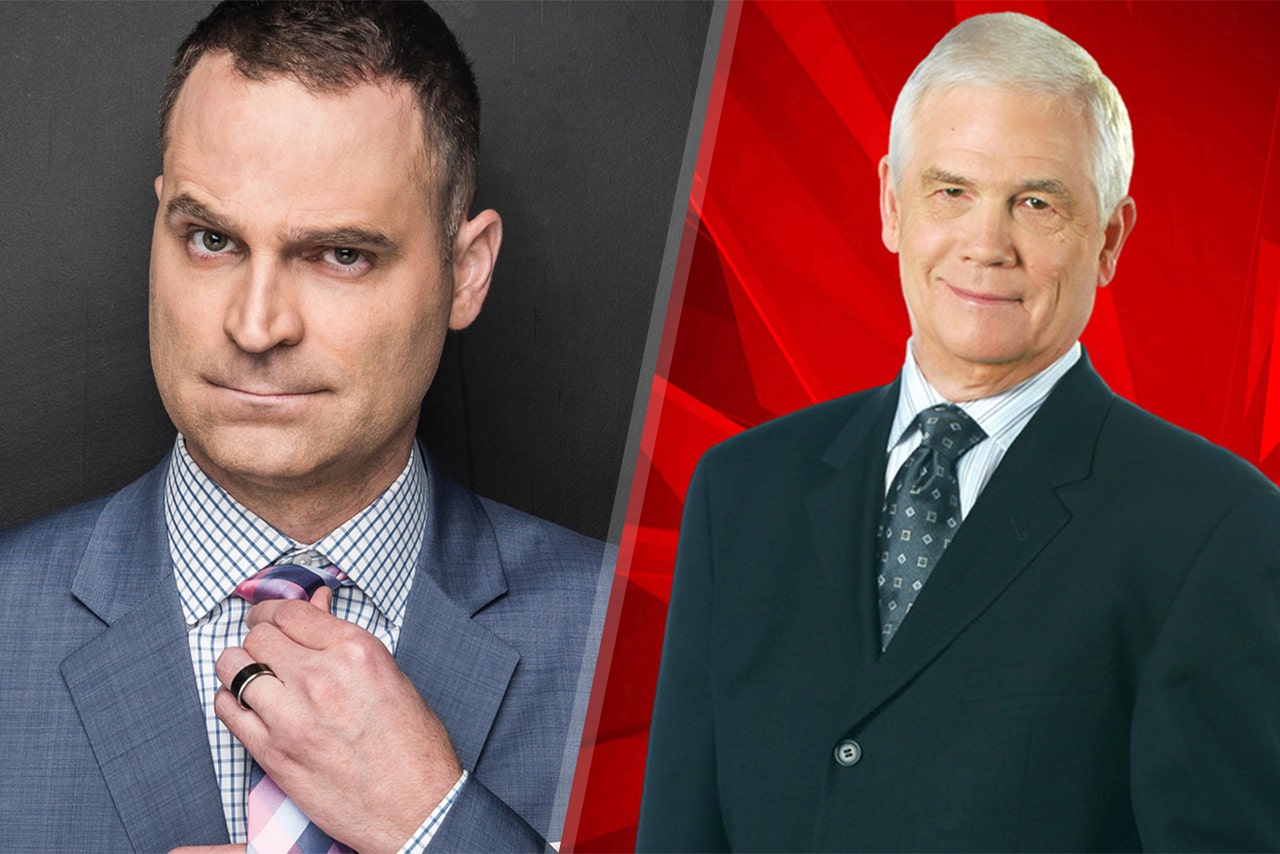 (Dave Hodge and Jay Onrait, of FOX Sports Live with Jay and Dan are music lovers. They present their annual list of the top albums that were released in 2016. Sometimes they agree and other times ... )
JAY'S LIST
I thought 2016 was a stronger year for music overall than 2015. It was almost difficult to keep up with everything. But there were 10 albums that I listened to just a bit more than the others.
10. ANDERSON.PAAK -- MALIBU
"Why don't you ever put hip hop albums on your Best Of list?" I'm asked. Maybe because the last hip hop record I probably purchased was Cypress Hill's debut album in 1991. It's far from a straight-up hip hop album, showcasing his singing and ability to mix soul, hip hop and electronica.
Ideal listening environment: You're throwing a Holiday Party and a few of your friends have come early to help out. Before you hit play on the "Xmas Mix" throw "Malibu" on to admiring nods and inquiries.
9. WOODS -- SUN EATER IN THE RIVER OF LIFE
These guys have put out something like 9 or 10 albums over the past 10 years. They are all really good! A band that consistent should probably be more popular. So I encourage you to check out these super-talented Brooklyn based psych-folkers and start with this latest offering.
Ideal listening environment: You're the first one up at the cottage or cabin or lake house. Cue up "Morning Light" and watch everyone emerge from their cocoons happy.
8. KEVIN MORBY -- SINGING SAW
And if you check out Woods and enjoy it, then surely you will also love this one from former Woods bass player Kevin Morby. I love the way this guy writes lyrics and builds tension in his music.
Ideal listening environment: That Woods album finishes playing and someone asks: "What else ya got?" and you cue up the track 'Dorothy' from Morby's record and say "YOU TELL ME" (perhaps it would not be quite this aggressive)
7. ANDY SHAUF -- THE PARTY
There were so many terrific albums nominated for this year's Polaris Music Prize but I was really rooting for this offering from Regina singer-songwriter Andy Shauf. The lyrics to songs like "Early to the Party" are tragic and hilarious at the same time and Andy is a super-talented multi-instrumentalist. Making Canada proud.
Ideal listening environment: Not a party. After the party is over and you're lying in bed with headphones on.
6. DAY OF THE DEAD -- VARIOUS ARTISTS
A compilation tribute album of Grateful Dead songs? Performed by some of today's most successful Indie Rock artists? "You're breaking the rules here Onrait!" Sorry but this is the best bang for your buck offering of 2016 and I didn't stop listening all year. From the obvious and brilliant, (War on Drugs doing Touch of Grey, Jim James doing Candyman), to the unexpected (Lucius doing Uncle John's Band as a spooky electronic jam), to songs so perfectly suited to the artist it's downright scary (Courtney Barnett just destroys on New Speedway Boogie, my old friends Real Estate bring a light touch to Here Comes Sunshine) But the MVP's might be Binki Shapiro and Ed Droste from Grizzly Bear and their sublime version of Loser. Can we get an entire Ed and Binky album in 2017 please?
Ideal listening environment: The recording session for Ed & Binky
5. RADIOHEAD -- A MOON SHAPED POOL
After the somewhat disappointing "King of Limbs" the boys are back with a long player following the end of lead-singer Thom Yorke's long-term relationship with partner Rachel Owen. The album closes with a studio version of long-time live favorite "True Love Waits". A return to form.
Ideal listening environment: Preparing to attend an anti-Trump rally.
4. BON IVER -- 22, A MILLION
Stereogum said it best: "had Justin Vernon merely repeated himself we'd all have accused him of creative cowardice". Instead we see why Kanye West once called this guy his "favorite living artist." The last song on the album "00000 Million" is one of the best things he's ever done. And yes the song titles are ridiculous.
Ideal listening environment: You're attending a ridiculous song titles convention.
3. ANGEL OLSEN -- MY WOMAN
Just a powerhouse. I cannot wait to see her at The Wiltern on Valentine's Day. Can somebody please tell my wife that we're going to see Angel Olsen on Valentine's Day? I forgot to mention this to her. Check out "Sister" the 7-minute slow burner that begins side 2.
Ideal listening environment: The Wiltern on Valentine's Day
2. JIM JAMES -- ETERNALLY EVEN
Filled with less guitars and more keyboards and drums (much of this music was intended for a soundtrack to a film that was rejected by that film's producers) you could call it the My Morning Jacket front man's "soul" album but that would be narrowing it down too much. Check out "In The Moment" if you're looking to Netflix and Chill.
Ideal listening environment: Netflix and Chill
1. A TRIBE CALLED QUEST -- WE GOT IT FROM HERE ... THANK YOU 4 YOUR SERVICE
Who could have predicted that 18 years after their last album these hip-hop legends would make a comeback record at all? Especially after founding member Phife Dawg passed away earlier in 2016? The fact that it was so good is the most amazing part. Q-Tip's production feels like a throwback to the Tribe you loved and remembered but also modern and of the moment in every way. "Solid Wall of Sound" with its Elton John sample and Elton guest vocal is the place to start.
Ideal listening environment: Anywhere. Anytime.
These albums could easily have made my top 10 and are all terrific:
Arkells - Morning Report
Teenage Fanclub – Here
Wilco – Schmilco
Hiss Golden Messenger – Heart Like A Levee
EZTV – High In Place
Band of Horses – Why Are You OK?
Cass McCombs – Mangy Love
Steve Gunn – Eyes On The Lines
Nap Eyes – Thought Rock Fish Scale
Black Mountain – IV
Frankie Cosmos – Next Thing
Parquet Courts – Human Performance
Car Seat Headrest – Teens of Denial
Sturgil Simpson – A Sailor's Guide To Earth
HIGHS – Dazzle Camouflage
Allah-las – Calico Review
Drugdealer – The End of Comedy
DAVE'S LIST
Well, here we go again: My best of a musical year, but it's different at the end of 2016. We saw too many true legends leave our world, and thus, we were sad time and again, as never before during a 12-month period. That said, their music lives on. For that, and for those listed below who strive for similar fame, we are grateful. As always, then, we celebrate the records and their writers and performers. (Note: The ranking is necessary, but otherwise, irrelevant. So please, do not challenge the order. Have at it with criticism of inclusions or omissions instead. That's always fun).
1) ARKELLS, Morning Report: The sky's the limit for Canada's hottest live band. I feel a certain kinship to the songs on Morning Report, having heard them in the studio as Max Kerman and bandmates were working on the record, and then intro'ing Arkells as they first played them for an adoring audience at the official launch, and then marveling at the reaction of two Massey Hall audiences as Drake's Dad and all the others changed Toronto's historic musical venue forever.
2) DRIVE-BY TRUCKERS, American Band: "Southern Rock Opera" hit with a wallop in 2002. While I have loved much of what followed, "American Band" has jumped to the runner-up spot among DBT classics.
3) STURGILL SIMPSON, A Sailor's Guide to Earth: A breakthrough artist, to be sure. And one who sees adventure as part of what he does. There may never be two Sturgill records similar, and that's a good thing.
4) JAYHAWKS, Paging Mr. Proust: One of many tributes to this band is the large number of other musicians who show up to see them. The songs on Paging Mr. Proust fit with the best from earlier years, and that's quite an accomplishment.
5) JUSTIN RUTLEDGE, East: JR's voice never leaves my head. It happens that way when a favourite singer performs at your daughter's wedding. And then come more great songs that make up "East.
6) BASIA BULAT, Good Advice: She knows, because I remind her at every opportunity, that Tall Tall Shadow is something special. A lot of the songs on Good Advice, especially La La Lie, aren't far behind.
7) JOHN K. SAMSON, Winter Wheat: (What a pleasure to welcome another John K. record, and to hear new songs as only he can write and perform them).
8) BLUE RODEO, 1000 Arms: At one and the same time, this record sounds like Blue Rodeo then and now. It captures the ambition of early days and the prowess that the band has come to display with everything it has done since).
9) LEONARD COHEN,  You Want it Darker: Just listen. And do nothing else while you listen.
10) JIM BRYSON, Somewhere We Will Find Our Place: Jim has found his place with a record that lets words and music and production blend perfectly.
11) LYDIA LOVELESS, Real: She has come a long way in a short time. This is a voice, and a style, that will allow a continued rise to wide exposure.
12) AVETT BROTHERS, True Sadness: Avetts -- automatic spot on this list.
13) WILCO, Schmilco: Wilco -- same as above. A special mention for the song If I Ever Was a Child -- as Wilco-ish as it gets, or is that Schmilco-ish?
14) MARGO PRICE, Midwest Farmer's Daughter: I intro'd her at Toronto's TURF event in September and promised I'd say only nice things. She replied, "Oh, you can say bad things, too". Me, "What are they?" Margo,"Tell you later". She never did.
15) WILLIE NILE, World War Willie: I call him my bandmate. Well, once or twice I have found myself onstage with this rock n roll dynamo. As nice a man as he is a great performer. I'm on his side for all wars big and small.
16) SAM ROBERTS BAND, TerraForm: He loves the Montreal Canadiens, and good wine. It's fun to talk about both with Sam, but first comes the music and now, another record to enjoy.
17) CASE/LANG/VEIRS, S/T: Before I heard it, I guessed that Neko + kd + Laura would just have to be good. I was right.
18) MUDCRUTCH, 2: Tom Petty by any other name is still Tom Petty. Two Mudcrutches aren't enough.
19) FRANK TURNER, Mittens (EP): This breaks my rule that says only LPs are eligible for this list. The truth is, I'd find a way to include Frank Turner if he had released nothing in 2016.
20) SKINNY LISTER, The Devil, the Heart, and the Fight: Those at a Skinny Lister show will know what I mean when I salute this record with a "drink from the jug." A big, long swig.
21) TRAGICALLY HIP, Man Machine Poem:  For reasons that don't need to be detailed, and because of a tour that commanded an entire nation's attention, this record took a back seat. It doesn't stay there long if you listen with the usual reverence.
22) LUCINDA WILLIAMS, "The Ghosts of Highway 20: Okay, it's a highway this time, but I'll always think of a "gravel road." May she keep the "car wheels" rolling for years to come.
23) STRUMBELLAS, Hope: One anthem for the year? Let me nominate Spirits.
24) BUTCH WALKER, Stay Gold: He can rock or sing soft, and there's never a preference because both are so damn good. On this record, as on others.
25) BLACKIE AND THE RODEO KINGS, Kings and Kings: Truly a supergroup, Tom and Colin and Stephen join with famous friends to make a record that partners perfectly with Kings and Queens.
HONOURABLE MENTION (IN NO PARTICULAR ORDER)—THE LATEST FROM:
DEAD HORSES; BRIAN FALLON; THE PACK A.D.; FRANKIE LEE; DYLAN LEBLANC; DMA'S; ANDY SHAUF; AGAINST ME!; HISS GOLDEN MESSENGER; WOODS; AMERICAN WRESTLERS; FRUIT BATS; KEVIN DEVINE; DANIEL ROMANO; FELICE BROTHERS; CONOR OBERST; HINDS; SARAH JAROSZ; WEYES BLOOD; ROBBIE FULKS; MIRANDA LAMBERT; LORETTA LYNN; ALEJANDRO ESCOVEDO; GRANT-LEE PHILLIPS; MARTHA; ERIC BACHMANN.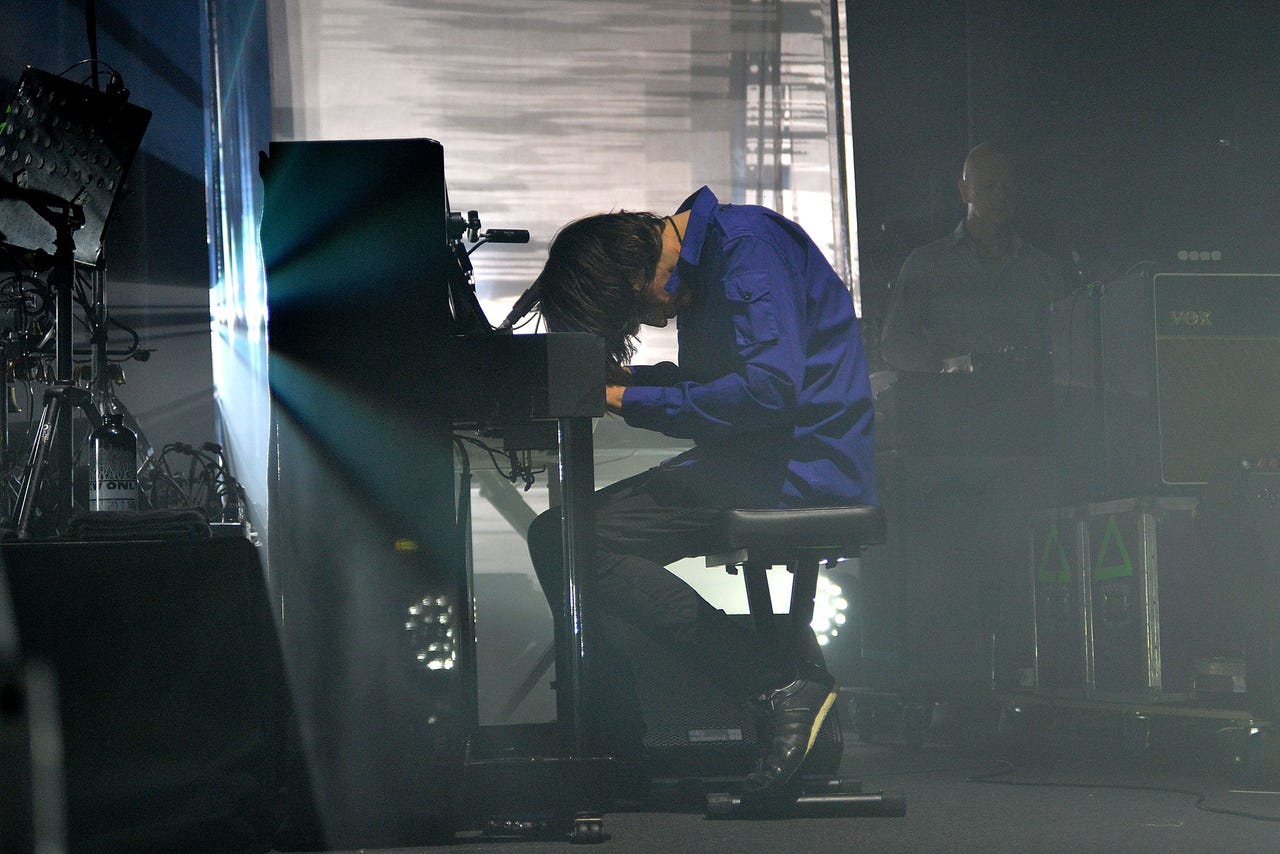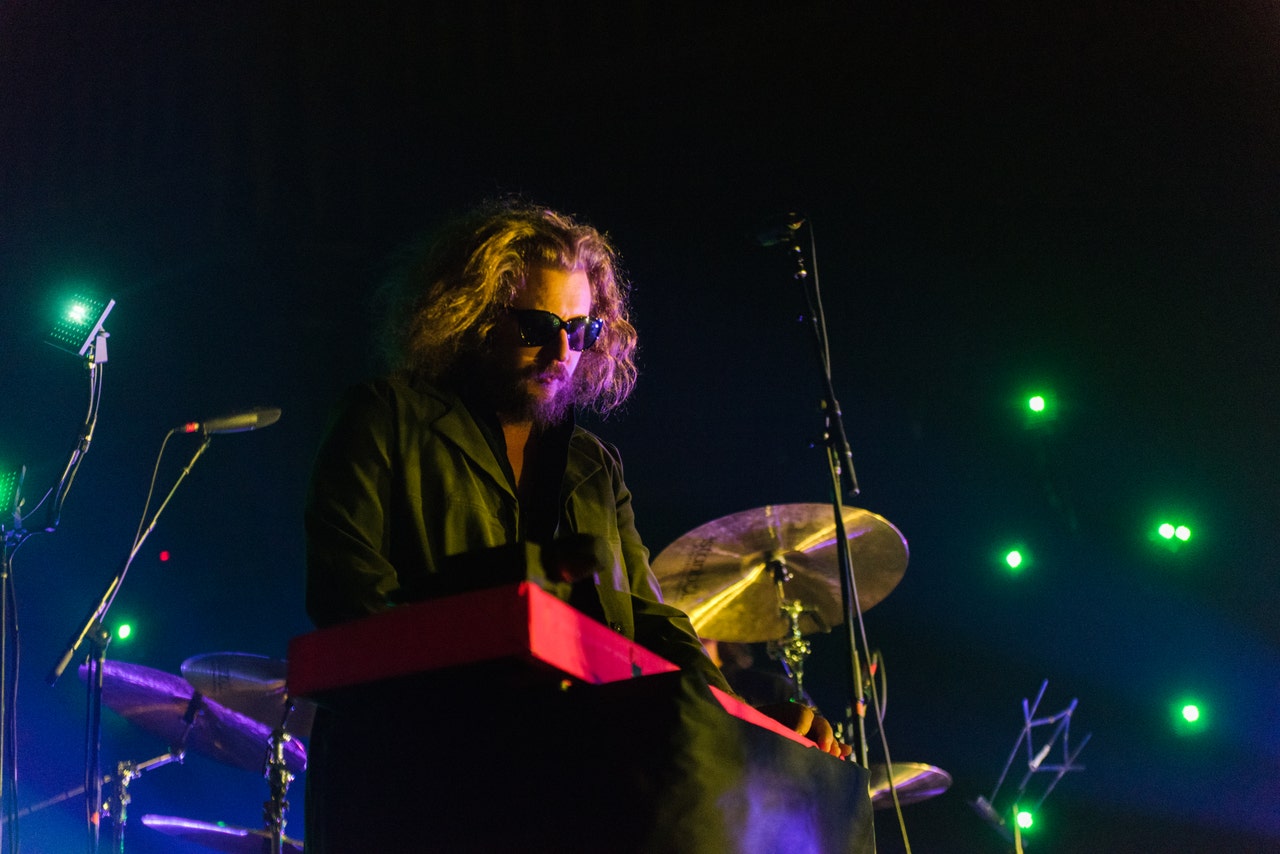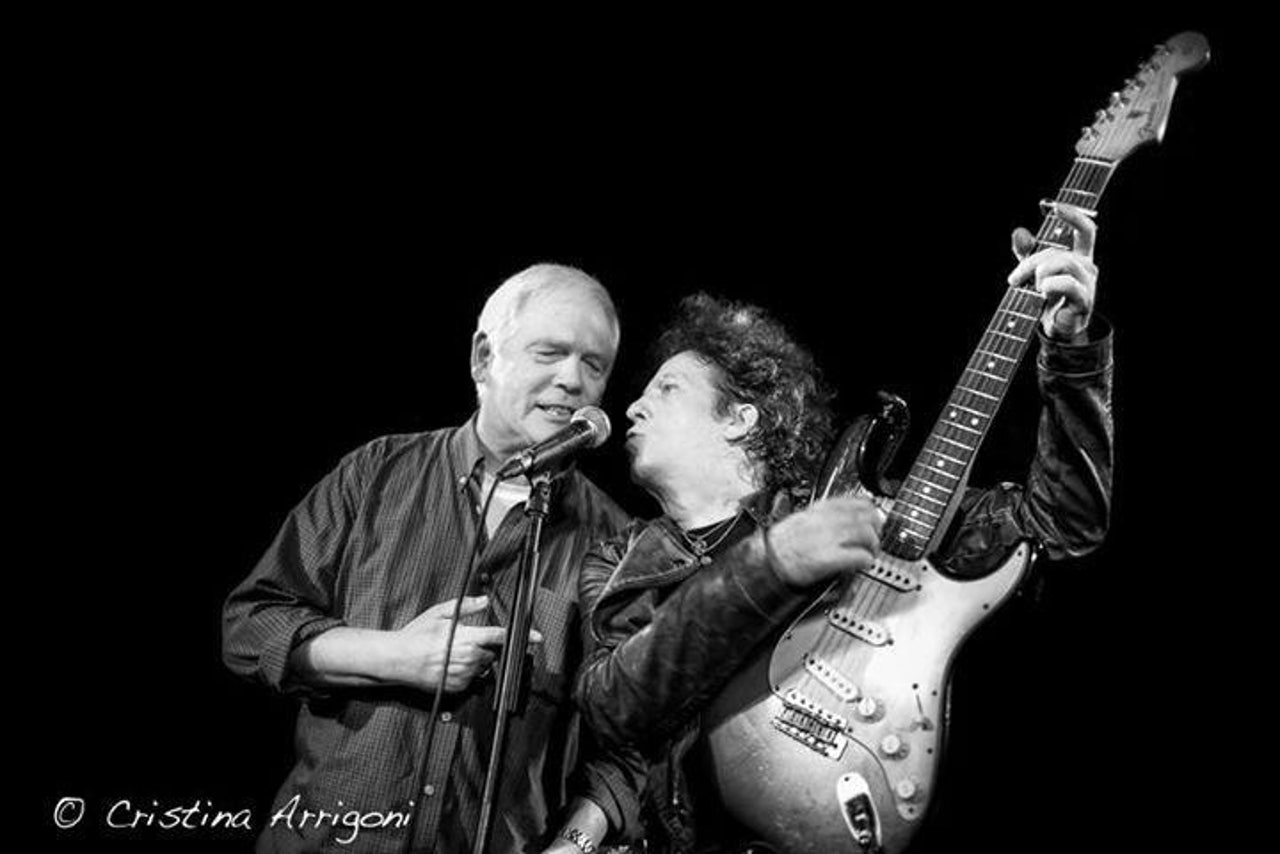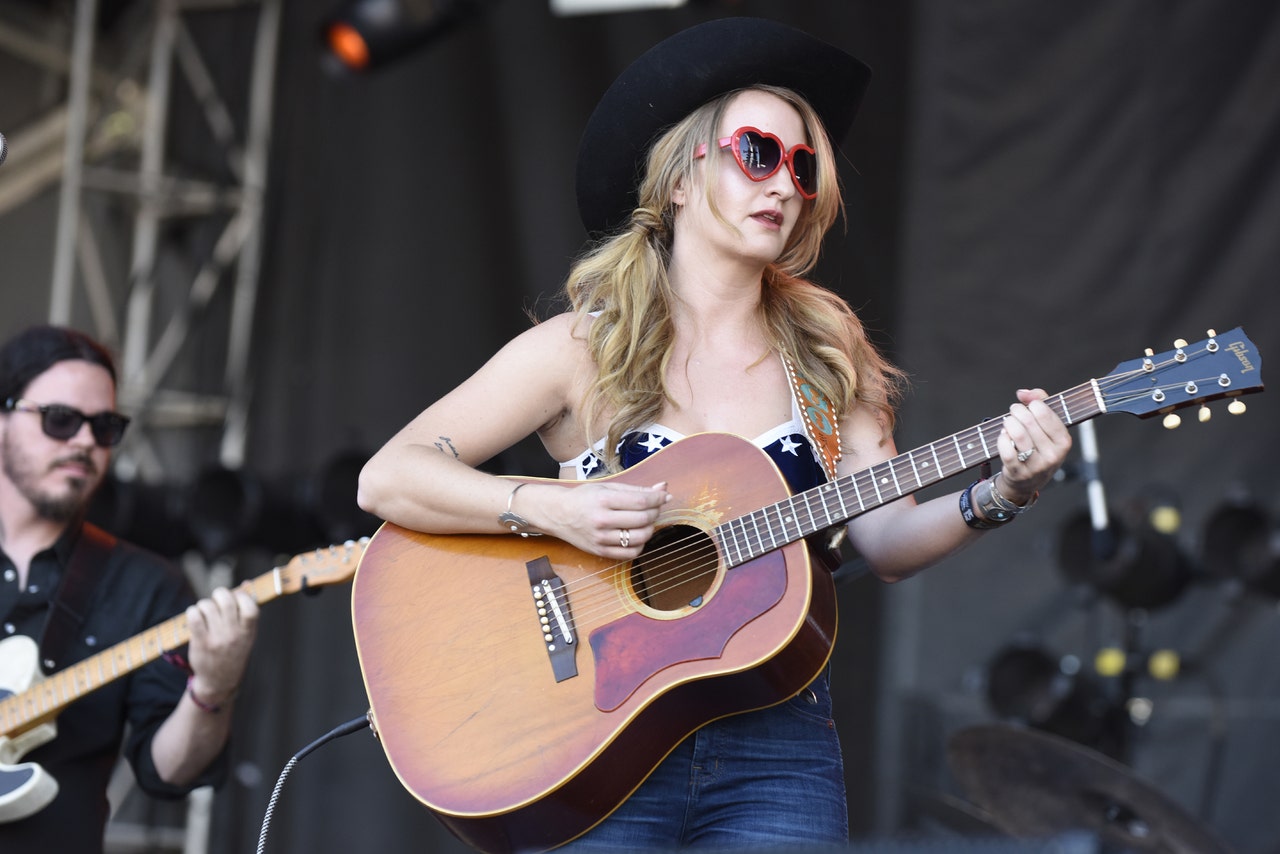 ---