Jameis Winston asks teammate Gerald McCoy to change his leadership style
BY Aaron Torres • July 27, 2016
It's largely been a forgettable few years in Tampa Bay, where the Buccaneers are coming off a fifth straight season with a losing record, and are now on their fourth different head coach since getting rid of of Jon Gruden following the 2008 season (man, wasn't the Greg Schiano era fun?).
So yeah, it hasn't been pretty, but with Jameis Winston firmly entrenched as not only the team's quarterback but also the face of the franchise, many around Tampa think that times are changing. And as we found out Wednesday, Winston is personally seeing to it.
That's because entering just his second year in the league, Jameis called out one of his star teammates and demanded that he be more accountable. That would be Gerald McCoy, who despite making four straight Pro Bowls, hasn't always been the most vocal member of the locker room, according to, well, Gerald McCoy himself.  
But that's going to change according to McCoy, who discussed the topic with reporters, with training camp set to open.  
Honestly, it's an interesting comment for so many different reasons.
For starters, for whatever he lacks in on-field charisma, McCoy more than makes up for it with actual production. As mentioned, he's a four-time Pro Bowler who has tallied 11 or more tackles for loss, and six or more sacks in each of the last two years. They say that there are two types of leaders: leaders who are vocal, and guys who lead by example, and it certainly seems like McCoy may be the latter.
The comments are also a bit ironic, if only because McCoy has been such an active leader in the community. In years past he's bought Christmas toys for less-fortunate children and has hosted youth football clinics in the past. Again, even if he isn't the most vocal leader, he seems far from a 'bad' one.
At the same time, let's also give credit to McCoy here: It isn't easy for any player -- especially one as productive as he's been -- to admit that his overall attitude can take some fine-tuning, especially when it comes from a player as young as Winston. Winston is, of course, only in his second year in the league, and just 22 years old earlier this year.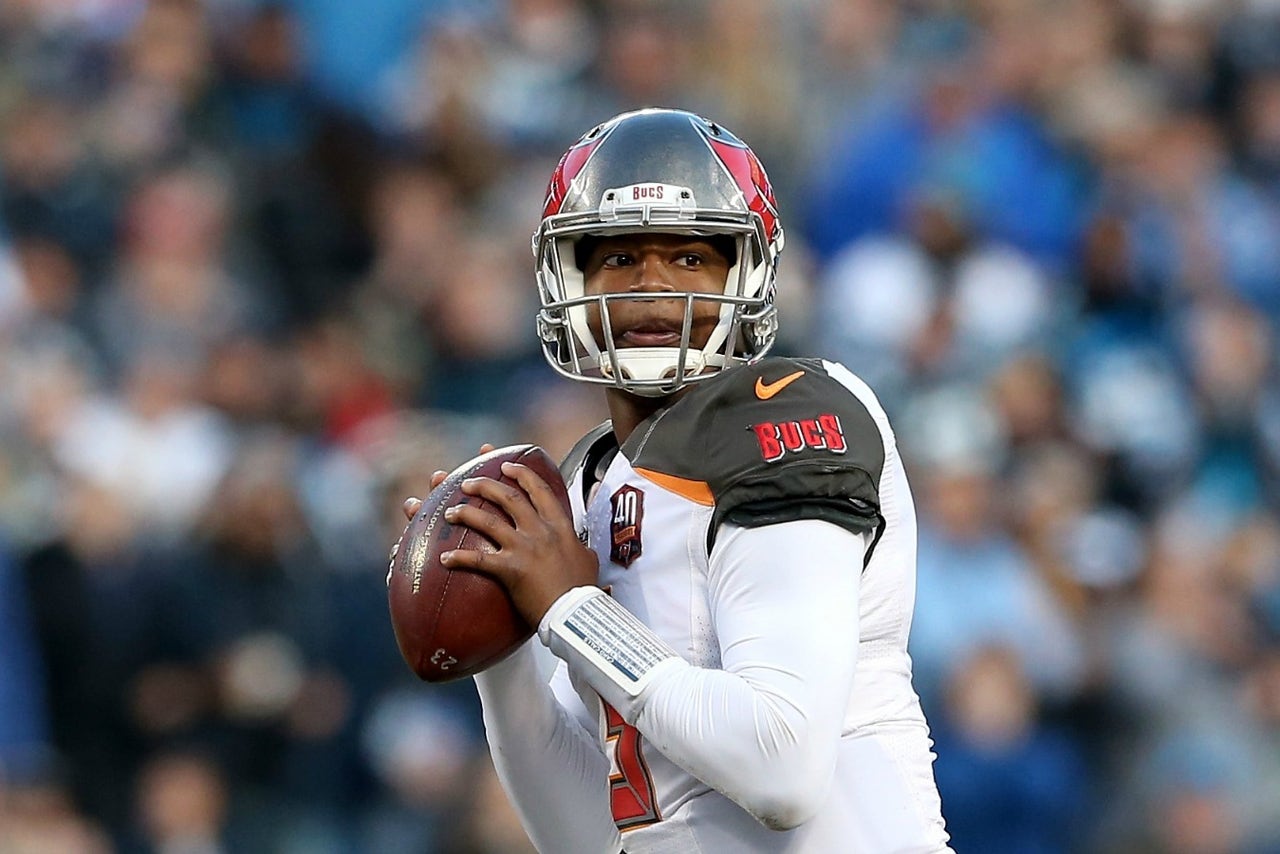 Jameis Winston 
---
---