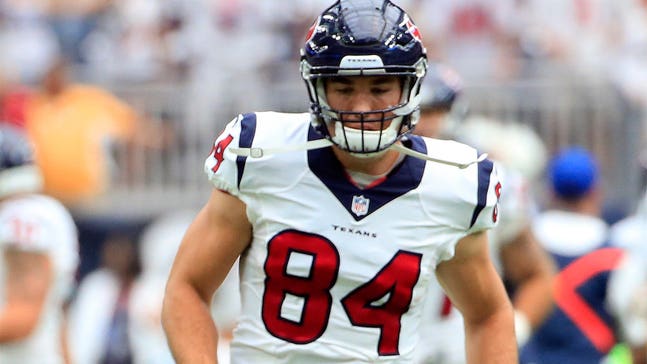 Injured Texans TE Griffin close to returning
Published
Oct. 28, 2015 11:24 a.m. EDT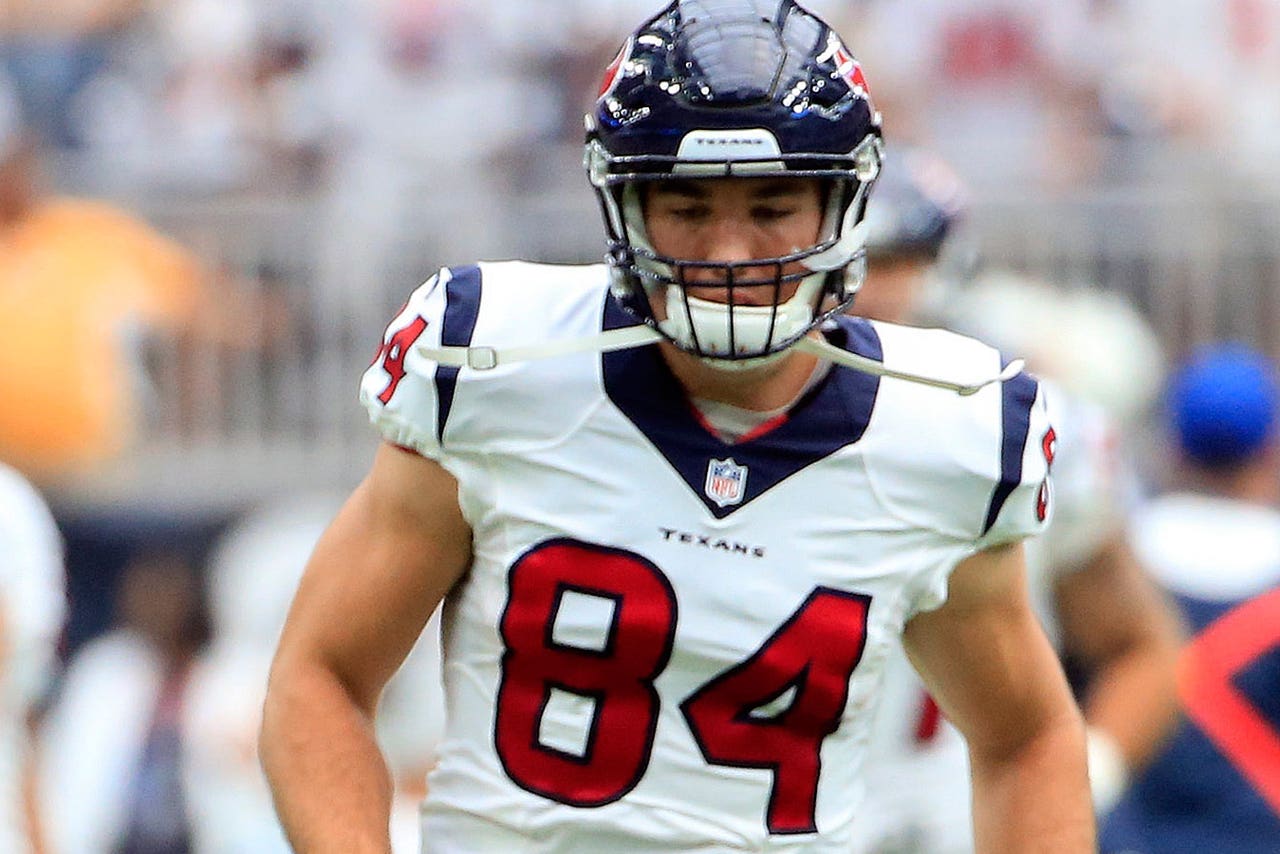 Houston Texans tight end Ryan Griffin, who has been on short-term injured reserve since spraining his MCL in the team's season-opening loss to the Kansas City Chiefs, may be back at practice as early as this week.
Griffin, who was placed on IR Sept. 15 with a designation to return, is eligible to return to practice if cleared by the team. He would then be eligible to return to game action after two weeks.  
With the Texans on a bye after this Sunday's game against the Tennessee Titans, that would put Griffin on target to return for the team's Monday night game against the Cincinnati Bengals on Nov. 16.
"I wouldn't wish this against anybody, just sitting there in the training room, watching your team play on the road," Griffin said, per the team's official website. "It's really rough, especially with the way we've been playing. I just really want to get out there and help the team out. I've just been biding my time and trying to get healthy."
A three-year veteran, Griffin had one reception for 18 yards before being injured Week 1.
---
---