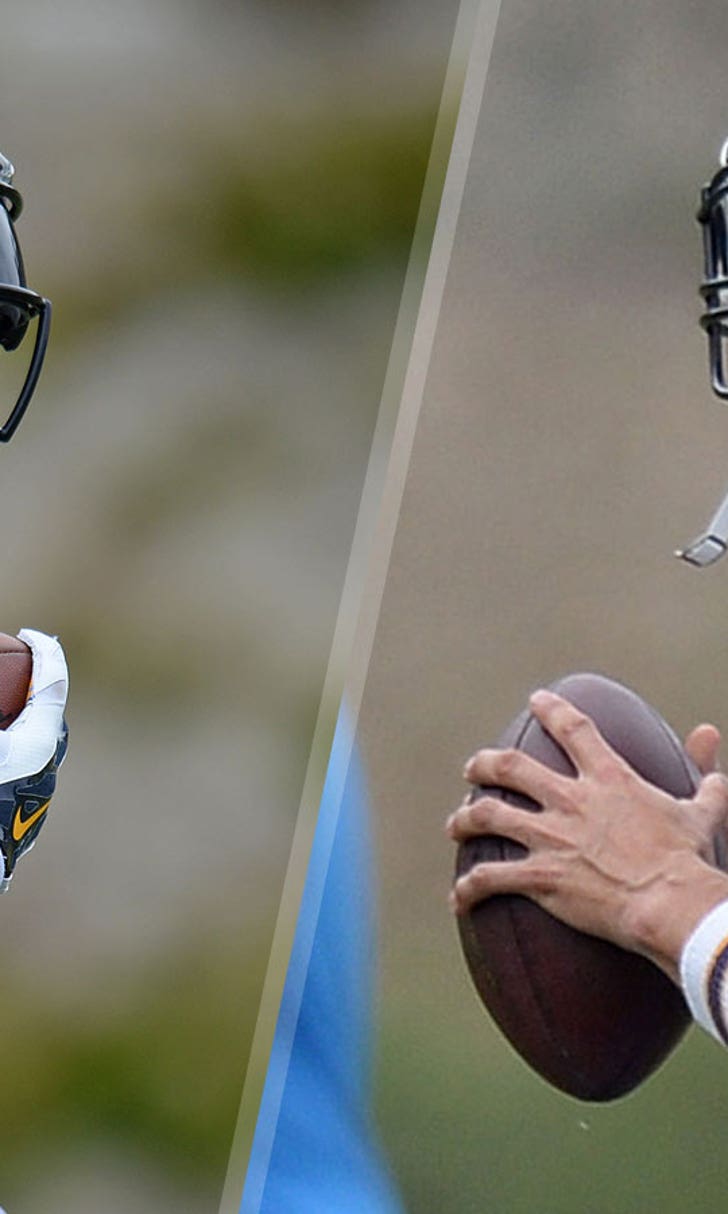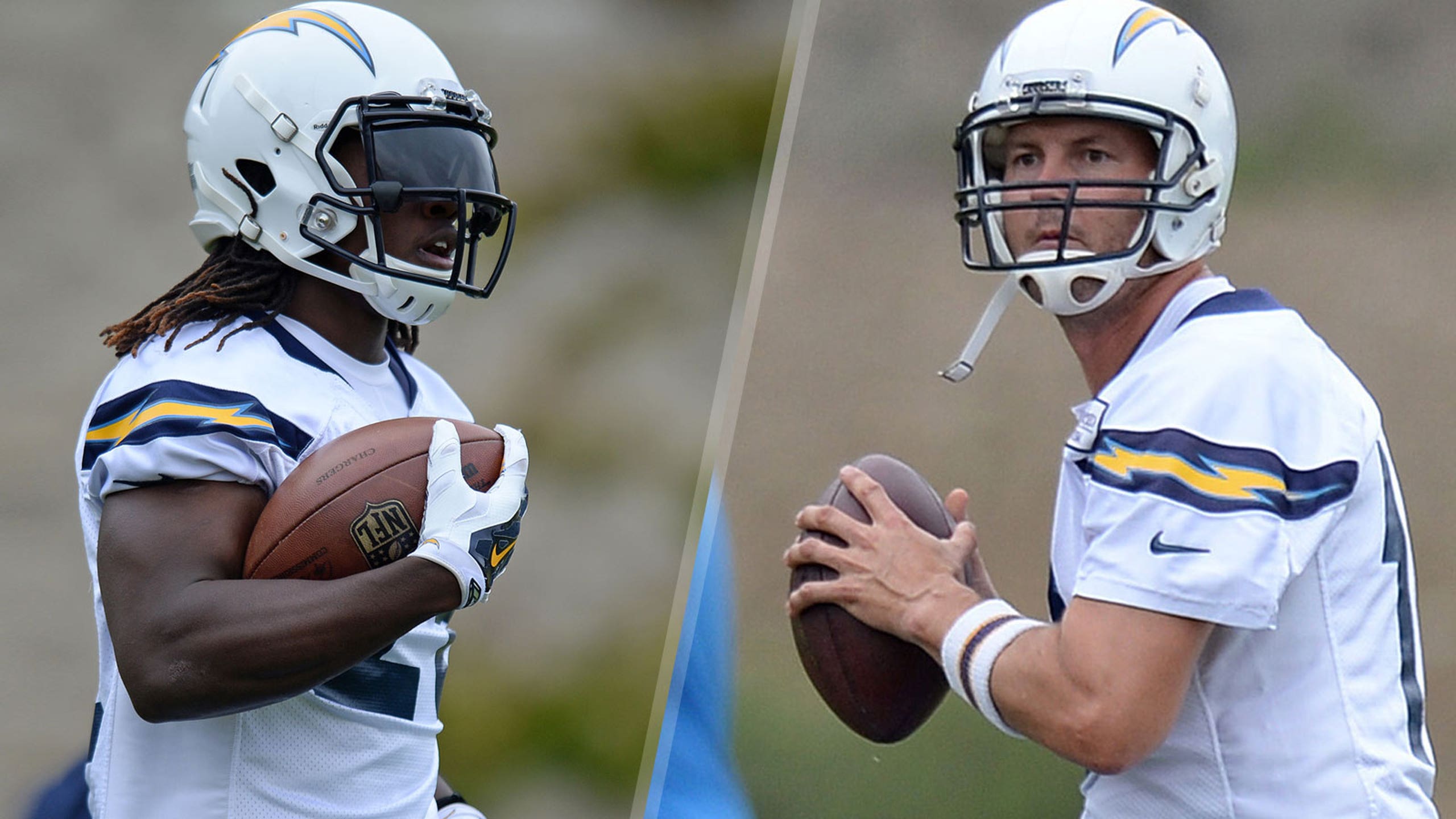 Gordon's wheels, Rivers' deal the talk of Chargers camp
BY Alex Marvez • August 2, 2015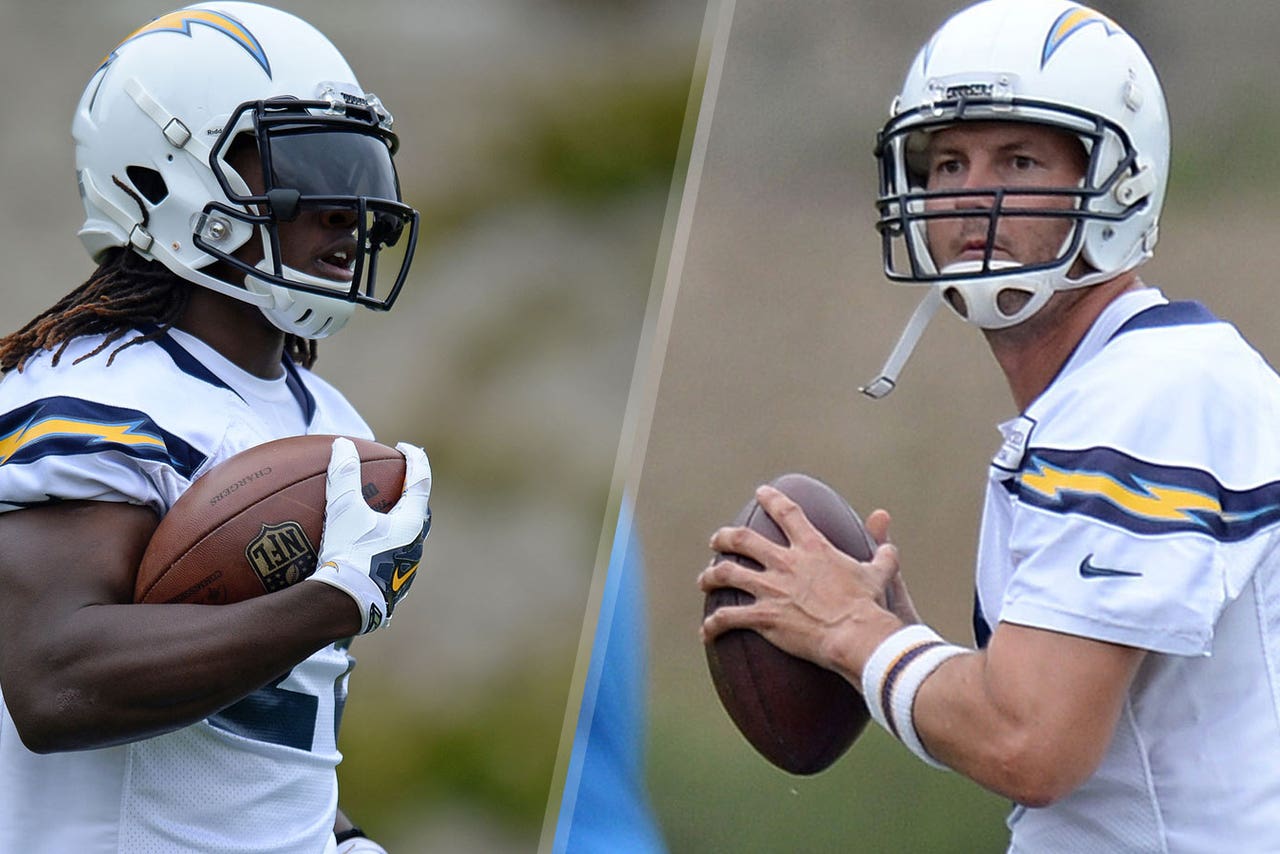 FOX Sports senior NFL writer Alex Marvez's training camp tour started with a stop in San Diego. Here are some of the things he learned and observed while visiting Chargers camp with SiriusXM NFL Radio co-host Gil Brandt. Read his Chargers report today and check back on the following dates for his next stops on the tour:
Aug. 4: Raiders
Aug. 6: Cowboys
Aug. 11: Falcons
Aug. 13: Rams
Aug. 14: Chiefs
Aug: 17: Dolphins
Aug: 18: Jaguars
Aug: 19: Panthers
New deal for Rivers? Whether real or artificial, deadlines for contract negotiations generated positive results for four franchise players and Seattle quarterback Russell Wilson during the offseason.
We'll learn soon whether the same happens for the Chargers and quarterback Philip Rivers.
Entering the final season of a seven-year, $98.3 million contract, Rivers has set a deadline of mid-August for a new deal to get done. Rivers said Saturday that "there's really no news there" regarding progress but added, "Both sides are on good terms. Nobody is upset or aggravated."
"If it works out here, then great," said the 33-year-old Rivers, who is entering his 12th season with the Chargers. "I'll be fired up to be able to have the opportunity and thankful I can finish as a Charger. If not in the next 10-12 days, that's OK, too.
"I've said all offseason I'm excited about being the quarterback for this season. That's the one I can control right now. Play this year and we can worry about that after if that's the case."
The Chargers could always name Rivers their 2016 franchise player to procure his services for another year. But that also would keep San Diego from using the tag on another pending free agent, such as safety Eric Weddle or tight ends Antonio Gates and Ladarius Green.
One outside element that could spur a new contract is whether Eli Manning finalizes a new pact with the New York Giants during the preseason. The structure of Manning's deal could serve as a template for Rivers because of the similarities between the two quarterbacks. Not only were both drafted in 2004, Rivers and Manning were traded for each other by the Chargers and Giants after being selected and have posted comparable passing statistics.
The biggest difference: Manning has two Super Bowl rings and Rivers none.
Rookie on the run: Some of San Diego's personnel moves this offseason were clearly made in hopes of recreating the running game that led to a second-round playoff run during the 2013 season. The 2014 Chargers finished 9-7 but fell short of the playoffs after late-season injuries led to a December collapse.
"We need to get back to a balance," Chargers general manager Tom Telesco said. "Even with how good Philip is, we've got to have some run game in there."
Rivers said he and Chargers teammates would watch highlights of Wisconsin running back Melvin Gordon last season on the nights before Sunday games. Gordon, San Diego's first-round pick, is being relied upon to improve a rushing attack that slipped by an average of almost 40 yards a game to 85.4 last year.
"He looks so big in pads," Rivers said after Gordon's first full-contact practice.
Fit and legit: One major point of emphasis stressed to players by Chargers coaches this offseason was improved conditioning and dietary habits. No player better represents the positive strides made than wide receiver Keenan Allen. Coming off a second-place finish in 2013 NFL Offensive Rookie of the Year balloting, Allen said he slumped last season largely because of the extra weight he was carrying.
Though a jump from 206 to 210 pounds doesn't sound like that big a deal, Allen admits he could feel a difference.
"It's crazy," Allen said. "If I would have come in at 210, people would have been looking at me like, 'Yup. You're going to have a bad year again.' "
Sliding scale for Flowers: One player who doesn't have to worry about excess baggage is cornerback Brandon Flowers. He possesses a trait cherished by every UFC fighter: The ability to quickly add or lose weight.
For example, Flowers said he bulked up to 203 pounds during the offseason because he "just wanted to feel the difference" in size and whether his conditioning and recovery time remained the same. Flowers is now back at 192 pounds with the ability to move up or down in weight depending on the type of wide receiver he will be matched against.
"I just love to let it fluctuate and see where it goes," said Flowers, who signed a four-year, $36.4 million deal during the offseason to remain with the Chargers. "If I'm playing a light receiver, I stay at 192. Maybe the first game of the season when we're playing (Detroit's) Calvin Johnson, I may go to 197. I want to play with every kind of weight so I can be used to it for whatever I have to do."
Jason Verrett has drawn raves for his practice work as San Diego's other starting cornerback after missing 10 games last season because of shoulder problems. Patrick Robinson, a former New Orleans Saints first-round pick, is the early favorite to handle nickel cornerback duties.
Boxing out: Right tackle D.J. Fluker entered 2015 knowing he had struggled against speed pass rushers. That led to Fluker adjusting the boxing regimen he normally uses for offseason conditioning work.
"I did more combinations with open hands," the 6-foot-5, 339-pound Fluker said. "I was working toward being able to punch smaller targets. That's really helped me out.
"In one-on-one pass protection, the ends are slimmer. I had a target to aim for every time (when boxing). I did a great job of hitting that."
"When you get a new receiver you still never know how it's going to work out. It doesn't always just go," Rivers said. "But I've been so impressed by how quickly he has learned the offense and what great feel he has. He's been great to work with.
"Our 75-to-90 is much stronger now, especially compared to two years ago," said Telesco, referring to when he was hired for the GM job. "That 75-to-90 wouldn't have been able to compete against what we have now.
"The main way to get your roster better is to build from the bottom up. We're seeing that now with much more competition at the back end of the roster."
Alex Marvez and Gil Brandt will be live on SiriusXM NFL Radio from 7-10 pm ET Monday with Alex's FOX Sports column on the Raiders running Tuesday.
---
---