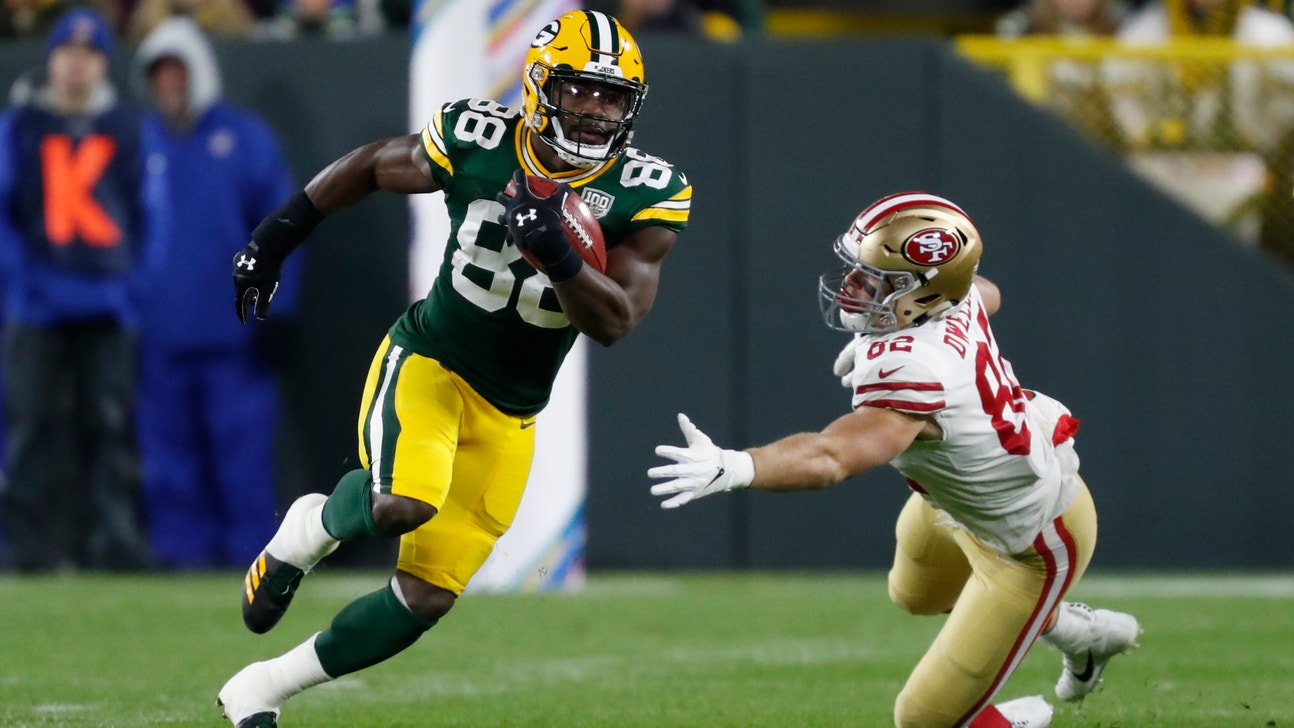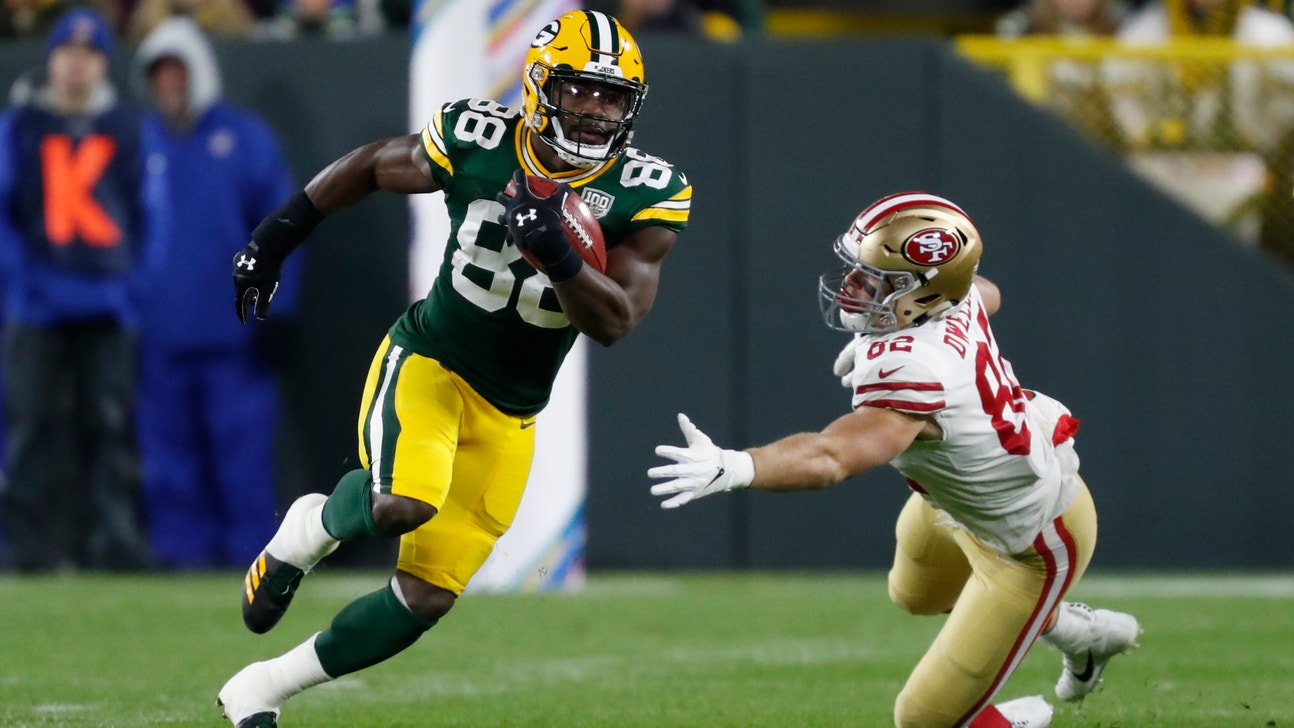 Ex-Packer Montgomery runs to 'fresh start' with Ravens
Updated
Mar. 5, 2020 2:14 a.m. ET
OWINGS MILLS, Md. (AP) — Less than 24 hours after being traded to the Baltimore Ravens, Ty Montgomery was having a hard time familiarizing himself with his new surroundings.
"I've never spent any time in Maryland before. We are in Maryland, right?" Montgomery said. "This whole part of the country kind of throws me for a loop. I don't know if I'm in Virginia or what."
Well, he know he's not in Green Bay anymore.
The Packers traded the running back/kick returner for a seventh-round pick Tuesday, and Montgomery was given a quick tour of the Ravens training complex on Wednesday before talking to the media and heading out to practice.
The Ravens (4-4) hope Montgomery — a 2015 third-round pick out of Stanford — can boost an unproductive running game that ranks 24th in the NFL at 96.6 yards per game and second-to-last with 3.6 yards per carry.
"He's one of those guys who can do a variety of things," quarterback Joe Flacco said. "We'll see what we can do this week in practice, how he progresses, and we'll get to see a little bit about what he's made of close and personal."
If Montgomery learns the offense quickly enough, perhaps he can make a contribution in Sunday's important AFC North matchup against the division-leading Pittsburgh Steelers (4-2-1).
Then again, coach John Harbaugh isn't quite ready to label Montgomery a savior for a team stuck in a two-game losing streak.
"You're making too much of it if you think it's a big story," Harbaugh said. "It's a good player, we're adding him, we're excited about it, to whatever degree it can help us."
Montgomery had 26 carries for 105 yards and a touchdown in seven games with Green Bay, along with 15 catches for 170 yards.
His last play with the Packers was one that arguably stood out more than any other. With Green Bay trailing the Los Angeles Rams 29-27 in the final two minutes, Montgomery fumbled a kickoff return after being told by coaches to take a touchback if the ball went into the end zone.
That was not a topic he wanted to address during his first few hours in Maryland.
"I don't want to be rude, but I just don't even want to talk about it anymore," Montgomery said. "I will say, I was ready put all that in the past. So I guess it's going to turn into a fresh start, being on a new team."
Alex Collins leads the Ravens with 358 yards rushing and rookie quarterback Lamar Jackson is second with 129. Baltimore has just one run of more than 20 yards, a 22-yard scramble by Jackson in Tennessee.
Maybe Montgomery can help, but for eight weeks now the Ravens have been trying to get the running game in sync.
"We've just got to continue grinding," Flacco said. "If we trust our backs and trust our guys up front to continue to what they've been doing and maybe clean up a couple things here and there, then hopefully a couple of those (runs) will start hitting."
If that happens, the Ravens just might get on a roll.
"That can change things like that," Flacco said, snapping his fingers. "Just getting a couple of those chunks, you get rolling and get defenses on their heels a bit, and they worry about it a little bit more."
---
---