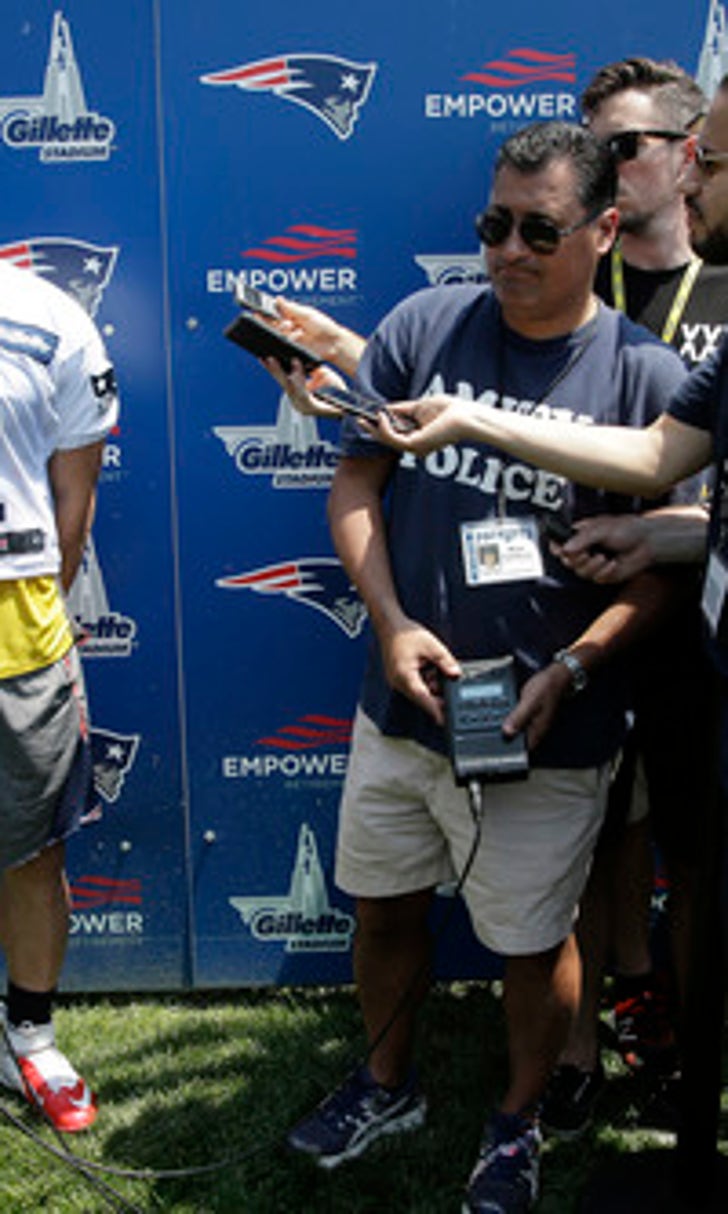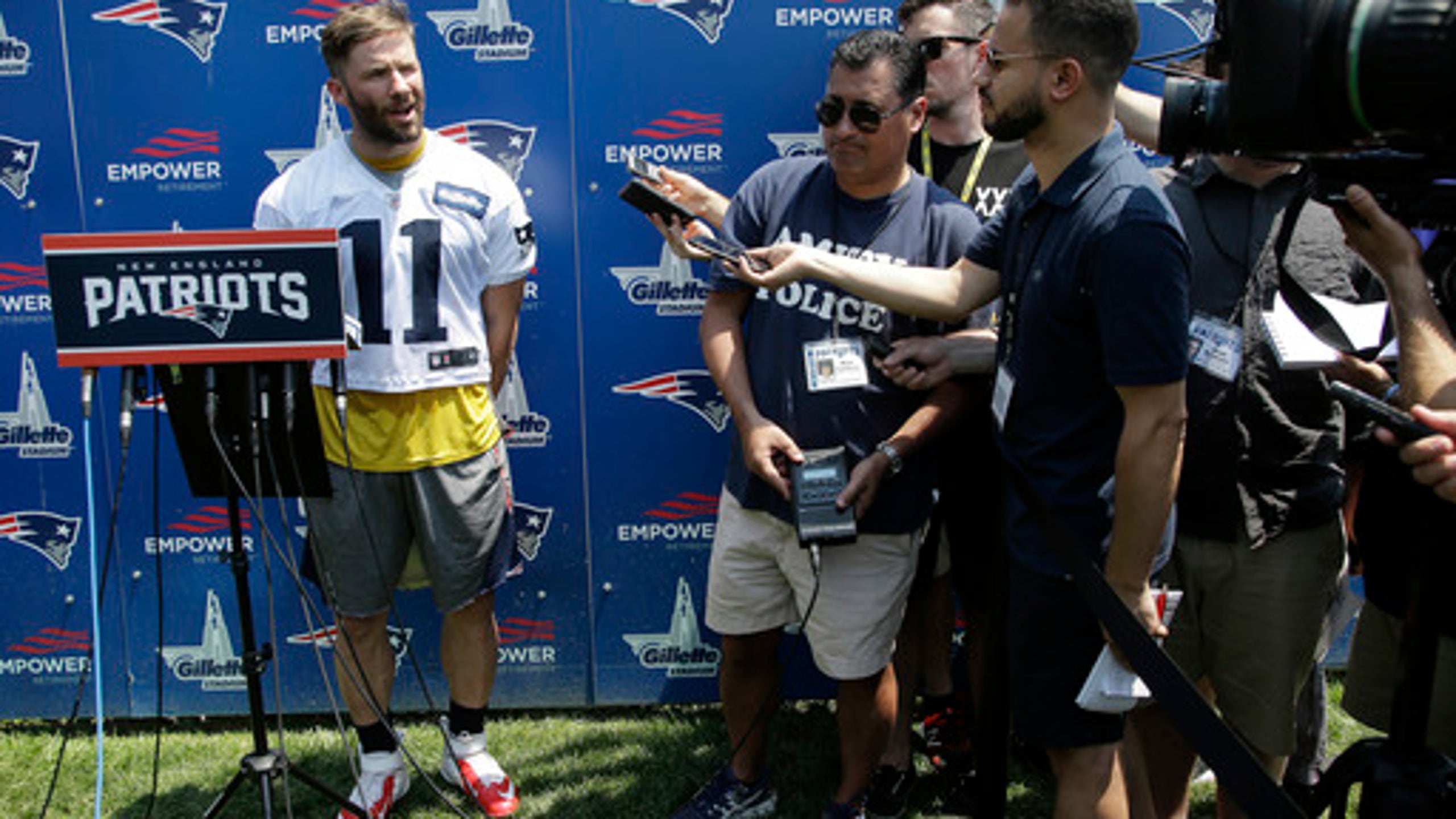 Edelman not slowing down after inking new contract extension
BY AP • June 13, 2017
FOXBOROUGH, Mass. (AP) Julian Edelman is a step closer toward playing his entire NFL career with the New England Patriots.
The 31-year-old receiver confirmed Tuesday that he has signed a contract extension that runs through the 2019 season.
Edelman was one of the heroes of New England's historic Super Bowl comeback win over Atlanta in February, hauling in a juggling fourth-quarter catch to keep the game-tying drive alive.
The play instantly went down in Patriots history, but the gutty 5-foot-11 Kent State player had long established himself as one of quarterback Tom Brady's go-to targets over eight years.
Edelman said he's happy to remain ''a Pat'' but insisted he isn't thinking about anything beyond the upcoming 2017 season.
''As lame as it sounds and as much as you guys hear it, it's really a mentality where you just keep it day-to-day,'' he said. ''When you can do that, that's usually when you stay focused and you improve the most.''
Though he had offseason foot surgery leading into 2016, Edelman still appeared in all 16 regular-season games for just the second time in his career. He also had a team-best 98 catches and 1,106 yards receiving. He has 425 catches for 4,520 yards and 24 touchdowns over his career. He also has 1,024 receiving yards and five touchdowns in the postseason.
He will now anchor a receiver group that includes trade acquisition Brandin Cooks, along with Chris Hogan, Danny Amendola and Malcolm Mitchell.
Coach Bill Belichick said Edelman's play hasn't been a total surprise despite entering the league as a seventh-round pick in 2009.
''Julian's improved and done a lot of things that he never did in college, so that was not maybe something that he would have projected or anticipated,'' he said. ''But at the same time, he had enough qualities that we drafted him, and he showed that even as a rookie, I think, in terms of his production.''
Edelman said he has a new opportunity that he didn't have last season by coming into offseason workouts without any injuries.
''When you're hurt, you're trying to get healthy and when you're getting healthy, other guys are working on their techniques, their fundamentals, and it's giving them an upper hand,'' Edelman said. ''I'm a practice player. The more I practice, the more confident I become.''
---
For more NFL coverage: www.pro32.ap.org and www.twitter.com/AP-NFL
---
Follow Kyle Hightower on Twitter at http://www.twitter.com/khightower
---
---