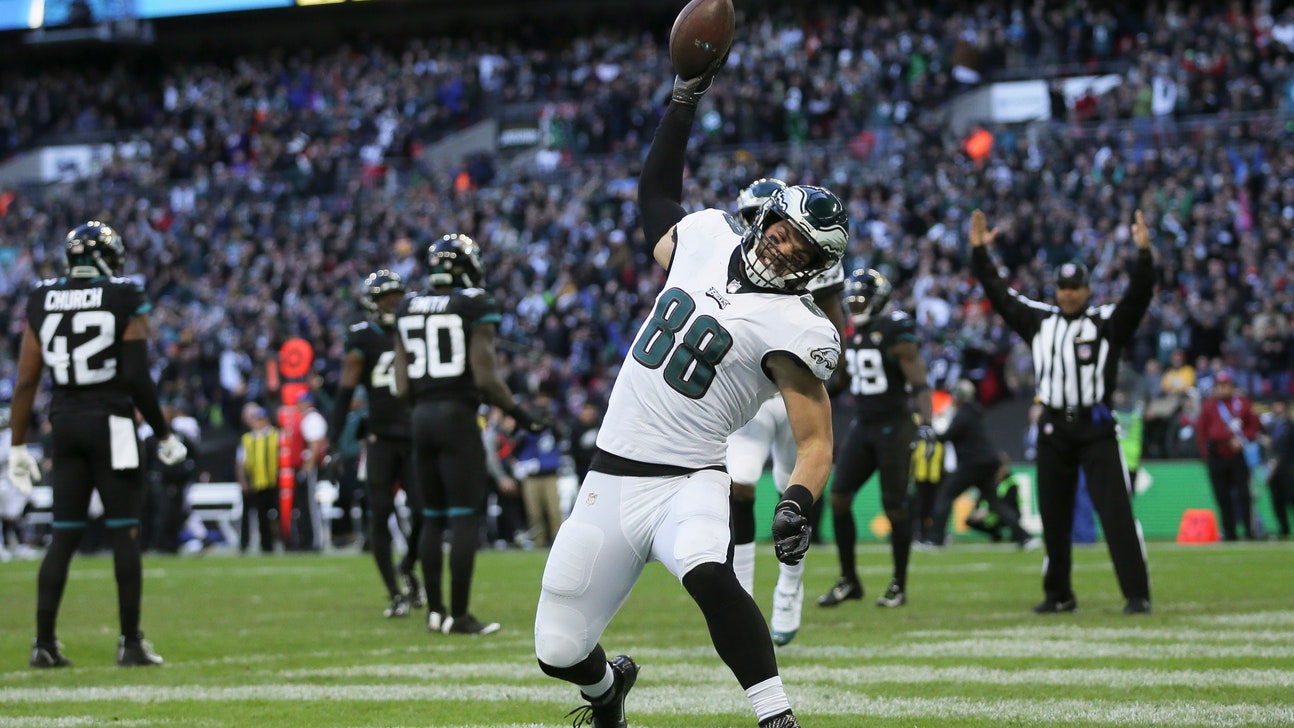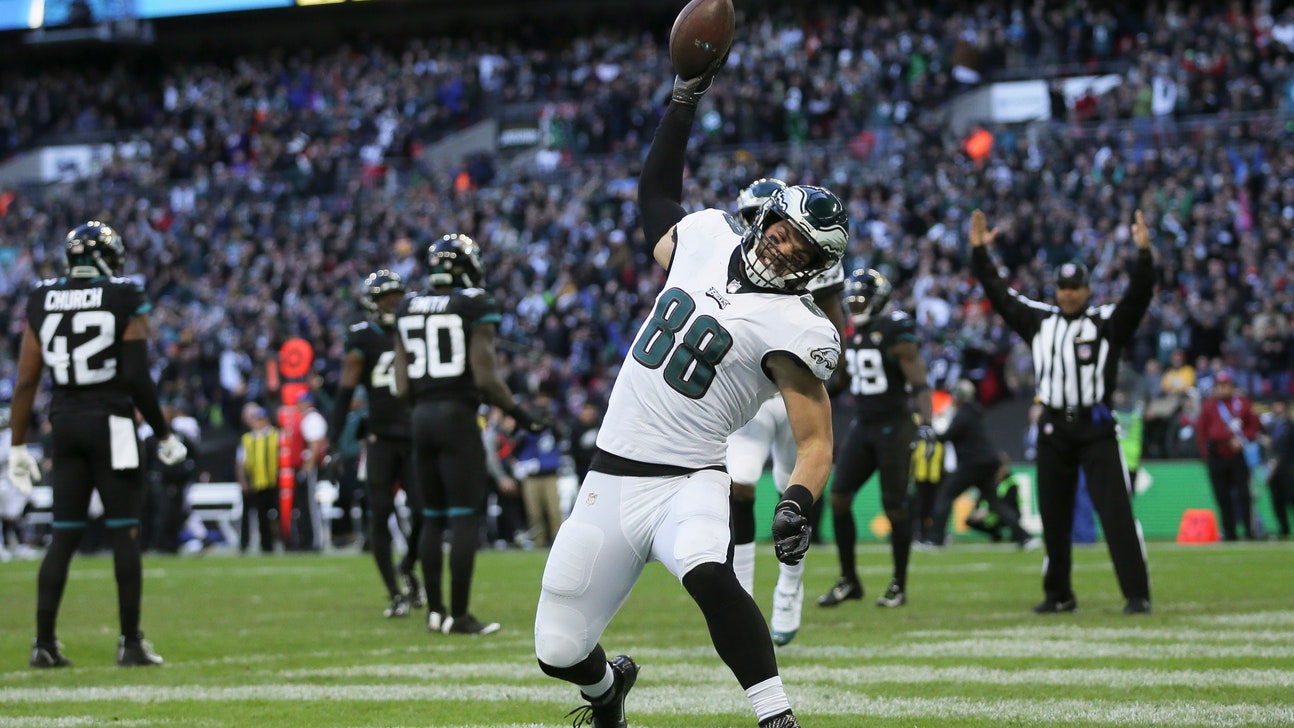 Eagles head into bye week on winning note
Updated
Mar. 4, 2020 9:28 p.m. ET
PHILADELPHIA (AP) — A trip to London got the Philadelphia Eagles back on track. Now, they have a week off to get ready for the second half.
The defending Super Bowl champions are 4-4 following Sunday's 24-18 win over struggling Jacksonville at Wembley Stadium. But they're right in the mix in the NFC East and have two games remaining against the division-leading Redskins (5-2).
"We were together for about 2 1/2 days, and it's really good to be able to do that," coach Doug Pederson said Monday about playing in London. "This is why it was a great trip. Great timing for the trip, obviously. The guys handled their business extremely well, treated it like a business trip, like we always do."
Pederson gave the team a full week off instead of bringing them in for practice or meetings, saying: "I think just having the time off is really crucial."
It should help some of the injured players. The list grew when right tackle Lane Johnson hurt his knee on the opening possession against the Jaguars and cornerback Jalen Mills suffered a foot injury. Pederson couldn't provide an update on either because they weren't evaluated by the medical staff.
Reinforcements could be on the way by the time the Eagles return to practice. Running back Darren Sproles is getting closer to returning after missing seven games with a hamstring injury. Wide receivers Mack Hollins and Mike Wallace and tight end Richard Rodgers are on injured reserve and two of them could be activated.
The team could make a move before the NFL's trade deadline on Tuesday. Last year, personnel boss Howie Roseman acquired running back Jay Ajayi from Miami and Ajayi played an important role in the championship run. Carson Wentz could use more weapons and the defense needs help in the secondary.
"I'm very confident and comfortable with the guys we have," Pederson said. "I'm very confident in those guys and in this group. We are constantly looking. If we can add value and if we can add talent anywhere on the team, we are going to look at that. Howie is going to look at that. And so, we'll see. If it values the Eagles and helps us win games, we'll see."
The Eagles host the Dallas Cowboys (3-4) on Sunday night Nov. 11.
---
---