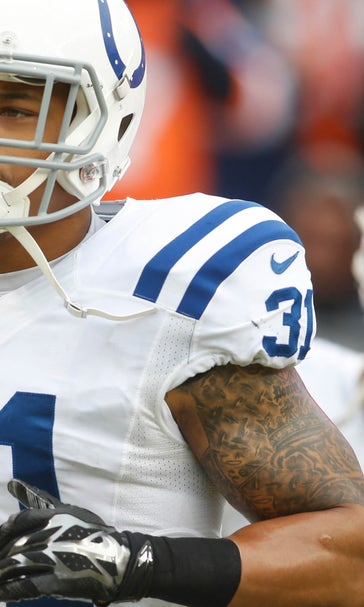 Dewey McDonald: 'Strange feeling' going from Colts to Patriots
November 3, 2015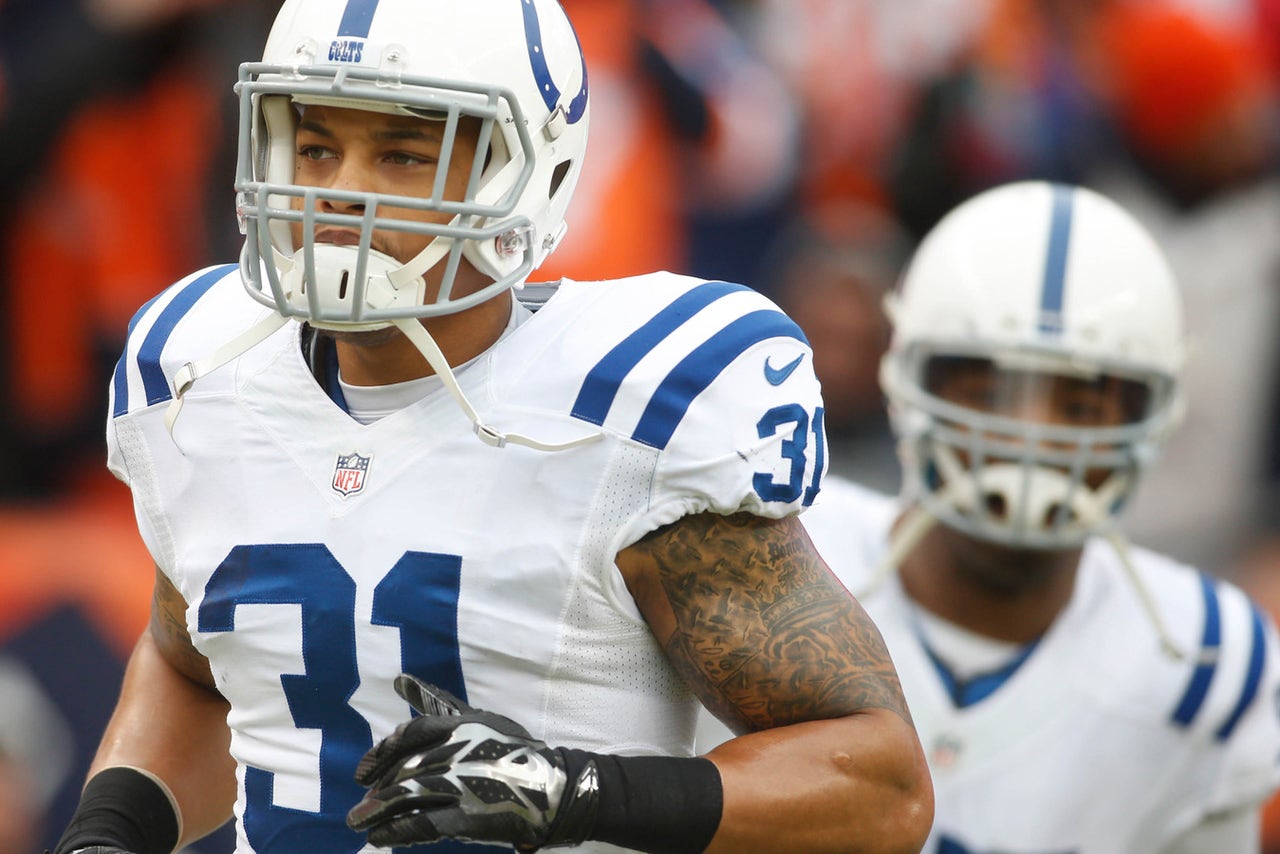 By Doug Kyed
FOXBORO, Mass. — Dewey McDonald has switched his allegiance in the heated New England Patriots-Indianapolis Colts rivalry.
McDonald was waived by the Colts last Tuesday and claimed by the Patriots on Wednesday. The safety told reporters he was informed of the acquisition as he was signing paperwork to join the Colts' practice squad.
"Yeah, it happened pretty fast, didn't have much time to think about it," McDonald said. "I got the call around 4:30, my flight left at 6 o'clock straight out here. I would have missed the flight, but the plane got delayed because of the weather. That's the only way I made the flight. That helped out."
McDonald, who said he expects to be a "core-four" special-teamer with the Patriots, meaning he'll be on kickoff, kick return, punt and punt return duties, has already acclimated to the Patriot Way.
"It's definitely a strange feeling," McDonald said. "It's definitely like black and white opposite with New England … and Indianapolis. You just have to let that go and basically focus on my task I have assigned to me so I can play fast on Sundays."
McDonald had 10 tackles in 12 games with the Colts in 2014. He's played in just one game this season — Week 7 against the New Orleans Saints — and he made a tackle on special teams. McDonald is one of 10 safeties on the Patriots' 53-man roster and practice squad. He's joined by Devin McCourty, Patrick Chung, Duron Harmon, Jordan Richards, Tavon Wilson, Nate Ebner and Brandon King on the active roster. The Patriots also have Ross Ventrone and Floyd Raven on the practice squad.
More from NESN.com:
---
---