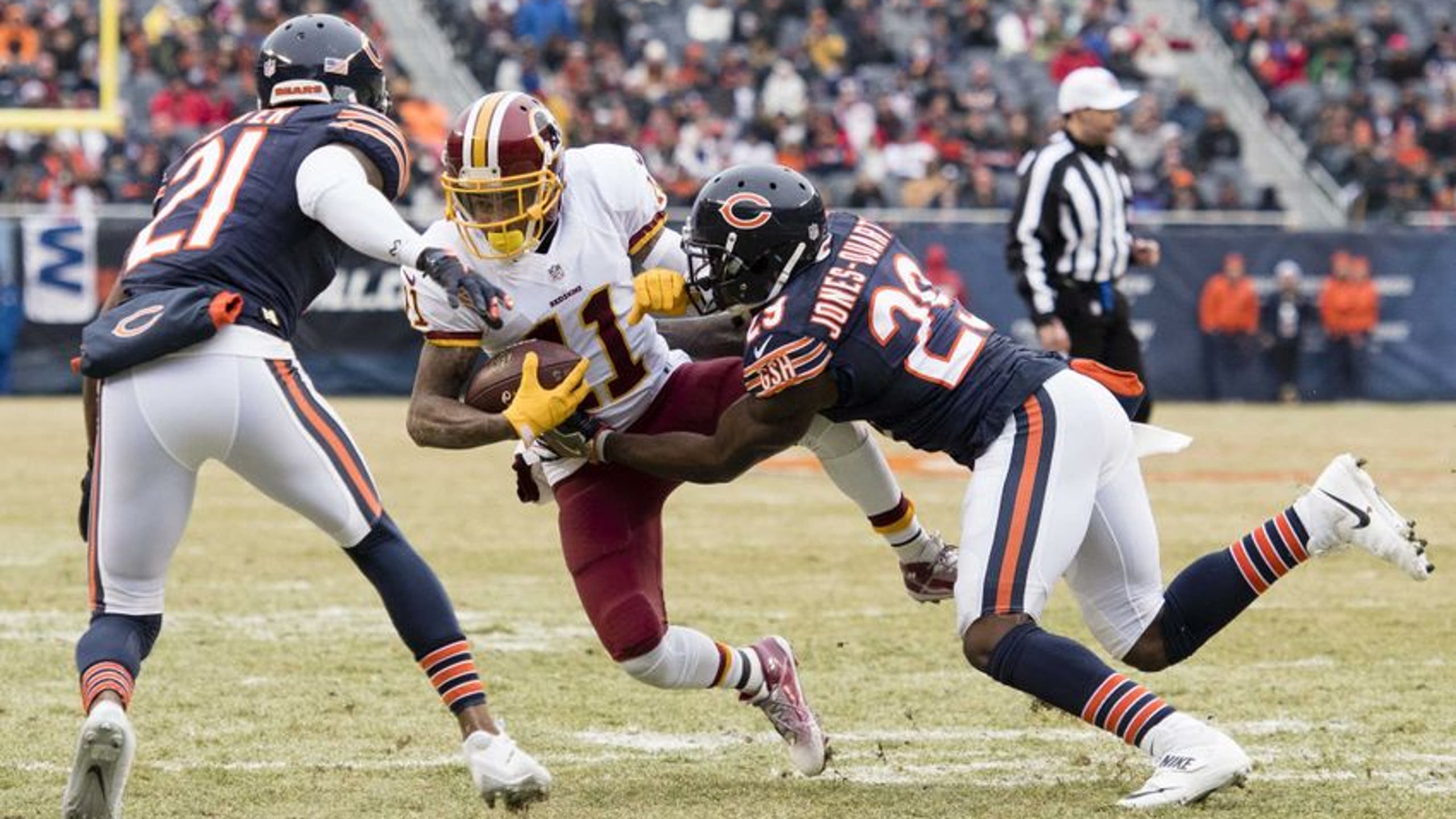 DeSean Jackson Looking Forward To Testing The Free Agent Market
BY Fansided and Jacob Camenker/FanSided via Riggo's Rag • December 28, 2016
DeSean Jackson is set to become a free agent after the season. He is looking forward to playing market in the offseason.
One thing that a lot of Washington Redskins fans do not want hear about is the impending free agency of DeSean Jackson. The speedy veteran has spent three years with the team, but his contract is set to expire after season. There has been a lot of talk that the Redskins are not planning on bringing him back because of the talent they have at the position.
With Jamison Crowder and Josh Doctson waiting in the wings, it is highly unlikely that the Redskins will re-sign both Pierre Garcon and Jackson. Of the two, the former has a better chance of sticking with the team, because he is both cheaper and more reliable. Still, Jackson is not ruling anything out, and he said this per ESPN's John Keim:
Once free agency comes, we'll see how it plays out. This is the first time in my career I'll hit the free-agent market, so I'm definitely intrigued about seeing what's going to happen and test the market and see what's going on. Who knows what will happen?
More from Riggo's Rag
Frankly, nobody does know what will happen. One thing that is certain is that the Philadelphia Eagles will have interest in Jackson. The Eagles, Jackson's former team, have a glaring need at the receiver position, and Jackson would be a perfect fit there. He could serve as the No. 1 wide-out while mentoring the younger players at the position like Jordan Matthews and Nelson Agholor.
Of course, there is always a chance that Jackson could come back to the Redskins. If the team can sign him at a reduced rate, which seems unlikely, he could continue to function as one of their top receivers. Though the possibility seems low, Jackson is still hoping that he can come back to the nation's capital, per Keim.
Hopefully, I'm still here, but you never know how it plays out. I don't get caught up in that stuff. … It's been a great three years. I've had a great time in Washington. I love the city. A lot of great times and a lot of great memories. So as far as me thinking about my time here and it could be my last game here, I don't look at it like that.
No matter what happens, the Redskins will need Jackson to play at a high level in Week 17. Hopefully he will be more focused on the game at hand as opposed to the upcoming offseason.
---
---