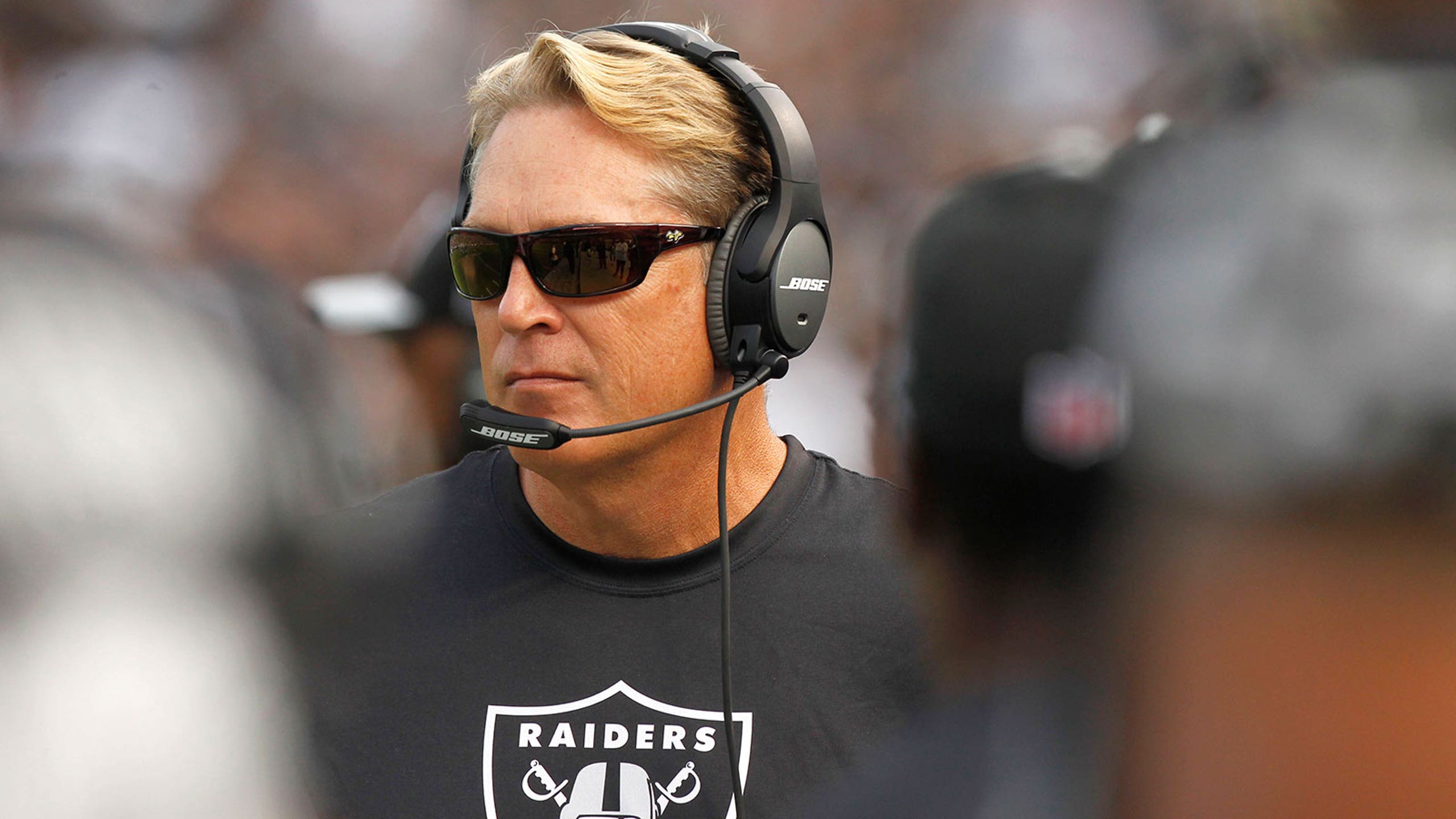 Del Rio not concerned with LB Armstrong's police incident
BY Alex Marvez • November 10, 2015
Oakland head coach Jack Del Rio said he is isn't concerned about an alleged incident involving Raiders linebacker Ray-Ray Armstrong and a police dog prior to last Sunday's road game against Pittsburgh.
Multiple media outlets have reported that Armstrong is under investigation by the Alleghany County Sherriff's office for taunting a K-9 officer named "Banditt" outside the Raiders locker room at Heinz Field. Armstrong was allegedly trying to provoke the dog with aggressive behavior that included yelling, barking and beating his chest.
Taunting a police dog is a third-degree felony in Alleghany County.
Speaking with co-host Bill Polian and me Tuesday on SiriusXM NFL Radio, Del Rio said he hasn't spoken yet with Armstrong about the situation. Del Rio said he could understand why the charge against a police dog would be so serious under different circumstances but doesn't believe it's applicable in Armstrong's case.
"I've caught wind of this story. I'm going to put it in the 'silly' category," Del Rio said. "I think once the facts come to light I don't think there's going to be much of an issue. I wouldn't make too much of it."
Armstrong, a third-year player from the University of Miami, joined the Raiders in 2014 after being released by St. Louis. He started the first two games this season before being moved to a backup role.
Armstrong had one tackle in a 38-35 loss to the Steelers.
Oakland's next game is Sunday against Minnesota.
---
---