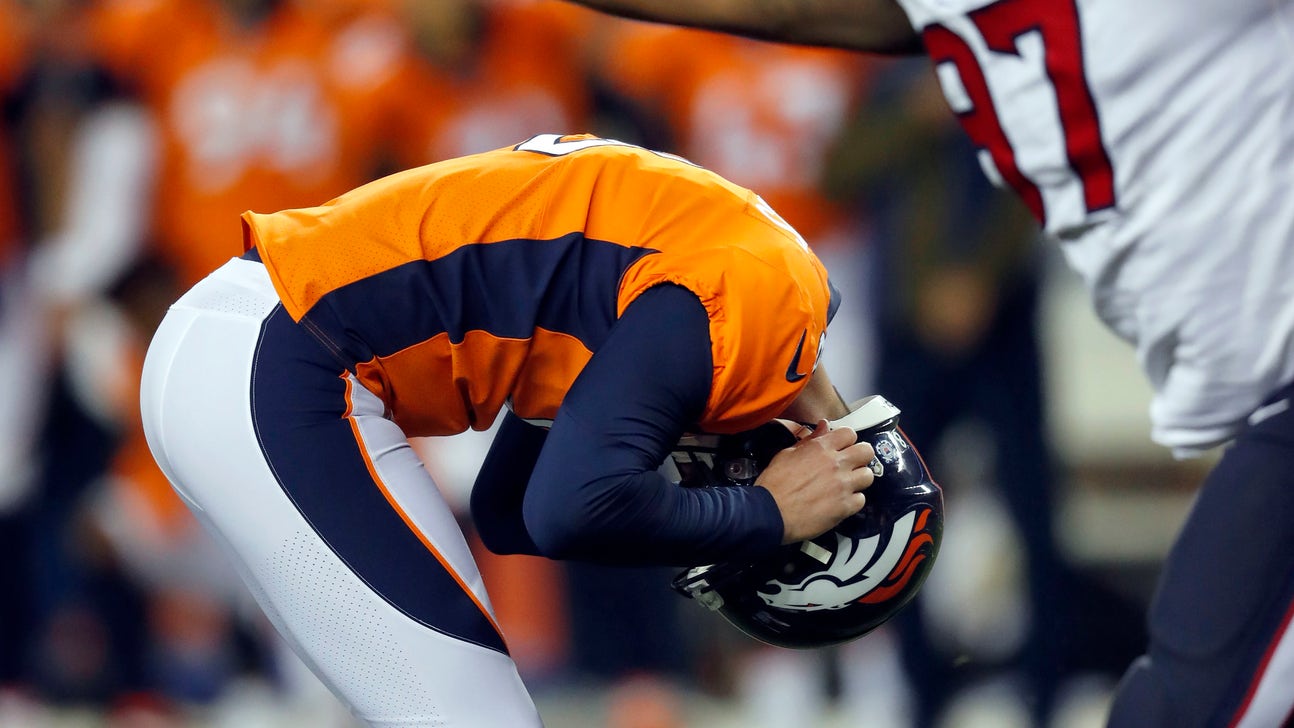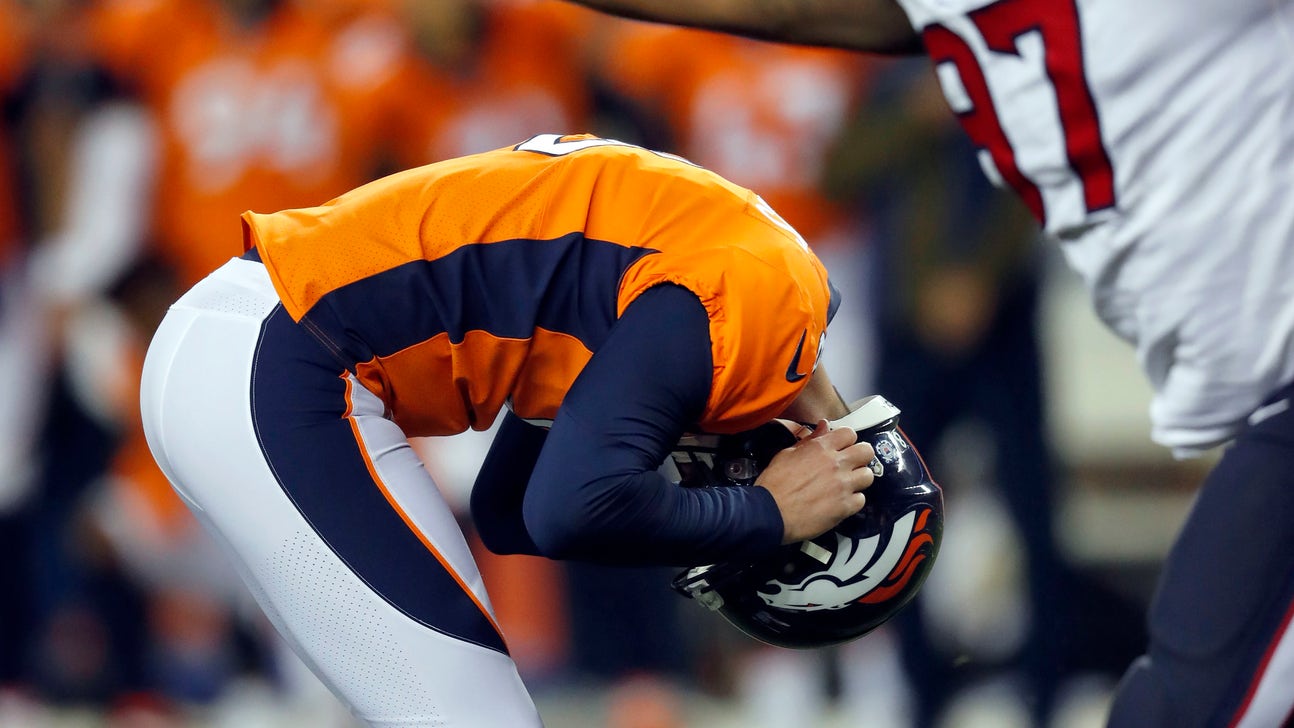 Coaches: curious calls, assertions, admonitions in Week 9
Updated
Mar. 4, 2020 2:45 p.m. ET
DENVER (AP) — Coaches made some curious calls, assertions and admonitions in Week 9 as the NFL hit the halfway point with some real head-scratchers.
Oakland coach Jon Gruden insisted the silver and black is still golden, saying he's getting calls from players dying to play for the Raiders (1-7) next season.
Hue Jackson suggested the Browns should have shown more patience before showing him the door with a 3-36-1 record, and his replacement, Gregg Williams, swore he'd turned down multiple head coaching offers since his firing by the Bills in 2003.
Matt Patricia, the latest disciple of Bill Belichick to discover just how hard it is to win without Tom Brady, had no problem with a reporter's question so much as his poor posture, apparently averse to any kind of slump.
And Broncos embattled coach Vance Joseph admitted he got greedy in sending Brandon McManus out for a 62-yard field goal with 22 seconds left before halftime Sunday, a costly decision that backfired and resulted in a six-point swing in a gut-wrenching two-point loss to the Texans.
RAIDERS NADIRS
In an interview with Fox Sports that aired before Oakland's 34-3 shellacking at the hands of the 49ers, Gruden told Raiders Hall of Famer Howie Long that said his trades of two of his biggest stars in Khalil Mack and Amari Cooper hasn't affected other players' desires to play for the Raiders in 2019.
"I got a cellphone just like you and everybody else," Gruden said. "I get a lot of phone calls from people that are dying to come play here. I'm just telling you. They're dying to play for the Raiders."
Oakland may have nearly $70 million cap space to go with three first-round draft picks next April, but doesn't talking to potential free agents teeter on tampering?
HUE'S VIEW
Jackson said he could have turned things around in Cleveland if given more time.
"I was surprised that I was not given the opportunity to display what I could do as a play caller with a much more talented roster," Jackson told Cleveland.com after he was fired along with offensive coordinator Todd Haley following the Browns' 25th consecutive road loss.
Jackson said he thought No. 1 overall pick Baker Mayfield will be successful but he lamented the Browns passing on quarterbacks Carson Wentz, Deshaun Watson and Patrick Mahomes in recent years as Cleveland chose to stockpile draft picks.
WILD WILLIAMS
The real eye-opener in Cleveland was Williams' wild claims in his first news conference as interim head coach. Williams had served as defensive coordinator for several teams since his firing as head coach in Buffalo 15 years ago, but he said that was only because he had turned down multiple offers to be a head coach again.
He said he had "11 letters sent in to interview for head coaching jobs" and "four of them I didn't even have to show up, just sign the contract and come."
The NFL suspended Williams for the 2012 season after ruling that while the Saints defensive coordinator he orchestrated a program by which players were paid for knocking opponents from a game.
"That thing was a long time ago," Williams said when asked if he ever imagined being a head coach again. "That's nothing that we're talking about now."
SERGEANT SIT-UP-STRAIGHT
Detroit's rookie head coach had a terse exchange with a reporter while discussing the Lions' trade of leading receiver Golden Tate to the Philadelphia Eagles, a team they could be fighting in the NFL wild-card race, for a third-round pick, a move that could hurt in the short-term but pay dividends down the road.
When the reporter asked why he thought this move makes the Lions better, Patricia snapped, "Do me a favor and just kind of sit up, just like, have a little respect for the process."
This from a coach who wore sweatpants to meet the media during Super Bowl week last February.
The reporter promptly sat up straight, asked his question again, and Patricia politely answered.
After the Lions' 24-9 loss at Minnesota in which Matthew Stafford was sacked 10 times, the Detroit News trolled Patricia with this bold headline above a photo of the prone QB: "Poor Posture ."
VEXED VANCE
Joseph lost for the 17th time in 25 games Sunday when Brandon McManus missed a 51-yard field goal as time expired, turning a potential 20-19 thriller into a crushing 19-17 loss to the Texans and former teammate Demaryius Thomas.
Joseph was left to answer questions for two days about his questionable decisions at the end of both halves.
McManus also missed from 62 yards in the second quarter, leaving the Texans with the ball at the Broncos 48 and 18 seconds left, enough time for Deshaun Watson to get Houston into field goal range itself.
The six-point swing proved the difference when McManus missed consecutive field goals for the first time in his five-year NFL career, pushing his 51-yarder wide right as time expired in the fourth quarter.
"The one before half, that was totally on me. I was chasing points," Joseph said Monday.
But the game-ender? No apologies for not trying to get closer after reaching the Texans 33.
Not with Whitney Mercilus, Jadeveon Clowney and J.J. Watt working against a makeshift line that had lost center Matt Paradis to a broken right leg earlier in the game.
Said Joseph: "I wasn't going to expose our quarterback and our O-line to that pass rush one more time and now if they make a play, now we're all idiots, right?"
---
---