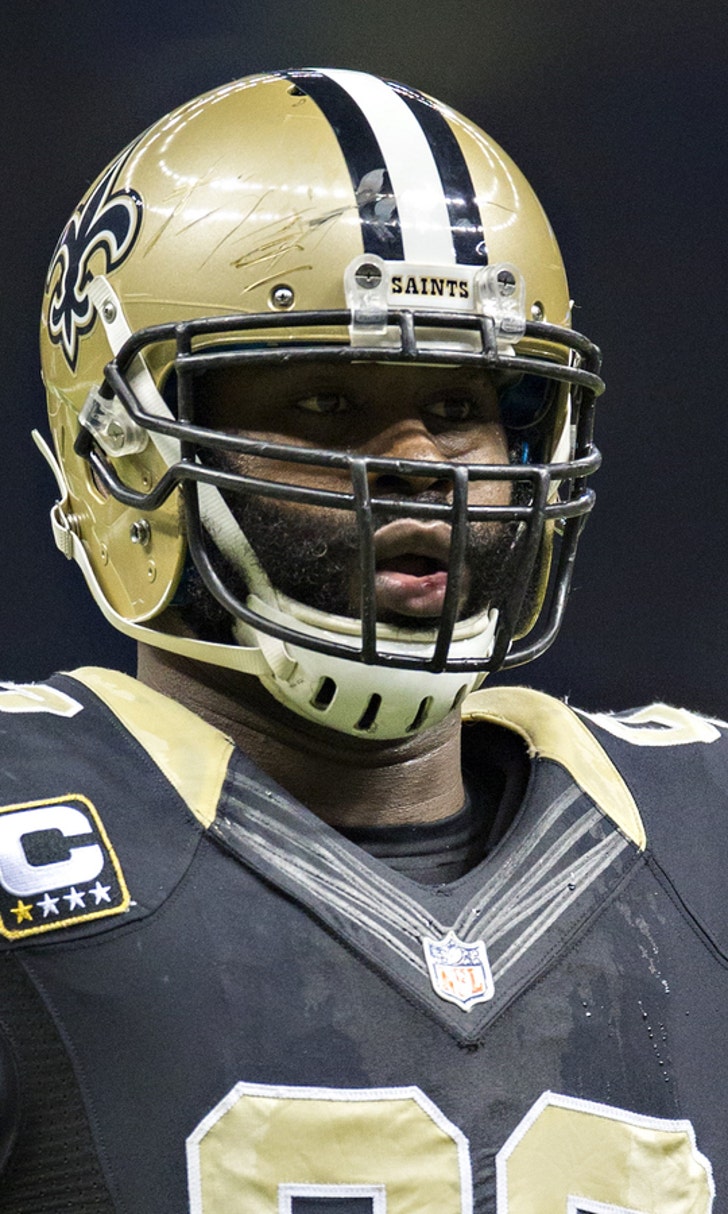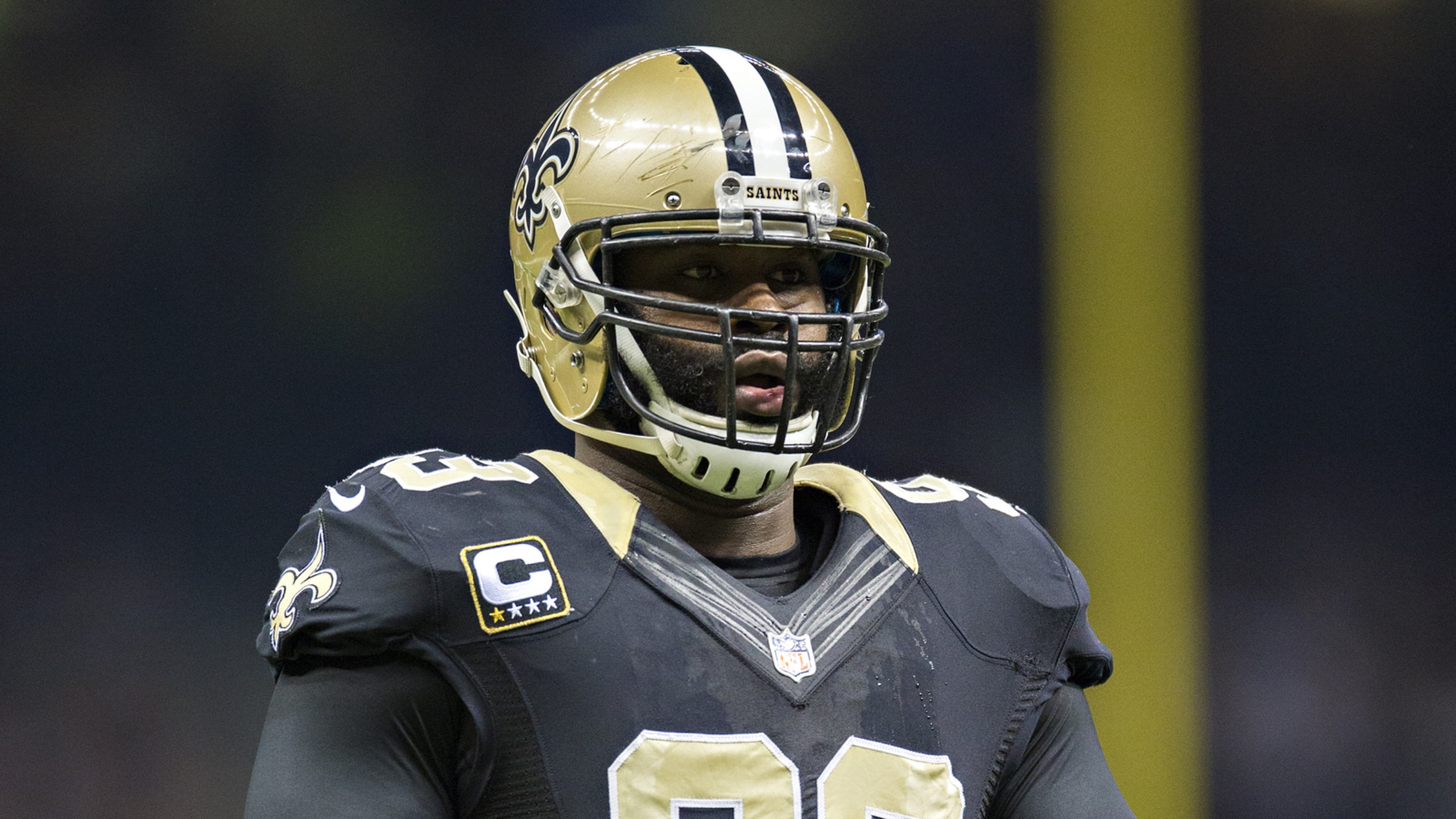 Breaking down how Junior Galette fits into Redskins DC Joe Barry's defensive scheme
BY foxsports • July 31, 2015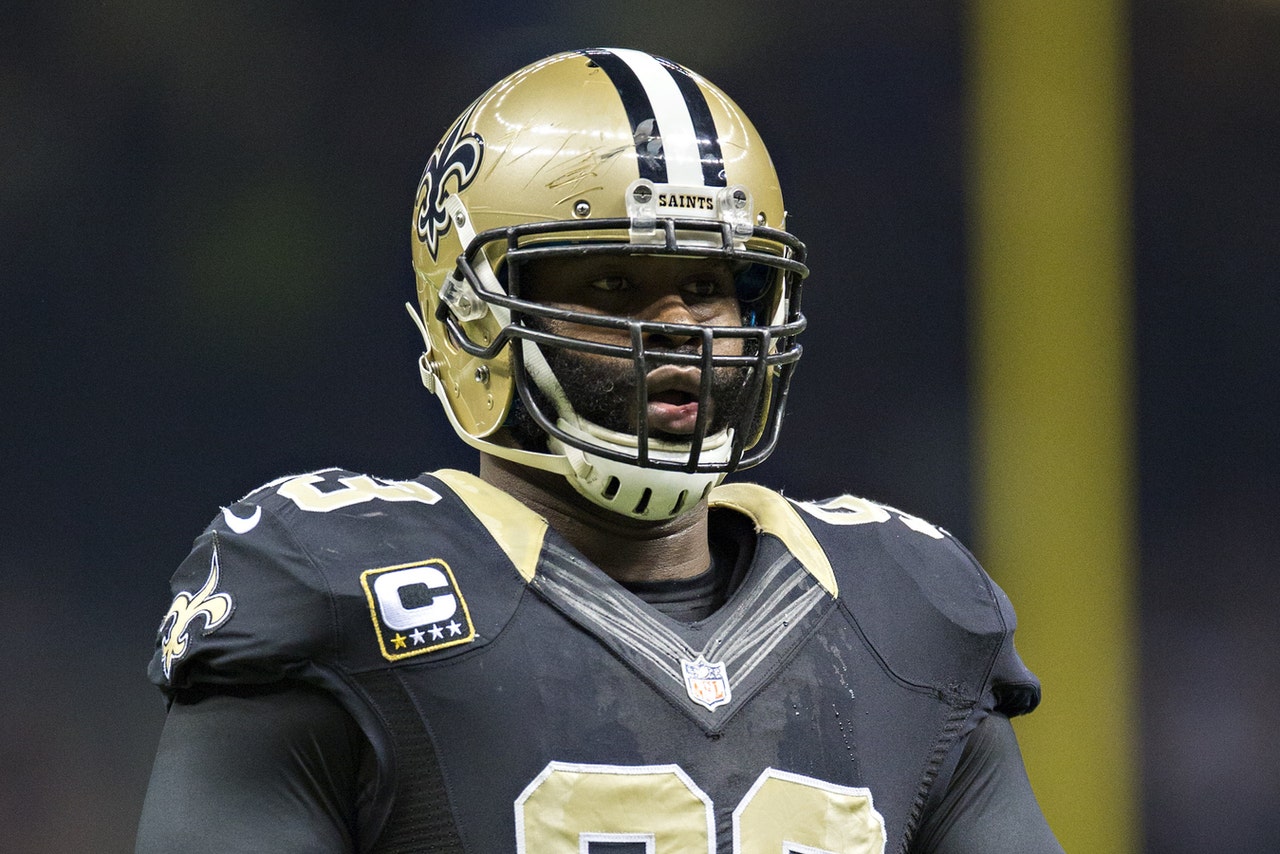 According to his agent, Junior Galette is set to sign with the Washington Redskins for the veteran minimum on Friday. Galette joins a completely reconstructed and loaded defensive front seven. His talent is undeniable, but his fit within the defensive scheme is less clear.
New defensive coordinator Joe Barry is keeping the 3-4 defensive base defense the Redskins played under in 2014, but he is introducing a more aggressive style that allows his three defensive linemen to attack the passer more often. Defensive end Jason Hatcher expanded on what Barry is bringing to the defense back in May.
At this point in time, Galette doesn't have a set position on the Redskins' 2015 defense. In 2014, he played 812 defensive snaps, and he bounced back and forth at left defensive end and right defensive end. The Saints moved away from their 3-4 defense and featured more 4-3 base looks in 2014.
Transitioning back to a 3-4 base defense should be no issue for Galette, but playing time at defensive end could be another story. Both Hatcher and Paea were pass-rushing machines in 2014, and they would start on almost every other NFL team. 
Hatcher finished as Pro Football Focus' fourth-best 3-4 defensive end in their pass rush grade. He racked up eight sacks, six quarterback hits and 26 quarterback hurries, according to PFF's game charters.
Paea finished as Pro Football Focus' fourth-best 4-3 defensive tackle in their pass rush grade. He compiled five sacks, 11 quarterback hits and 31 quarterback hurries, according to PFF's game charters.
Galette was even better. He finished as Pro Football Focus' second-best 4-3 defense end in their pass rush grade. Only Cameron Wake had more combined pressures from the 4-3 defensive end position. Galette finished with 10 sacks, 13 quarterback hits and 45 quarterback pressures, according to PFF's game charters.
It seems likely that the Redskins will try to keep Galette on the edge, and the defensive end spots in the Redskins' scheme may not be suited for him.
Here's when things get interesting. When the Saints used a 3-4 base in 2013, Galette played outside linebacker and he wasn't the same dominating force. Despite playing 138 more snaps in 2013, he racked up four less pressures at outside linebacker, according to PFF. The PFF game charters also provided Galette with a pass rush grade over 100 percent better in 2014 than in 2013.
Will Barry choose to add Galette to the outside linebacker rotation or the defensive end rotation? A path to playing time will certainly be easier at outside linebacker. With Brian Orakpo gone, Trent Murphy and Preston Smith will compete for the right outside linebacker spot. Both players have undeniable talent, but they have one season of NFL experience combined, and Galette is likely the best option at the position right now.
Barry could also create a hybrid role for Galette in 2015. In this scenario, his defense would feature more defensive looks with four down defensive linemen so Galette could rush the edge with his hand in the dirt. Hatcher, Knighton and Paea all have experience playing in a 4-3 defensive base.
All four linemen would surprisingly fit into roles that suit their skill sets. Hatcher could play the left defensive end spot, Paea could play the three-technique defensive tackle, Knighton could play the one-technique defensive tackle and Galette would man the right defensive end position.
In the end, I expect Barry to mix and match formations and rotate his personnel to keep them fresh. We may not get a strong grip on where Galette will line up until we get going with training camp practices, but we know that he will play a lot in 2015. 
The Redskins have a front seven rotation that includes Galette, Hatcher, Knighton, Paea, Kerrigan, Smith and Murphy. That's a lot of talent off the edge and on the interior. If inside linebackers Perry Riley Jr. and Keenan Robinson could finally live up to their potential, we could be talking about one of the top defenses in the NFL in 2015.
For more on the Redskins and the rest of the NFC East, you can find Dan on Twitter @DanSchneierNFL
---
---