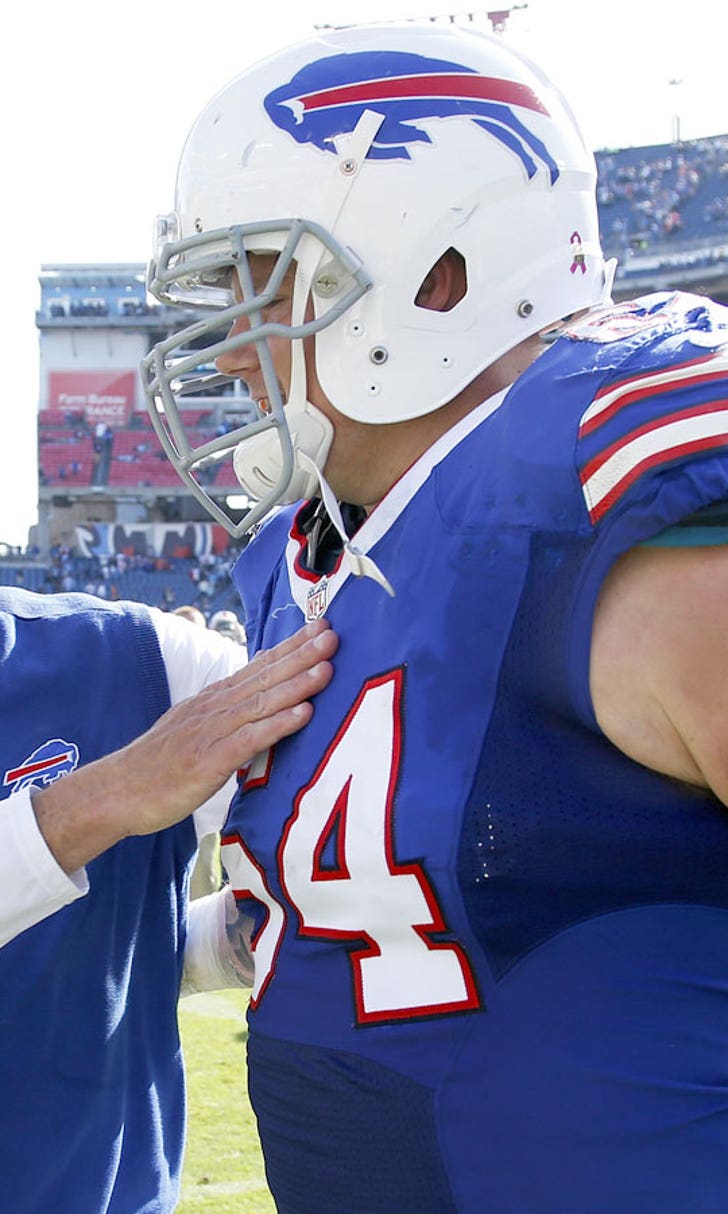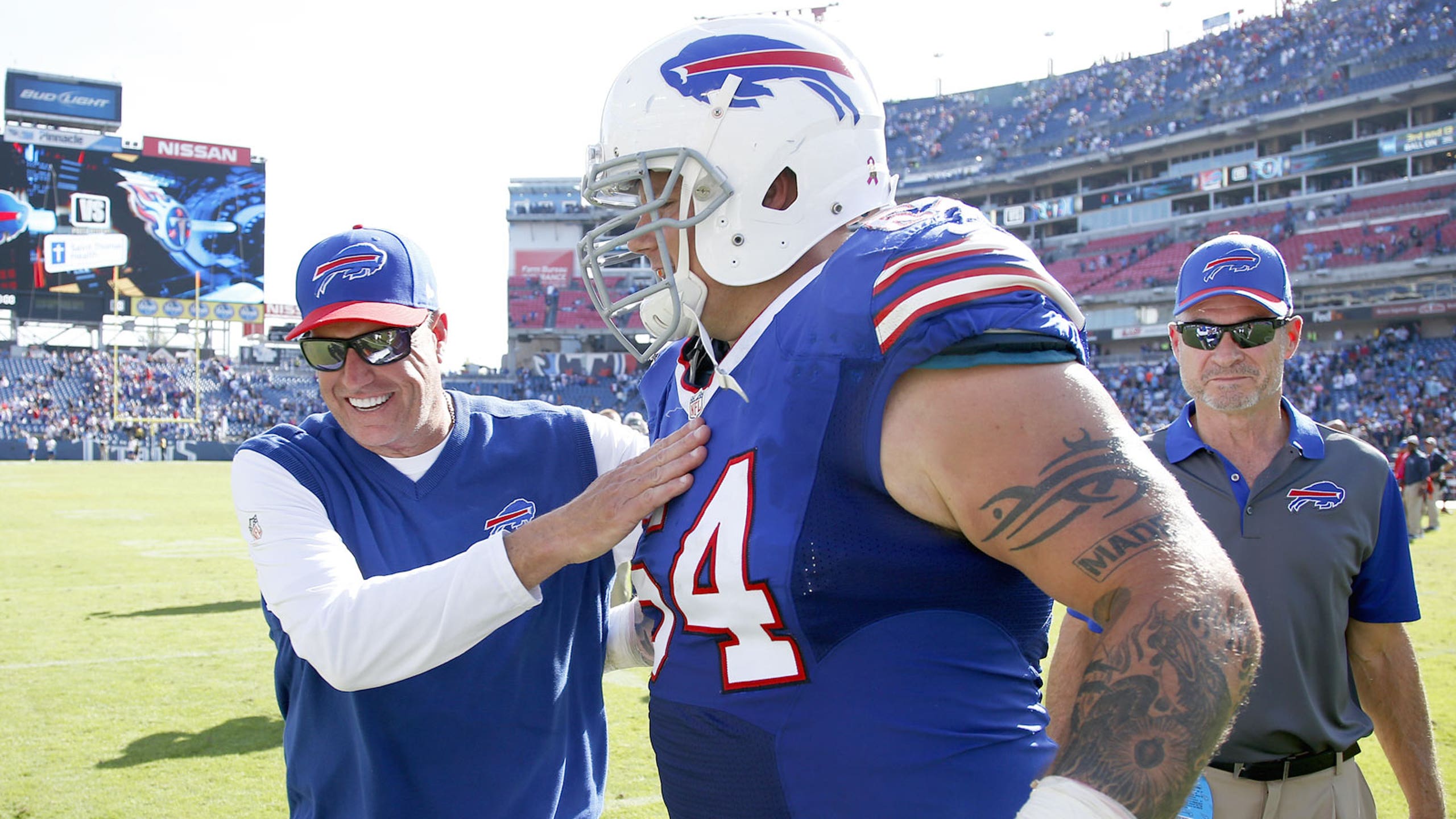 Bills rally from 10-point deficit, beat Titans 14-13
BY foxsports • October 11, 2015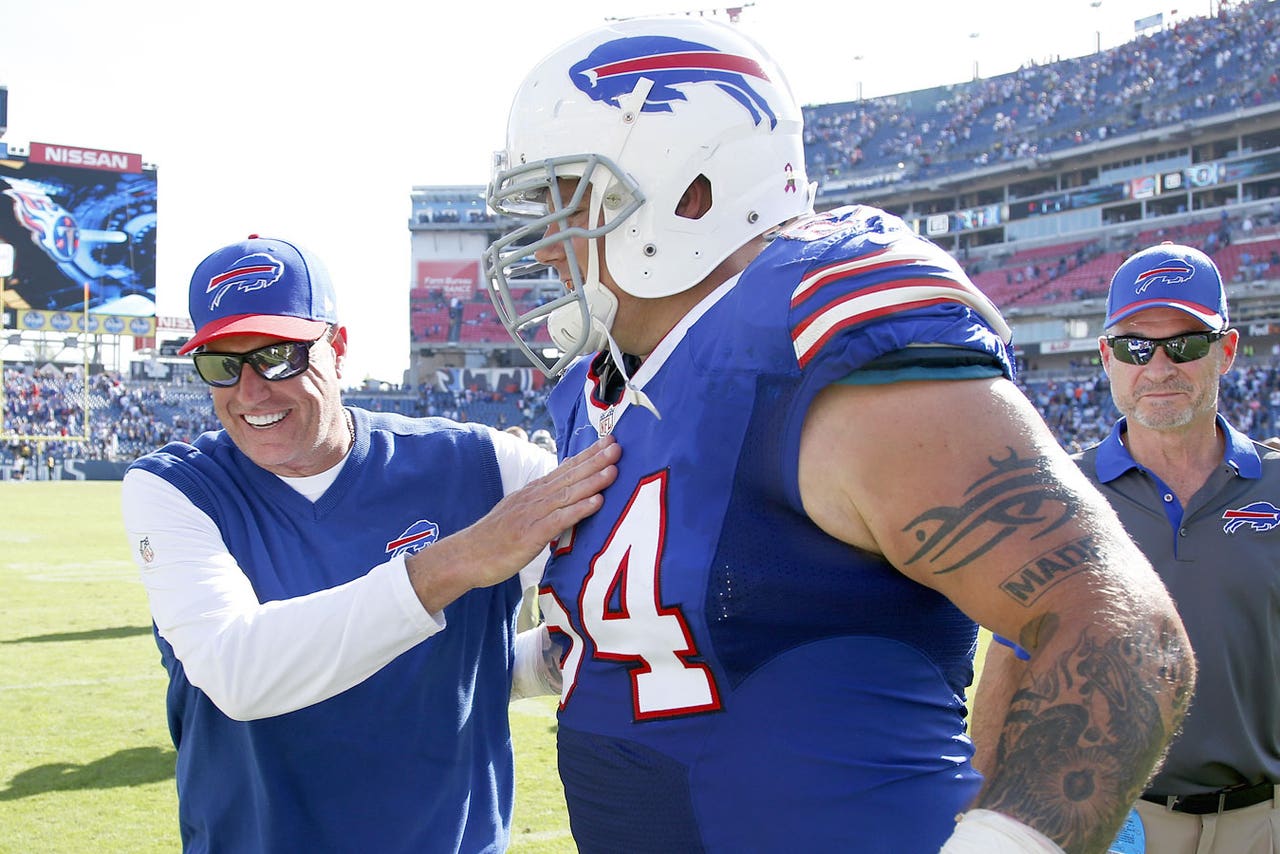 NASHVILLE, Tenn. (AP) With so many key Bills sidelined by injuries, Buffalo needed someone to provide some kind of offensive boost.
And quarterback Tyrod Taylor came through by doing a little bit of everything.
Even catching a pass.
Taylor threw a touchdown pass and ran for another in rallying the Buffalo Bills to a 14-13 win over the Tennessee Titans on Sunday.
''Quarterback's got the biggest heart,'' Bills coach Rex Ryan said of Taylor. ''Man, it was tough sledding, but he's got guts, he's got heart. He wasn't playing great, but at the end of the day he's the reason we won the game.''
Ryan said Taylor may not be a great quarterback yet, but his QB has the characteristics giving him a chance to be great. Ryan said Taylor's teammates rallied behind the quarterback who won a three-man competition for the job, and linebacker Preston Brown agreed.
''He's running for touchdowns, getting back up and throwing deep balls,'' Brown said. ''He played outstanding for us today. You want to go out and fight for a guy like that.''
Taylor ran for 76 yards as the Bills (3-2) snapped a five-game skid against Tennessee.
The quarterback started the comeback with a 26-yard run that was Buffalo's longest play to that point, then capped the drive running for a 22-yard TD late in the third quarter. Taylor also scrambled for 24 more on third-and-23 from the Bills 7 jumpstarting an 80-yard drive he capped with a 2-yard TD pass to Chris Hogan. Taylor caught a 4-yard pass from Hogan to set up that TD.
Stephon Gilmore intercepted Marcus Mariota's pass with 1:32 left to seal the win.
The Titans (1-3) blew a second straight double-digit lead at home, this by 10 points. They have lost two straight by a combined three points.
''We've got to get over that hump, we've got to win those games,'' Titans coach Ken Whisenhunt said. ''We're close, but we're not quite there.''
Tennessee outgained the Bills 279-209 and held the ball for more than 35 minutes. But the Titans settled for a pair of field goals by Ryan Succop and a 1-yard TD run by Antonio Andrews.
The Titans also had four sacks and recovered a fumble on a punt return to set up their touchdown.
The Bills played without wide receiver Sammy Watkins (calf) and running back LeSean McCoy (hamstring) for a second straight week with McCoy's replacement Karlos Williams also out recovering from a concussion.
The Bills lost another running back to injury in the second quarter when Cierre Wood was carted to the locker room with an injured knee and did not return.
Late in the third quarter, Taylor started running and brought the Bills back. He became only the second quarterback since 1966 and only the fifth ever to throw for at least 100 yards, run for at least 70 and catch a pass.
''We found a way to win, so struggle or not, we found a way to win with the guys that we knew we were going to play with,'' Taylor said.
Buffalo nearly had a great start to the game when Bishop Sankey fumbled the kickoff in the end zone, and the Titans recovered at the 2.
But the Bills, who lead the NFL in penalties, had to kick again with Marcus Easley offside on Billy Cundiff's kick. After that, the Titans dominated, outgaining Buffalo 115-7 and forcing the Bills to go three-and-out twice.
Tennessee's TD came after Titans rookie Jalston Fowler stripped Denarius Moore, who was signed Wednesday by Buffalo, of the ball at the end of a punt return. The Titans won a replay challenge and got the ball at the Bills 39.
Notes: Randall Cunningham was the most recent quarterback with at least 100 yards passing, 70 yards rushing and a reception in a single game for Philadelphia on Nov. 15, 1987, against the Giants. ... Mario Williams' sack of Mariota in the second quarter gave him 40 with the Bills in 53 games, making him the second-fastest to 40 sacks in Buffalo. Only Bruce Smith was faster with 40 sacks in 48 games. ... Bills RB Cierre Wood hurt a knee in the second quarter, was carted to the locker room and did not return. Ryan did not have an update on Wood. ... The Titans shut out an opponent in the first half for the first time since Carolina on Nov. 13, 2011, and for the first time at home since Oct. 30, 2011, against Indianapolis.
---
Online:
AP NFL websites: http://www.pro32.ap.org and http://www.twitter.com/AP-NFL
---
Follow Teresa M. Walker at www.twitter.com/teresamwalker
---
---