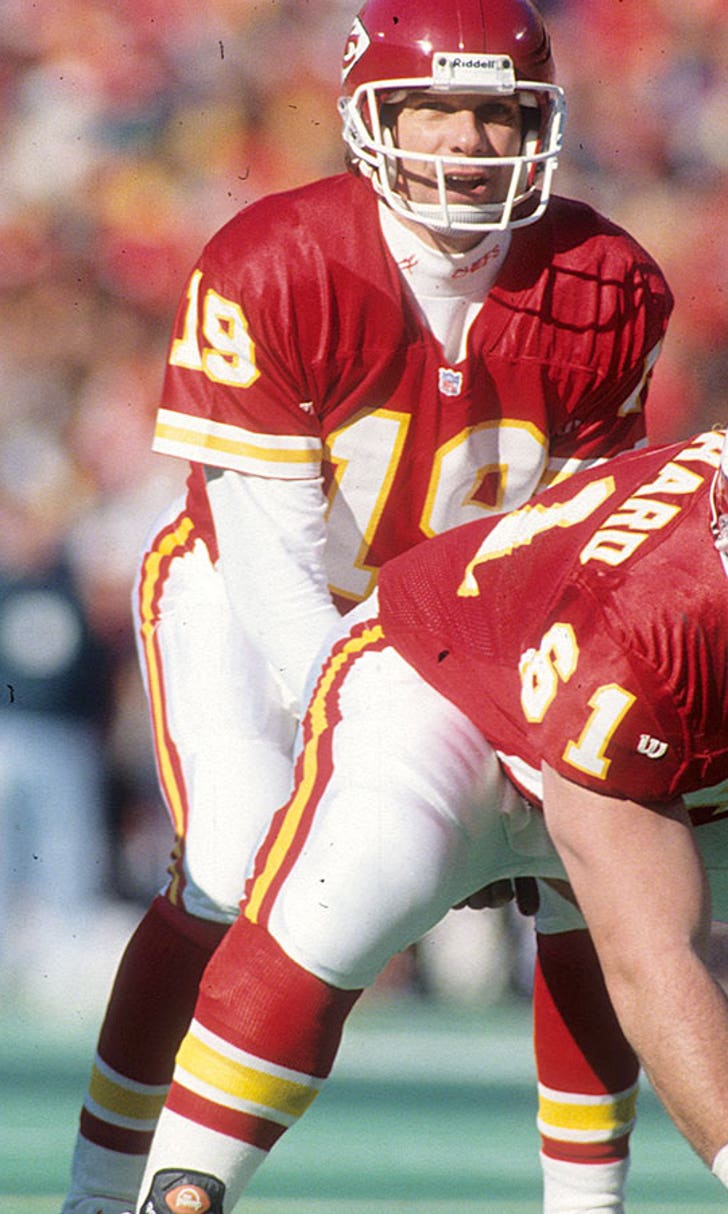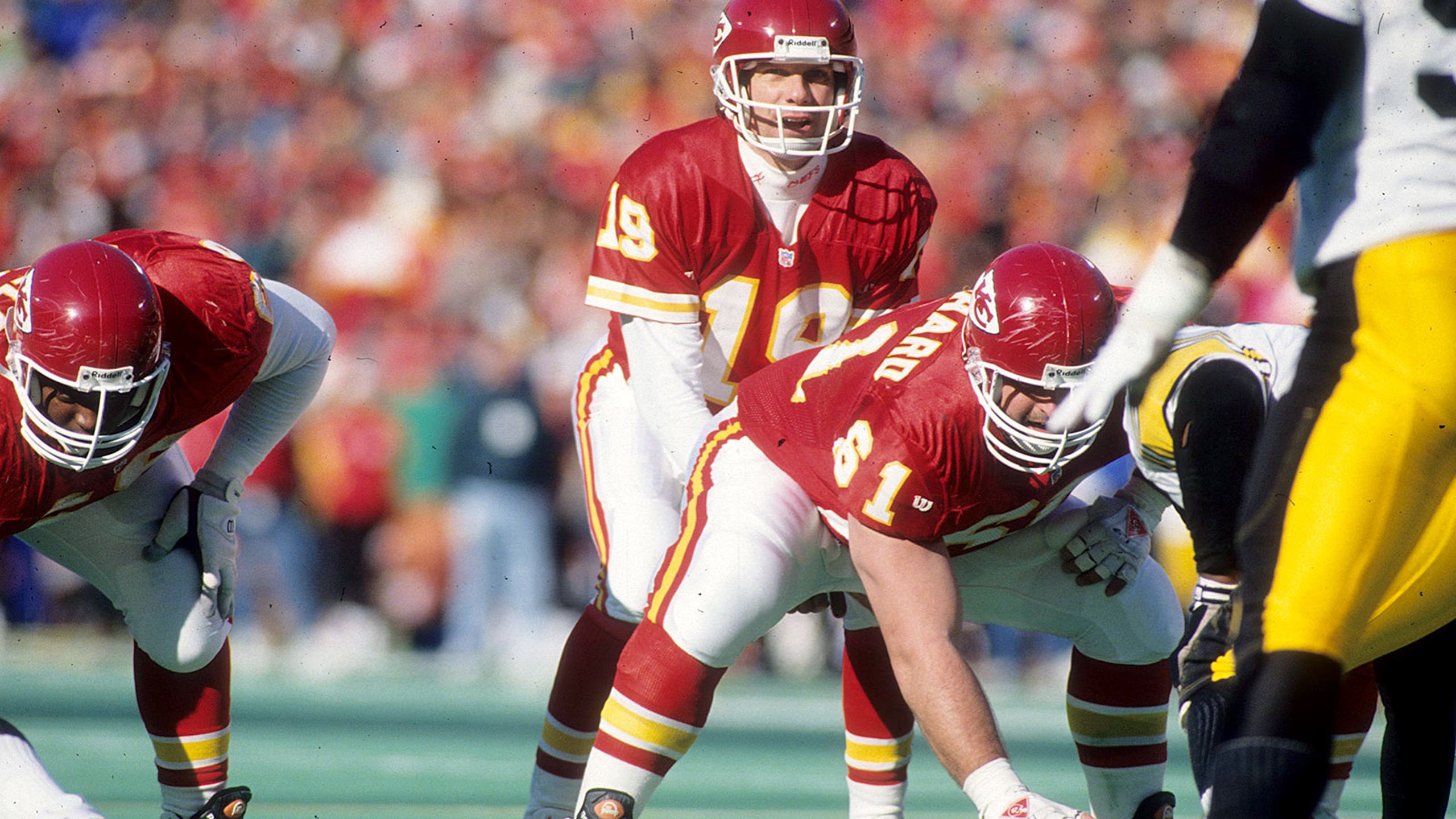 Alex Smith becomes first Chiefs quarterback to win playoff game since Joe Montana
BY James Parziale • January 9, 2016
In an ironic twist of history, Alex Smith just became the first Kansas City Chiefs quarterback to win a playoff game since . . . Joe Montana! That happened when the Chiefs pummeled the Texans on Saturday 30-0.
The Chiefs hadn't won a playoff game since Jan. 16, 1994 when Montana led the them to 21 fourth-quarter points to beat another Houston franchise -- the Houston Oilers -- 28-20. 
The eight-game playoff losing streak was tied for worst in NFL history with the Detroit Lions.
The last two Chiefs quarterbacks to win playoff games have now been traded to Kansas City from San Francisco.
Montana, who won four Super Bowls with the 49ers, was traded after the 1992 season because the 49ers were making the switch to Steve Young.
Smith, the No. 1 overall pick in 2005, was dealt after the 2012 season when Colin Kaepernick took over and led the 49ers to the Super Bowl.
---
---