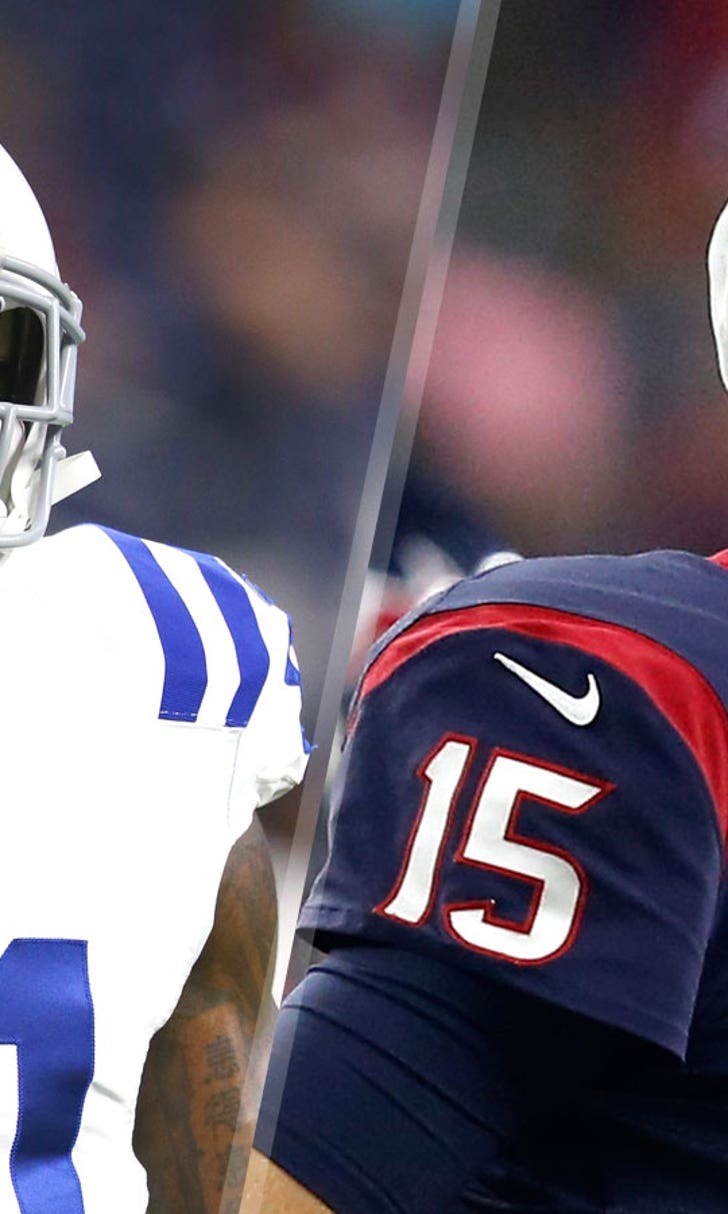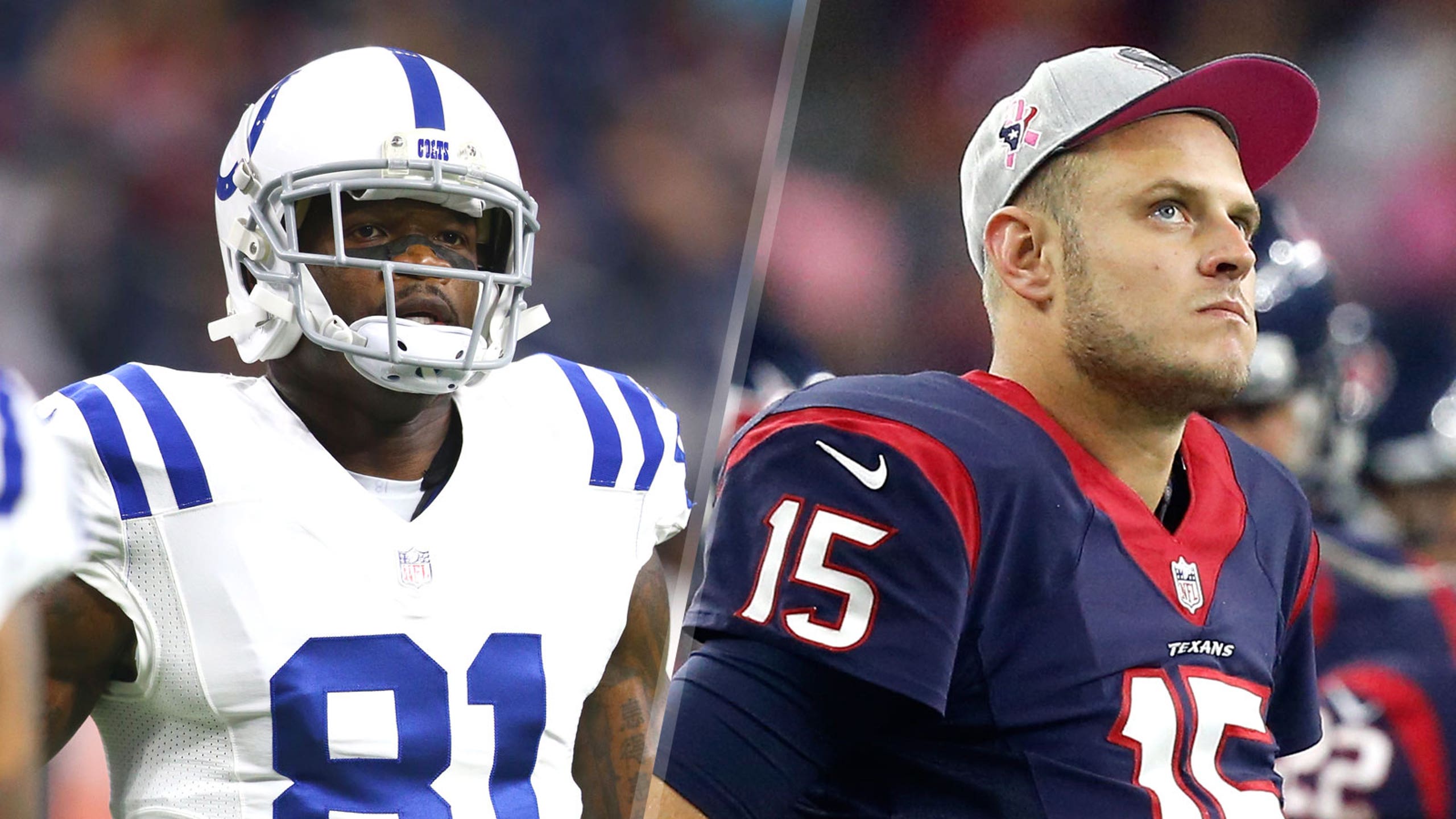 AFC South Stock Market: Week 6
BY foxsports • October 13, 2015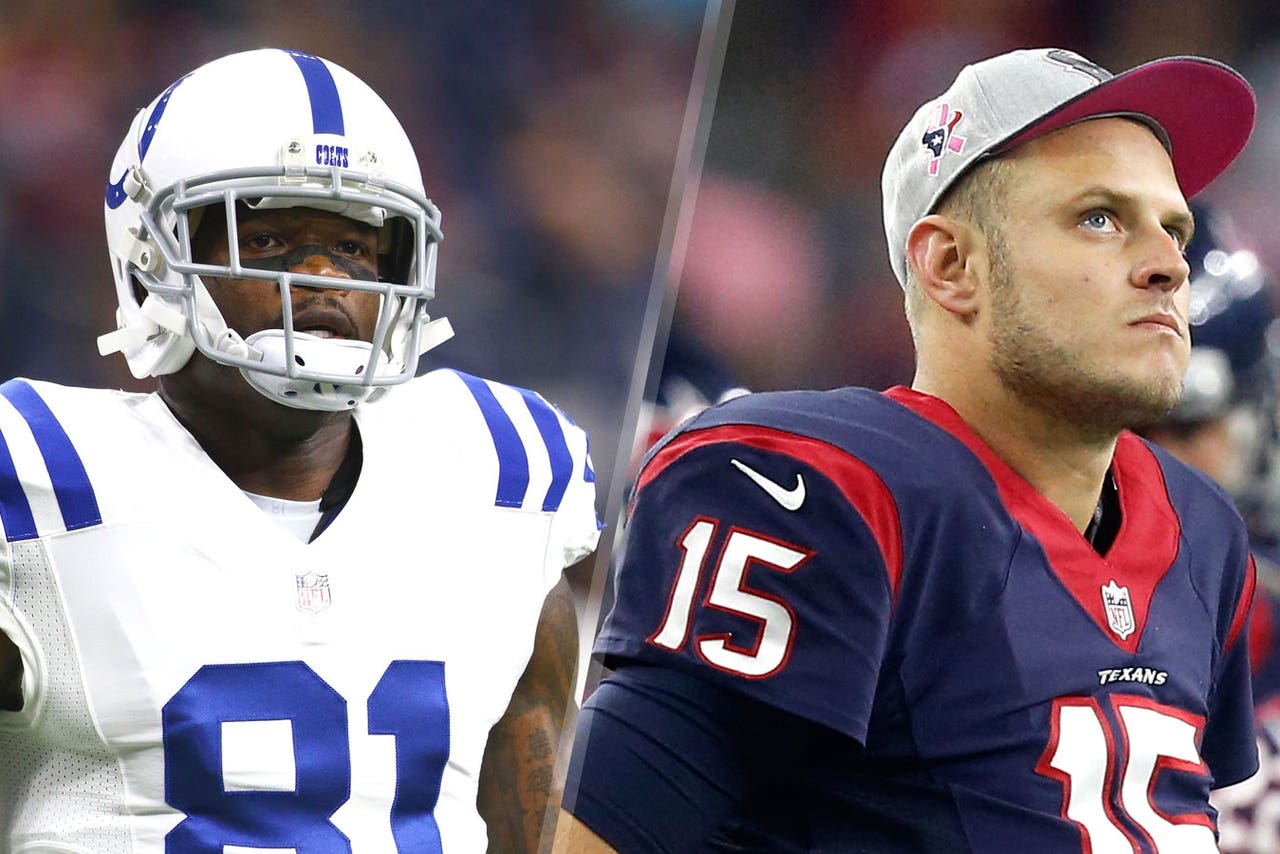 The NFL regular season is more volatile on a week-to-week basis than the stock market. A team that lost by several touchdowns one week can follow up with a blowout victory the next. Players who are responsible for the blame one week could be responsible for a game-winning play the next.
With Week 5 in the books, let's take a look at three AFC South players who saw their stock rise, and three who saw it fall as we look ahead to Week 6.
THREE UP
Andre Johnson, wide receiver, Indianapolis Colts
Johnson, who had a quiet start to the season for the Colts, served notice against his former team -- he's still plenty productive. The veteran wideout caught two touchdown passes as part of a six-catch, 77-yard performance to help lead the Colts to a 27-20 win in his first game back in Houston since his release. 
Blake Bortles, quarterback, Jacksonville Jaguars
Bortles threw for 303 yards and a career-high four touchdown passes in Jacksonville's 38-31 loss to Tampa Bay. His passer rating of 125.4 was also a career best. Even more impressive is the fact that he did it while fighting through a sprained shoulder. Bortles continues to make strides in his second season.
DeAndre Hopkins, wide receiver, Houston Texans
The Texans may be struggling, but Hopkins most certainly is not. The third year veteran had another huge game, pulling down 11 receptions for 169 yards in the loss to the Colts. His 578 yards receiving through five games leads the NFL. Hopkins is also second in the league with 42 receptions.
THREE DOWN
Ryan Mallett, quarterback, Houston Texans
Mallett was pulled in favor of Brian Hoyer once again after exiting the loss to the Colts with an injury, but it was his actions afterward that drew the most attention. Cameras caught the quarterback sulking on the sideline throughout the game as Hoyer led the offense. Mallett also ran to the locker room with time still on the clock in the second quarter, though he said afterward, he simply thought the half was over. All in all, not a good look.
Corey Grant, running back, Jacksonville Jaguars
The rookie's third-quarter fumble was recovered by Buccaneers defensive end Jacquies Smith and returned three yards for a touchdown. The costly mistake gave the Buccaneers the lead for good, helping send the Jaguars to a third consecutive defeat.
Bishop Sankey, running back, Tennessee Titans
Sankey ran for just 20 yards on seven carries in Tennessee's loss to the Bills. He also muffed two kickoffs, and while he was fortunate niether ended up resulting in a turnover, head coach Ken Whisenhunt elected to have Dexter McCluster handle kickoffs instead late in the game. Not the best week for the second-year running back.
---
---