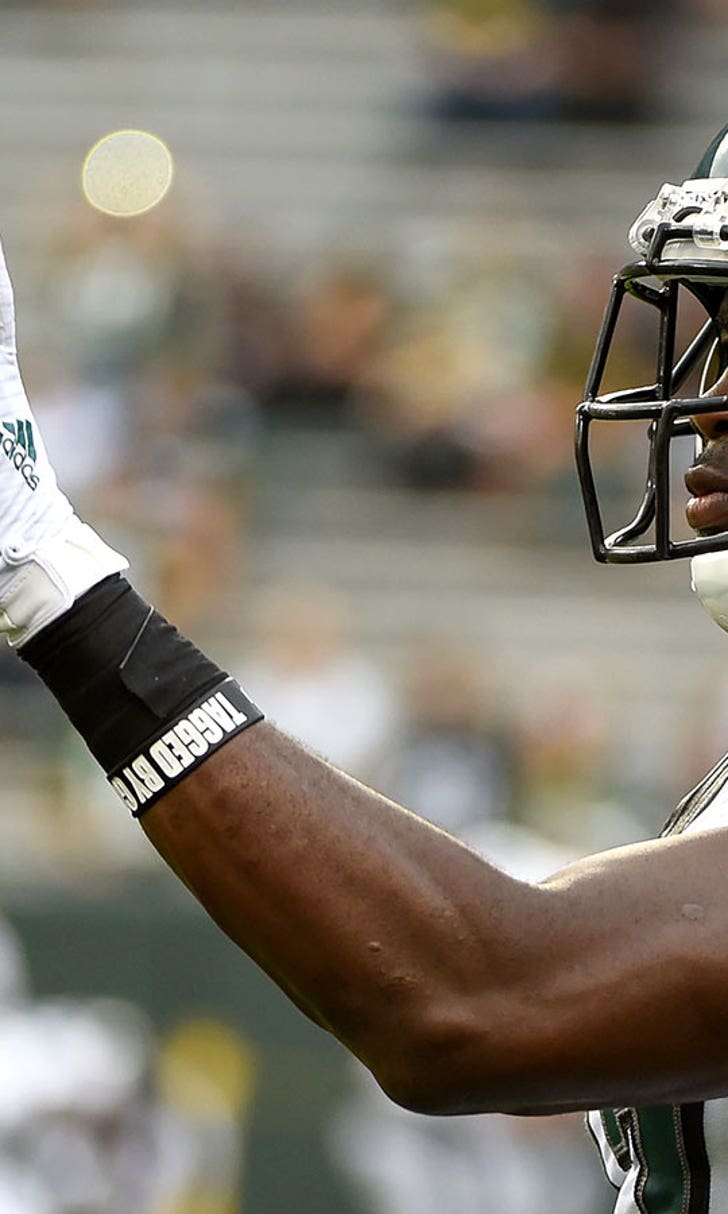 5 positions the Eagles must address this offseason
BY foxsports • January 7, 2016
With the Philadelphia Eagles' decision to part ways with head coach/roster orchestrator Chip Kelly, they committed to a 2016 plan for change. With a likely new system, new guys can be expected to be added to better fit the team. This season's version of the Eagles was a collective disaster. And if Philadelphia doesn't want a repeat season in 2016, they must first address these positional needs.
Unfortunately for the Philadelphia Eagles, Walter Thurmond sounds like he's on his way out. And that spells trouble for the Eagles. Thurmond was a critical part of the Eagles' secondary, which wasn't particularly strong to begin with. If the Eagles can find the space to give Thurmond want he wants, they should go for it. But if they have to watch him walk away, they must address the positional need immediately. Thurmond caught three interceptions, forced two fumbles and made 52 tackles. How can you replace that production?
Philadelphia's need for a cornerback depends on two things: 1) Will they re-sign Nolan Carroll and, 2) How much do they trust Eric Rowe? Carroll is set to become a free agent this offseason, and he looked pretty solid early on in the season until he broke his leg at the end of November. In his rookie year, Rowe showed spurts of promise, but didn't completely prove he can be a shutdown corner in the NFL, which is something Philadelphia desperately needs. That was what they had planned on getting when they signed Byron Maxwell to a five-year, $63 million deal last year, but he wasn't as stone cold as advertised in his first year as an Eagle. Even if the team does bring back Carroll, the secondary needs to be addressed, even if it's just adding another depth player that has a high ceiling.
When Andrew Gardner went down with a foot injury after Week 3, the guard position became tremendously weaker in his absence. Gardner isn't an all-pro guard, but he handily beat out Matt Torbin at camp, and Tobin and Allen Barbre were shoved in as the starters at the guard position. Tobin and Barbre can't be guards on a successful offensive line. As a whole, the offensive line did okay, allowing just 37 sacks on the year, which is pretty great for a relatively mobile passer in the pocket in Sam Bradford. A quick, fleet-footed guard would be perfect for the Eagles this offseason.
The loss of Jeremy Maclin made the wide receiver corps practically non-existent. Outside of Jordan Matthews, no wide receiver was a consistent factor in the offense. Josh Huff caught 27 balls. Nelson Agholor had 23. Riley Cooper snagged just 21 passes on the year. And these guys weren't out for an extended amount of time, they were just completely ineffective. Agholor has potential, but Cooper is set to become a free agent this offseason. But even if Agholor doubles his production off of his rookie year, the Eagles have to do something about this unit. Why not place a bid on a guy like Leonard Hankerson, who showed bursts of ability with the Atlanta Falcons? Or why not a speedster like Darrius Heyward-Bey? They just have to get someone who can be reliable in the passing game.
Fletcher Cox had a pretty solid year, recording a career-high 9.5 sacks, which were the 17th-most in the NFL. But Vinny Curry had an off year, recording just 3.5 sacks after recording 9 the year prior. Curry is built for a 4-3 defense, and he's set to become a free agent this offseason. The Eagles have already reportedly offered Curry a deal, but it would be more wise for him to sign with a team committed to the 4-3 defense. And if the new head coach of the Eagles plans on utilizing a 3-4 defense, why not go out and get someone better suited for a defensive end? Someone who can provide a combo of speed and power on the Eagles' pass rush.
*All salary cap information comes from OverTheCap.com
Tommy Chalk writes about the NFL and NHL for FOX Sports. You can find him on Twitter @Tommy_Chalk.
---
---