Brian Hoyer
Brian Hoyer
49ers offense going through learning curve
Updated
Mar. 4, 2020 9:50 p.m. ET

SANTA CLARA, Calif. (AP) A couple of passes bounced off receivers' hands into defenders for interceptions. Even more were dropped. Then there were the throws that didn't get made because the quarterback got sacked.
The installation of new coach Kyle Shanahan's complex offense for the San Francisco 49ers remains a work in progress with just one week left in the offseason program.
''It's part of the process. Growing pains isn't a bad term,'' offensive line coach John Benton said Thursday. ''Obviously it's not acceptable. As far as anything, we have to learn how to practice. I thought we had a real good day the other day. If you start doing that see-saw effect, you'll be in trouble all year.''
With a new system, new coaching staff and new players at many key positions on offense starting with quarterback Brian Hoyer, the 49ers are trying to do the best they can to get up to speed on offense after a rough 2016 season.
The players are trying to learn an offense that is wordier and much more complex than the one run by coach Chip Kelly last year. The coaches are trying to learn the strengths and weaknesses of the players and the team is working on finding the rhythm necessary in an offense that relies heavily on precision from all 11 players.
''For us, we're in the beginning stages of building the foundation for this offense,'' Hoyer said. ''We've got to start from the bottom, learn all the concepts. Having played for Kyle before things were very week-to-week on who we were playing but you've got to know the base offense before you can get there. I think that's where we're at right now, trying to get timing down with everybody, throwing to different receivers, different plays, just kind of learning that base offense.''
One aspect that is easing the transition is a number of key acquisitions with ties to Shanahan, including Hoyer, receiver Pierre Garcon and running back Tim Hightower.
Hoyer made 13 starts for Cleveland in 2014 when Shanahan was offensive coordinator. Hoyer won seven of those starts and threw for a career-high 3,326 yards that season.
''It accelerates the curve for everybody because he has the familiarity with how Kyle thinks, he knows the offense,'' quarterbacks coach Rich Scangarello said. ''We have a limited time with the guys so he's able to get out with the guys and work with them.''
Shanahan is an accomplished coach, having won the AP award as the top assistant in the NFL last season when he helped the Atlanta Falcons post a league-high 33.8 points per game in the regular season and return to the Super Bowl for the second time in franchise history.
His offense is based heavily on the outside zone run, which fuels the running game and also leads to the successful play action and bootlegs that are a major part of the running game.
Teaching that takes time as it requires all 11 offensive players working in concert, with the running back setting up blocks before hitting the open hole and receivers and tight ends playing a key part in the outside blocking.
''That's definitely not going to happen in one offseason to be great, where you totally own it,'' running backs coach Bobby Turner said. ''We're doing our best and our players are working hard. The bottom line is you make a commitment and you believe in it.''
NOTES: The 49ers also official announced the signing of LB Elvis Dumervil three days after GM John Lynch announced an agreement to a deal. ... OL Evan Goodman was waived to make room on the roster.
---
More AP NFL: http://pro32.ap.org and https://twitter.com/AP-NFL
---
---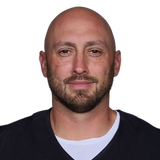 Get more from Brian Hoyer
Follow your favorites to get information about games, news and more
---