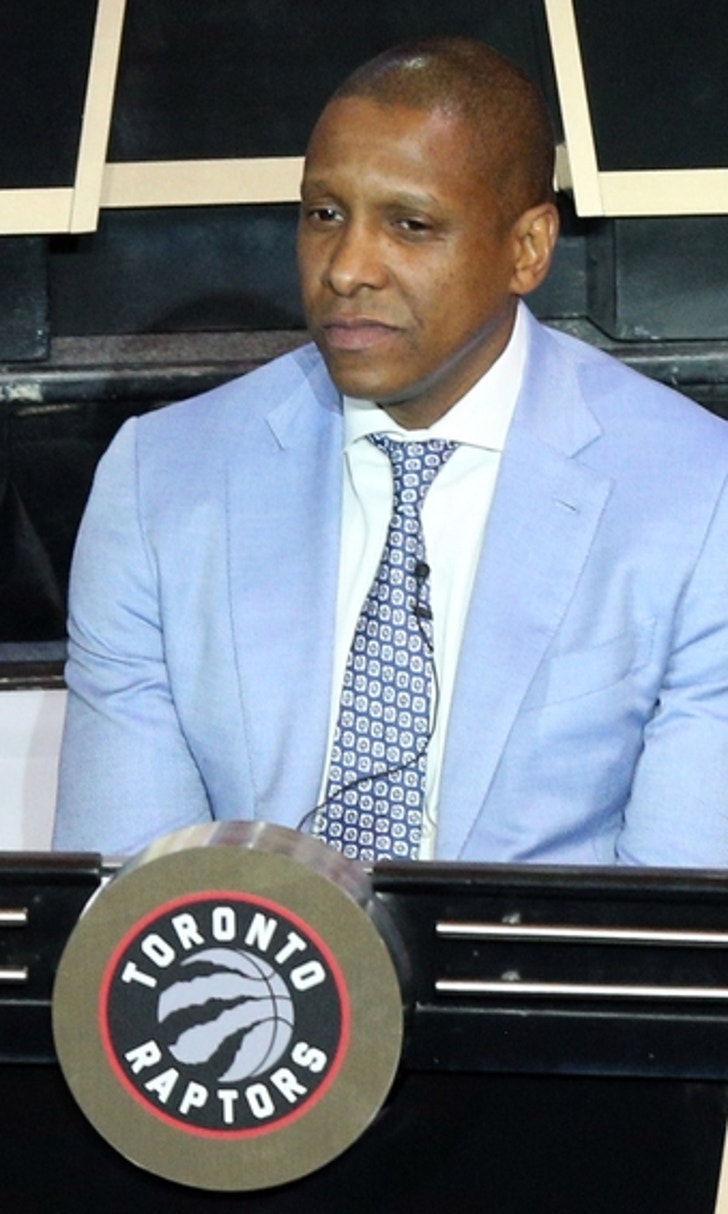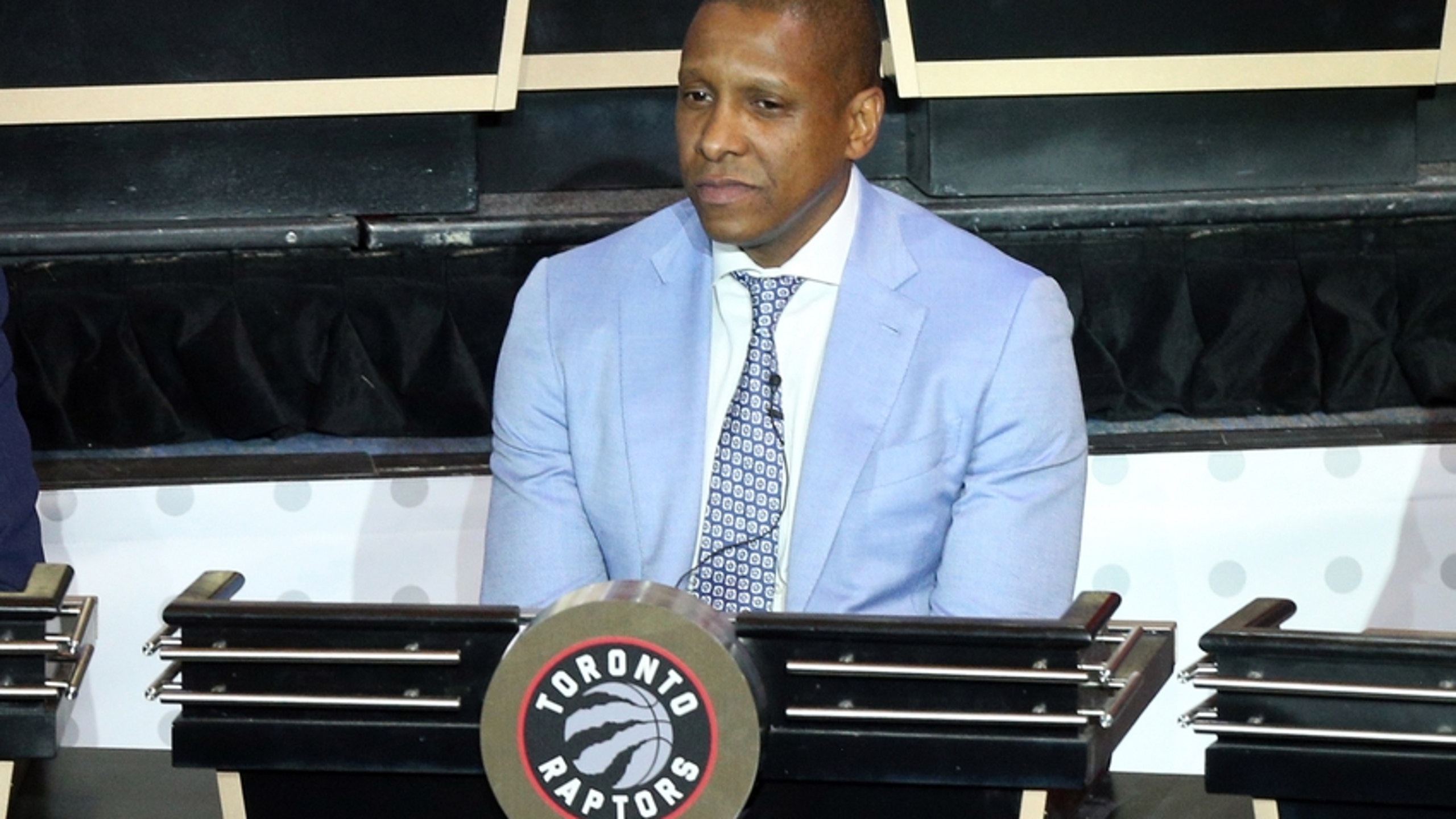 Toronto Raptors: The Recurring Upgrade Question
BY Fansided and Jordan Treske/FanSided via Hoops Habit • December 15, 2016
The Toronto Raptors are as solid a team as there is in the league, but the possibility of an upgrade, specifically at the power forward spot, still remains.
Judging by their play this year, the Toronto Raptors have continued to reinforce their place near the top of the Eastern Conference.
At 18-7, the Raptors have built on their watershed season last year, led by their two All-Star level players in Kyle Lowry and DeMar DeRozan.  With those two at the forefront, the Raptors' offense has never been more well-rounded.
They're one of the best shooting teams in terms of effective field goal percentage, they make it to the free-throw line almost as much as any other team and most importantly, they're one of the best in limiting turnovers.
That's all a recipe for success offensively and combines to make the Raptors the best offense in the league, just above the almighty Golden State Warriors at this point.
So far, their offense has more than made up for how they're performing defensively, as they're lagging behind compared to where they stood last season, falling from 11th in defensive efficiency to 19th this year.
That certainly puts a blemish on their season so far and improvements will have to be made on that end as the season drags on.  But right now, with their blistering offense leading the way, the Raptors are a team without many question marks.
More from Hoops Habit
However, with the trade season unofficially opening, one underlying question will now loom large once again for the Raptors.  Going on the past couple of seasons, the one position that's been ever changing for the Raptors has been their power forward spot.
General manager-now-president of basketball operations Masai Ujiri has opted for one-year rentals such as Luis Scola and cutting loose  long-time players such as Amir Johnson.  The one constant to it all has been Patrick Patterson.
Despite his occasional inconsistency as a shooter, Patterson has really come into his own as a role player since coming to Toronto as part of the Rudy Gay trade.
Although Patterson gets the lion's share of minutes and often closes out games, head coach Dwane Casey has kept him coming off the bench to keep continuity within the reserve unit.
This year has been no different, but the Raptors have been without their projected starter in Jared Sullinger for all of the season due to a foot injury.
In Sullinger's place has been Pascal Siakam, a late first-round rookie who brings an abundant amount of energy while being very raw in his skill set at the same time.
The arrangement clearly hasn't had a effect on the Raptors' play so far in a negative sense and likely will continue this way, barring injury (knock on wood).
But for where the Raptors are in the East and where they are in their "window," the talk of an upgrade at power forward remains a sticking point for good reason.
For as defined as they are, the Raptors have plenty of worthy assets in draft picks and players that can develop into role players or more if everything breaks right.
It also helps with their collective low cost, which then helps ease their books with bigger contracts being locked in for their starters and top bench guys.
But looking to bolster their power forward spot almost means you're parting with either a pick or a player.  Inquiring about a solid starter or a player in the midst of a career year who happens to be on an expiring deal, the price only gets higher.
Not to mention how the trade market for forwards fleshes out as time goes on, the risk only adds up for the Raptors if they were to go down this route.  The biggest factor in what could determine which road they take could very well be the status of Sullinger.
Considering the severity of his injury, his injury history and the past concerns over his playing shape, it's hard to make what Sullinger could be once he returns.
Additionally, how the team handles his return to the court (i.e., minutes restrictions, limits on back-to-backs) will be something to keep an eye on as well.
There's hardly anything getting in the way of the Raptors' success for the time being.  They remain as potent as they've been and Lowry and DeRozan haven't showed signs of slowing down either.
If all goes right, they could follow in their footsteps from last year.  We're far from reaching that point, but the question whether they want to maximize on that opportunity will only continue to linger.
---
---