Derrick Favors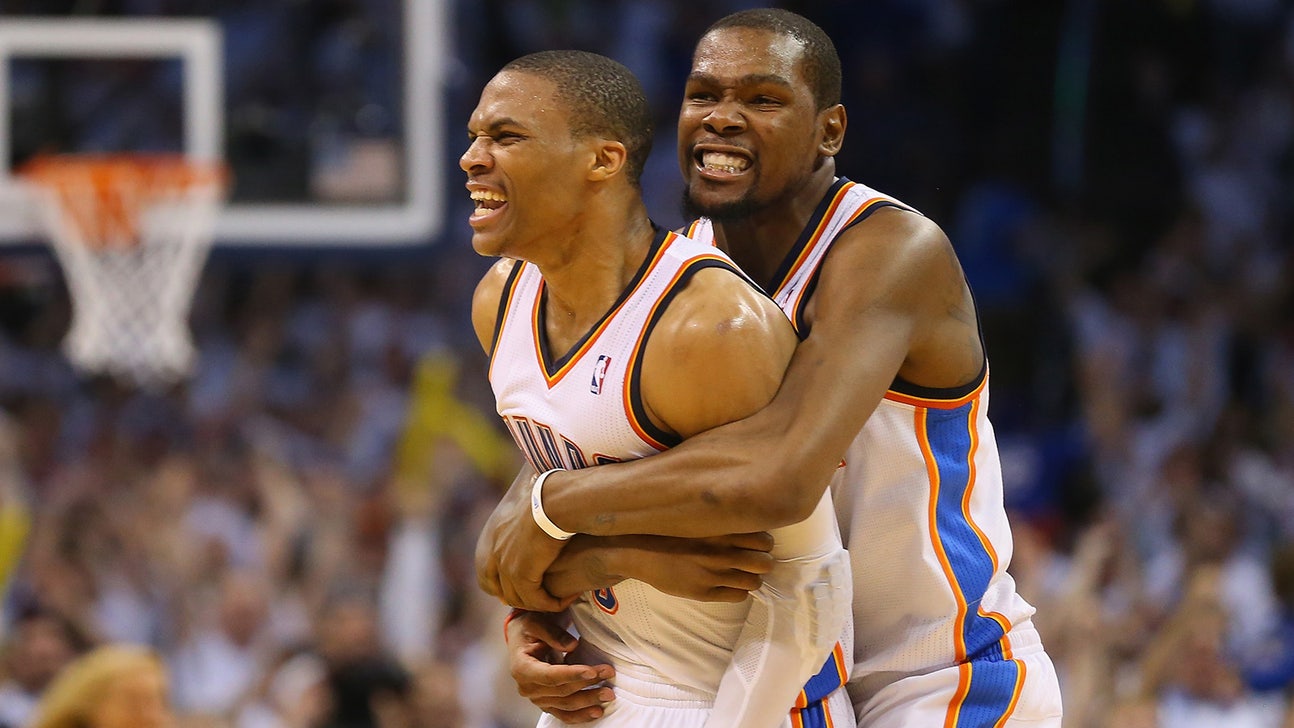 Derrick Favors
Thunder-Jazz Preview
Updated
Mar. 4, 2020 7:43 p.m. ET

When he returned from a hamstring injury against the Utah Jazz last month, Kevin Durant had a comfortable landing spot at a venue where he's excelled.
Now he's headed back to Salt Lake City playing as well as anyone east of Oakland.
The six-time All-Star looks to continue his strong stretch and help the Oklahoma City Thunder to a fourth consecutive victory Friday night against the Jazz.
Oklahoma City split six games without Durant before he returned to score 27 points on 10-of-13 shooting in a 111-89 rout that ended a three-game slide at Utah.
The star forward missed both meetings in Salt Lake City last season, but has averaged 39.0 points while going 43 for 47 from the foul line in his last three.
Durant hopes to continue that trend after he had 25 points, 12 boards and 10 assists for his seventh career triple-double in Thursday's 107-94 home win over Atlanta.
"I just try to play the game and make it simple for myself," he said.
Other than Golden State's Stephen Curry, Durant has been perhaps the league's most efficient scorer over the past two weeks. He's shooting 56.3 percent from the field, 46.7 from 3-point range and 88.4 from the stripe in his last seven games.
"He steps over half court and he's in range," Jazz coach Quin Snyder said last month.
Russell Westbrook had 23 points, 10 assists and six rebounds against the Hawks, while Serge Ibaka added 23 points and 10 boards. The Thunder have shot a combined 52.4 percent and 22 of 43 (51.2 percent) from 3-point range in their last two games after shooting 41.5 percent and 29.8 from beyond the arc in the previous three.
Oklahoma City has also shown improvement defensively, giving up 94.4 points per game in its last eight after surrendering 105.2 over the first 14.
Now the Thunder (14-8) will try to contain a Utah team that has averaged 111.3 points over its last three games. Gordon Hayward finished with 24 points and Derrick Favors added 20 in Wednesday's 106-85 home win over New York.
Hayward had 19 points in the first matchup with Oklahoma City, which held the Jazz to 38.4 percent shooting and 5 of 19 from 3-point range. Hayward has averaged 23.1 points while hitting 22 of 41 (53.7 percent) from 3 in his last seven games.
The small forward has scored 21.8 per game in his last four against the Thunder, though he's made just 3 of 18 from beyond the arc in those contests.
After allowing an average of 110.5 points on 47.8 percent shooting in their previous four games, the Jazz (10-10) held the Knicks to a 39.7 field-goal percentage. New York's 35 points were the second-fewest Utah has allowed in the first half this season.
Utah is missing its top rim protector with Rudy Gobert out due to a sprained MCL.
Snyder knows building on Wednesday's victory isn't going to be easy with a home-and-home against Oklahoma City before a visit to San Antonio on Monday.
"As long as we're tracking in the right direction, I'm going to try not to be fixated on our record," said Snyder, whose club hasn't won more than two in a row.
Westbrook has averaged 27.3 points and 9.0 assists in his last three games against Utah, which has dropped 14 of the past 19 in this series.
---
---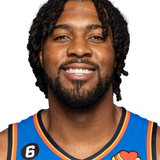 Get more from Derrick Favors
Follow your favorites to get information about games, news and more
---