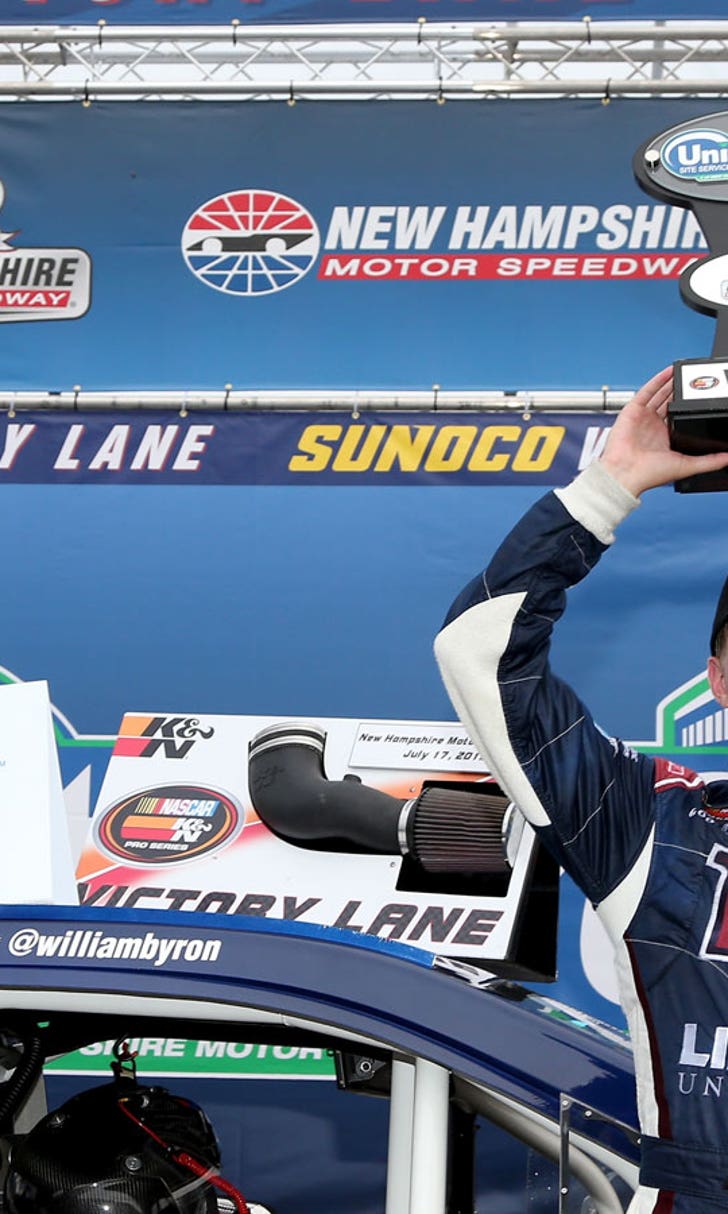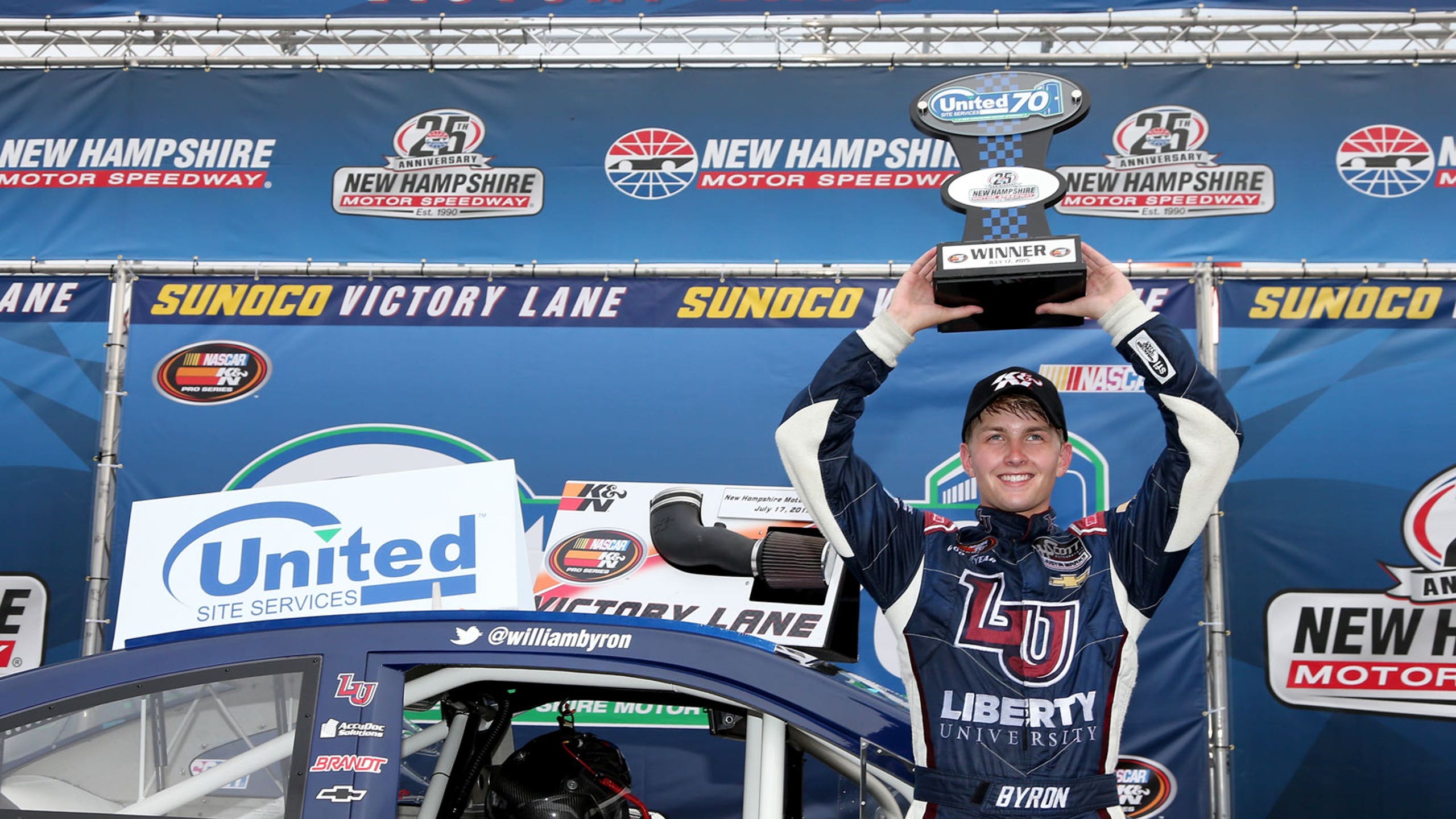 Young NASCAR drivers balance potential racing careers with reality of education
BY foxsports • October 12, 2015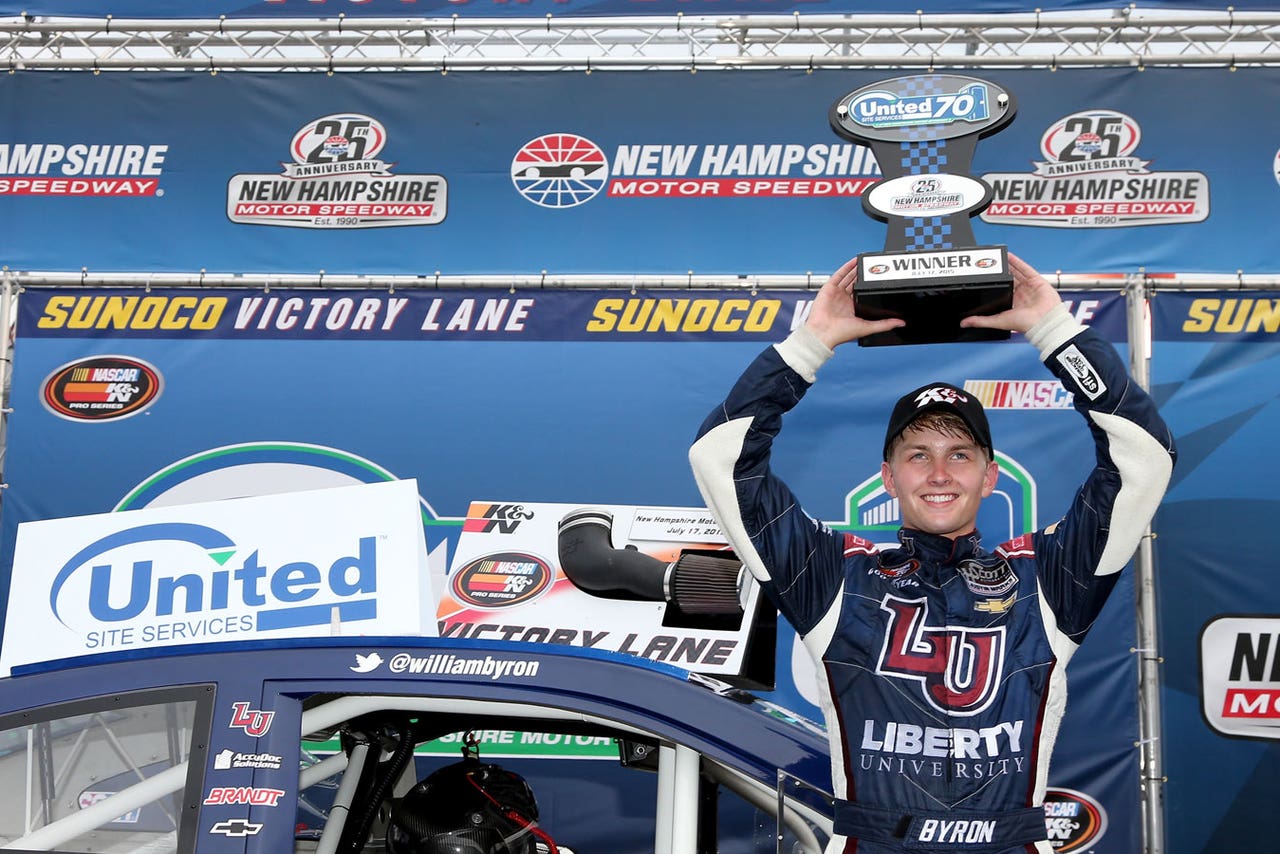 When William Byron sat in his classroom at Charlotte Country Day last Monday he heard everyone buzzing about the big wins for the school's sports teams. Sitting in the back of the room, the high school senior couldn't help but think about his big weekend.
While his classmates were busy competing against other schools, Byron was racing around Dover International Speedway, putting the finishing touches on his championship season in the NASCAR K&N Pro Series East. But when he got to class Monday morning, few of his fellow classmates knew what he had accomplished.
"I walk in on Monday morning and not a lot of people know about the championship," Byron told FOXSports.com. "They know more about how the tennis team won or the football team won, and I'm sitting back there thinking, 'I had a pretty big race.' That's something that kind of goes by the wayside, but I don't mind it, because it keeps me humble."
Byron's case is not rare anymore in the NASCAR development series. As drivers enter the sport at younger and younger ages, they are often forced to balance their hopes and dreams of becoming a professional race car driver with the realities of getting a solid education, just in case.
The 17-year-old Charlotte, North Carolina native is still a full-time student in high school and also takes college classes online with the help of sponsor Liberty University.
"It's really tough, but I think over time I've become more accustomed to it," said Byron. "Especially with Liberty University being my sponsor and taking online classes, they've helped me structure my schooling where I can base it around my racing schedule. That's been a big advantage and I think it's working out pretty well.
"I'm not able to be in the shop as much as I'd like, just because of how my school schedule is, but I feel like I'm very balanced in the way I approach races," he said. "I can watch videos and my schooling actually helps me become a little bit smarter and helps me think on my feet when I'm at the racetrack."
Byron is certainly not alone. Fellow NASCAR Next member and Camping World Truck Series regular John Hunter Nemechek is also balancing his racing and school life, all with an eye to the future.
Nemechek, son of NASCAR veteran Joe Nemechek, already has one NCWTS victory under his belt, and in 2014 scored victories in the prestigious All American 400 and Snowball Derby late model races.
At just 18 years of age, Nemechek worked closely with his private high school in Davidson, North Carolina to complete his education while pursuing his dreams of big time auto racing. The school developed a program in which Nemechek worked one-on-one with two teachers for four hours a day, which also allowed him to have Fridays off to travel and compete in races around the country.
This let Nemechek work at his own pace, all while completing his graduation requirements. In order to set the program up, Nemechek had to have multiple people within the NASCAR industry send letters to the school explaining his potential in the sport.
Now racing full-time in the NCWTS, Nemechek is continuing his education, taking two mechanical engineering classes at Central Piedmont Community College in Charlotte.
"You have to have a backup plan," Nemechek said.
While most high school age kids are concerned with girls, gossip and whatever it is high school kids are into these days, these future NASCAR stars are putting their nose to the grindstone, having success on the racetrack, and making sure education remains a high priority. 
---
---