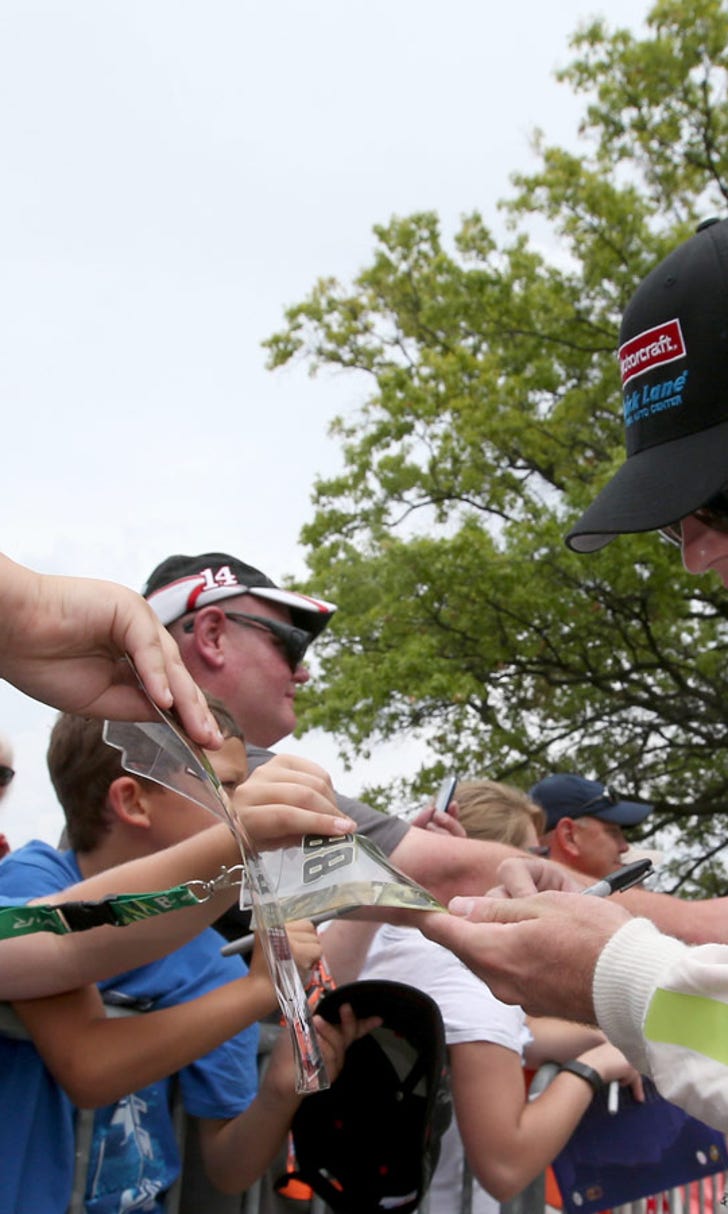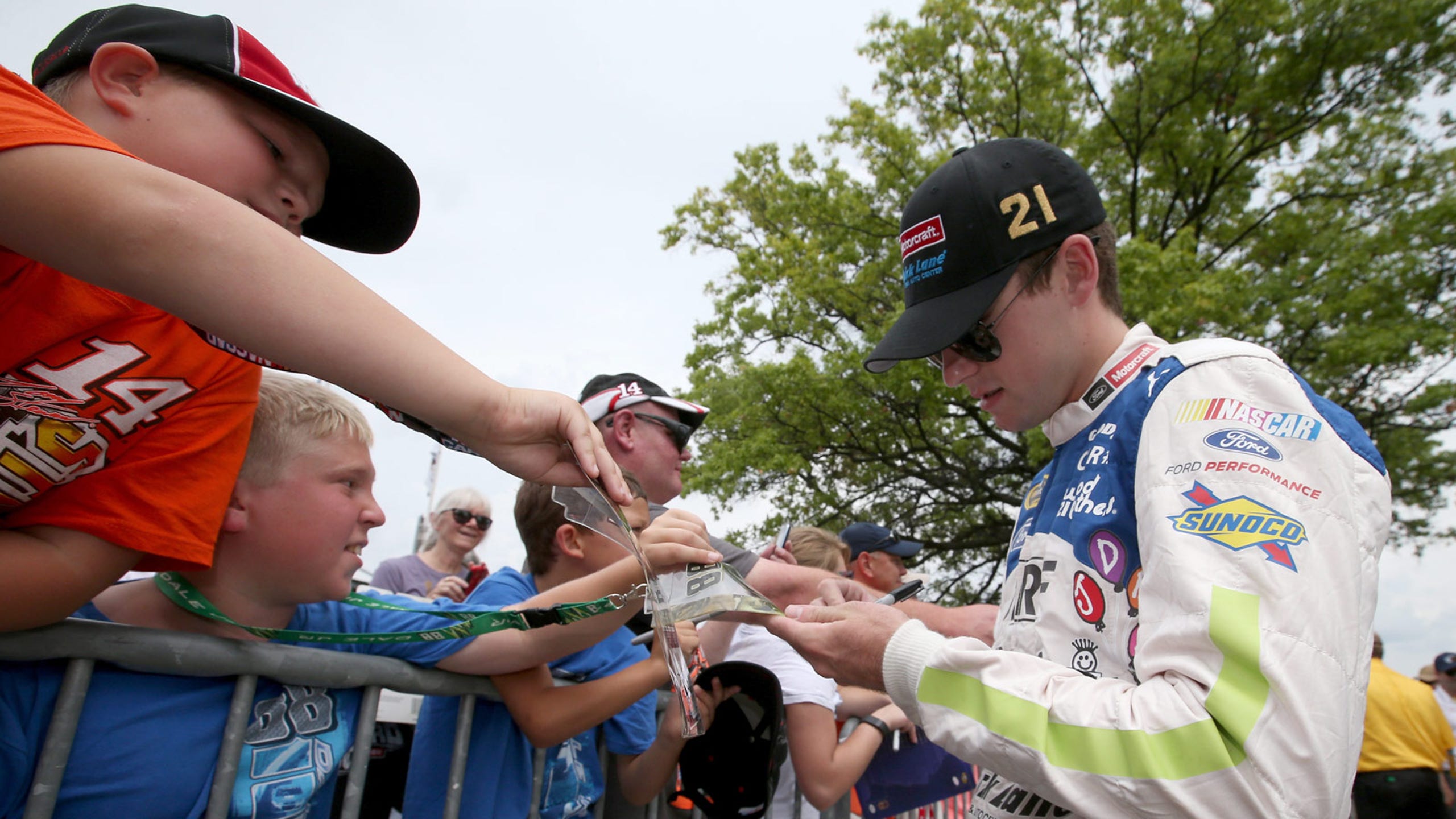 Ryan Blaney's short memory comes in handy for Brickyard 400
BY foxsports • July 27, 2015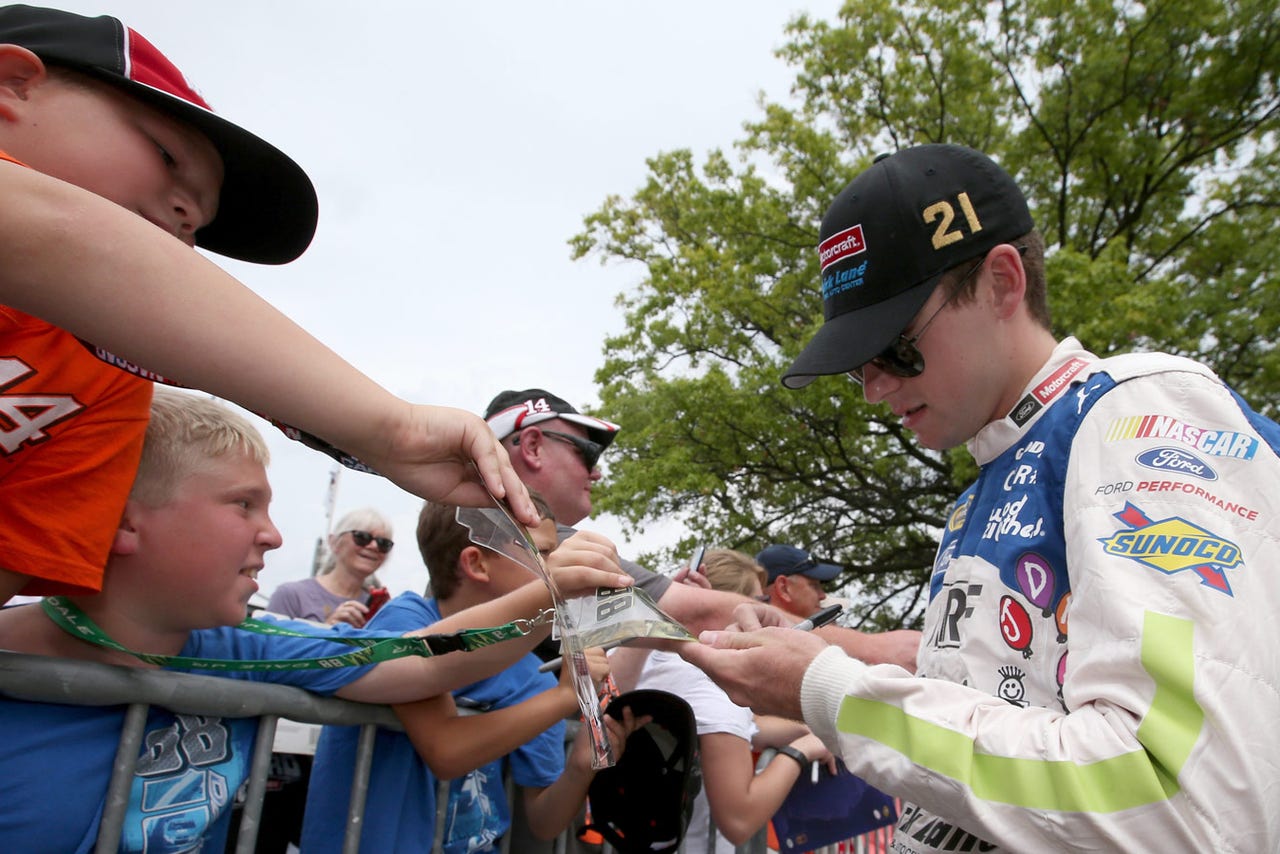 Last Saturday afternoon, Ryan Blaney was hanging his head and down on himself after losing the NASCAR XFINITY Series race at Indianapolis Motor Speedway on the final lap to Kyle Busch.
Placing the blame fully on himself, Blaney described his emotions by saying he would "be a laughing stock in the racing industry for a long time."
One day later, Blaney was able to climb from his No. 21 Wood Brothers Racing Ford after putting up a respectable 12th-place finish in Sunday's Brickyard 400 Sprint Cup Series event.
Starting 30th, Blaney's trek to the front of the field was not easy. Running in the mid-20s for much of the race, crew chief Jeremy Bullins opted to keep his driver on the track under the seventh caution of the day when others hit pit road.
The decision moved Blaney up to eighth on the restart on Lap 152. However, as cautions set up multiple late-race restarts Blaney slipped back to 12th as Kyle Busch scored the victory.
"On that last restart it was all about who was going to give you a push and we really didn't get any help," Blaney said after the race. "It didn't work out for us. I thought the car was pretty good for us. Track position was so huge for us (Sunday). We finally got it and the car was good then. We had older tires and that hurt us a little bit when we stayed out."
Still, Blaney said he was proud of his crew chief's call to remain on the track late in the race.
"It was the only way we were going to get a decent finish," he said. "That was the right call for sure and he did a good job making it."
When asked if the finish made up for Saturday's disappointing finish, Blaney laughed and said he had kind of forgotten about it until it was brought up. Instead, the young driver was focused on making the most out of Sunday's race.
Running a limited Sprint Cup schedule, Blaney and the Wood Brothers will not return to action in that series until the Aug. 16 race at Michigan International Speedway.
VIDEO: Kyle Busch makes dramatic last-lap pass of Ryan Blaney to win XFINITY Series race at Indianapolis
---
---
Matt DiBenedetto is out of both the No. 21 and No. 2 cars ahead of the 2022 season