Logano better watch his back
March 26, 2013

Joey Logano had better bring a tank to Martinsville Speedway on April 7.
After the news that Denny Hamlin will be sidelined for about six weeks with injuries sustained from a last-lap wreck with Logano in Sunday's Auto Club 400, there will be no shortage of drivers willing to hand out a little frontier justice – garage style.
On Tuesday, NASCAR Sprint Cup Series director John Darby ruled "no harm, no foul" after the incident between Logano and Hamlin that ultimately shot the No. 11 Toyota into the pit road wall.
"It was the last lap of the race and the last time they were both going to see Turns 3 and 4," Darby said. "They were side by side. And everything that great competitors do; if somebody was of the mindset to retaliate, they probably would have been lined up nose to tail to start with and somebody would have drove into the other car and spun them around.
"But in this case, that is so far from the opposite that it never even crossed anybody's mind that I'm aware of that paid attention to the race, that that was part of it."
But Logano's actions and post-race words suggest otherwise.
And while one hopes that the 22-year-old's comments would have been toned down considerably had he known the severity of Hamlin's condition, it doesn't erase the fact that following the race Logano said, "Denny Hamlin was not going to win that race, no," and "he probably shouldn't have done what he did last week, so that's what he gets."
It's ironic that Hamlin's criticizing the Generation 6 car garnered a greater punitive response from NASCAR than Logano's putting a driver out of commission.
Although Hamlin got the worst of it on Sunday as well, that wasn't the only incident on Logano's expanding rap sheet. Logano ran Kurt Busch down onto the grass earlier in the race. And on the final restart, he did the same to Tony Stewart, sending the three-time champ and former Joe Gibbs Racing teammate over the edge and onto pit road to confront Logano after the race.
"Dumb little son-of-a-(expletive) runs us clear down to the infield," Stewart said. "He wants to (expletive) about everybody else and he's the one who drives like a little (expletive). I'm going to bust his ass."
Whether it's the sense of entitlement on or off the track — as Smoke alluded to when he referred to Logano as "just a little rich kid that has never had to work in his life" — in the past five years the current Penske racer attracted the ire of NASCAR's top bad asses from Stewart to Ryan Newman and Kevin Harvick.
Arguably, Harvick dumped Logano in the 2010 June Pocono Cup race to teach him a lesson following an earlier dust-up in a Nationwide Series race at Bristol. His incident with Harvick was well-documented and resulted in Logano's line "it's probably not his fault. His wife wears the firesuit in the family and tells him what to do."
Two months later at Michigan, Logano had a similar post-race run-in with Newman when the veteran told the then 20-year-old "learn how to drive" and "learn how to control your car." But perhaps what was most prophetic from Newman was "you've got one coming."
It looks as if Newman will have to get in line.
Considering Hamlin's skill level at Martinsville Speedway, where he's won four of the past 10 Cup races, it's criminal that he'll be sitting out April 7. What's even more difficult to fathom is that Hamlin, who has qualified for every Chase for the Sprint Cup since he's been eligible in 2006 – the only racer other than Jimmie Johnson to make that claim – will not be a contender for the driver's championship this season.
Sure, there's a short list of candidates who can substitute in the interim whether it's Elliott Sadler or Brian Vickers — both drivers already in the Toyota camp. But neither competitor can boast Hamlin's resume or his talent quite frankly.
And neither can Logano.
In the "Boys have at it" era, the garage will indeed continue to police itself. If Logano expects to avoid trouble over the next few months, he's going to need some mad skills to outrun the competition because right now the target on his car will be larger than the sponsor logo on the No. 42 Chevy.
A little humility could go a long way. As of Monday, Logano had not called on Hamlin to apologize. That might be a good place to start if he has any desire of joining the Sprint Cup fraternity. Otherwise, Logano will continue to find himself in the crosshairs – starting two weeks from now at Martinsville.
---
---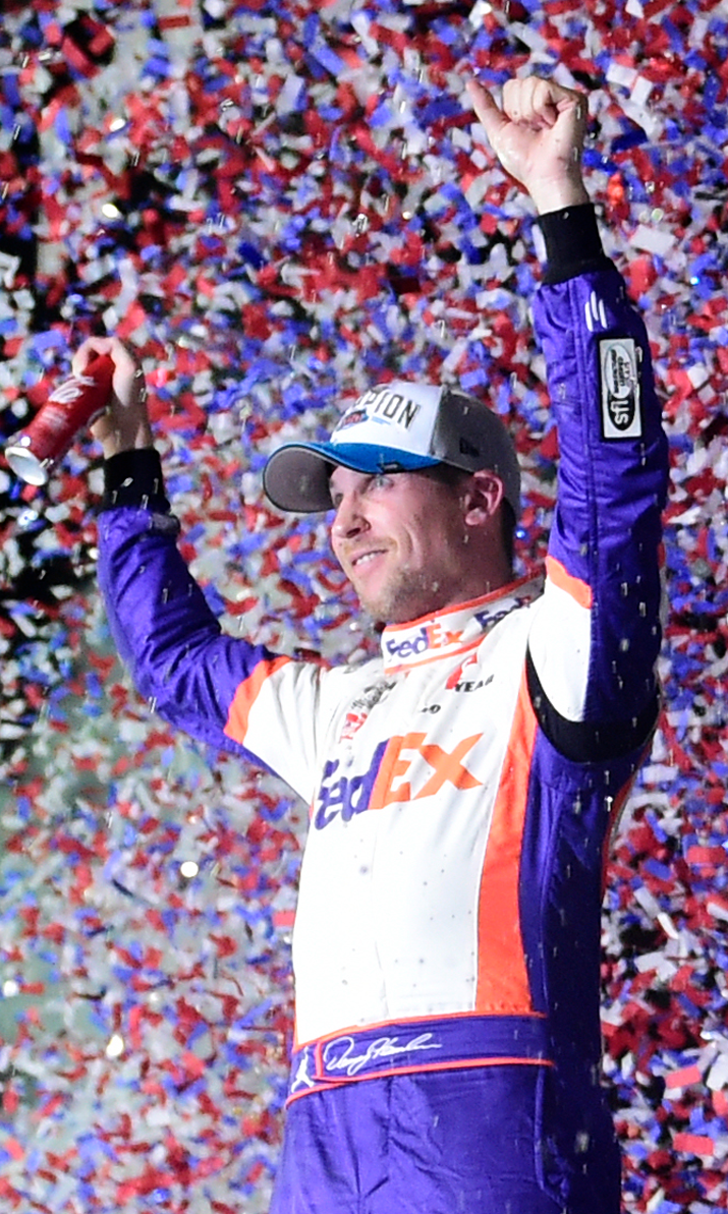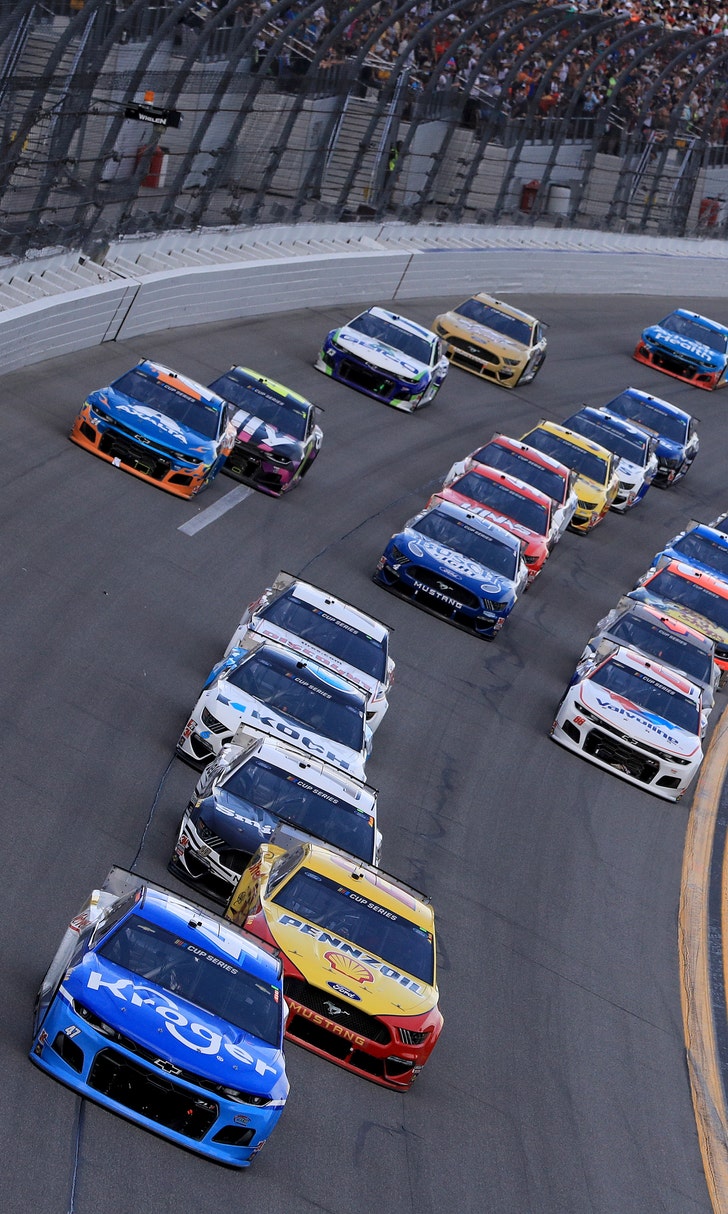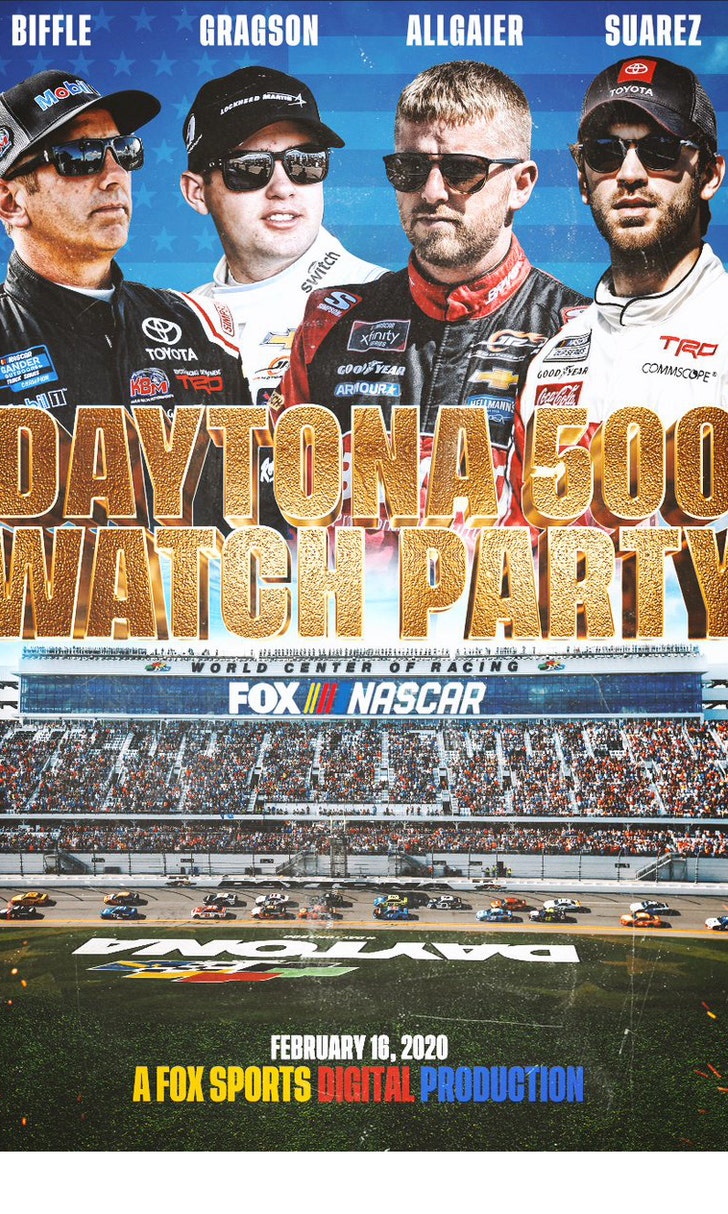 The Daytona 500 Watch Party!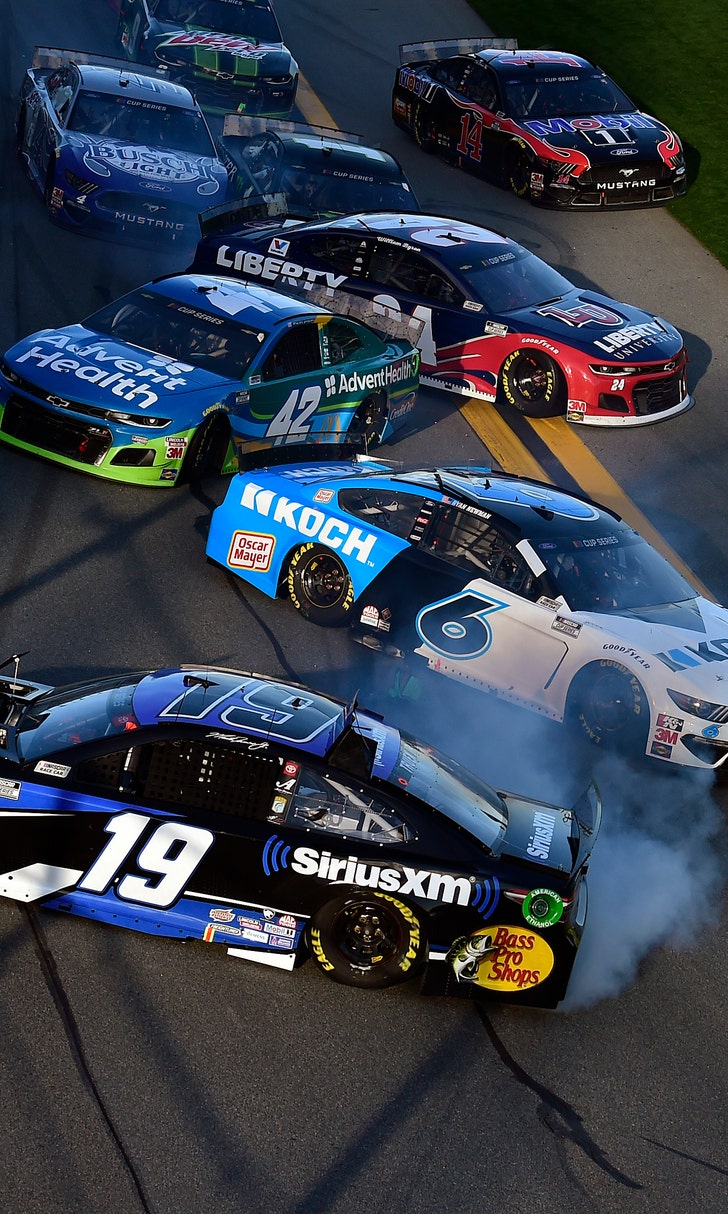 The Numbers Game At Daytona