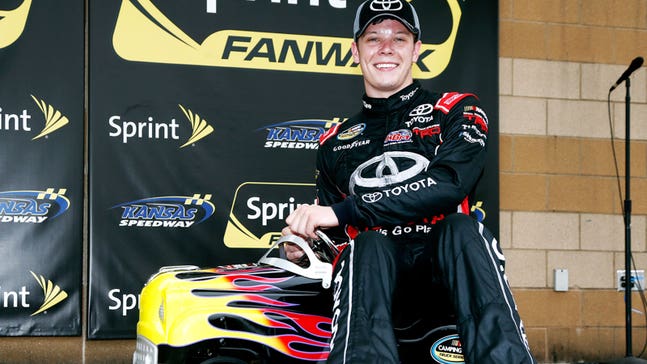 Locked up: Toyota racing boss says Erik Jones 'not going anywhere'
Published
May. 9, 2015 10:16 a.m. ET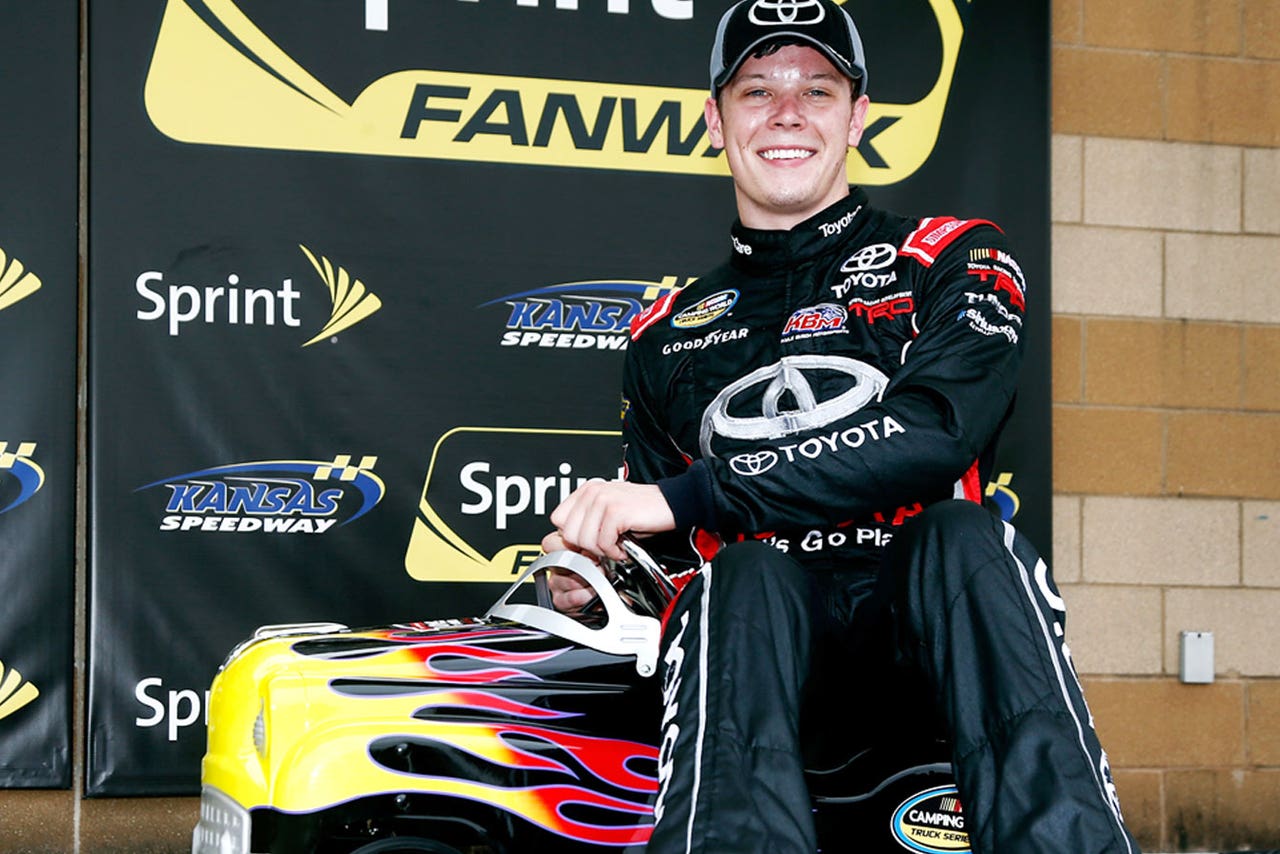 In a short weekend at Kansas Speedway, Erik Jones has turned a lot of heads in his new job -- a job that could prove to be one-and-done.
Jones will make his first NASCAR Sprint Cup Series start Saturday night behind the wheel of the No. 18 Joe Gibbs Racing Toyota. And it could well be his only start in the No. 18, as JGR team driver Kyle Busch could be back in his car as soon as next Saturday night's NASCAR Sprint All-Star Series race.
So far this weekend, Jones has dazzled in the both the Cup and the Camping World Truck Series. In his first Cup start, he qualified 12th for the SpongeBob SquarePants 400, was ninth in the first practice and first in Happy Hour. Not bad for an 18-year-old young man who hails from the sleepy little hamlet of Byron, Mich., population 581.
On the Truck Series side of the ledger, he captured the pole for the Toyota Tundra 250 and led 151 of the first 161 laps before running out of gas at the end.
Already in his still very young career, Jones has posted big numbers: Four victories and nine top-five finishes in 21 Truck Series starts and one victory and five top fives in 12 NASCAR XFINITY Series events.
And regardless of what happens in tonight's Cup race, Jones already has turned a lot of heads in Kansas this weekend.
Of course, once Busch comes back, Jones will lose his Cup ride. But don't worry about his prospects -- the Toyota camp intends to keep Jones in the family for a very long time.
In an exclusive interview with FOXSports.com, Toyota's racing boss in the United States said the automaker has big plans for Jones.
"He's not going anywhere," said David Wilson, the president and general manager of TRD, U.S.A., Toyota's American racing division. "We're going to keep Toyotas underneath him, somehow, some way."
Wilson said Jones' run for the Truck Series championship, where he's third in points after Friday night's race, is what Toyota is focusing on this year.
"In the immediate future, his biggest priority is to win his first national series championship," Wilson told FOXSports.com. "The part that is important to us about that is, OK, whether Erik belongs in a Cup car today full-time or today an XFINITY car full-time, that's secondary. He hasn't gone through a complete season and raced for a championship. There's a certain discipline and mentality that that takes, right? Whereas you jump in a car one weekend and another car the next weekend and it's all about winning. But his day job right now is to win a Camping World Truck Series championship."
And from there, the sky is the limit.
"We have next year lined out for him," said Wilson. "We're working on the year after that."
Wilson acknowledged that Jones has a ton of potential.
"He's a special talent. He's a special young man," said Wilson of Jones. "What strikes me with Erik is his humility, and the fact that he is just so steady. He doesn't have the high highs or the low lows. He's just very steady and quietly confident. I believe he will be -- he already is a star -- but he's got a bright future."
VIDEO: A look back at Erik Jones' first career win in the XFINITY Series
---
---