Kyle Busch aims to manage things better
BY foxsports • November 11, 2011
Kyle Busch has paid his penance, now it's time to move on.
On Friday, one week after Busch intentionally wrecked Camping World Truck Series title contender Ron Hornaday Jr. at Texas Motor Speedway, Busch expressed regret for his actions on the track.
"I'm utmost apologetic to everyone that has gone through this situation and there's no one to blame but myself," Busch said. "[Team owner] Joe [Gibbs] has been a huge supporter of mine through all of this. I can't say enough about him, all the folks at JGR, all the guys on my M&M's team and we're here to say we want to learn from this. We want to move.
"Certainly, there's remorse from my side. To be apologetic to the M&M's brand and all the folks that put their heart and soul into the NASCAR program for years. We want to continue that relationship down the road.
"There's an opportunity for me to become a better person, to grow, to learn from this and I'm looking forward to those days. I'm sure I've lost respect from my team, with my sponsors and my peers and I understand those consequences. I understand that my actions last weekend were uncalled for, were disrespectful. I'm here to make sure that I can continue on in a positive manner and make it to where everybody believes in me from this week forward."
Busch, 26, was parked by NASCAR after his incident and unable to participate in the Nationwide and Sprint Cup Series races last week. Consequently, his primary sponsor Mars/M&M's pulled its support from the final two races of the season.
Gibbs says he never debated whether to terminate the uber-talented driver from JGR and it was the company's decision to place Denny Hamlin in the No. 18 Z-Line Designs Nationwide Toyota for the season finale at Homestead-Miami Speedway.
Both sponsors are expected to reunite with Busch in 2012. However, Gibbs acknowledged there would be substantial penalties, although he would not venture into the details beyond the fines doled out by NASCAR which amounted to $50,000 and probation for the remainder of the season. With M&M's pulling sponsorship from the final two events -- and not reassigning the support -- there will likely be reparations involved.
"Kyle's penalties are going to be substantial," Gibbs said. "NASCAR, taking him out of the car last week, there's also a fine associated with that. The biggest thing for everyone on the 18 car was we went from seventh in points in the Chase to 11th. That's a huge deal. I know Kyle and all of us were excited about getting back in the top five and this will probably take this away from this. They understand this but that is a big deal.
"Me personally, I want to make the point that when you're put in a situation like this you can make one of two decisions. One would have been devastating, really discouraging for everyone associated with Kyle and the sport.
"But I've chosen to support Kyle. I feel like this could have a positive impact on Kyle and I'm committed to him as a person. I like him. We've been through a lot together at Joe Gibbs Racing. We're looking forward to a long relationship."
Busch will need Gibbs' support going forward. While he appeared contrite at the news conference, whatever allowed him to snap at Texas must be identified and worked through so the driver doesn't compromise himself and his organization again.
Busch's accomplishments on the track have been nothing short of amazing over the past eight seasons. A longtime NASCAR insider described Busch "as one of the greats" -- and the driver hasn't even hit his prime yet. A Toyota representative confidently referred to Busch as "the franchise." While he's yet to capture his first Sprint Cup title, Busch's ability to win 104 races throughout NASCAR's top three tiers, including 23 at the Cup level, is nothing short of remarkable.
Still, NASCAR certainly made it clear to Busch that his antics involving fellow competitors would not be tolerated.
Four-time champion Jeff Gordon believes his former Hendrick Motorsports teammate received the message.
"It would be a huge loss to the sport if Kyle Busch is not out there," Gordon said. "I don't think that's going to happen. He is extremely talented and he's entertaining. You have to give him not only the fact that he can win races, but he can do it in an entertaining way.
"And if this doesn't teach him the ultimate lesson then nothing will. I would certainly have to believe that this would be an eye-opening experience, sitting out Saturday and Sunday and seeing the magnitude. I'm sure at first he was pretty shocked at the magnitude to this incident. Once he saw that, it had to have gotten his attention."
In NASCAR's "Boys, have at it" era, Busch has distinguished himself as one of the sports foremost characters. Yes, he's an exceptional talent. Yes, he's entertaining. And no one is asking Busch to temper his passion behind the wheel. But as NASCAR was quick to demonstrate to Busch -- and the driver seems to understand -- he has to keep his head in the game.
"You've got to be smarter," Busch acknowledged. "I certainly was not smart in my actions on Friday night and I get that. So, for me, the decision needs to be different come next time around in the heat of the moment. It's like when you're that close to fire, are you just going to stay warm or are you going to get burned by it and obviously this week I definitely got burned by my own fire.
"I wasn't surprised at NASCAR's reaction. I felt like it was a decision that they needed to make and I respect that decision and I took the consequences and the repercussions of that and we're still dealing with them today and we'll still deal with them for a while. There's no question."
---
---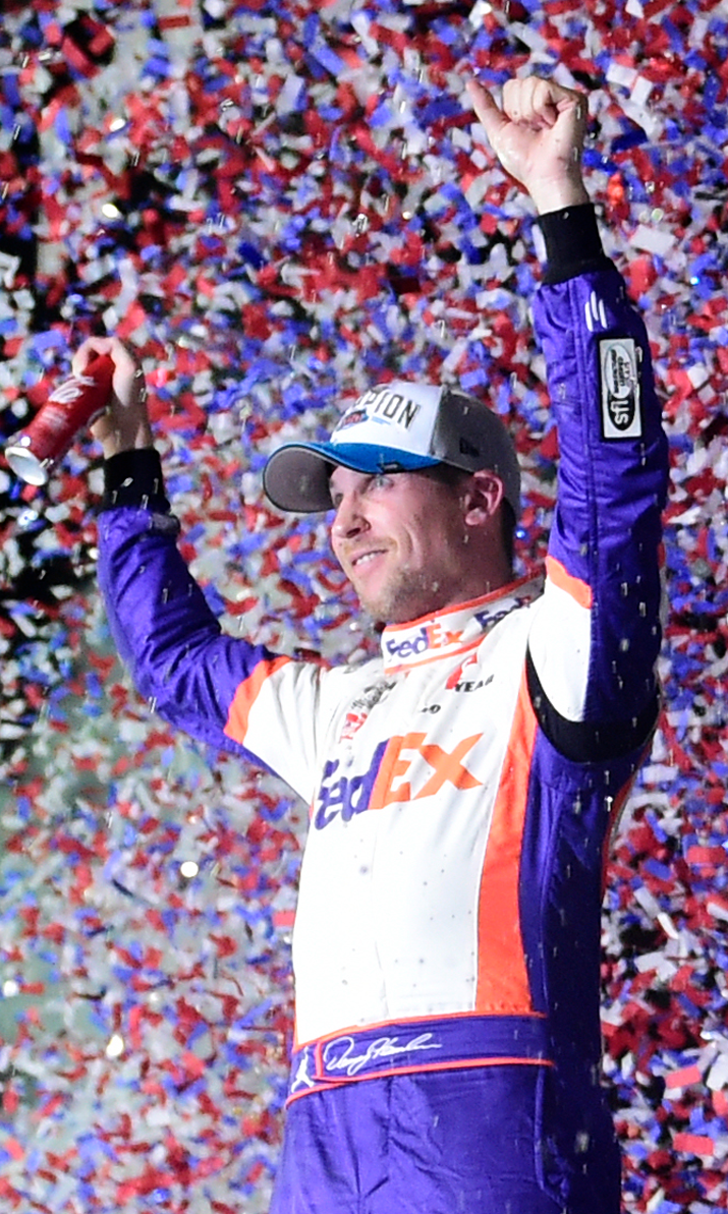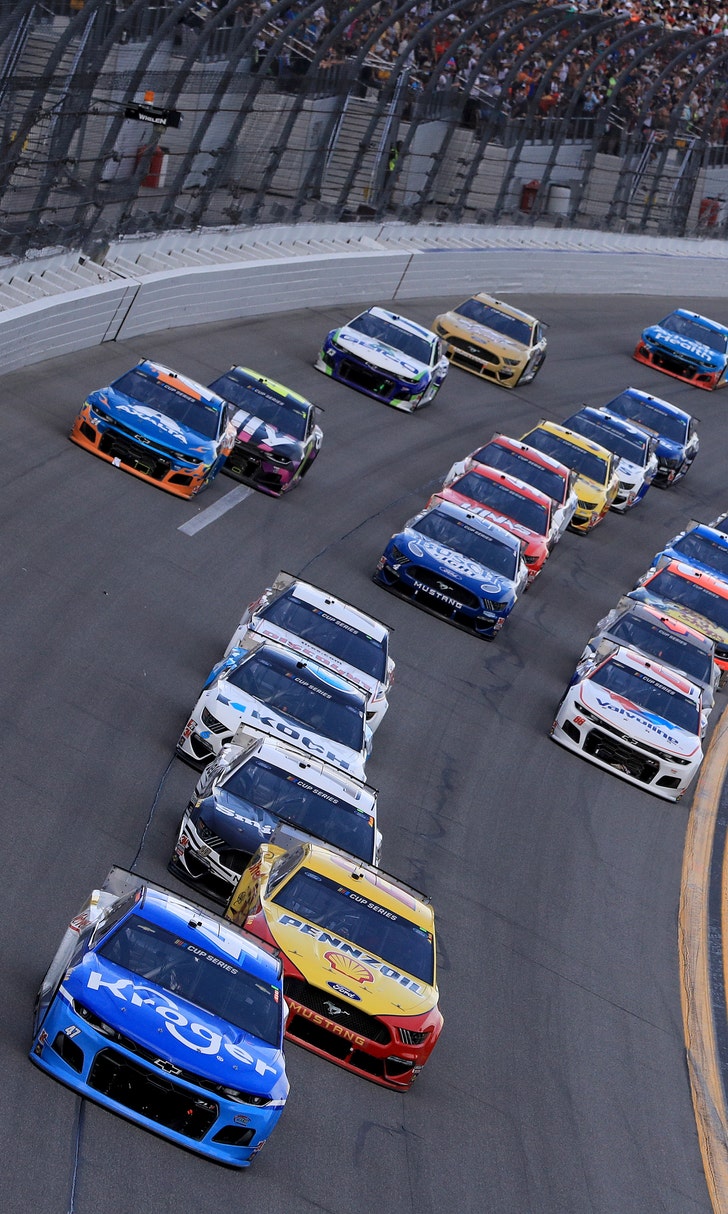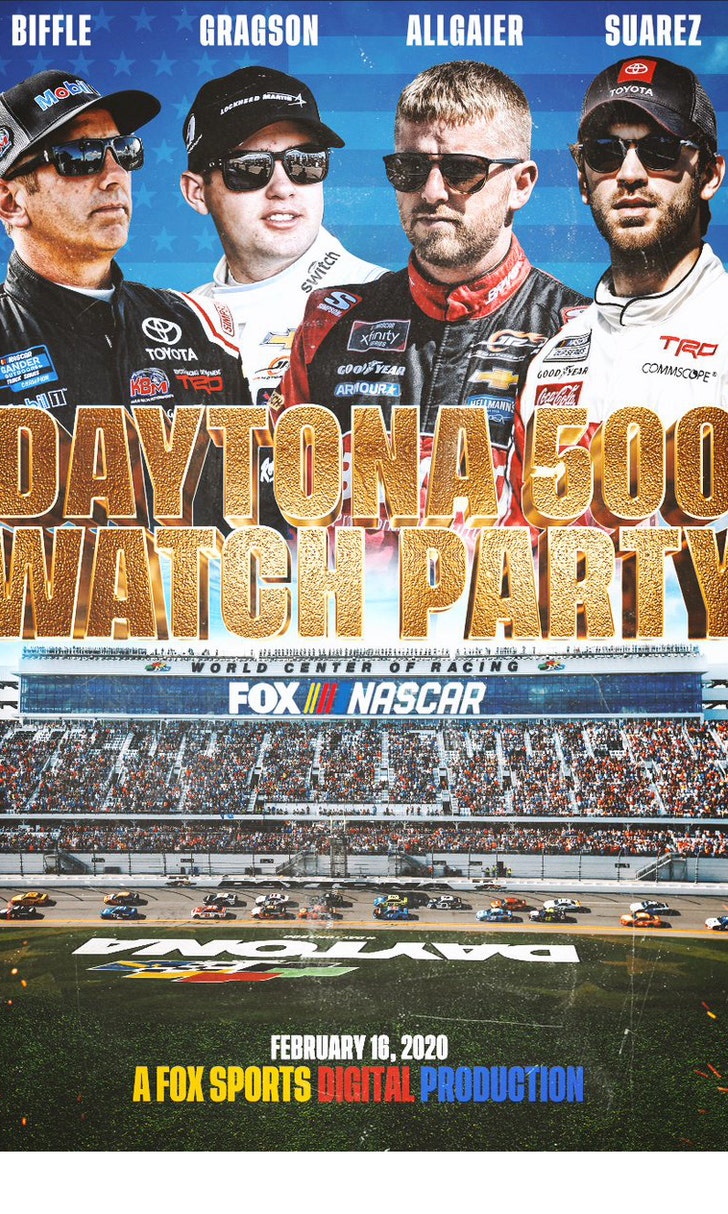 The Daytona 500 Watch Party!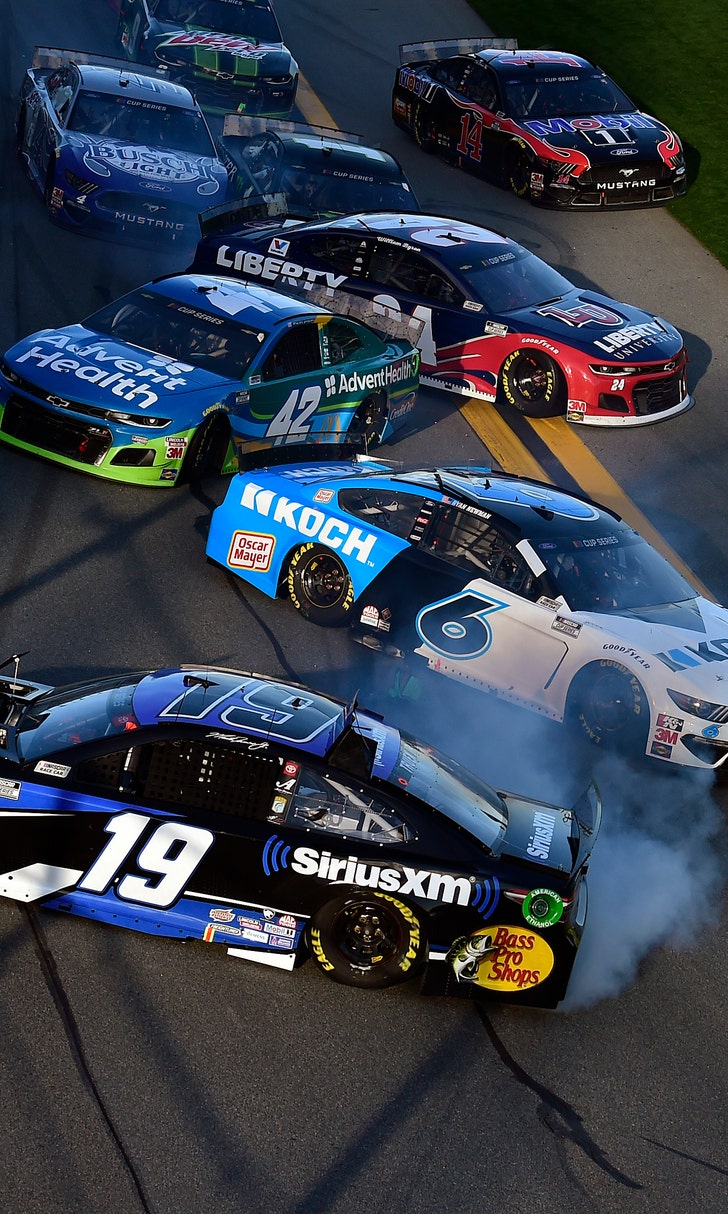 The Numbers Game At Daytona