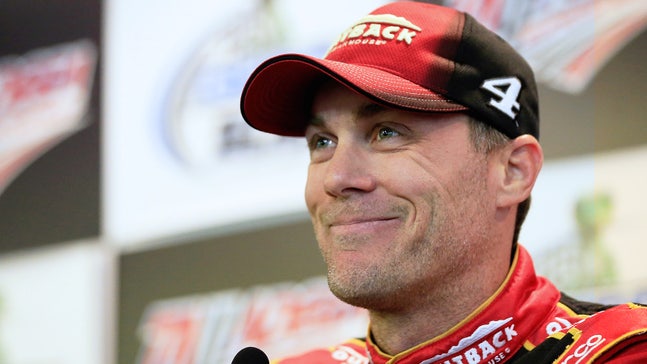 Kevin Harvick says it's past time to shake up the Sprint Cup schedule
Published
May. 1, 2015 3:12 p.m. ET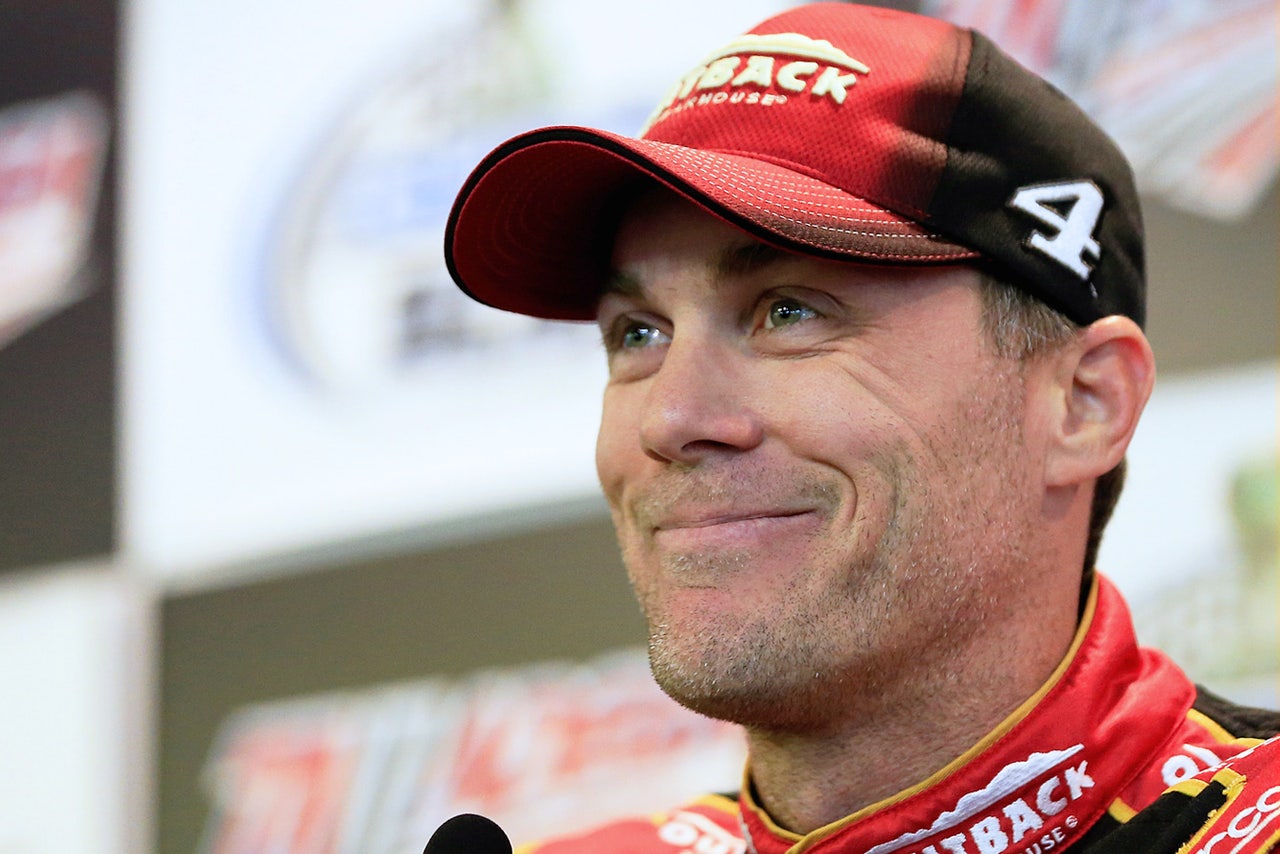 As the topic of fan attendance continues to surface in the NASCAR Sprint Cup garage, defending champion Kevin Harvick has offered one solution to the issue.
"If you want to talk about growing the sport, I believe that some venues need one race. I think the schedule needs to be mixed up," Harvick said Friday at Talladega Superspeedway. "People like things that change. They don't like stagnant things. In my opinion, the most stagnant thing in our sport is our schedule and our venues that we go to.
"You can beat a dead horse all you would like, but it doesn't come back to life," he added. "Sometimes you just have to change things up to keep the excitement and enthusiasm in the sport. I definitely think the schedule is the weak link, along with some of the venues we go to."
Harvick was quick to point out the product on track is doing well enough to draw sell-out, or near sell-out, crowds to the final races of the 2014 season.
However, that does not mean the driver of the No. 4 Stewart-Haas Racing Chevrolet is content with how things are going. Instead, Harvick would like to see a major shakeup of the schedule, adding more short tracks and road courses.
"The first place I would go is Iowa (Speedway). I think everybody wants to see more short tracks and more venues," he said. "We have a couple of road races on the schedule, and most every team has two road race cars and spends a lot of money on their road-racing program.
"So, adding a road race here or there would definitely be something I would vote for. Just based on the fact that international road racing is very recognizable to race fans, whether it's Formula One or any other form or racing, there's not many ovals. You could take your pick on road courses ... you could go anywhere in the world."
Never one to shy away from playing the proverbial 'devil's advocate,' Harvick even suggested a wild-card track put on the schedule as the result of a random draw.
"Let's go to the banquet and roll the pills around of the race tracks around the country and have a wild-card race every year," he said. "Really, you could test these venues and see how the market reacts and see the reaction that you get from the market.
"Even if you only have 30,000-to-40,000 people in the grandstands, if you put on a good event for TV and do the things to make it a unique event -- that's really what people want. They want unique things."
Why has the schedule not been changed despite calls from drivers and fans alike?
"Two publicly traded companies," Harvick said, referring to International Speedway Corp. and Speedway Motorsports Inc., which collectively own all but three tracks on the current Sprint Cup schedule.
While Harvick was ready to shuffle the Sprint Cup schedule, 2012 champion Brad Keselowski was not so ready to jump on the bandwagon. 
VIDEO: Dale Earnhardt Jr. discusses adding more short tracks to the schedule
---
---