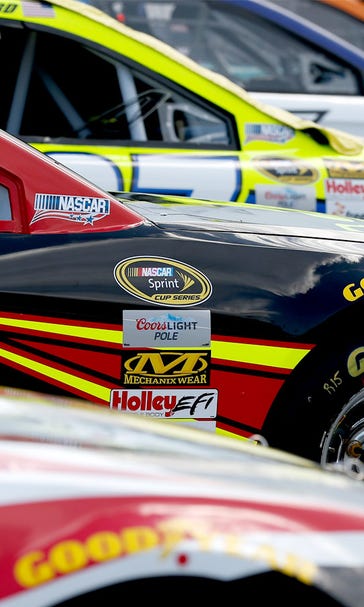 Just the facts: All you need to know for the Coke Zero 400 at Daytona
July 4, 2015

There is one true way to celebrate the Fourth of July holiday, and that is NASCAR Sprint Cup Series racing at Daytona International Speedway!
The annual Coke Zero 400 is ready to kick off under the lights Sunday night, and the action on the track is sure to be as exciting as the fireworks shooting off in the night's sky.
This marks the 17th race of the 2015 season, with just 10 races left before the 16-driver Chase for the Sprint Cup field is set.
Here is everything you need to know about Sunday night's Coke Zero 400:
Tune-In:
NASCAR RaceDay, 3:30 p.m. ET on FOX Sports 1
NASCAR Victory Lane, Midnight ET on FOX Sports 1
2014 Winner:
Aric Almirola
Command to Start Engines/Grand Marshal:
Actor/Comedian David Spade
Honorary Pace Car Driver:
U.S. Coast Guard Petty Officer First Class Terrell Sisk
Color Guard:
Patrick Air Force Base Honor Guard
National Anthem:
U.S. Navy Band of the Southeast
Flyover:
"Tulsa Vipers" two F-16s, 125th Fighter Squadron, Oklahoma Air National Guard
Fastest in Practice 1:
Dale Earnhardt Jr. Full practice results here.
Fastest in Final Practice:
Danica Patrick. Full practice results here.
Front Row:
Dale Earnhardt Jr. and Austin Dillon. Full starting lineup here.
---
---