How did 2011 NASCAR Cup teams rate?
BY foxsports • November 21, 2011
The 2011 NASCAR Sprint Cup Series season has just been completed. So how did all the teams fare?
Roush Fenway Racing
Summary: Overall, a bittersweet season for Roush Fenway Racing on many levels. Carl Edwards and Matt Kenseth enjoyed remarkable seasons, particularly Edwards, whose title fate of finishing as runner-up was decided in the final laps in the season finale.
Bright spots: Five wins among three drivers plus Trevor Bayne winning the Daytona 500 under the Wood Brothers banner. Ricky Stenhouse, the future of RFR, winning the Nationwide Series title.
Biggest disappointment: Greg Biffle missing the Chase and not winning a race in 2011. RFR likely downsizing to less than four teams for the first time since 1997 due to sponsorship constraints.
Final grade: A
Stewart-Haas Racing
Summary: In just three seasons under the direction of Tony Stewart, the co-owner/driver took a fledgling operation and turned it into a championship operation.
Bright spots: Stewart's dramatic Chase run in which he won five races and captured his third Cup title. Ryan Newman's ability to score the company's first win of the season at New Hampshire Motor Speedway and qualify for his second Chase in three years.
Biggest disappointment: Newman's fall off in the Chase. And the curious departure of Stewart's crew chief Darian Grubb.
Final grade: A
Penske Racing
Summary: By far the best Sprint Cup season for Penske Racing.
Bright spots: Brad Keselowski's remarkable year, both drivers qualifying for the Chase for the Sprint Cup and posting multiple poles and wins for the company.
Biggest disappointment: The breakdown of the No. 22 under reported lame-duck crew chief Steve Addington and the company's attempts to cover it up.
Final grade: A-
Joe Gibbs Racing
Summary: For one of NASCAR's most revered organizations, JGR's season will be remembered more for drama than performance.
Bright spots: Kyle Busch continues to be one of the most talented stars in the sport and his four victories are proof.
Biggest disappointment: Busch being parked in Texas for the Cup race after tumbling with Ron Hornaday in the NASCAR Camping World Truck Series event. Denny Hamlin's reversal of fortune following 2010.
Final grade: B
Hendrick Motorsports
Summary: After an overhaul of the Nos. 5 of Mark Martin, 24 of Jeff Gordon and 88 of Dale Earnhardt teams following the 2010 season, team owner Rick Hendrick failed to have a team finish in the top five in the point standings for the first time since 2000.
Bright spots: Placing three teams in the Chase for the Sprint Cup.
Biggest disappointment: Another winless season for Earnhardt Jr. and Gordon's crew wilting in the Chase.
Final grade: B+
Richard Childress Racing
Summary: As one of the four premier organizations in NASCAR, RCR is forced to return to the drawing board as it once again downsizes from four to three Cup squads and qualifies just one driver, Kevin Harvick, for the Chase.
Bright spots: Harvick scoring four wins and finishing third in the standings for a second consecutive season. Paul Menard getting a breakthrough win in the Brickyard 400, one of the highlights of 2011. Clint Bowyer earning a farewell victory at Talladega in the Chase.
Biggest disappointment: Three of four cars not making the Chase, a third winless season for Jeff Burton and RCR's inability to find sponsorship in order to retain Bowyer.
Final grade: B+
Michael Waltrip Racing
Summary: A wake-up call of a season for MWR, which will undergo major changes before the 2012 Daytona 500.
Bright spots: The awakening of Martin Truex Jr. and consequent posting of four top 10s in the final five races in the planned advent of Clint Bowyer and Mark Martin's arrival next year. The addition of Scott Miller to oversee competition.
Biggest disappointment: The classless handling of David Reutimann's dismissal.
Final grade: C+
Richard Petty Motorsports
Summary: The King's name is the one on the door, but this company remains on shaky ground as sponsorship remains in flux.
Bright spots: Marcos Ambrose's breakthrough win at Watkins Glen International. AJ Allmendinger finishing in the top 15 and missing the Chase by one spot. Certainly, the addition of crew chief Greg Erwin will prove beneficial moving forward.
Biggest disappointment: Allmendinger missing a breakthrough win.
Final grade: C+
Red Bull Racing Team
Summary: Red Bull Racing's future remains up in the air after five fickle seasons in Sprint Cup competition.
Bright spots: Kasey Kahne entering the company this season and proving the equipment was capable of winning.
Biggest disappointment: Brian Vickers finishing 25th and posting his fourth winless season driving the No. 83 Toyota.
Final grade: C
Earnhardt Ganassi Racing
Summary: After the company scored four wins in 2010, including in the sport's two premier events – the Daytona 500 and the Brickyard 400 – comparatively, this season was a complete bust for EGR. Neither the No. 42 nor 1 team could muster the magic to be contenders and led just 235 laps between them in 2011.
Bright spots: Juan Pablo Montoya and Jamie McMurray each scored two top-five finishes. Montoya earned poles at Auto Club Speedway and Richmond International Raceway. McMurray topped time trials at Martinsville Speedway. But all the speed was exhibited in the first third of the season.
Biggest disappointment: Neither driver cracked the top 20 and McMurray failed to reach the top 25.
Final grade: C-
Furniture Row Racing
Summary: Team owner Barney Visser's commitment to his Denver-based team paid dividends in its third full season on the Sprint Cup tour – and second full year with Regan Smith.
Bright spots: After a tumultuous beginning to his Cup career, 28-year-old Smith finally broke into Victory Lane with a win in the Southern 500 at Darlington Raceway, NASCAR's most difficult track on the circuit. Smith also powered to a podium finish in the Brickyard 400.
Biggest disappointment: Inconsistency. The possibilities for this Colorado-based boutique team are tremendous. And Smith's average qualifying effort of 14.8 is solid. But the team must find a way to convert the solid starts to solid finishes. It's shocking that Smith didn't finish in the top 25 in the final standings.
Final grade: C-
Front Row Motorsports
Summary: The Bob Jenkins-owned squads competed in 85 races with David Gilliland, Travis Kvapil and later in the season with J.J. Yeley running the majority of the events. Given the company's limited resources, Front Row Motorsports has the most potential for growth for companies outside of the top 25.
Bright spots: Although Yeley was a late addition and ran just 16 races with FRM, he led the most laps (21). Gilliland finished third in the Daytona 500 and backed that up with a ninth-place finish at Talladega Superspeedway.
Biggest disappointment: Gilliland and Kvapil's misfortune with wrecks and the inability to qualify for races hindered the advancement of FRM.
Final grade: D
JTG/Daugherty Racing
Summary: Despite a solid effort by JTG/Daugherty on both the business and competition end, the company continues to lose ground.
Bright spots: Bobby Labonte's fourth-place finish in the Daytona 500. Key additions including Todd Berrier in the crew chief/general manager role for 2012.
Biggest disappointment: Labonte finishing 29th in the points standings and leading just six laps all season.
Final grade: D
Phoenix Racing
Summary: Racing is an expensive golf game for team owner James Finch, but NASCAR needs more owners just like him. Finch's Phoenix Racing provided a platform for Brad Keselowski to win his first Cup race in 2009, albeit in Hendrick Motorsports equipment. It's just sad that Landon Cassill didn't make the most of his opportunity in the No. 51 Chevrolet.
Bright spots: Starting 12th and finishing 12th at the June Michigan race.
Biggest disappointment: The team posted just two top-15 finishes -- Cassill's and a 12th by Bill Elliott at Daytona International Speedway. With Hendrick equipment, the right driver could elevate this team above 30th in the owner points standings.
Final grade: D
Tommy Baldwin Racing
Summary: Tommy Baldwin Racing has plenty of potential as an up-and-coming team, but needs to find financial stability and a driver that's younger than the owner.
Bright spots: After three seasons of scraping to succeed in Sprint Cup, Dave Blaney earned TBR's first top five with a third-place finish at Talladega last month. Keeping the No. 36 car within the top 35 in owner points.
Biggest disappointment: Allowing Geoffrey Bodine to flail around for four races and being a weapon at Martinsville Speedway after failing to qualifying for four races.
Final grade: D
Germain Racing
Summary: Germain Racing attempted to get a foothold into the Sprint Cup Series after a storied tenure in trucks. With Casey Mears in the flagship car and a revolving cast of drivers piloting a start-and-park effort, Germain has two teams to pull from and attempt to advance.
Bright spots: Qualified for 55 of 74 Cup events.
Biggest disappointment: Failed to place a car in the Daytona 500.
Final grade: D-
---
---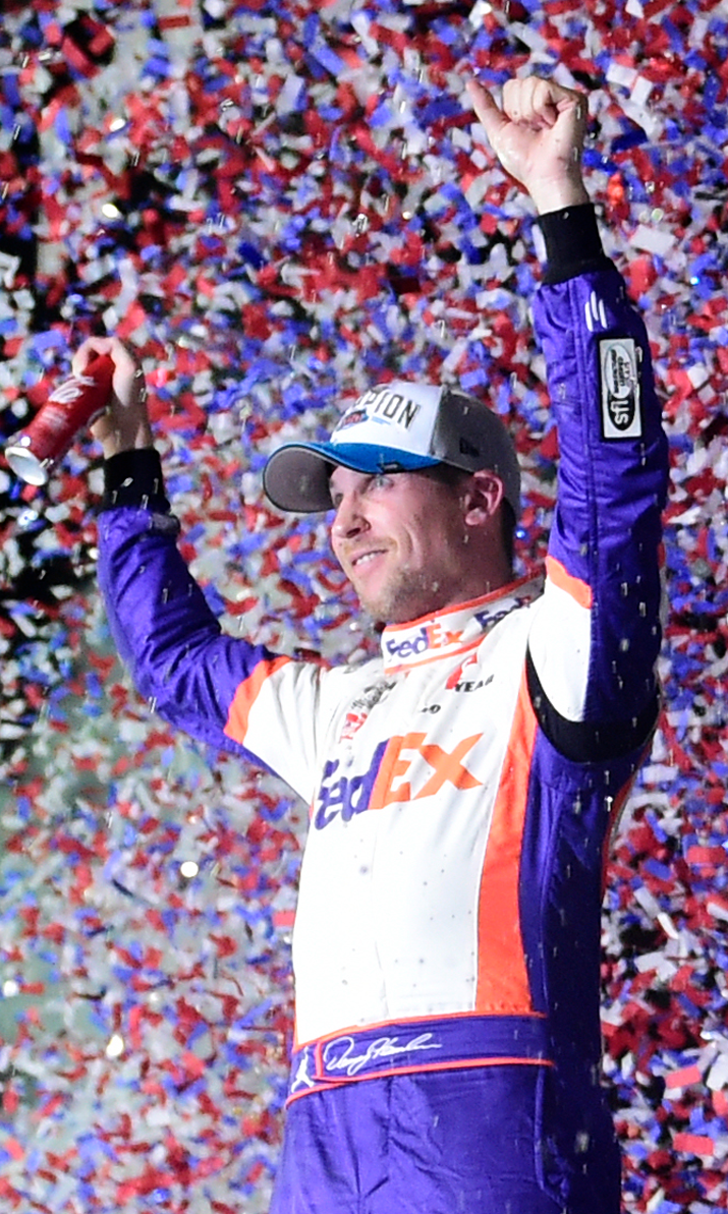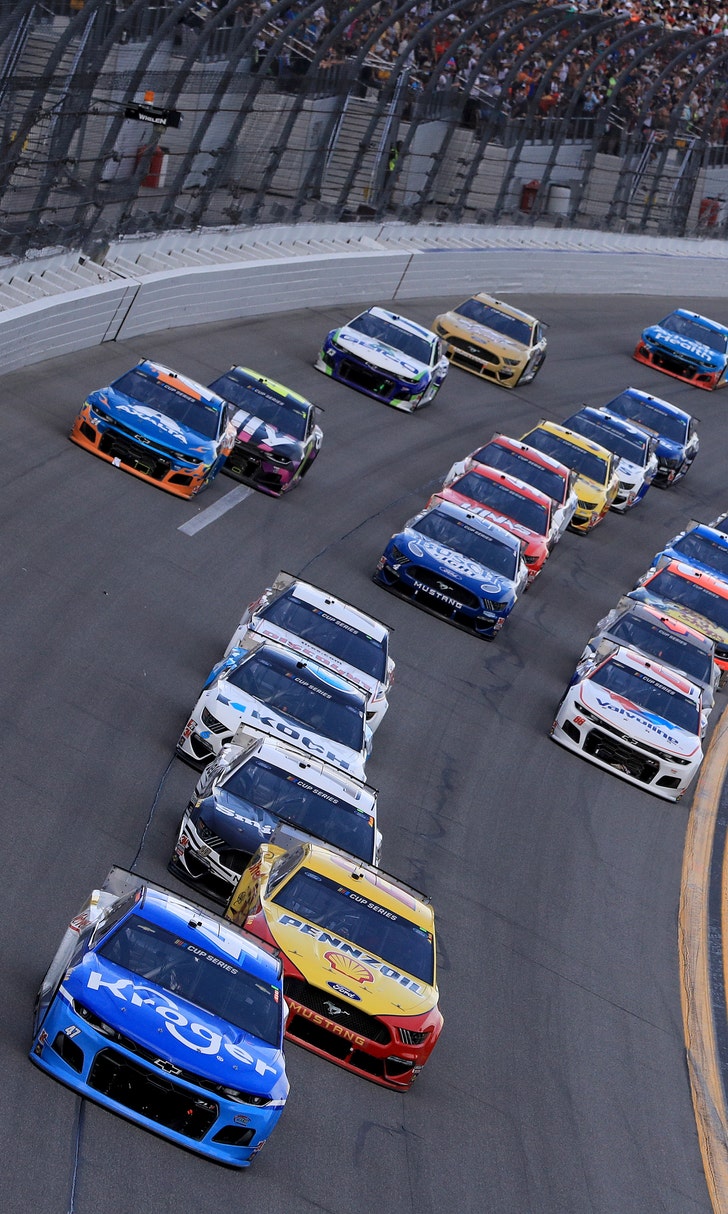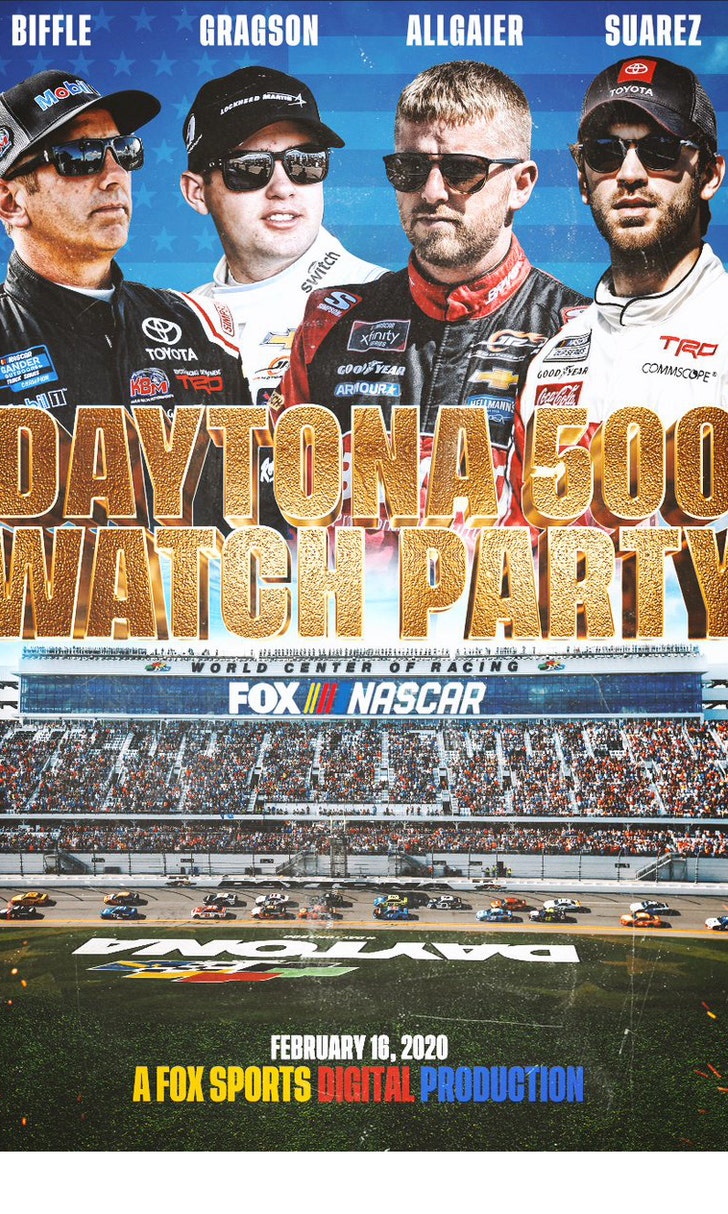 The Daytona 500 Watch Party!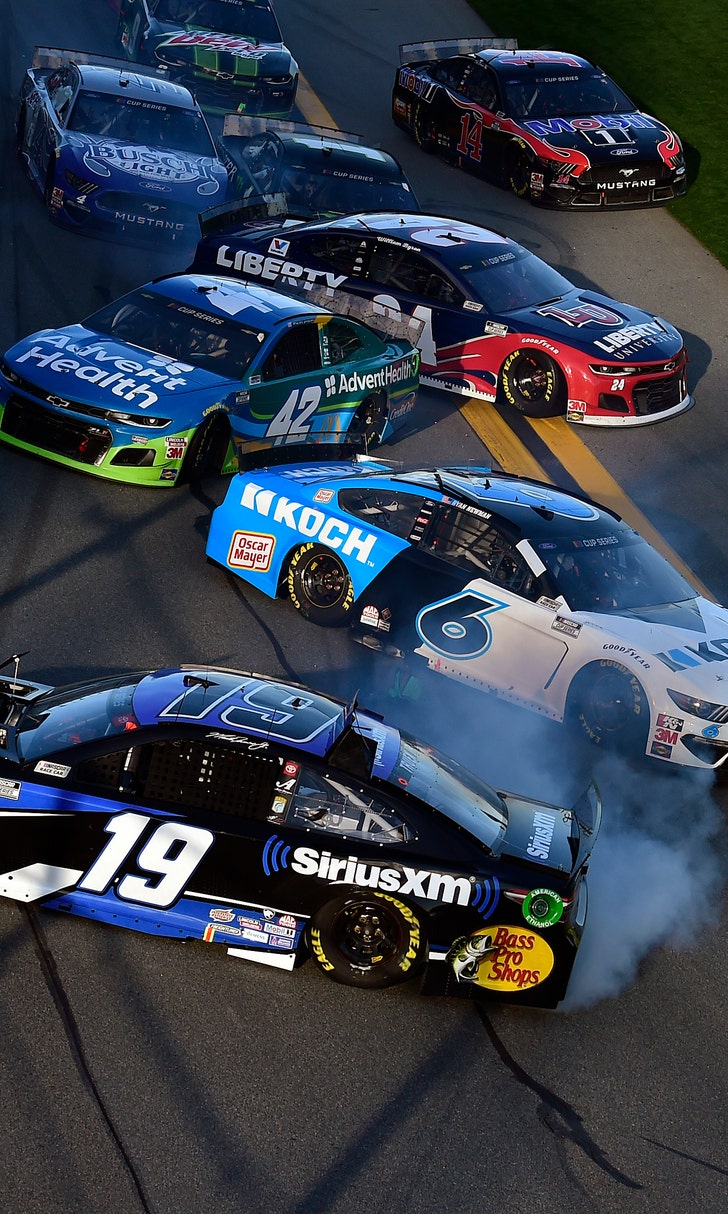 The Numbers Game At Daytona