NASCAR Cup Series
NASCAR Cup Series
Helton enjoys a slower pace at times
Published
Apr. 13, 2011 1:00 a.m. ET

Mike Helton is one of the busiest people in professional sports.
NASCAR has one of sports' longest active seasons, beginning in early February and running through mid-November, and Helton, as its president, attends the vast majority of its national series races.
When he's not at the track, he's in competition or planning meetings at NASCAR headquarters in Daytona Beach or NASCAR's Research and Development Center near Charlotte, or he's on the road selling the sport to any number of selected publics.
Before the season begins, Helton is involved in planning and scheduling for the long months ahead, and when the schedule finally ends in November, he and his staff survey the season past and begin work on the next year.
His name also is attached in important roles to various charities.
Helton's down time, therefore, is quite limited.
He likes to spend much of it on a Harley motorcycle.
"I enjoy being outside," Helton said. "I enjoy riding my motorcycle when I get a chance. There are little snippets of opportunity here and there."
Helton said he occasionally rides his motorcycle to racetracks, joining several other NASCAR types on the road on two-wheelers. The biggest attraction for him, however, is being alone because most of his days are packed with people and things to do.
"It's the solitude, being by yourself," he said. "It's kind of like you're on horseback. It just feels differently than being inside a vehicle. You can feel and smell. The solitude of being by yourself helps you re-energize."
Helton occasionally rides with Jim France, son of NASCAR founder Bill France Sr. Jim France, a long-time motorcycle enthusiast himself, often rides long distances on bikes.
"He's much better than I am," Helton said. "Jim is a very serious motorcycle rider. He's fun to travel with. But generally, if he's riding a bike somewhere, I need to be somewhere else."
Helton said he usually finds time for three or four rides over a span of several months.
"We have so much on our plate," he said. "I keep telling myself that I'm going to take more time to enjoy that kind of stuff, but it's hard."
Even with Vice President of Competition Robin Pemberton taking on a much more visible role in the garage and interacting with the media, Helton still is the man with the final say – the sheriff in town.
"I take what time I can get and try to enjoy it," he said. "You have to take the opportunities when they come."
Many of NASCAR's motorcycle enthusiasts have taken part in Kyle Petty's annual Charity Ride Across America, an institution in NASCAR circles. Helton said he participated in portions of the ride in its early years.

He said he also enjoys the rare opportunity to take a deep-sea fishing trip and occasionally spends some time manhandling a bulldozer on his farm near Atlanta.
 
---
---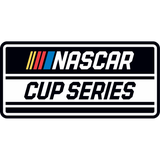 Get more from NASCAR Cup Series
Follow your favorites to get information about games, news and more
---