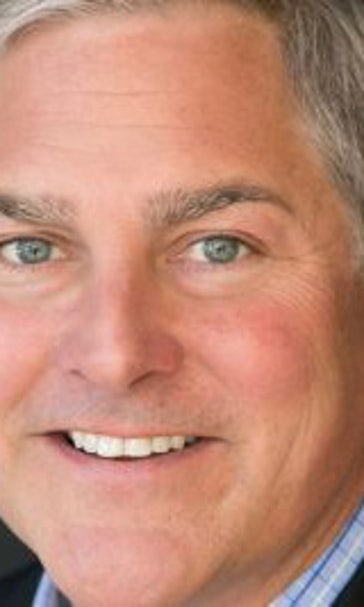 Get to know NASCAR RaceDay host & FOX NASCAR veteran John Roberts
BY foxsports • September 6, 2016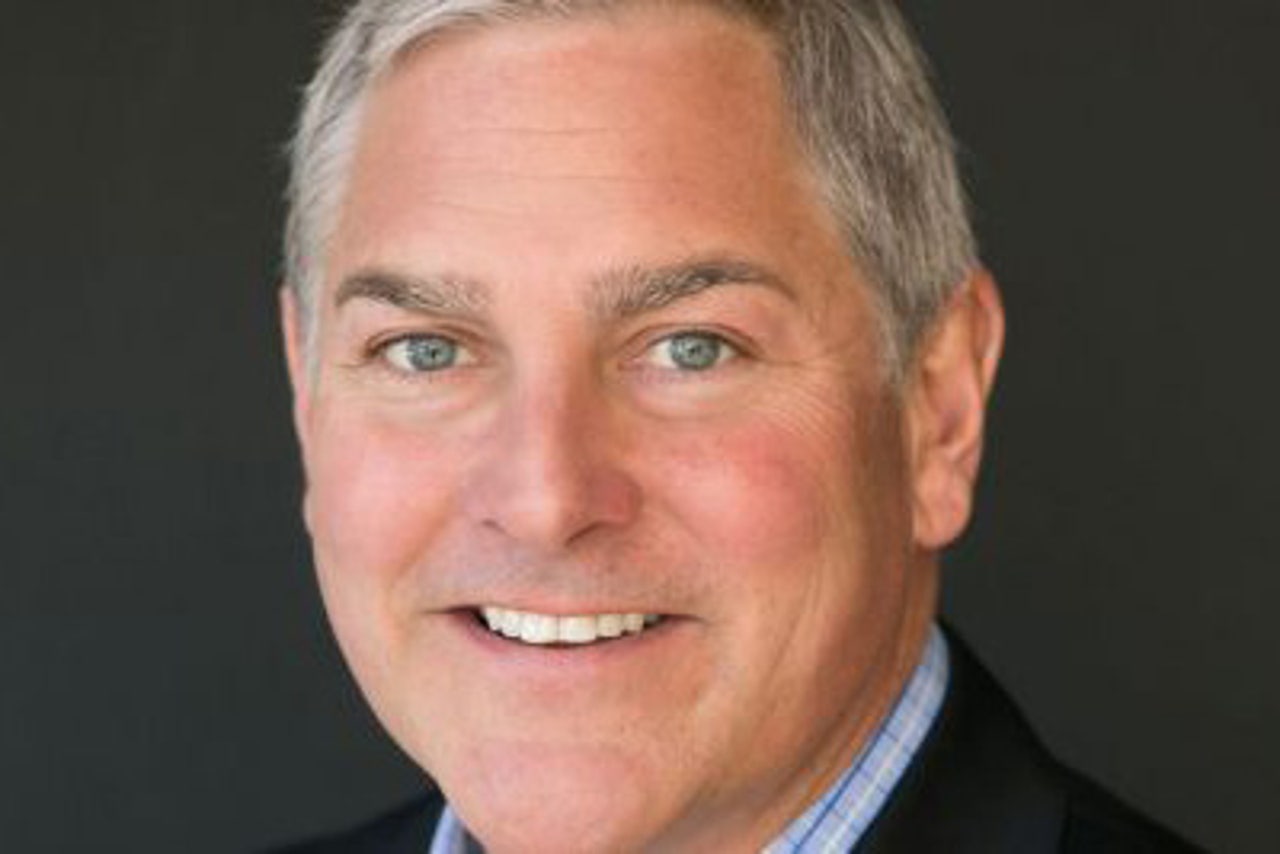 This extended Q&A marks the next in a series with FOX Sports motor sports personalities to be highlighted over the next several months. NASCAR RaceDay host John Roberts, who also hosts NCWTS Setup and NASCAR Victory Lane and co-hosts NASCAR Race Hub, lived and worked for several years in Richmond, Va., site of this weekend's NASCAR Sprint Cup Series race. You can catch him on NASCAR RaceDay Saturday at 3:30 p.m. ET on FS2. For more information on Roberts, please CLICK HERE.
FOX SPORTS: You spent several years working in local TV in Richmond. What do you most remember about the city and covering NASCAR at Richmond International Raceway while there?
ROBERTS: "There's a reason people call Richmond 'racing perfection.'  If you ask nine of 10 people in the sport, they'll tell you a 1/2-mile track is probably the best layout for passing and an exciting finish. I might be a little biased because I lived in Richmond and went to the track back when it had red and white guardrails instead of cement walls, but Richmond is a good, old-fashioned track.  Plus, the city has so much to offer from its place in American history to the central location convenient to so many people in the East. The September race determines who is in and out of the Chase. There's a reason the track sells out -- several reasons, actually."
FOX SPORTS:  You have teamed up with FOXSports.com's Joe Menzer to host a new radio show in Charlotte.  How did the two of you hook up?
ROBERTS: "Menzer and I used to work together on WFNZ in Charlotte way back in the day.  So, when he got hired at FOX Sports, we were just shooting the bull one day, discussing how another sports talk station in Charlotte had just launched.  We said that since we got along really well together on radio years ago, we should ask them if we could host a show together.  Well, we went for it, and they loved the idea. Menzer and I have a blast because we get to talk all sports, although our main gig during the week is NASCAR. We're on from 10:30 a.m. to 12:30 p.m. every Saturday on AM 730, and we take callers. In fact, Darrell Waltrip was our first call-in guest."
FOX SPORTS: You were the craftsman behind the Adirondack chairs used on the Lake Lloyd beach set during SPEED's Daytona Speedweeks coverage three separate years.  You are a skilled woodworker with an impressive woodworking shop at your home.  What is your most prized creation?
ROBERTS: "The Adirondack chairs I built for the SPEED set at Lake Lloyd probably are my biggest source of pride and satisfaction of anything I've built.  So many drivers sat in them for interviews with us and signed them afterward.  We auctioned one set off for the Greg Biffle Foundation, so not only was it a cool piece for our Daytona coverage, it was for a great cause." 
FOX SPORTS: The title of "real-estate broker" has recently been added to your resume.  How do you balance that with being a FOX NASCAR host, father and husband?
ROBERTS: "My main job is working for FOX Sports, but since most of my shows are on Saturdays and Sundays, my wife, Traci, and I have the whole week to work together.  We have a real passion for homes and helping people find their dream homes, so we channel that into selling houses. I'm fascinated by how homes are built, and over the years, that has brought me a greater appreciation for how NASCAR teams build race cars. I just love to work -- no matter what kind of work."
FOX SPORTS: Are you finding a way to put your previous experience in the construction business to use with your real estate company?
ROBERTS: "Absolutely, and that was important to me.  I did construction, landscaping and hardscaping for years, so I'm putting that experience to use with home improvement now. I perform projects for clients ranging from construction of decks and sunrooms to roofing and overall home renovations -- basically anything a general contractor might do."
FOX SPORTS: It's no secret your two dogs are like your sixth and seventh children.  What kind of dogs are they and how would we be treated if we were a Roberts' pooch?
ROBERTS: "Maya Angelou is a pure-bred German Shepherd.  Phillip is a Labrador/Great Dane mix, although I tell him he's just a 'mediocre Dane.'  He's not really great at anything, but we are crazy about these dogs.  If you had four legs and lived in our house, you would be treated better than any human on the face of the earth and would never want to leave. Maya is the smartest, most in-tune dog, except the fact she needs to go outside at 3 a.m. every single night.  She's two and Phillip is four.  He has his own Twitter handle (@PhilRobertsDog), and Maya is feeling pretty left out and angry about that."
FOX SPORTS: Word has it that you're a pretty good drummer. Any truth to that?
ROBERTS: "Yeah, I really enjoy the drums and have been playing for years.  One of my proudest moments, and one of the many reasons I love my wife, is she helped me get the opportunity to play on-stage at Tootsie's World Famous Orchid Lounge in Nashville. This was back before we were married. She was working in the music business at the time and was friends with one of the guitar players on-stage that night.  Unbeknownst to me, she talked to him, came back and told me, 'You're playing tonight.' Four songs later, he got on the mic and said, 'I don't know if you guys watch NASCAR, but John Roberts is here and we understand he is a drummer.  We want him to play a song.' And I didn't suck.  I actually played well.  It was an absolute blast, and you couldn't wipe the smile off of my face for weeks."
FOX SPORTS: You had a high school band.  Are you currently in a band?
ROBERTS: "Unfortunately, not. Every once in a while, I play with one of our camera guys, 'Hippie' John Griffin.  My high school band's name was Bullet, and we had the same name for my college band, which was odd because that was an entirely different group of band members.  I recall telling them the name of my high school band, and they loved it.  Funny thing was that I hated the name.  But it stuck."
FOX SPORTS: You've always joked about how you wanted to walk onto the UNC basketball team while in college.  Small problem – you went to James Madison University.  Do you think you could have walked on at UNC?
ROBERTS: "Well, the problem wasn't being a student at the wrong school.  The problem had more to do with a lack of talent and athletic ability.  Next question, please."
FOX SPORTS: You published The Great Book of NASCAR Lists in 2010.  Any plans for another book?
ROBERTS: "I kicked around the idea of a second book for a while because I had so much fun writing the first.  But getting a book written and published is a huge undertaking, and I've already got quite a few irons in the fire."
Other Q&A's in this series:
---
---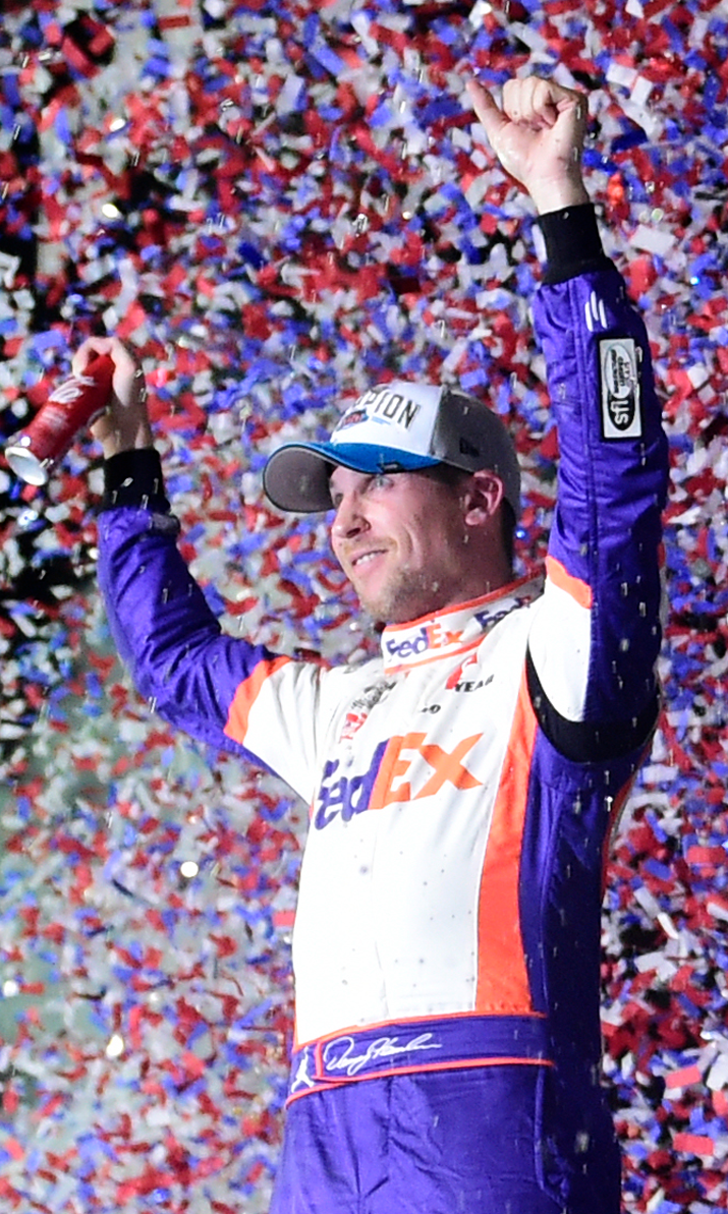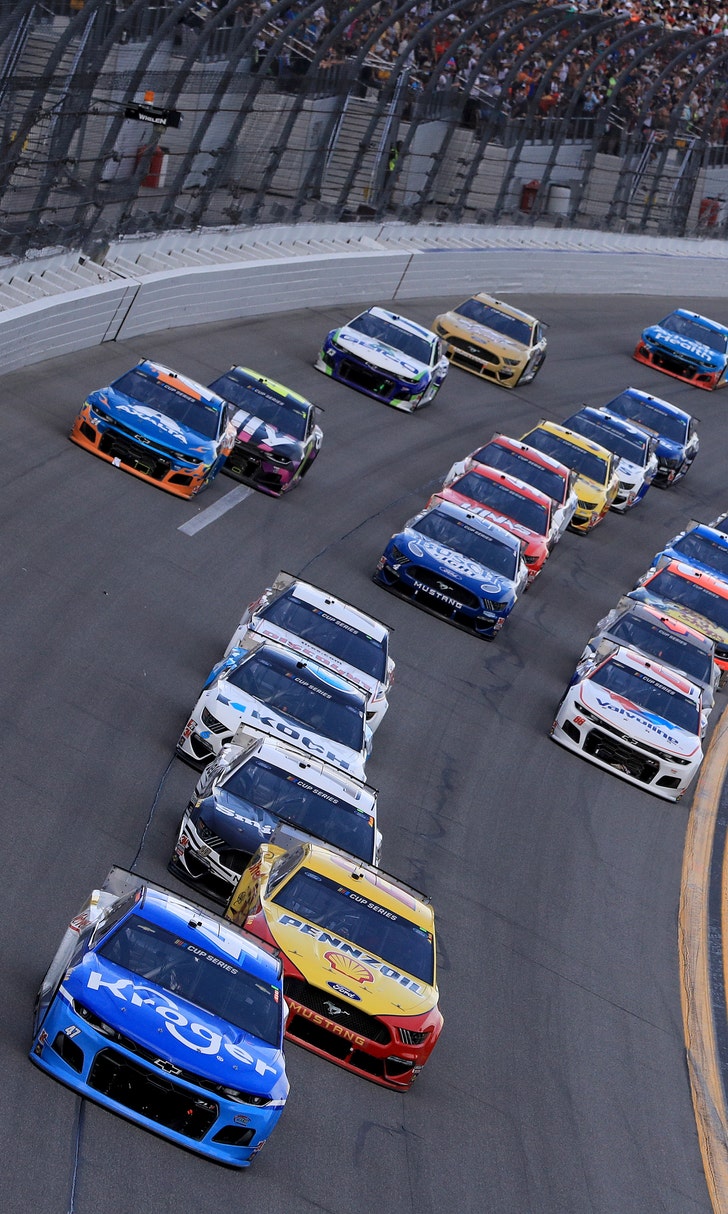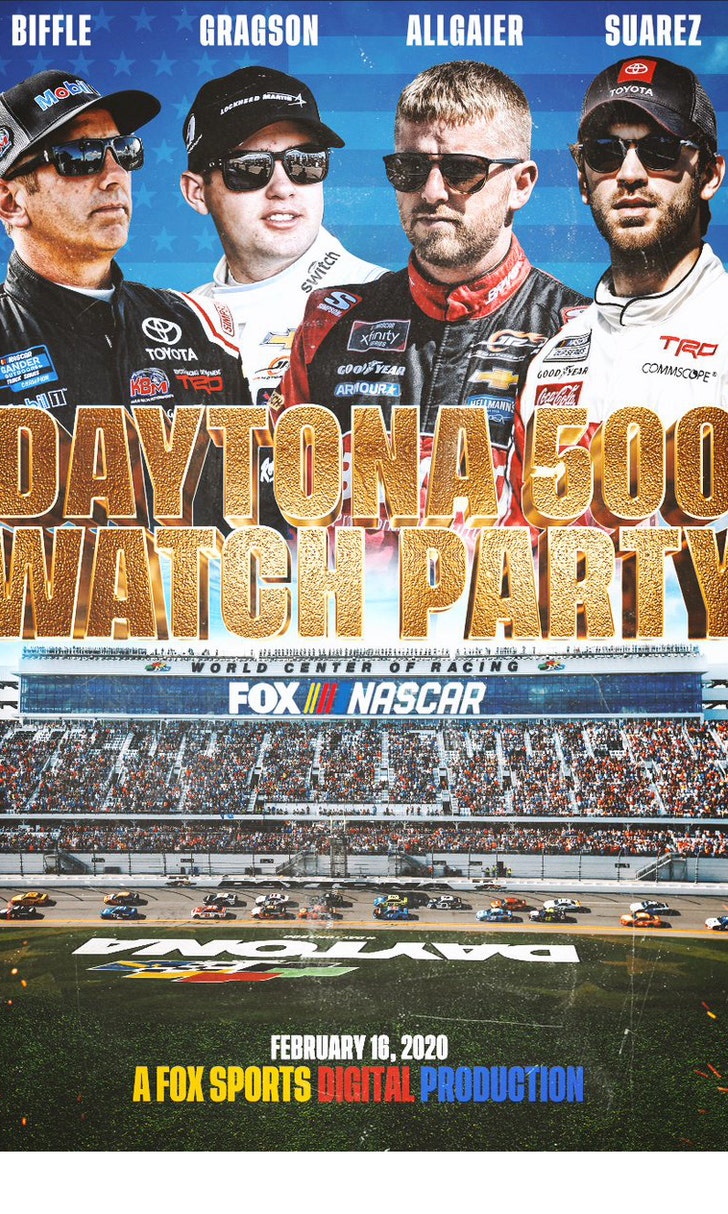 The Daytona 500 Watch Party!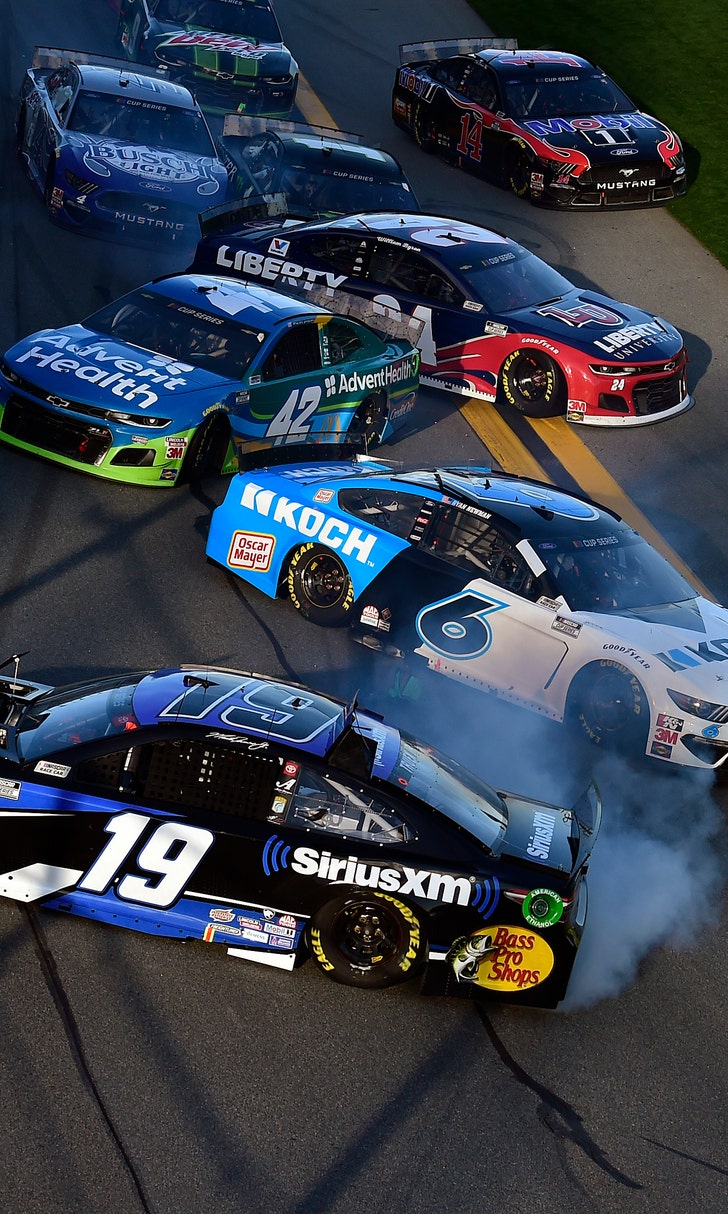 The Numbers Game At Daytona