NASCAR Craftsman Truck Series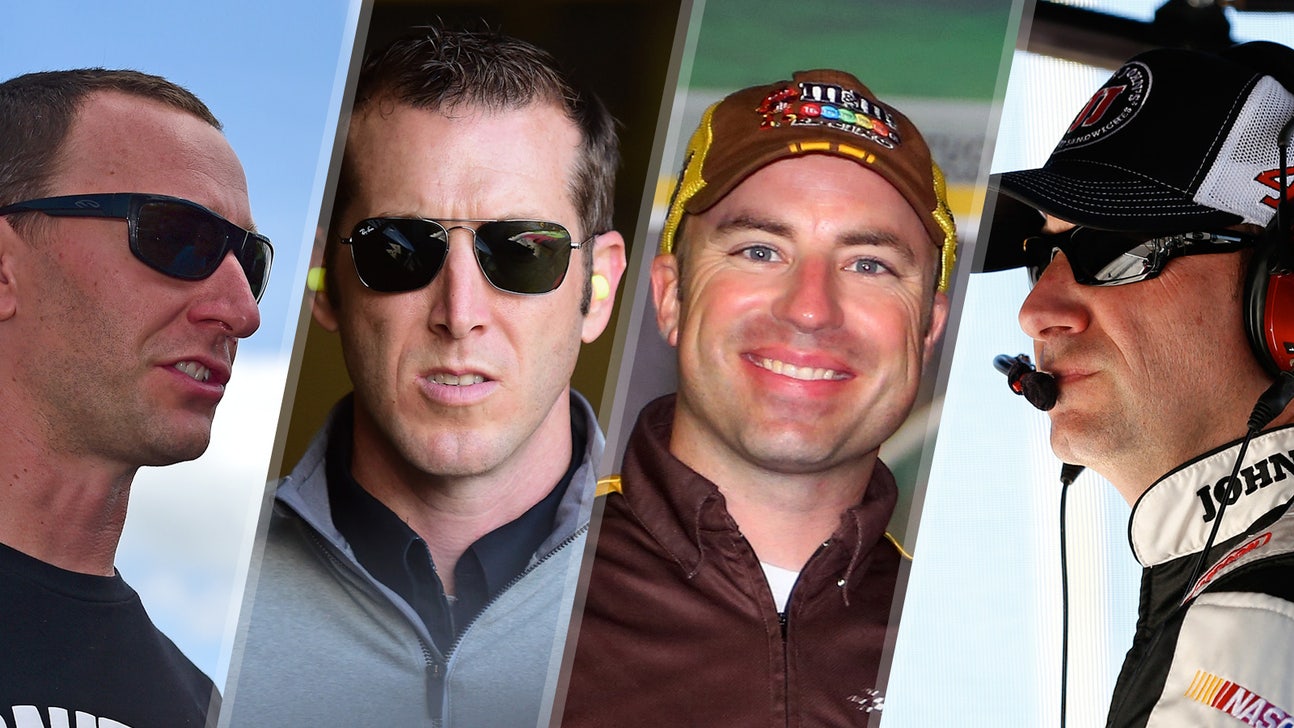 NASCAR Craftsman Truck Series
Four title-contending crew chiefs will have eyes on the sky
Published
Nov. 18, 2015 3:41 p.m. ET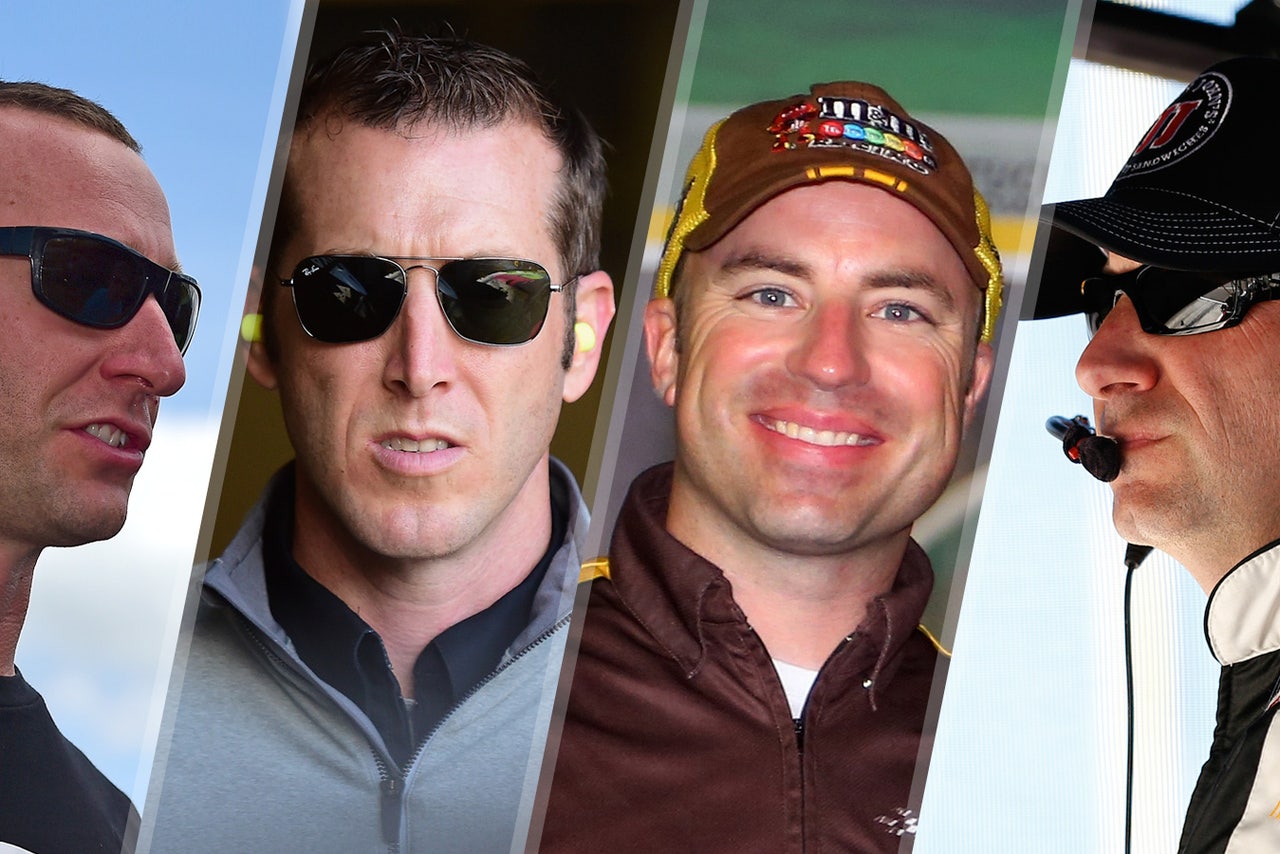 All year long, uncertain weather situations have played mind games with Sprint Cup Series drivers and crew chiefs.
In one of the rainiest seasons in recent memory, weather has played a role in the outcome of multiple races, including last Sunday's Chase elimination race at atypically wet Phoenix International Raceway, where persistent downpours forced NASCAR to call the event nearly 100 laps shy of its scheduled conclusion.
While race winner Dale Earnhardt Jr. and the four drivers in position to make the Championship 4 didn't mind seeing the race cut short, four others -- Chase drivers Joey Logano, Carl Edwards, Kurt Busch and Brad Keselowski -- could have potentially moved into Championship-4 contention by going the full distance.
With an 80 percent chance of rain now forecasted for Sunday's winner-take-all championship race at Homestead-Miami Speedway, it's possible if not likely that weather will once wreak havoc and have a large impact on the strategies of the four title contenders -- Jeff Gordon, Martin Truex Jr., Kyle Busch and Kevin Harvick -- along with their respective teams.
While no one wants rain to impact Sunday's outcome, the four championship-contending crew chiefs are all fully cognizant that it could. And they are planning accordingly.
"The weather is always a constant worry," said Adam Stevens, the first-year crew chief for the No. 18 Joe Gibbs Racing team of Busch. "You know, if you don't know if you're going to get practice on Saturday, it'll really affect how long you stay in race trim or how quickly you swap to qualifying trim on Friday. You know, that could have major bearings on the weekend, so you're always keeping an eye on the weather, which is tough to do in Southern Florida."
Alan Gustafson, the crew chief for Gordon, expects to keep a close eye on the forecast in the event that weather forces a sudden shift in strategy. The key, he says, is being prepared for different scenarios.
"You have to be aware," said Gustafson, who is seeking to lead Gordon to a fifth championship in the legendary driver's final race. "I think that's something that we have a lot of different tools that we use. It seems like every site or every weather prediction tool or software varied a little bit, so we take about 10 sample sets and try to make a decision based on that.
"Phoenix was a great example of just how close it is, and we were in a position where we tried to stay out as long as possible, hoping to get the rain and be able to put ourselves in position to lead the race when the rain came, and we were probably five, seven minutes short, and that's tough to predict when you get down to those small windows. It's tough to predict. But depending on how your race is going, it could be a big factor and it could play out."
"Pretty much between myself and three other engineers, we really monitor different forecasts, different radars to try and stay up on it," Pearn said. "I think everybody got thrown for a little bit of a loop this past weekend in Phoenix, but obviously South Florida weather is very humid and easy to have pop-€'up showers at any point.
"I think when we tested there a couple months ago, we pretty much, I think over a whole day, only got about four hours of running in just because of the sporadic weather conditions during the day. I think we definitely have to be prepared for that, but everyone is in the same boat, so I think you just prepare the best you can and deal with whatever comes."
While none of the crew chiefs are eager for weather to be a determining factor in which driver is ultimately crowned 2015 Sprint Cup Series champion, they're not betting against it, based on the latest forecast models.
"It looked like Friday was the worst (weather) day a few days ago, and now it's kind of looking like Sunday is the worst day," said Childers, the crew chief for reigning Sprint Cup champion Harvick. "Man, you just hate to have weather days like that on a big race weekend like that, especially one that is going to determine a championship. But you know, they could change 10 more times before Sunday, and we just have to wait until we get down there and then Friday morning make a plan on what we think the weather is going to do Friday and get through Friday, and then the same thing for every other day. I mean, you've just got to look at it that morning and decide what you think is right and make the best plan you can and try to execute best you can.
"You know, it makes things tough for sure, but hopefully we can go down there and get adequate amount of practice and that kind of thing, and hopefully it'll all move out of there and leave us alone for Sunday."
Whether or not rain ultimately looms large on Sunday's race, this much is certain: The four title-contending crew chiefs will keep at least one eye on the sky.
"South Florida is very unpredictable," Gustafson said. "The storms can generate in such a short period of time, it may not be a situation where a lot of places we're at you can see this coming over hours and hours. There it can pop-up really in a short period of time and not be displayed on a radar. We're geared up for it. We hope we don't have to use those skills, but if we do, we're ready."
---
---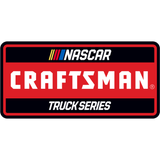 Get more from NASCAR Craftsman Truck Series
Follow your favorites to get information about games, news and more
---