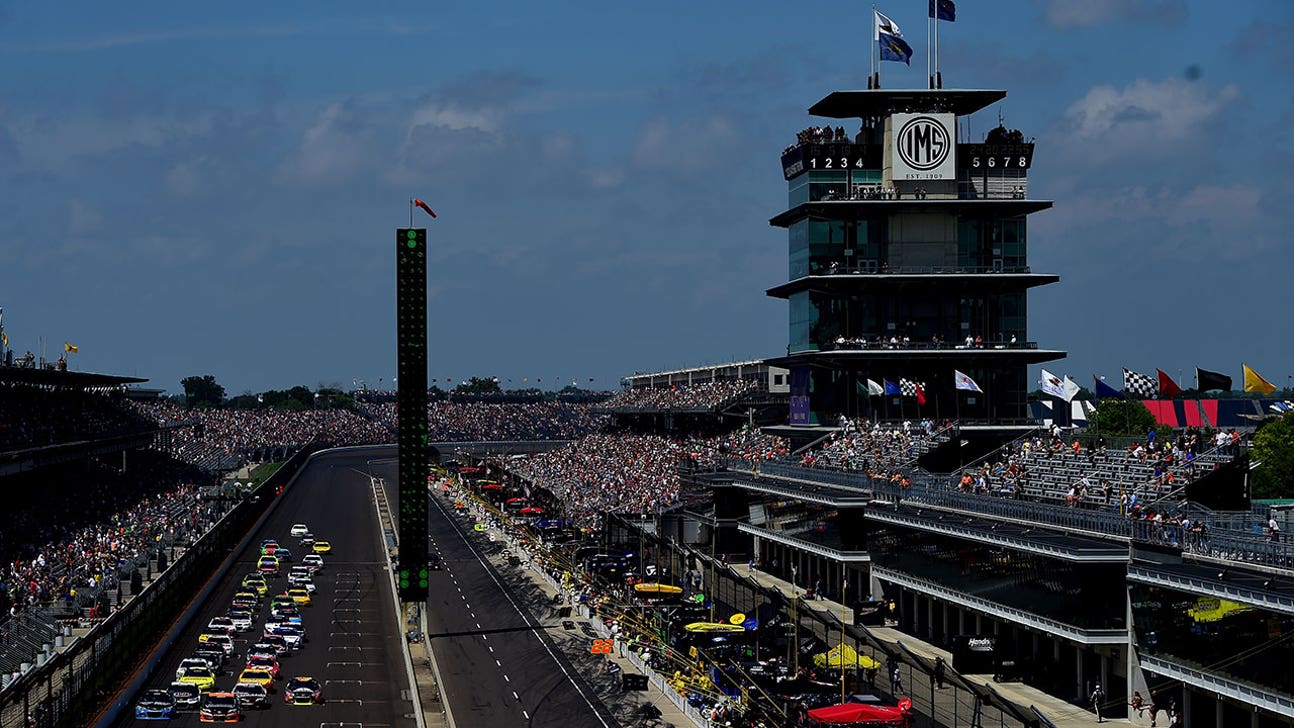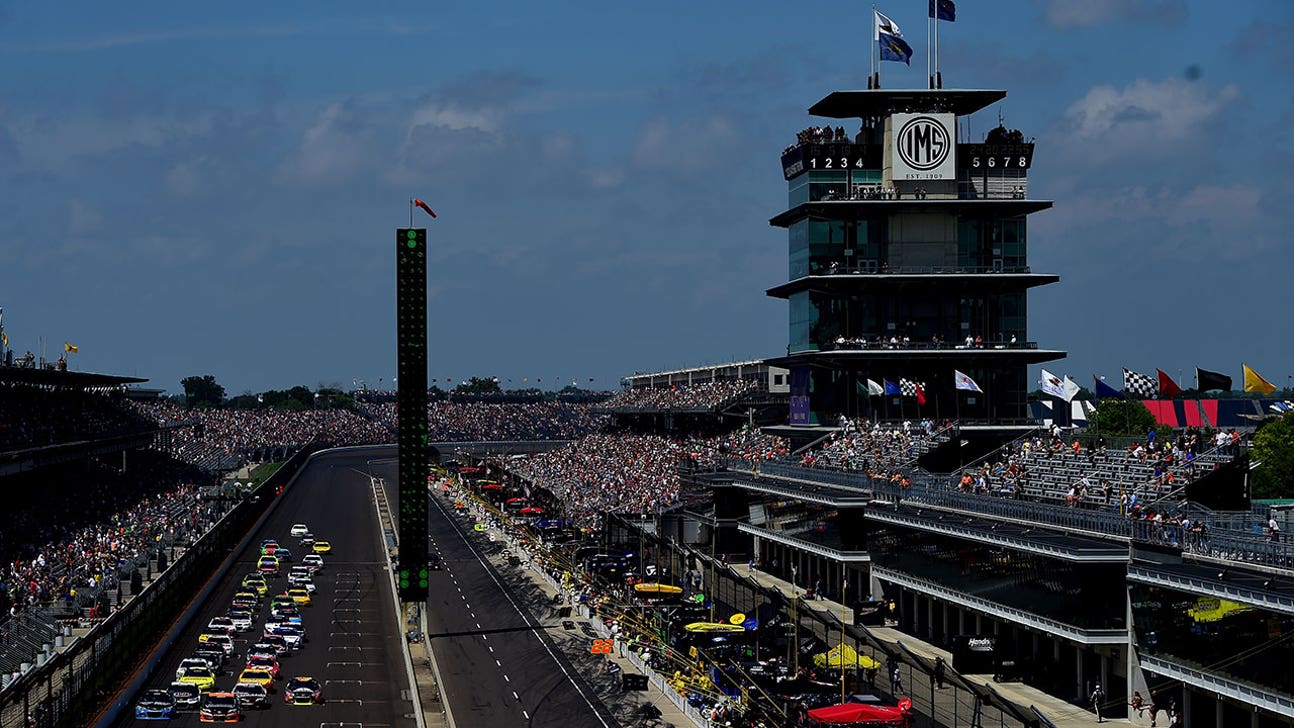 Everything you need to know: Crown Royal presents the Jeff Kyle 400 at The Brickyard
Published
Jul. 26, 2015 11:30 a.m. ET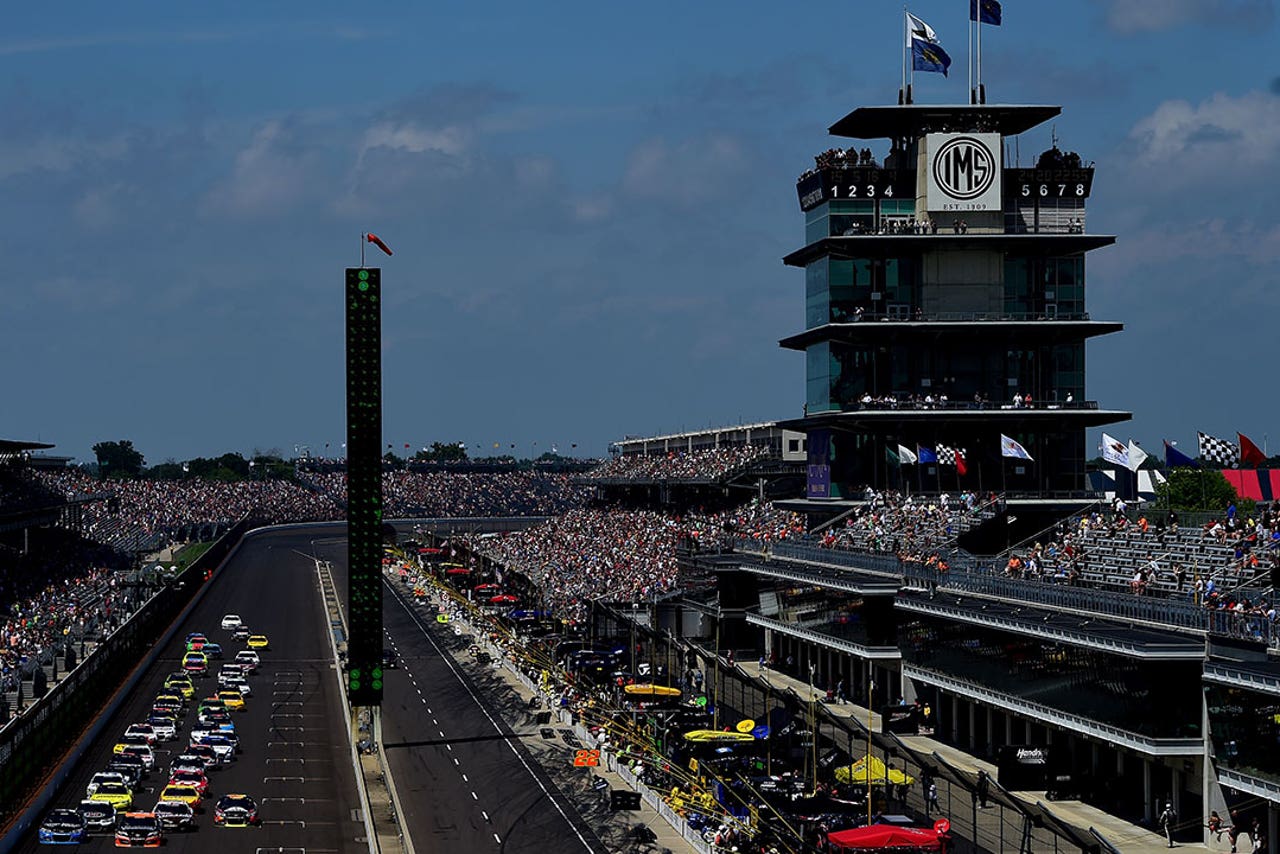 Race day is finally here and the 22nd running of the Crown Royal presents the Jeff Kyle 400 at The Brickyard is set to kick off Sunday at Indianapolis Motor Speedway. The Sprint Cup Series teams have been thrown for a loop this weekend, as NASCAR has introduced a new high-drag rules package this weekend.
Teams spent all of Friday practicing the new package, but mostly in single-car runs. With few teams racing together during Friday's session, there are a host of unknowns heading into Sunday's race.
This also marks veteran Jeff Gordon's final Brickyard 400 start. The winner of the inaugural NASCAR race at IMS in 1994 is the defending race winner, has a total of five victories, but will start Sunday's race from the 19th starting spot.
The race is not scheduled to start until close to 4 p.m. ET, and unfortunately, wet weather is due to be in the area around the drop of the green flag. Despite the forecast, NASCAR is hopeful to get the complete race in on Sunday.
Here is everything you need to know about Sunday's race:
Tune-In:
NASCAR RaceDay on FOX Sports 1 at 12 p.m. ET
NASCAR Victory Lane on FOX Sports 1 at 11:30 p.m. ET
Green Flag:
3:49 p.m. ET
Defending Race Winner:
Jeff Gordon. Race recap here.
Forecast:
According to weather.com, Sunday's forecast for Speedway, Indiana is calling for a high of 82 degrees, with partly cloudy skies and the chance of a thunderstorm. With the green flag set to fly at 3:49 p.m. ET, weather will most likely be a factor. The hourly forecast increases the chance of rain at 4 p.m. ET to 60 percent, with it going up to 100 percent at 5 p.m. ET. Indianapolis Motor Speedway does not have lights, either.
Grand Marshal:
Jeff Kyle, retired U.S. Marine Corps Sergeant
Command to Fire Engines:
Mari Hulman George
Honorary Pace Car Driver:
Lauren Holliday, U.S. Women's National Soccer Team
Color Guard:
Indiana National Guard, Joint Services Color Guard
Invocation:
Reverend Howard Brammer
National Anthem:
Country singer Kellie Pickler
Flyover:
Two A-10 Warthog planes, 122nd Fighter Wing, Indiana National Guard
Fastest in Practice 1:
Denny Hamlin. Full results here.
Fastest in Practice 2:
Dale Earnhardt Jr. Full results here.
Fastest in Practice 3:
Kurt Busch. Full results here.
Front Row:
Carl Edwards and Joey Logano
Full starting lineup: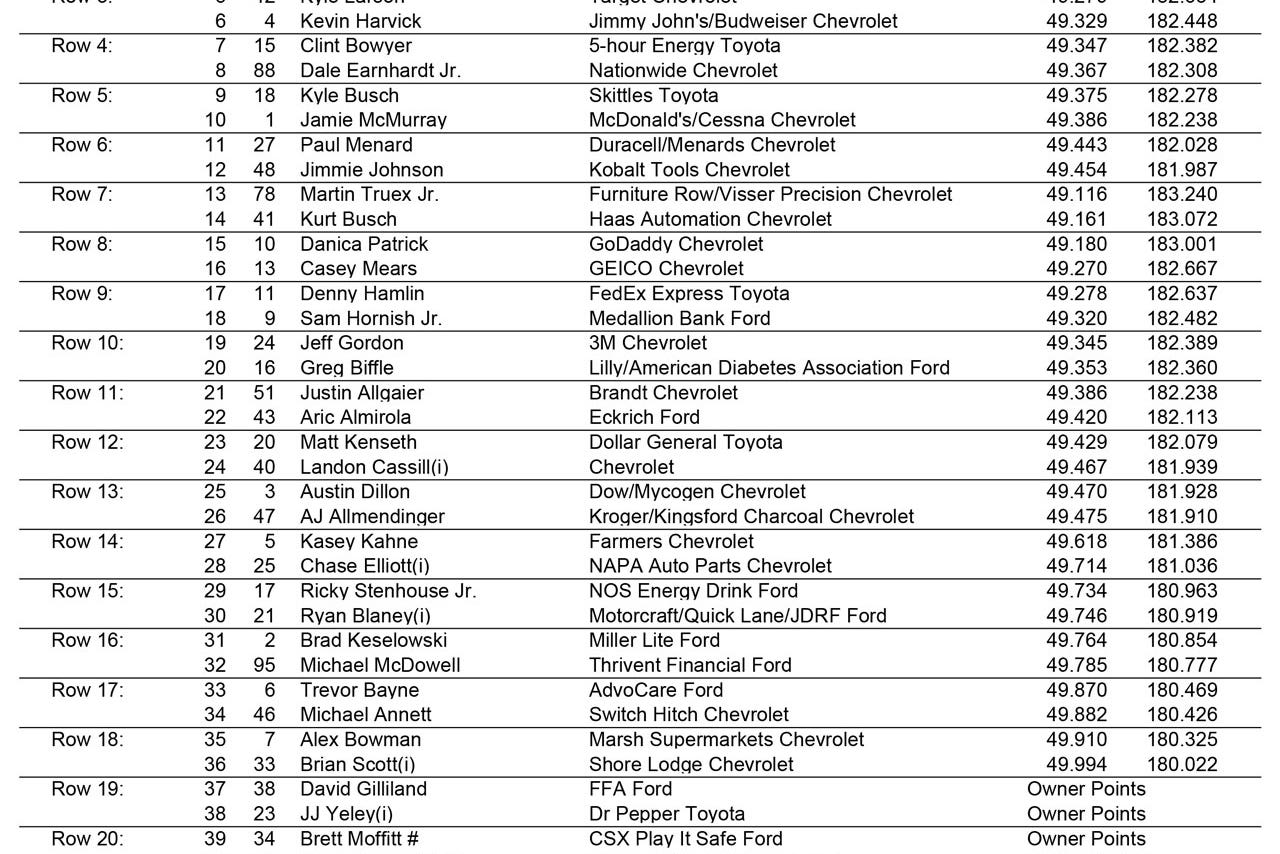 ---
---