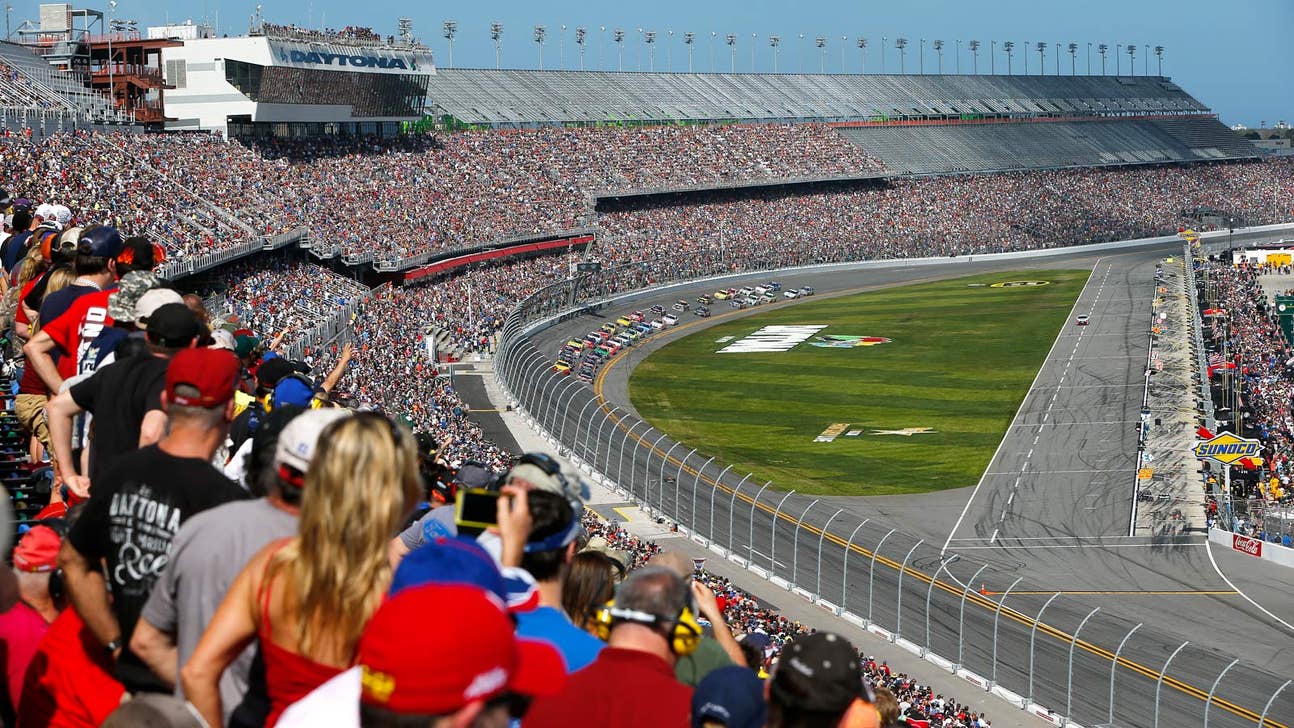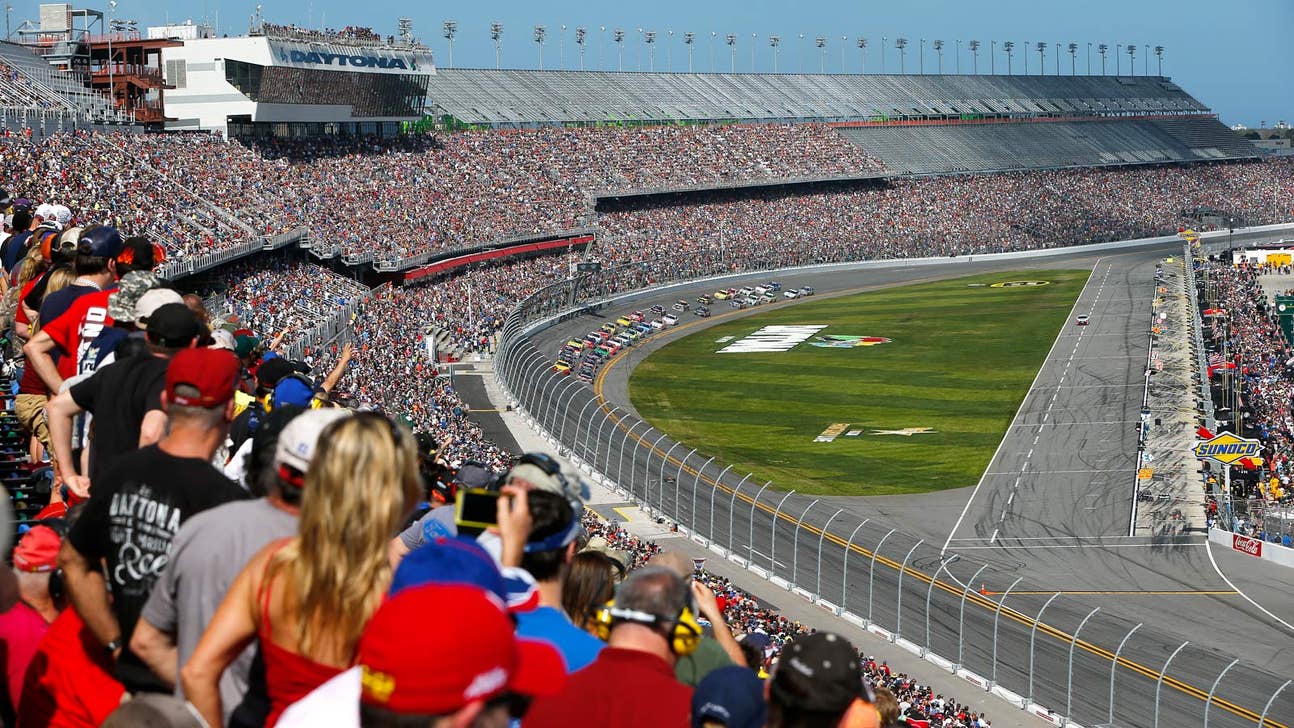 DW's analysis: Anything can happen and usually does at Daytona
Published
Jul. 1, 2015 3:23 p.m. ET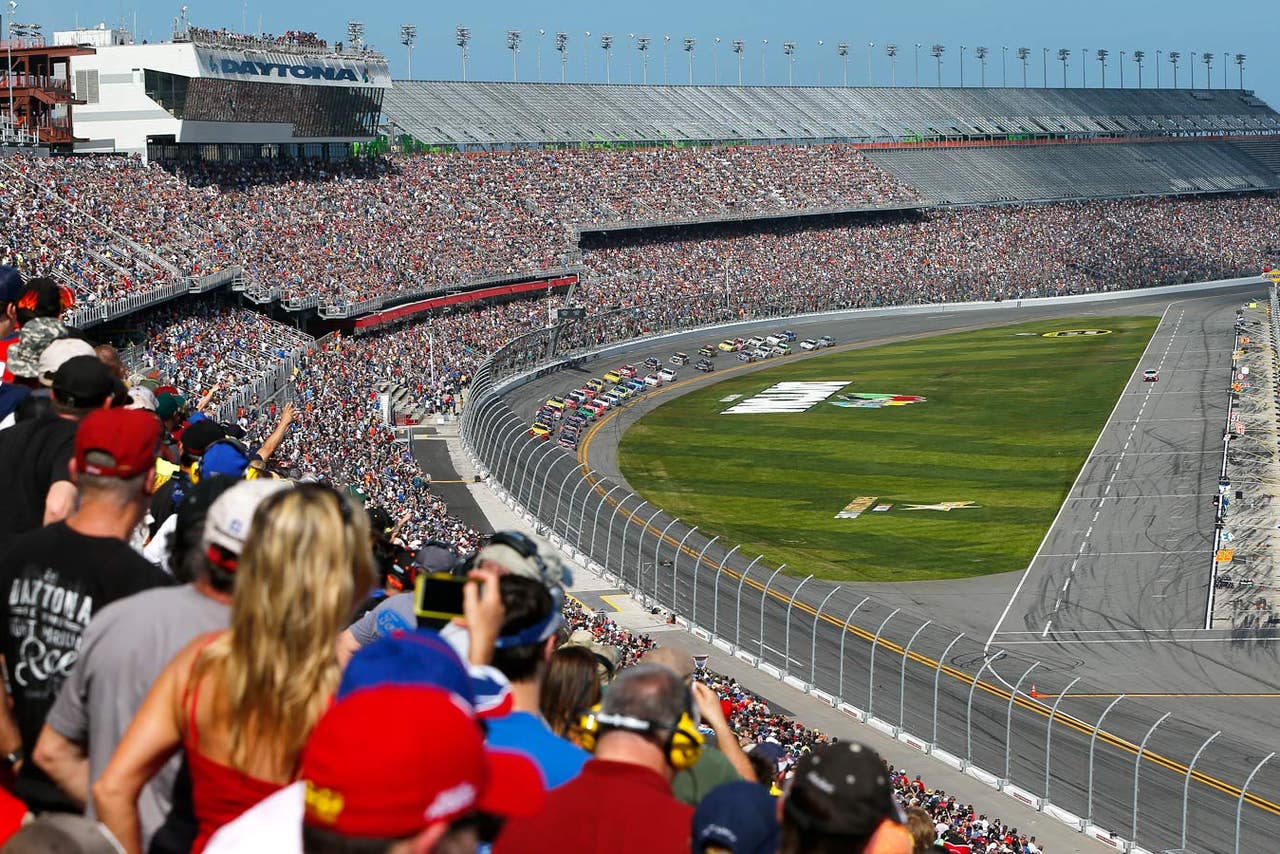 Well, the winding, twisting turns of the road course of Sonoma are behind us and now we head off to the beach for some fireworks at Daytona. Obviously, the biggest story to come out of the Sonoma race was Kyle Busch. Four months ago he was in a hospital getting both his right leg and his left foot operated on. There he was Sunday in Victory Circle.
Kyle has now marked off one of the two requirements given to him by NASCAR to possibly still be Chase-eligible come the checkered flag at Richmond in September. He's won a race and now he has to get himself 30th or better when the Richmond race is over. While he moved up two spots with his win to 37th, the reality is this is still going to be a steep, uphill climb. With that said, I still remember Junior Johnson telling me one day when I was worried about where we were in the points, "Boy, you just worry about winning races and the points will take care of themselves."
Now Kyle could take that approach, or he could tackle it another way. The drivers around the 30th position in points are running all that well or consistent right now, so if Kyle could get on a hot streak in these next 10 races, then it's definitely possible. He might want to consider a heavy dose of points racing in these next 10 events.
Kyle needs to have an average of 14th or better in these next 10 races to make it. He doesn't have any mulligans left to use. That last-place finish at Michigan was almost the final nail in his 2015 Chase chances, but he turned that right around and won Sunday at Sonoma, so there is still hope.
I also loved the irony that in Michigan, while Kyle finished dead last, his brother Kurt won the race. Here we were a week later with Kyle winning the race and Kurt finishing second. That's the first time the Busch brothers have finished 1-2 in a NASCAR Sprint Cup Series event.
Also, think about the bigger issue that back in February, Kyle is in a horrible crash in the XFINITIY Series race literally the day before the Daytona 500 and can't race for four months. His brother, Kurt, is parked by NASCAR for the first three races for his alleged off-the-track issues. Now Kurt has two wins with three less races than everyone else, and is locked in the Chase. Kyle now has one win with 11 less races than everyone else and, again, still has a chance of making the Chase.
I just thought that it was really ironic that we started the season talking about the Busch brothers and here we were on Sunday with our last FOX NASCAR broadcast of the 2015 once again talking about them. Speaking of the end of our broadcast season, it was bittersweet for me.
You all know I love broadcasting the races and I hate when we have to hand it off, but I do want to welcome back NBC to NASCAR. If you remember, they were originally in the sport started back in 2001 when FOX entered NASCAR. They then bowed out for a few years, but now are back. I'm excited they are back and I believe they are going to be great partners to work with. I think they will do a lot to help grow our sport.
Sunday was also bittersweet for Mike Joy and me because after 15 years, it was Larry McReynolds' last day up in the broadcast booth with us. Now don't worry, Larry isn't going anywhere. Come February he'll still be an integral part of our FOX NASCAR broadcasts, but just in a different role. At the same time I am sad about the change, I am equally excited to welcome four-time Sprint Cup champion Jeff Gordon to our FOX NASCAR booth. I think between him, Mike and I that we're going to have a lot of fun covering the races for you starting in 2016.
So we're off to the beach and as we all know, any race at Daytona is always unpredictable. Anything can happen and, quite honestly, usually does! It's a great opportunity for some drivers that we don't normally see up front on a weekly basis. If you don't believe me, just go ask Aric Almirola, who won last year's July Daytona race. I would wager that not a lot of people would have picked him to win the race, but he did and that propelled his team into the 2014 Chase.
Now sure, I think you will see the normal cast of characters up front, but restrictor-plate racing really equalizes the field and anyone can win. Since he won the Daytona 500 this year, Joey Logano has to be a favorite. Dale Earnhardt Jr. won at our other restrictor-plate track, Talladega Superspeedway, back in early May.
We know the Hendrick cars will be tough to beat there. Hendrick Motorsports has actually led 82 percent of the laps on the restrictor-plate tracks so far this season. This is also something you might not be aware of: Michael Waltrip Racing has the second-best average finish in the last 10 restrictor-plate races. Clint Bowyer and his new teammate, David Ragan, have won both won on restrictor-plate tracks, so that bodes well for MWR this weekend.
So here we are down to the final 10 races of the 2015 regular season. There have been 11 winners in 16 races so far. There are still five spots remaining in the Chase field. This weekend and Watkins Glen are the two best chances for a couple unexpected faces to make the Chase. I don't think we'll have five new winners before the Chase starts, so those high in the points are going to be playing the strategy game.
Believe it or not, even though Sunday was our last race of 2015, it's not like our FOX NASCAR bunch takes the rest of the year off. We literally start next week to begin working on our 2016 plans. I've had a great year on the air this year. It's hard to believe that it's now been 15 years up in the broadcast booth. I look forward to heading back to Daytona in 2016.
I also would like to remind everyone that Michael and I will be hosting our sixth Annual Waltrip Brothers Charity Championship on Oct. 21and 22 here in Franklin, Tennessee. Our good buddy Travis Tritt has graciously agreed to be our headliner for our Champion's Dinner. Our beneficiaries this year will be Motor Racing Outreach, Feed The Children and the Byrnes Memorial Fund.
For all the details, please check us out on WaltripBrothers.com and on Waltrip Brothers Charity Championship on Facebook. It's a fun event that raises a lot of money for some very needy folks.
---
---