Denny downshifts rhetoric over Logano
March 22, 2013

Can't we all just get along?
Denny Hamlin once called Joey Logano his teammate. After last Sunday's run-in at Bristol Motor Speedway between the two drivers, Hamlin dismissed Logano's indignation later that night on Twitter with a simple, "hush, little child."
However, Hamlin's tune softened slightly on Friday.
"As far as I'm concerned, there's nothing to it from here on out," Hamlin said.
While Hamlin, who will start on the pole for Sunday's Auto Club 400, would prefer to put the incident in his rear-view mirror, that might be difficult considering that Logano qualified sixth and will move up two positions after Greg Biffle (second) and Brad Keselowski (third) drop to the back of the field due to engine changes.
"Last year, I don't remember whether I took the inside or the outside, but we did lead the first lap, so I'll probably do whatever I did last year," said Hamlin, who posted a lap of 187.451 mph.
"The good news is the spoilers are so tall there's no intimidation factor, because you can't see anybody. I have no idea who's behind me at any point, and really, where Logano's at won't play any factor. Whatever I did last year, I'll do the same.''
Hamlin hasn't talked to his former Joe Gibbs Racing co-worker since Logano approached his Toyota after the Food City 500. Initially, Hamlin replied via tweet, "Need my address?" However, on Friday, Hamlin did show a bit of remorse in reply to his retort that Logano "was coming for" him. He agreed that saying, "I usually don't see him, so it's not usually a factor" was indeed harsh.
"Well, I probably shouldn't have gave that little jab at the end," Hamlin said. "Probably should have just left it alone after the question was asked about what he said.
"You can't as a driver — it's not up to me to determine where he stands among the elite of NASCAR. I think that it's the fans and the teams who decide that. I didn't need to give my opinion on that. I think that was kind of a low blow."
Not surprisingly, Logano took offense at Hamlin's remarks. He doesn't expect the situation to change until "someone says something personally to me."
Although Logano said he was "hoping to start in front of (Hamlin)" on Sunday, with the caliber of his cars lately, he expects his performance to do the talking.
"It's frustrating," said Logano, who jumped up to 12th in the point standings after salvaging a top-20 finish last week. "But I'm always looking at the silver lining. I've had two race cars in a row — I thought Vegas was really good and Bristol — I've had two really, really fast cars. I feel I have another good car here at Auto Club Speedway, and I'm looking at making the most out of what I got.
"That's where we've failed this year — not getting the finishes we've deserved where we've been running throughout these races. My goal is to go out there and make it happen and put this thing in victory lane."
Hamlin acknowledged he didn't care for the way Logano raced him on Sunday. Although the pair had a few issues during Logano's JGR tenure, the skirmishes never made it to light.
"Off the track we were definitely fine," Hamlin said. "No issues. Like anything else, we had our on-track stuff, and that was never really was public. But we had times where it was like, 'Why did you race me that way?' Or vice versa, or it went the other way also. I think I had as much disappointment as him on the racetrack as teammates as he had in me. It was kind of an even shake there.
"Off the racetrack we would see each other in Monday morning meetings and debrief just like nothing ever happened. I think this year, a little bit of a factor — and it's hard for me to speak for him, but I'm guessing he has an awful lot to prove over there. Matt (Kenseth, Logano's replacement) is really running well over here.
"He had a great race going with a car that could win, and he got taken out. I think that raises his level of frustration. If we were in the back, he probably would have still been mad at me, but not as much as what he was."
Logano was "surprised" that Hamlin still holds a grudge.
"So he's not sorry?" Logano asked. "Whatever."
WE ALL REMEMBER OUR FIRST …
Got ink?
Kasey Kahne does. And yes, "it was a little bit" painful.
"It kind of just pulls," Kahne said. "It's like sharp and then it just pulls for 30 minutes or however long it took. Then probably the next two hours after that it stung a little more. Right now, it just feels like a bit of a scab or something, it's not a big deal."
On Friday, Kahne revealed that the initials tattooed on his forearm represent his grandfathers Kenny Kahne and Richard Peterson, both who both have passed away.
Kahne says he did not make the decision in haste.
"I've thought about it," Kahne said. "For a while there, I wasn't really into tattoos. Then over the last probably year I've thought a lot about it. It's been really the only thing that I wanted up to this point. I was thinking about maybe doing it in Vegas or something a few weeks back and then figured out how to do it here in California.
"A good friend of mine out here set it all up with one of the guys that he works with. It was great. It was first class, and I enjoyed every bit of it. ... The guy that actually did the tattoo was a stand-up guy. A great guy to talk to. I laid down, laid there, he drew it on my arm and that was it."
While being tattooed might seem uncharacteristic for Kahne, he said the ink is growing on him. Plus, it received his mother's stamp of approval. Kahne wasn't sure "what direction she would go."
"She was pretty happy about it," Kahne said. "She said it brought a little tear to her eye, so it was good.
"I felt good about it. I'm glad I did it. I saw it this morning when I woke up, and I was like, 'Man, I like that.' That was my first one. I liked it, so who knows? For now, though, that is really it. I just kind of enjoy the part of good memories, lots of memories. It's just right there, something I will see all the time now and think more about some of those memories. I like what I did."
SAY WHAT?
Miller Lite debuted a commercial this week with Sprint Cup champion Brad Keselowski. Although Keselowski is featured prominently in the ad, it's the hot blond actress playing the waitress who steals the show.
"After last year, I had a lot of fun at the banquet, and after the Homestead race and I felt like personally that countering that with a responsibility message was not a bad thing to do," Keselowski said.
"I jumped at the opportunity when Miller gave it to me to do something responsibility-wise. I think it is a great spot as far as that is concerned. It is good for the sport to have sponsors that activate and put drivers out into the mainstream. I think we all reap the benefits of that. Hopefully, we will continue to see more of that. ... I am glad to see Miller step up and do that, and I think it is really healthy for all of us."
Apparently, the actress actually is a singer. Keselowski said she is "really good. She has a hit out here in California.' But did the champ get her number?
"Maybe. She will be at the racetrack this weekend."
---
---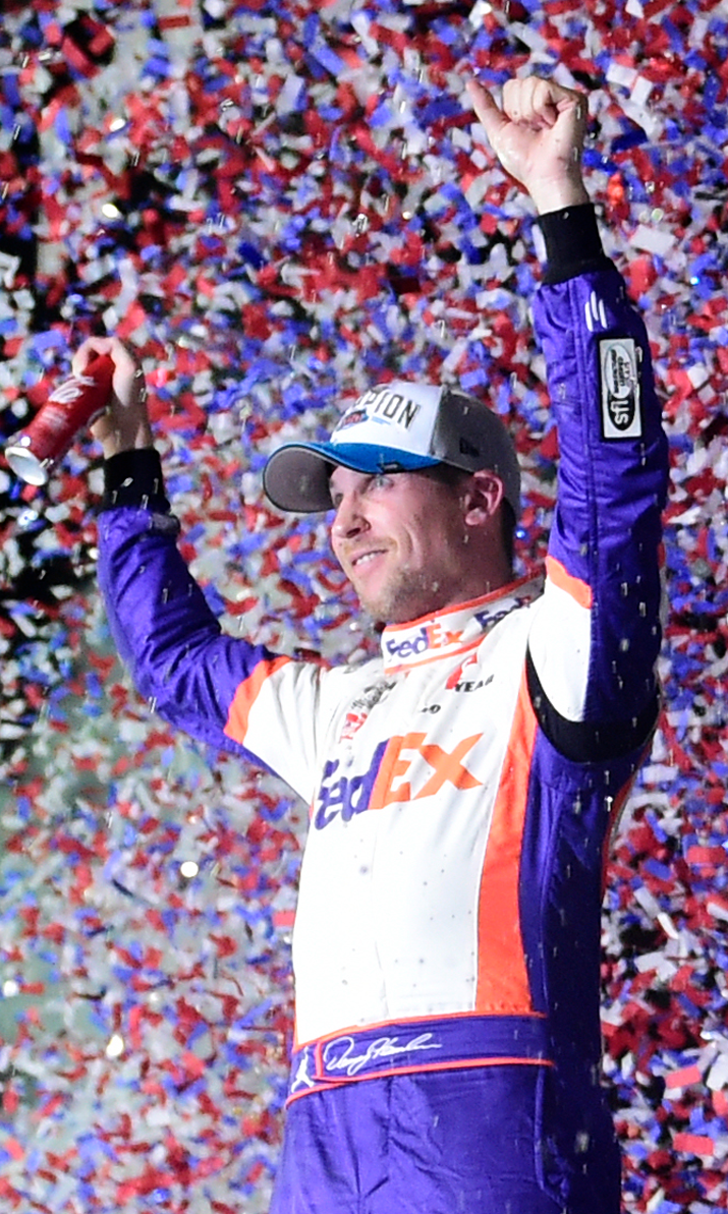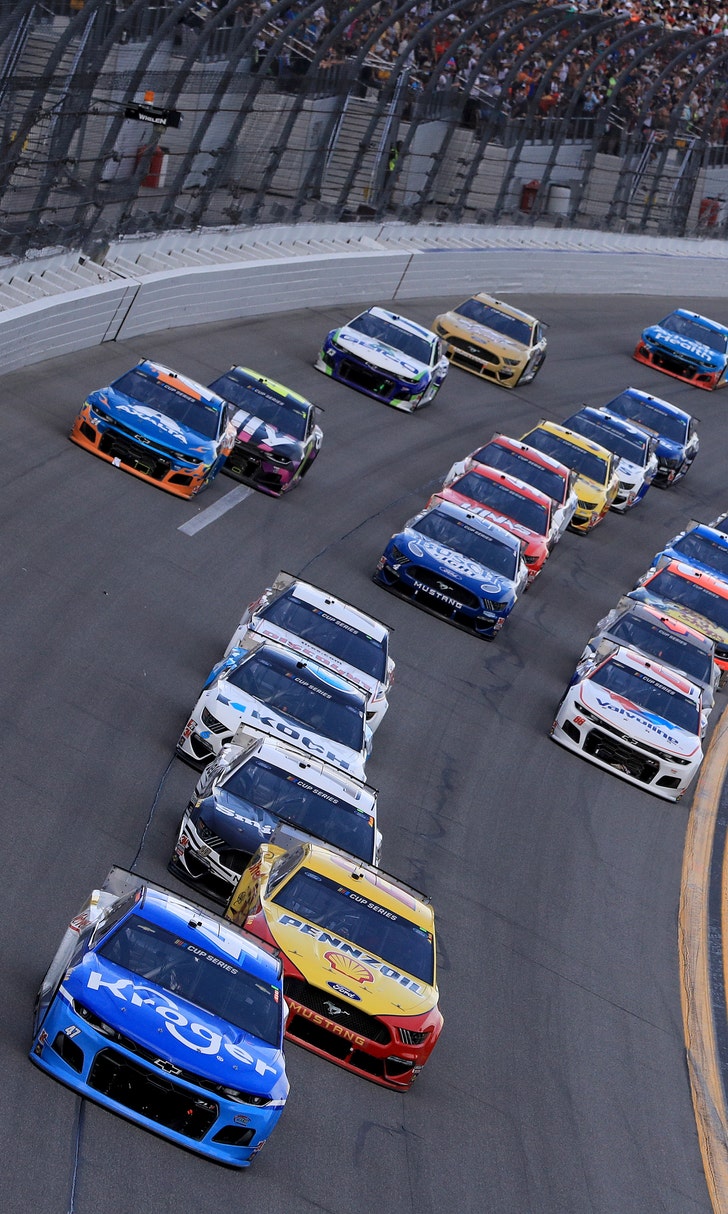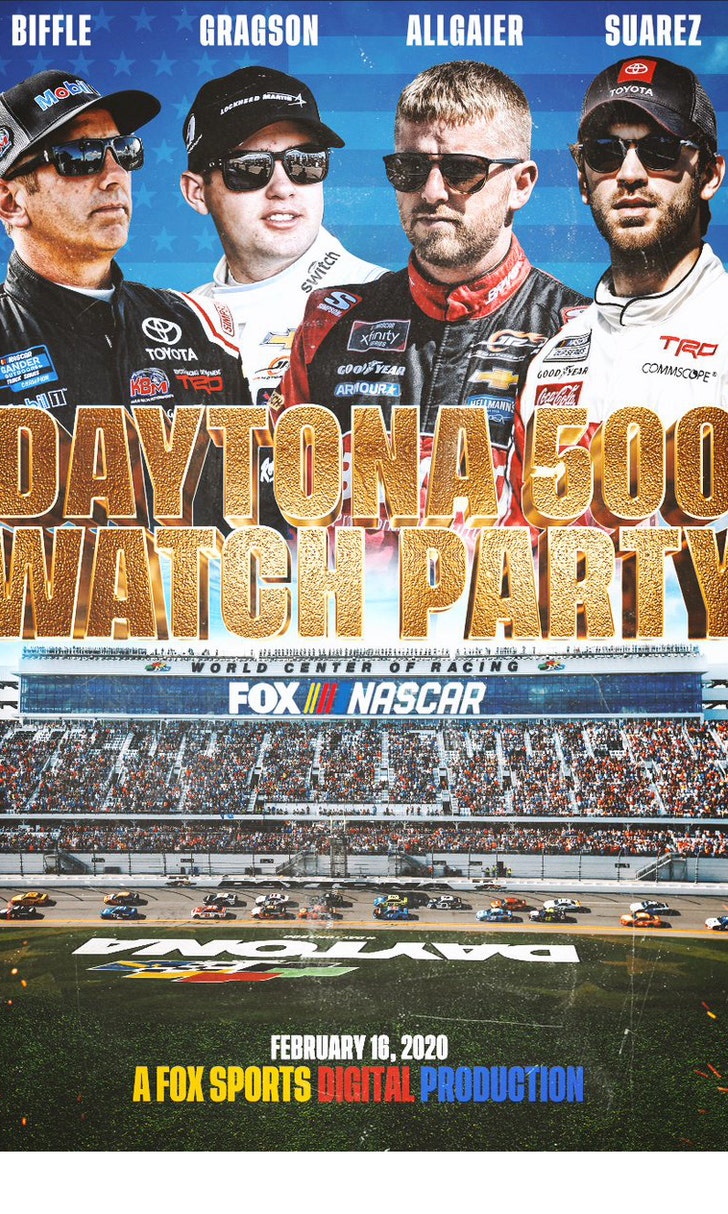 The Daytona 500 Watch Party!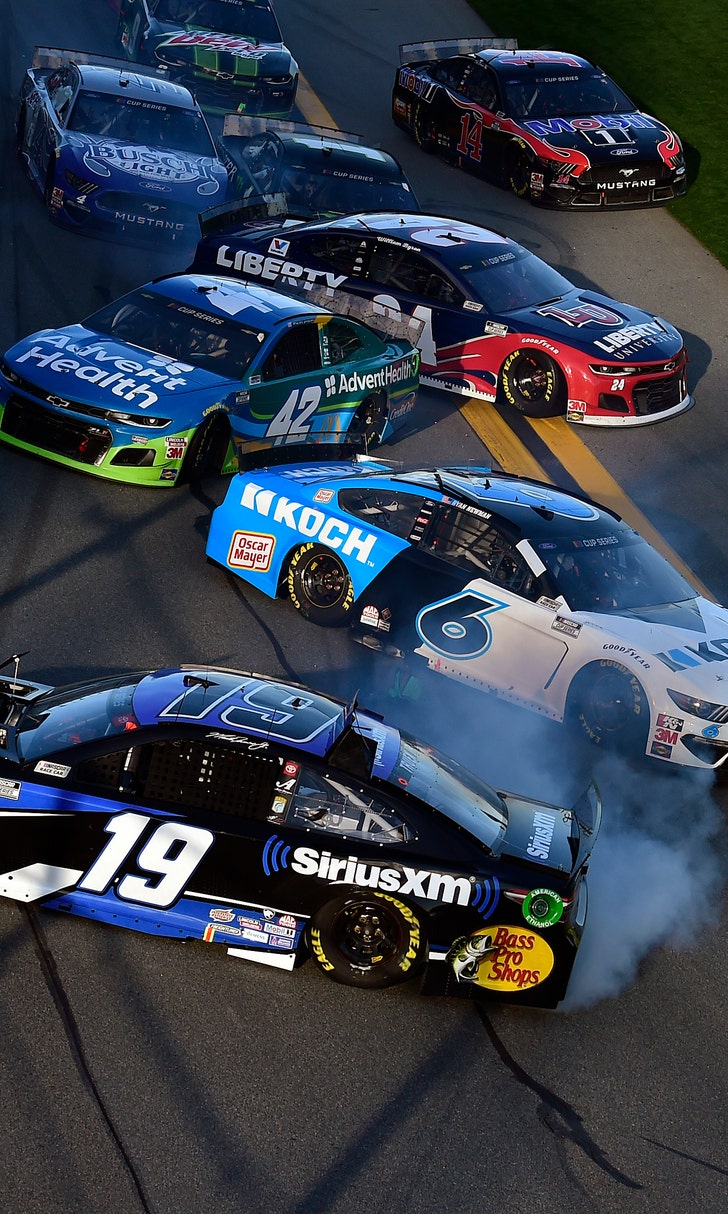 The Numbers Game At Daytona