Dale Jr. honors dad's life his own way
BY foxsports • February 10, 2011
Dale Earnhardt Jr. doesn't want to share the spotlight being cast on the 10th anniversary of his father's fatal crash at Daytona International Speedway.
He's not being rude, not shying away from the moment.
He simply believes that this is a day for all the things that make up the Dale Earnhardt legacy to shine. And while he recognizes that he is part of that legacy, he in no way wants to make this about him.
So he politely answers questions about the loss of his famous father on Feb. 18, 2001. He keeps his deeper personal thoughts and feelings about that day private, but weighs in on a wide range of topics related to his dad and his memories of him.
One senses that for Earnhardt Jr., this day actually won't be that different from many others over the past 10 years: a time to remember good moments with his dad and to once more revel in the racer and man that he was.
No, he doesn't think a lot more about winning this Daytona 500 than he does any other. Yes, he thinks about his father. And no, he doesn't spend time wondering what might have been if not for that accident.
"I would rather not talk about it, personally, and I don't try to extend the answers to the questions," he says. "You guys know what he was to the sport. What's important to me is that he is remembered for what he was on the track and off the track. It has nothing to do with me; it shouldn't have anything to do with me. I'm not even in the equation. It's about his life.
"With the anniversary coming up, it's about him — I understand my connection to him, and I understand that I might be able to shed some kind of light on what the day means and how it makes me feel, but it really doesn't matter. What matters is what he was and that we remember him for who he was on the track and what he did for us as individuals."
He quickly points out that most fans and friends have a memory or moment they appreciate concerning Earnhardt — and that is what this anniversary should be about.
"I want it to be as great as it can for him and for his family, me included, but I just try not to get in the middle of this — even after death, you just want to respect him, you want to do things for him or not do things out of respect for him," he says. "That's basically, I just want to stand on the sideline and appreciate the day, appreciate the anniversary, appreciate his life and watch him be honored by whatever people may do."
Still, it could not have been easy for Earnhardt Jr. all these years. Especially not in the beginning, when he had to keep going.
On the day that Earnhardt died following his crash in the season-opening Daytona 500 — a race won by Dale Earnhardt Inc. driver Michael Waltrip, who finished just ahead of Earnhardt Jr. — and in those that ensued, NASCAR and its fans tried to figure out how to move forward with respect but without the man idolized by legions of fans.
Earnhardt Jr. admits that, at the time, he didn't really want to go racing that next week. Neither did anyone tied to DEI, not really.
"After that happened, I never wanted to see another racetrack or a race car again," Earnhardt Jr. said. "We went to Rockingham, and I went because I felt responsible to go. But I didn't want to be there. After about a week I got to thinking I was like, 'What else am I going to do? My dad gave me this opportunity, and I would be foolish to squander it.'
"It was so crazy back then, you couldn't think at all. I didn't want to be at Rockingham, I knew that."
Things didn't go well there. Earnhardt Jr. crashed on the third lap, an incident that horrified his spotter.
"I was spotting for him and when I saw it, it made me almost vomit," said Ty Norris, then a vice president at DEI. "I couldn't believe what I just saw when he got hooked and turned into the wall. It just gave me the flashback to the week before. And I think after that happened, they probably could have worked and fixed that car, they just were ready to go home. Junior didn't want to get in the car. It was just, pack it up, let's go."
But Earnhardt Jr. soldiered on, and has been doing so ever since.
He always has done an excellent job of honoring his father's legacy while carving out his own. He has dotted his career with fun and funny stories of his time with his father — and expects to hear more of those from others as the anniversary nears.
His own stories, he primarily keeps to himself. He sees himself as a kid like any other, one who sometimes found humor in situations that set off his father.
He finds that his memories are good and not at all unsettling — and doesn't expect that to be changed by what will likely be a series of stories and programs honoring his father.
"When I think about my dad, I don't think it's intentionally, but every time I think about him, it's about something fun or something funny or when he was getting on me or picking on me or I did something that he didn't like that I thought was funny, those are always good memories," Earnhardt Jr. says with a soft laugh. "I did a lot of things that pissed him off, but I thought were hilarious, especially the fact that he got upset."
He related a tale of making peanut butter and jelly sandwiches in his hotel room at Rockingham one year with his friend, only to be interrupted by his dad — who was expecting them to go to dinner.
He tells the story as only a son can.
"We were watching old 'Batman' reruns and we almost went through a whole loaf of bread eating those peanut butter and jelly sandwiches and Dad came in there about halfway through it and as he was opening the door was hollering ... and once he opened the door and saw what we were doing, he was really upset because we weren't more professional because he thought we should do what other drivers were doing, what he's doing is the best thing to do, so he thought we were kind of lazy and we laughed," he said.
"We had tons of moments like that when I was working with Steve (Crisp) in the Nationwide Series where we would be lazy or do something goofy and Dad would just get so mad for us not taking things more seriously."
As he looks at his life, though, Earnhardt Jr. admits that he sees things he feels his father would be proud of.
After all, he's come a long way in racing. He owns 18 Cup victories and a pair of Nationwide Series titles. He co-owns a Nationwide Series team with his sister and other partners. He's the sport's most popular driver, competes for the premier organization in Cup racing and handles himself professionally and thoughtfully with sponsors, media and fans.
That won't matter that much off the track at Daytona, though. As the sport celebrates the life and successes of his father in the coming weeks, he just wants to be a son — one sitting on the sidelines and watching his dad be honored.
And while many will weigh in on what things might have been like if not for that crash, that's not a path Earnhardt Jr. lets his mind travel. If asked, though, he'll admit that he thinks he has conducted himself in many things in a way that would have made his father proud — including, perhaps, his approach to this anniversary.
"I can't even picture, I can't even begin to get the faintest idea of what it would be like if he was still here, how things would be, what the sport would be like, what our lives would be like," he said. "But I think that there are a lot of things that I do and have done in the past 10 years that I think that would make him proud.
"I'm 100 percent certain that he would be proud of my sister and what she's accomplished, what she's achieved and goals she's set out for herself and certain things she's been a part of behind the scenes for not just me, for the good of the sport. I think he'd be pretty happy with how we've done."
---
---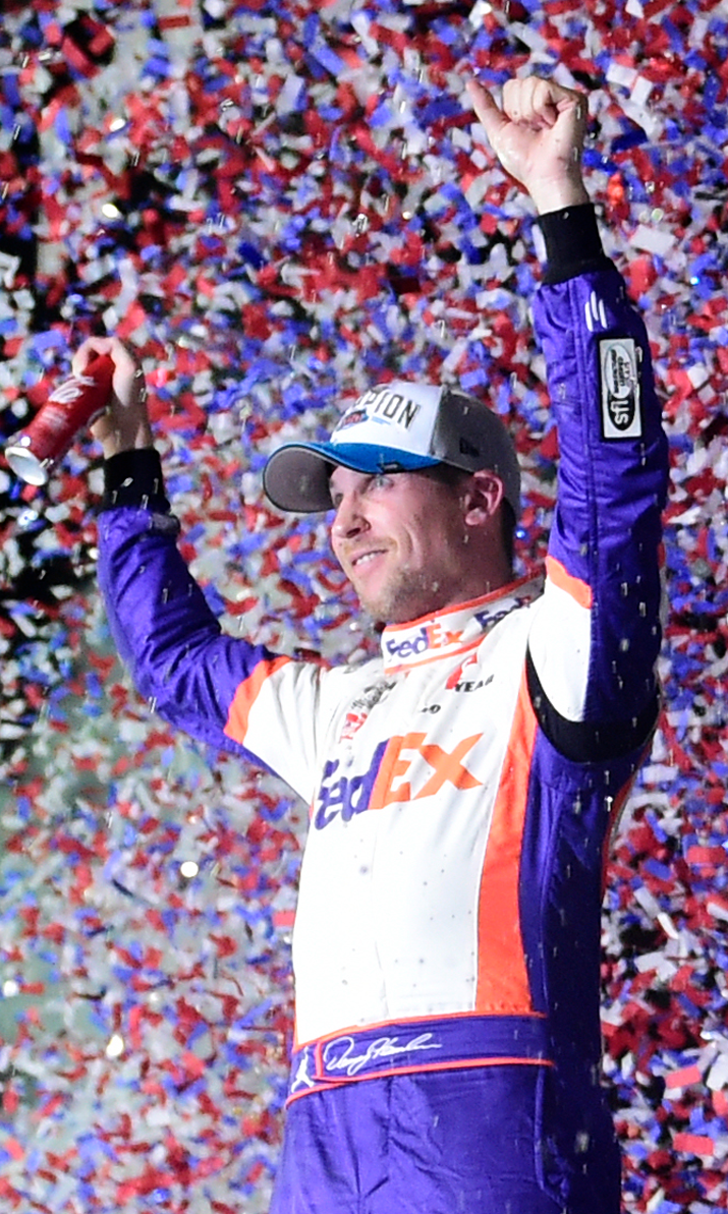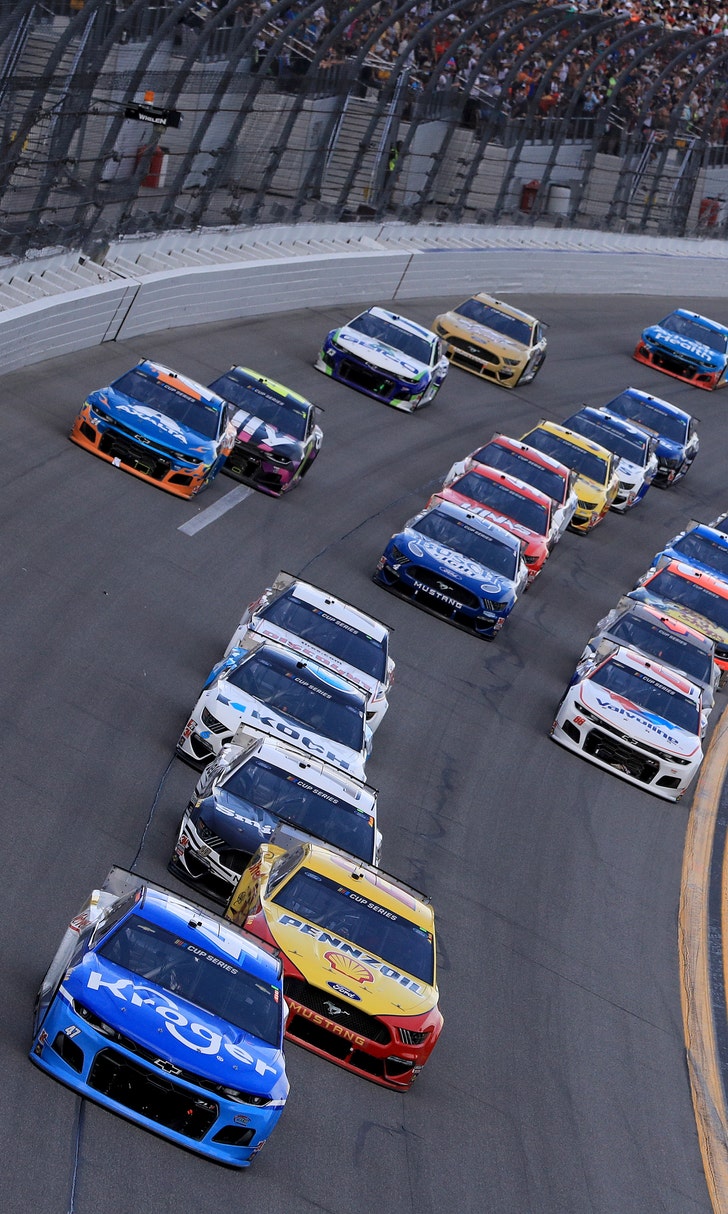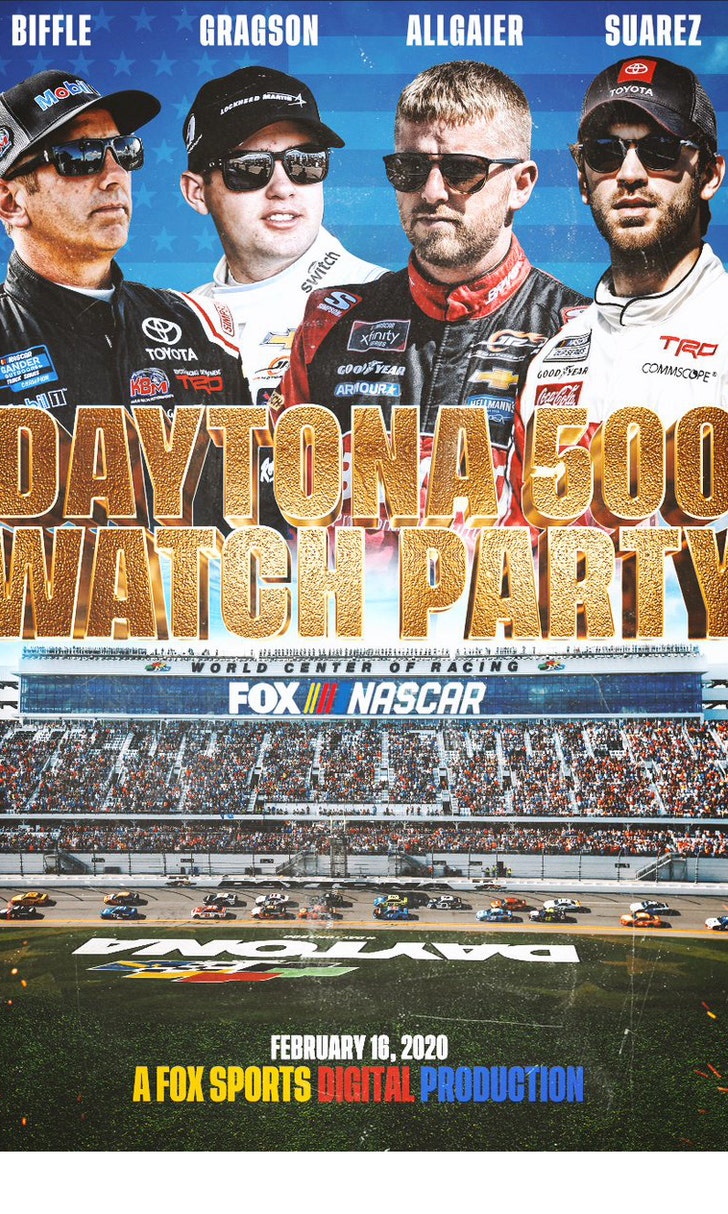 The Daytona 500 Watch Party!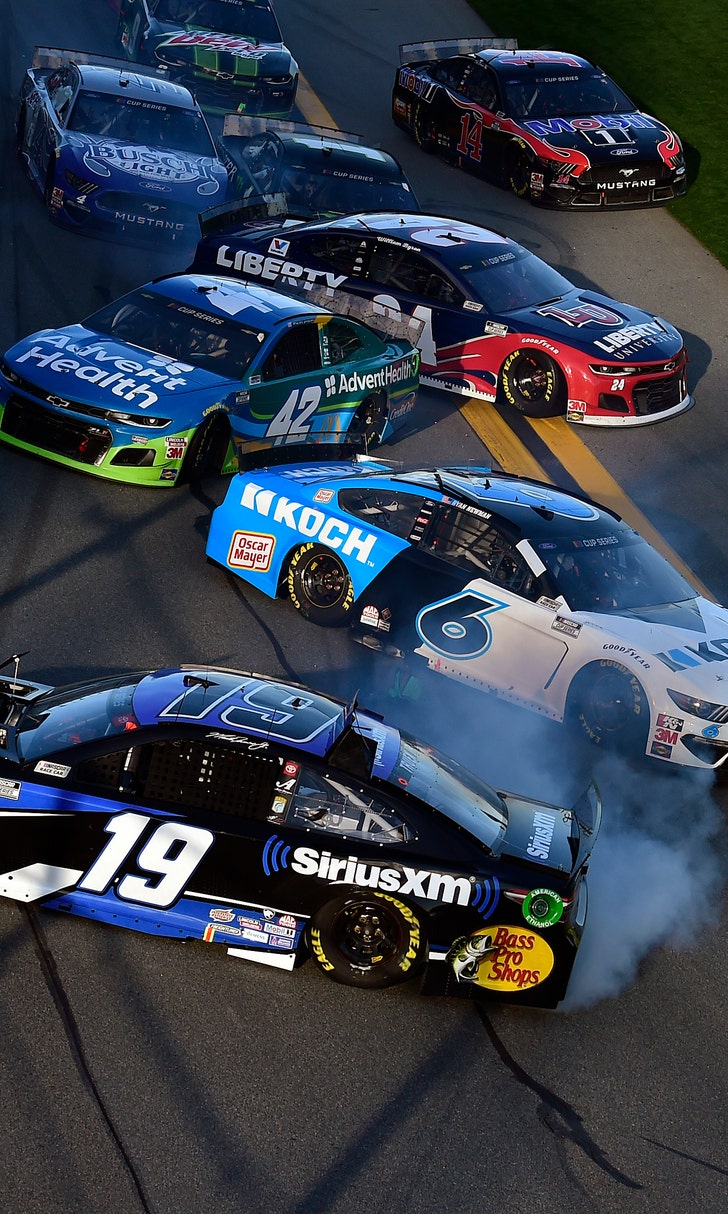 The Numbers Game At Daytona