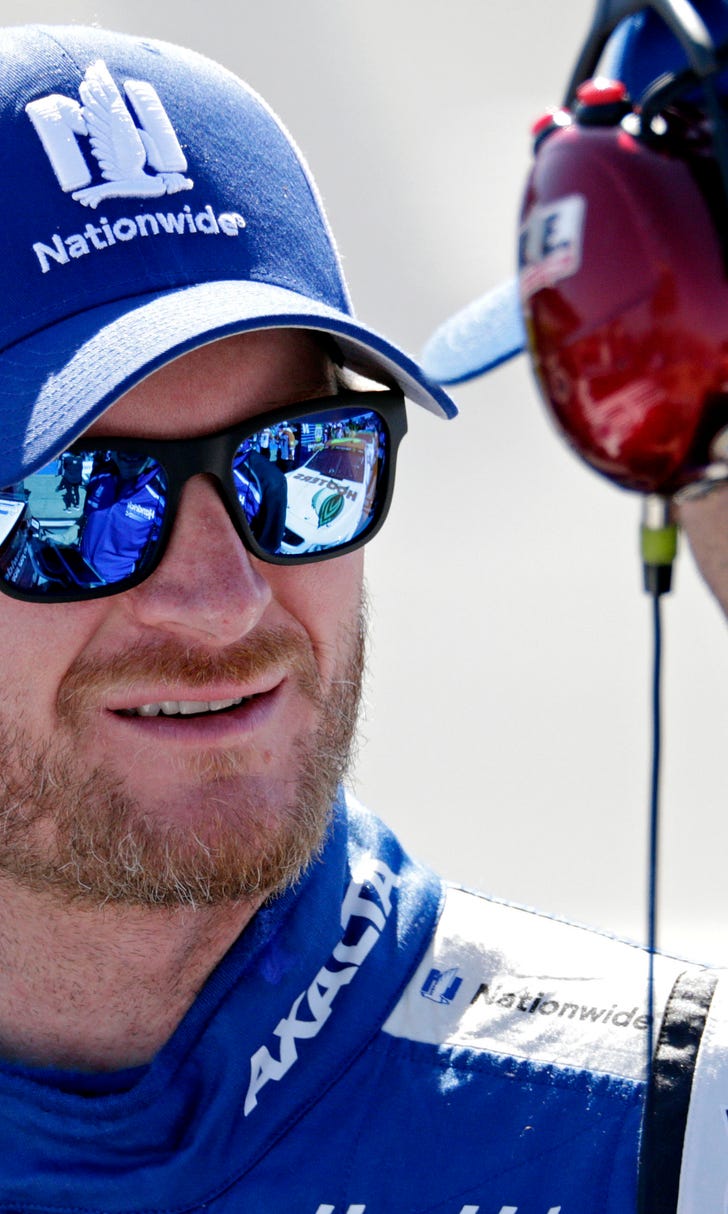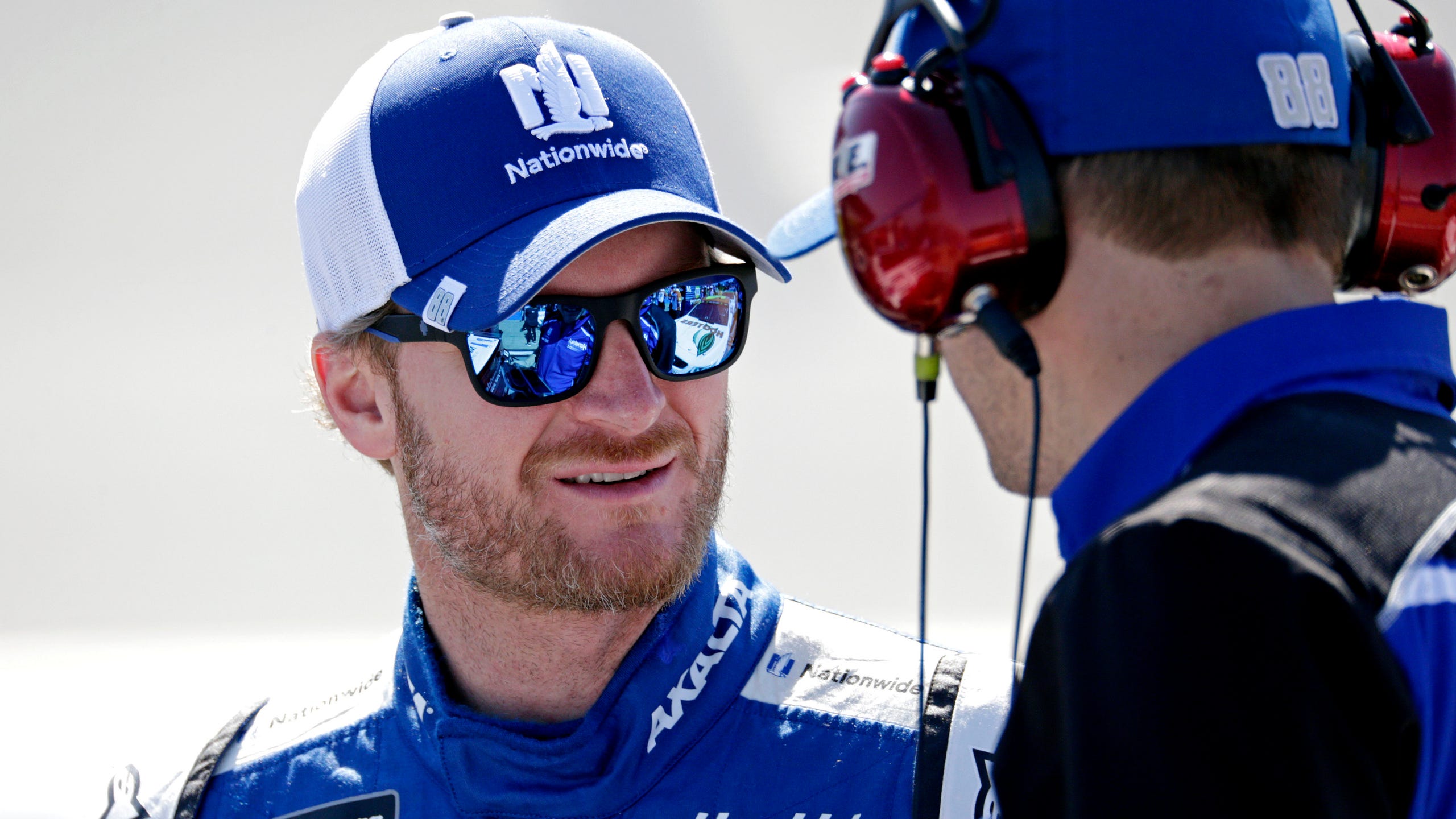 Dale Earnhardt Jr. looks to add another chapter to storied Talladega legacy
BY Chase Wilhelm • May 7, 2017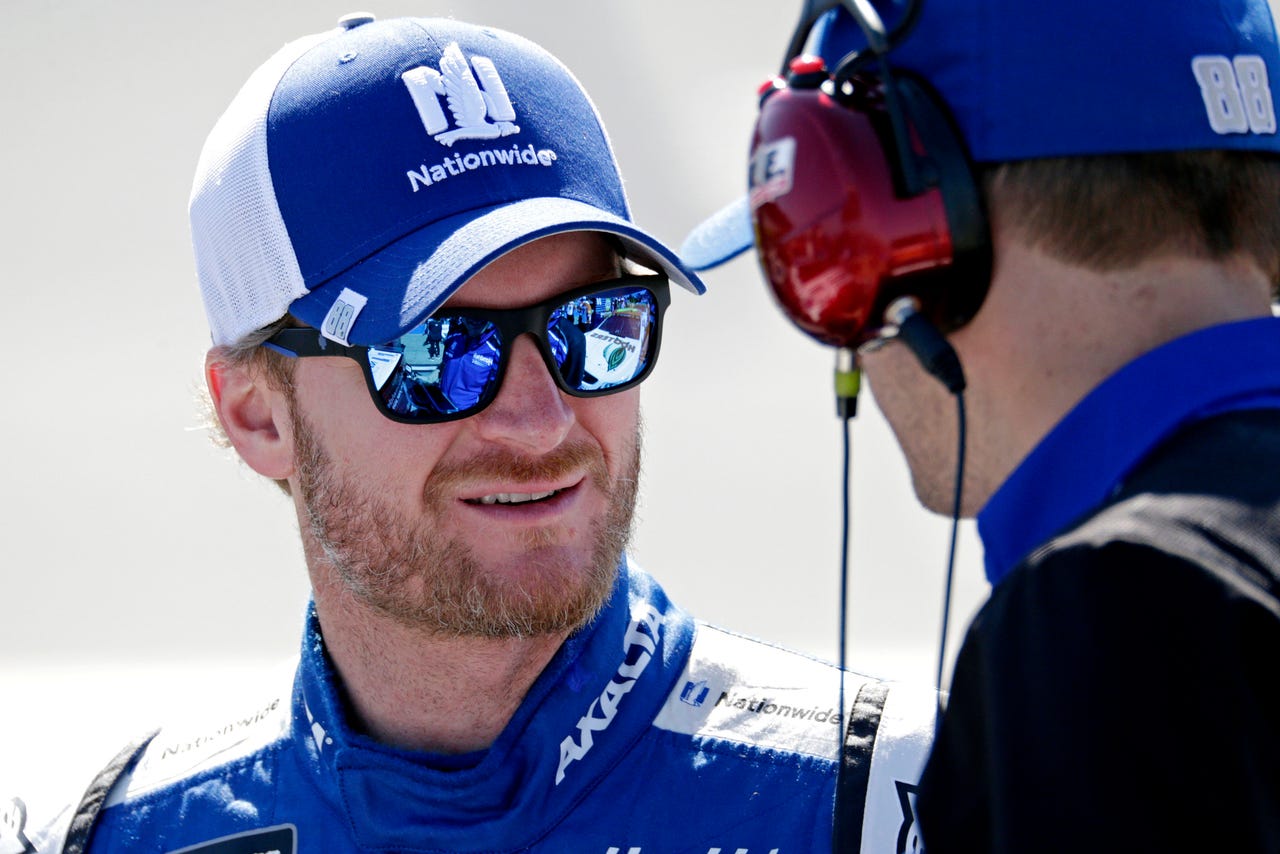 TALLADEGA, Ala. – Throughout his 18-year career, Talladega Superspeedway has been without a doubt Dale Earnhardt Jr.'s strongest track.

Earnhardt, who will retire from full-time competition at the conclusion of the 2017 Monster Energy Series season, will be vying for his seventh career victory at Talladega in Sunday's GEICO 500 (2 p.m. ET, FOX), which will serve as his final spring race at the 2.66-mile track.

His father, Dale Earnhardt, earned a record 10 wins at Talladega, including his final Cup victory – the Winston 500 in October 2000.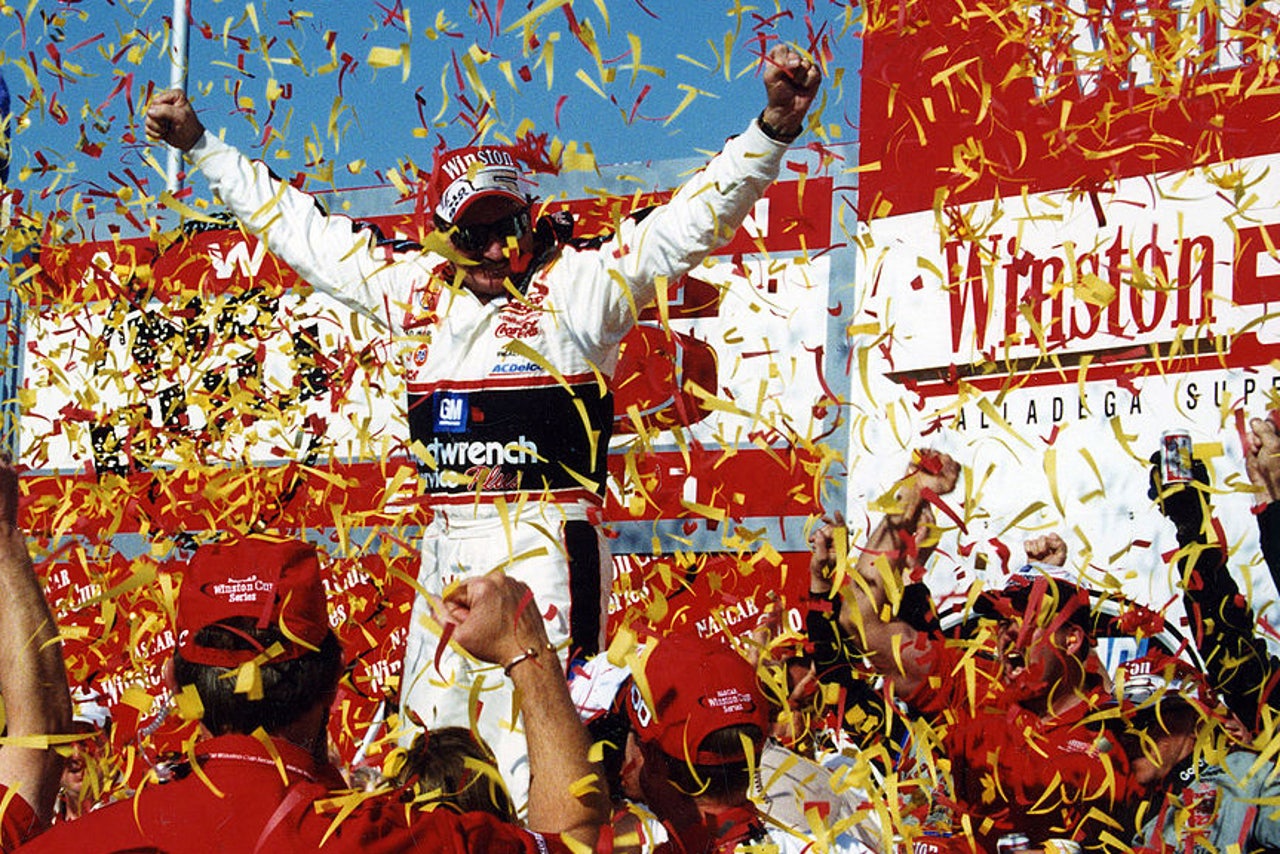 On Friday, Earnhardt spent some time reminiscing about both his successes and shortcomings at Talladega through the years.

"(I've) been coming here a long time and Dad won a lot of races here, we won some races and won four in a row," Earnhardt said. "Pretty much was unbeatable there for a while. Just about had five in a row over there in Turns 3 and 4, they gave it to (Jeff) Gordon and then we won the next time back, which would have been six in a row."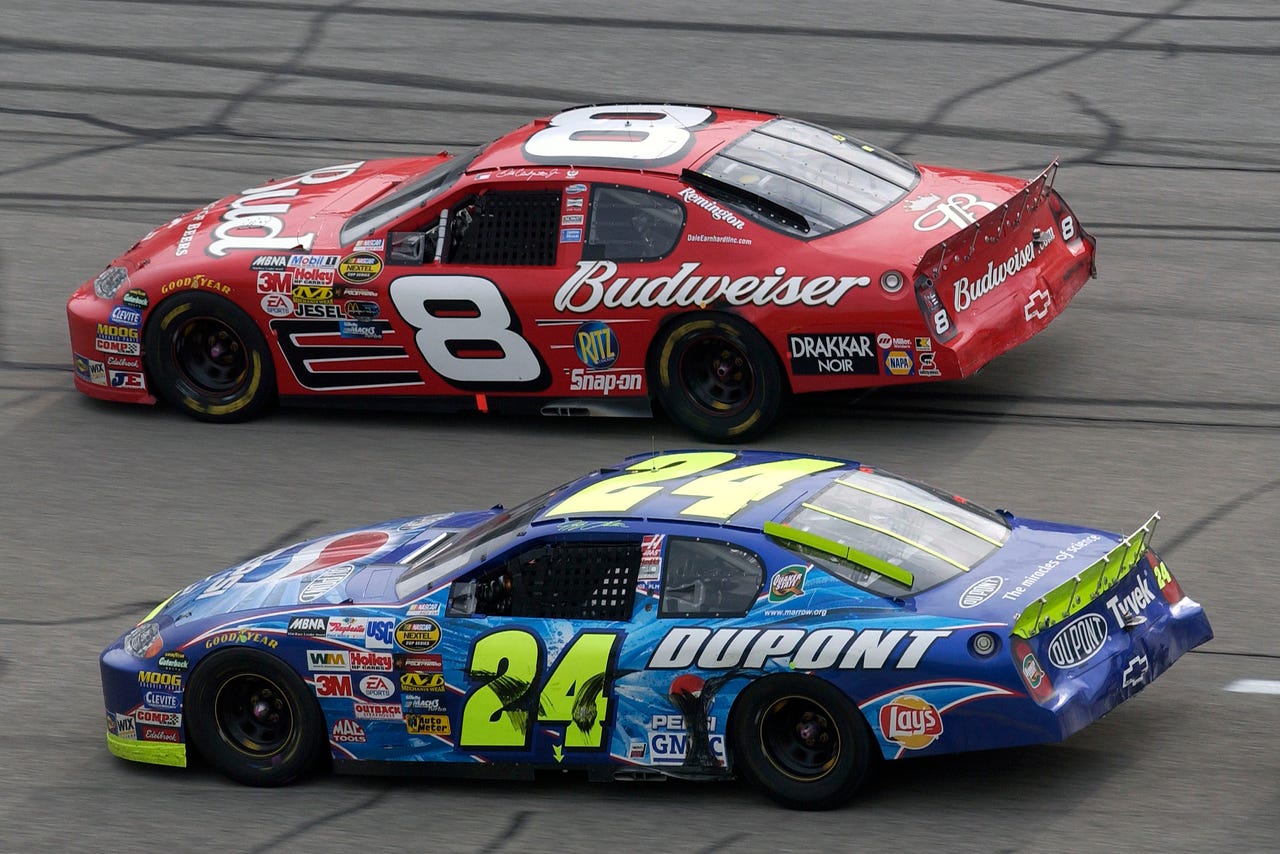 The Earnhardt family has owned the hallowed Talladega grounds since Dale Sr. won his first race there in July 1984.

Earnhardt fans have shown up in full force ever since.

"There are a lot of them here," Earnhardt said. "It seems like we have a ton of fans in this area. The first time I ever really went deer hunting was with my father in Alabama. Used to have a lot of friends down here, everybody has kind of grown up and moved out, but used to come down here when I was working with Budweiser and Remington and do some hunting."

"JR Nation" will once again prove that 'Dega is "Earnhardt Country" on Sunday, with the hopes they will witness the No. 88 Hendrick Motorsports Chevrolet roll into Victory Lane.

"They come out here to have fun," Earnhardt said. "I think watching a race at Talladega is so different than anywhere else because at Talladega when you come to watch a race … your driver can possibly take the lead at any moment. You can't say that anywhere else. So, with that comes a responsibility, I think, as a driver to try to make that happen because when you come off Turn 4 you can see a big difference in arms in the air and people excited about what just happened when you take the lead. You can't create that anywhere else.

"And they want you to keep doing that all day long because they just want to celebrate all day," he added. "They want to have fun. When you get up there and mix it up it gives them what they want. So, I think that is why I like running here and definitely makes it a unique experience as opposed to any other track we go to."

Searching for his first victory at Talladega since May 2015, as well as his first race win since the fall race Phoenix Raceway that same year, Earnhardt will start second after Ricky Stenhouse Jr. knocked him off the pole in the final moments of Saturday's qualifying session.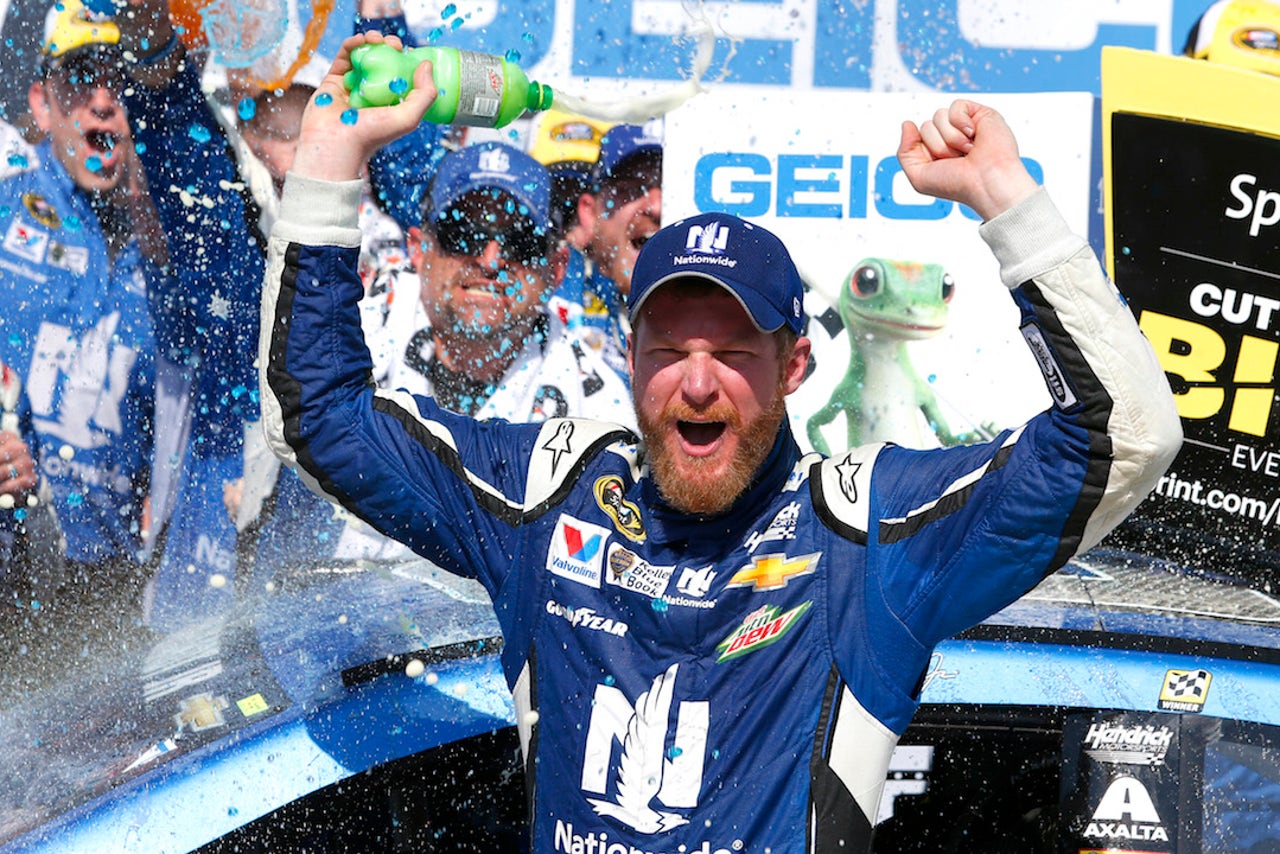 Interestingly enough, Earnhardt will start on the front row at Talladega for the first time in his career. But that's not something he really cares about.

"It doesn't mean nothing," Earnhardt said. "I wanted the pole, didn't get it."

Coming up just short of the top spot, Earnhardt indicated that we might not see the last of him in a Cup car at a restrictor-plate track. If he ends up winning a pole at some point this season, that could leave the door open to participate in next year's Clash at Daytona.

"Yeah, I've got a 'get in the Clash free card' from this year," Earnhardt said. "If I get a pole, I will talk to Rick (Hendrick) and see if we can't line something up. The Clash isn't really an official race. It would be fun to talk about it."

Overall, Earnhardt is confident about his chances on Sunday, but there's still some work to do if he wants to be at the front during the closing laps -- a position he's been very familiar with throughout his 18-year career.

"The car is really fast and that gives us good confidence in the speed of the car," he added. "Obviously, we didn't get to practice a lot, so there are a couple of things I felt out there during my lap I didn't like about the way the car drove, so that was good to be able to see that and feel that and maybe we can address it before the race."

As far as worrying about making the playoffs in his final season, Earnhardt said that's not even on his radar. He just wants to win.

"Man, I just drive them," Earnhardt said. "I ain't worried about all that. We just need to put together some races here. We've got to get a good handful of races under our belt that are finishes that we can be proud of. We'll see where that nets us on the points deal, but it would be nice if we could just go ahead and get a win out of the way and get on with it.

"But, it's going to be a fun year regardless of how things shake up in the end," he added. "I do think we can win some races, I really do."


---
---