NASCAR Cup Series
NASCAR Cup Series
Biffle: I probably shouldn't have run into Logano
Published
Oct. 16, 2009 2:35 a.m. ET

Greg Biffle was just trying to get a little payback when he forced Joey Logano into the wall during last week's Nationwide Series race.

He didn't intend - and doesn't want - to start an ongoing feud with the entire Logano family.

Biffle apologized, sort of, for squeezing Logano up the track at Auto Club Speedway, an incident that led to a post-race confrontation between Biffle and Logano's father.

"I probably shouldn't have run Joey out of room," Biffle said Thursday before qualifying for this weekend's Sprint Cup event at Lowe's Motor Speedway.

Logano recovered to win his fifth Nationwide race of the year while Biffle finished 14th. Things, however, were just getting started.

Tom Logano, Joey's father, was walking to join his son at Victory Lane when he saw Biffle's car on pit road and made an obscene gesture.

A NASCAR official at the scene pulled Tom Logano's credential and he was required to meet with Nationwide director Joe Balash following the race. The confrontation, however, wasn't quite as dramatic as reports made it sound, according to Biffle.

"It really got taken out of context I think," he said. "Him losing his hard card and that whole thing was maybe a little overbearing."

Tom Logano still can apply for single-event credentials but has not had his season pass returned, said NASCAR spokesman Ramsey Poston. Tom Logano was able to attend last Sunday's Cup race and watched from a balcony over pit road.

Biffle has no problem with Tom Logano's reaction, something Biffle admits he's done before. He is concerned, however, that 19-year-old Joey Logano isn't making enough of an effort to smooth things out with older drivers following an on-track run-in.

Biffle remains miffed Logano smashed his fender during the Nationwide race at Kansas while going three-wide into a corner. Logano went on to win while Biffle salvaged fifth. Biffle approached Logano afterward and said the rookie was less than receptive when Biffle suggested the teenager didn't have enough respect for his elders, a lesson Biffle learned as a young driver on the circuit.

"I got talked to by Sterling Marlin and a few other guys and I learned a lot from it because there were things I was probably doing on the race track being a younger guy and not realizing probably what I was doing," Biffle said. "But I had the best in my teammate, Mark Martin. I learned a tremendous amount from him. You have to have guys to look up to and learn things in this sport."
---
---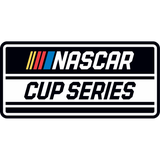 Get more from NASCAR Cup Series
Follow your favorites to get information about games, news and more
---