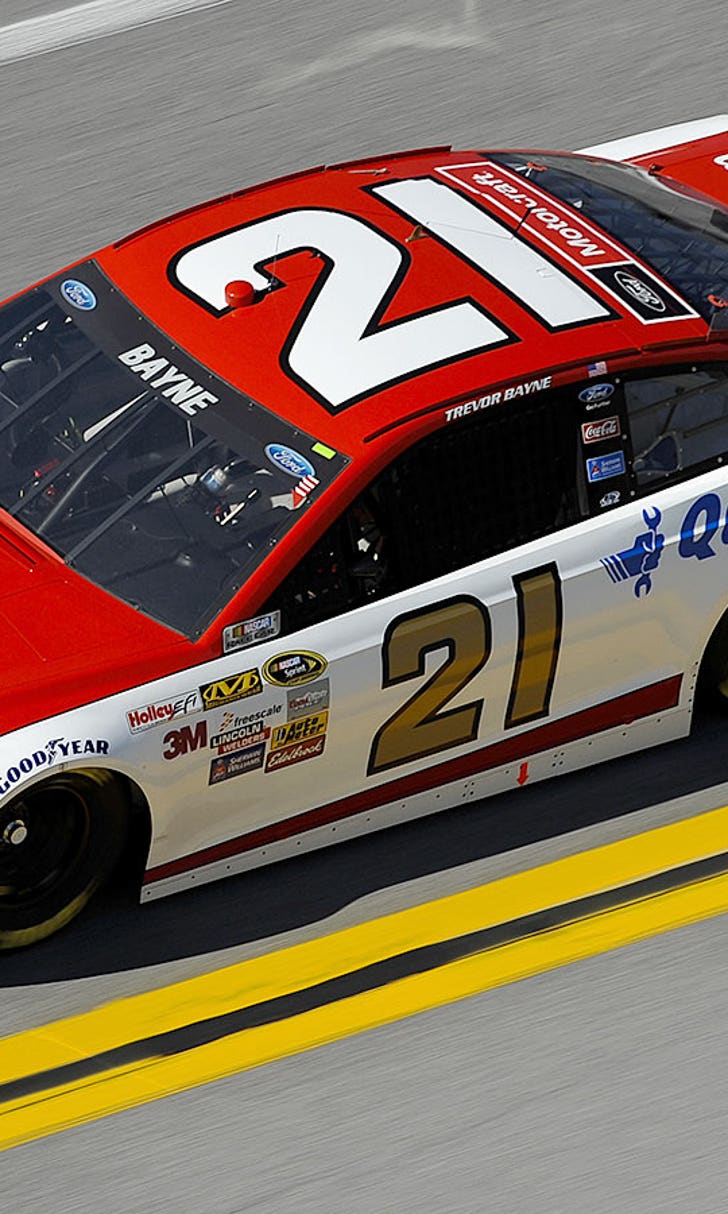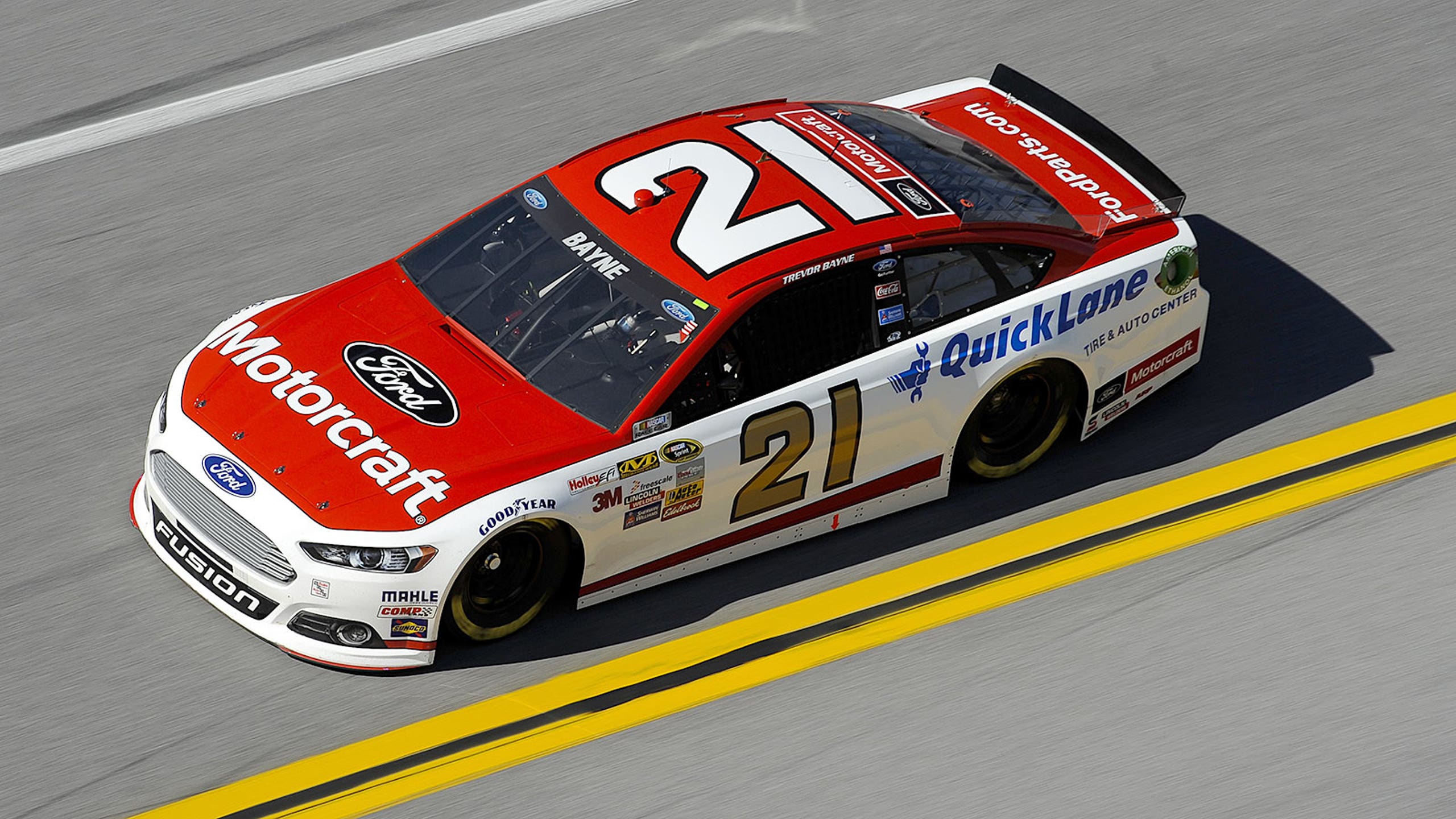 Bayne's run with Wood Brothers comes to end at Homestead
BY foxsports • November 16, 2014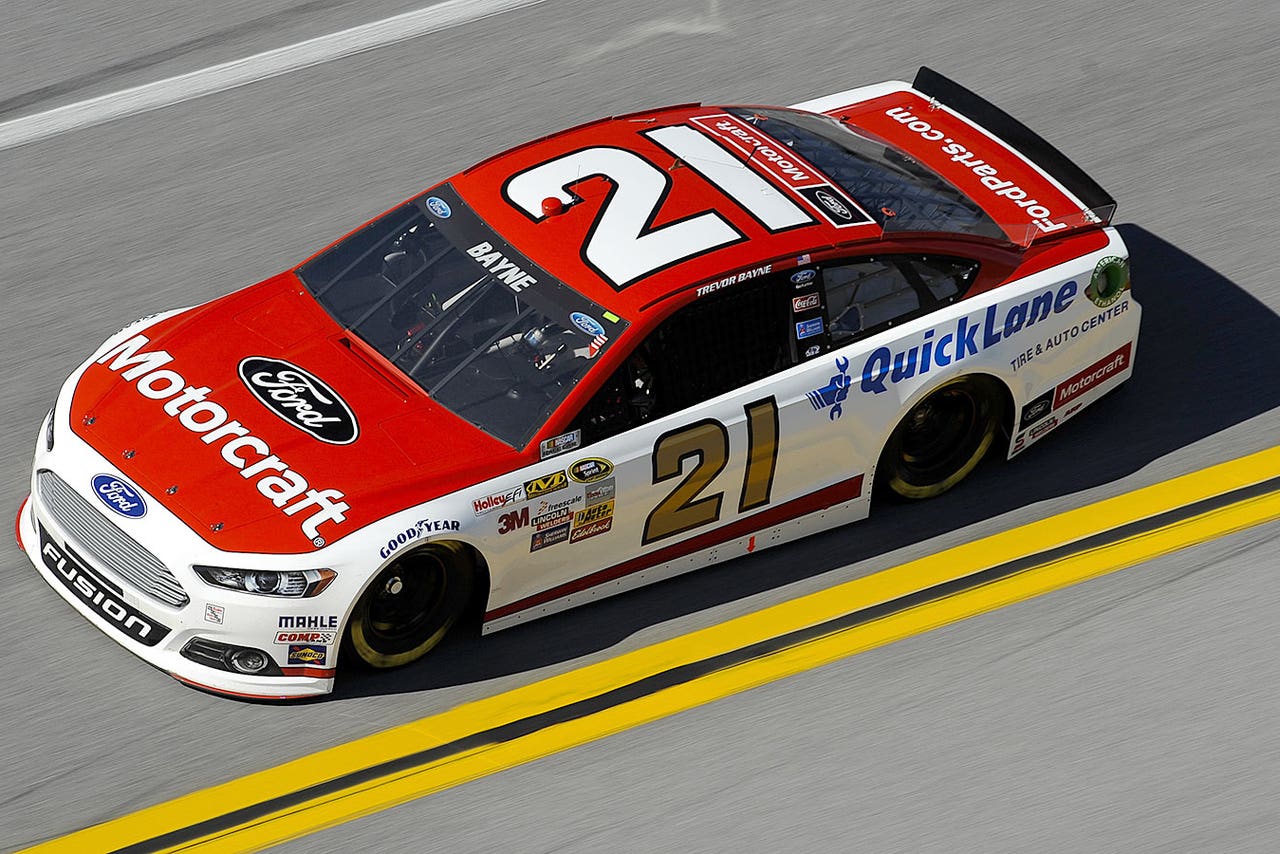 When Trevor Bayne takes the checkered flag in Sunday's Ford EcoBoost 400 at Homestead-Miami Speedway, it will mark the end of his tenure with the famed Wood Brothers Racing organization.
Brought in to drive the famous No. 21 Ford on a part-time basis at the end of the 2010 season, Bayne shocked the world by driving to the 2011 Daytona 500 victory in dramatic fashion in just his second career start with the team.
The victory gave the Wood Brothers their first trip back to Daytona's Victory Lane since David Pearson accomplished the feat in 1976, and put Bayne in the same company as Pearson, Tiny Lund, Cale Yarborough and A.J. Foyt.
Yet when Sunday's race comes to a conclusion, so will the Bayne-Wood Brothers connection. After running a limited schedule for the past four years, Bayne will move to Roush Fenway Racing to drive the No. 6 Ford full-time for the 2015 Sprint Cup Series season.
"We've had a good run with Trevor," said Wood Brothers Racing chief operating officer and co-owner Len Wood. "He won the Daytona 500 in his second race out for us. It's hard to top that, and it still is.
"We've all known for several months that this was going to happen," he added. "It was always our job to get him ready to run when Roush got him a full-time deal, and that's what happened. It will be bittersweet, but I think we're both looking forward to next year -- him with running the full schedule and us doing our alignment with Team Penske and Ryan Blaney."
Bayne also called the end of the partnership bittersweet, saying the weekend's races are truly closing a big chapter of his career as he moves on from both the Wood Brothers and driving full-time in the Nationwide Series.
"Normally when you get done with the season you're ready for the offseason, you're looking ahead to next year, but you know you kind of got the same guys, the same cars, but this really is a closed chapter at the end of this season," said Bayne. "It's very bittersweet, because I can't wait to drive for Jack (Roush) in that 6 car and for Advocare next season, but to end our era with the Wood Brothers car, that's a hard one to swallow.
"Driving for those guys has been a ton of fun. I couldn't ask for anything better, but the opportunity to drive full-time (in Cup) is kind of better."
Both driver and team owner said they each learned a lot from one another throughout their time together.
"Those guys have been huge for me," said Bayne. "Just for my confidence and the fact they believed in me to drive their race car. That's a huge step just for them to hire me to drive that thing four years ago. It's gone by fast, but they're like family. The way they handle themselves in business and take care of people, that's just what you want to do."
For the Wood Brothers, Bayne showed that their cars had speed and could be competitive with the right driver behind the wheel.
"He's got speed, which shows that our car will run fast," Len Wood said. "Obviously when you run faster you're on the edge more, and sometimes that doesn't work out. We've been competitive pretty much everywhere we've been. We didn't miss a race, because we were always on the edge of having to get in every week. He did a very good job of that, like the pressure never got to him."
Next season, that role shifts from Bayne to second-generation driver Ryan Blaney. Len Wood said the team has yet to work too much on next season's partnership with Team Penske and Blaney, as it came together just before the start of the Chase.
"We haven't really gotten into the competition side of it yet, but Blaney has done really good with winning a couple of Truck races and a couple of Nationwide races, and hopefully he can win a couple of Cup races," Wood said.
The Wood Brothers remain committed to running a limited schedule, as they have for years, as they try to make the most with their limited funds -- something Len Wood hopes the Team Penske partnership may also help.
"We make the limited schedule work, but we're always looking for additional races," he said. "Maybe, hopefully with Team Penske working with us as well we find four or eight more races. We could run them all, it's just we don't want to do the wrong thing and take our money, split it up and run poorly. That wouldn't be good."
Although their time together has come to an end with Sunday's race, Bayne is not ruling out an eventual return to the team that gave him his Sprint Cup Series start.
"Just to have the opportunity to have driven that car is huge," said Bayne. "You never know, one day when I'm old and ready to go back out, maybe I'll do it part-time for the Wood Brothers. So, you never know what's going to happen, and hopefully I'm driving for Jack for a long time, but it could go full circle one day."
VIDEO: Trevor Bayne's Daytona 500 win in the Wood Brothers Racing car in 2011 ranks as one of best of all time
---
---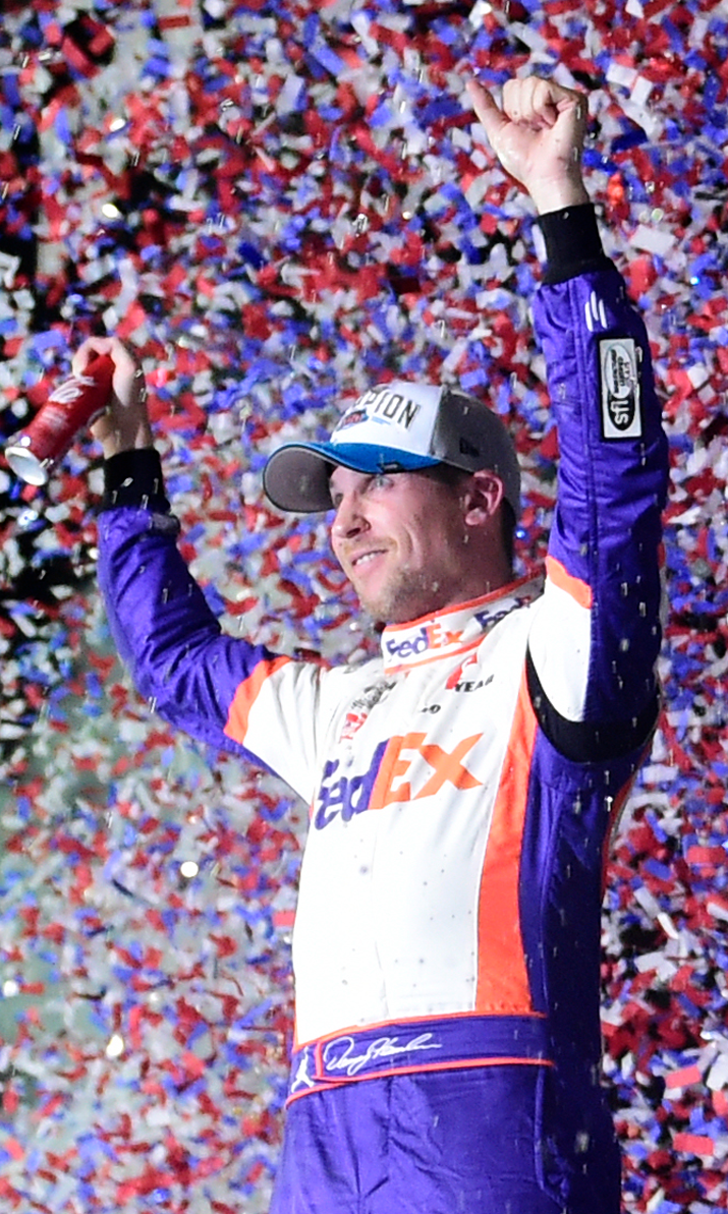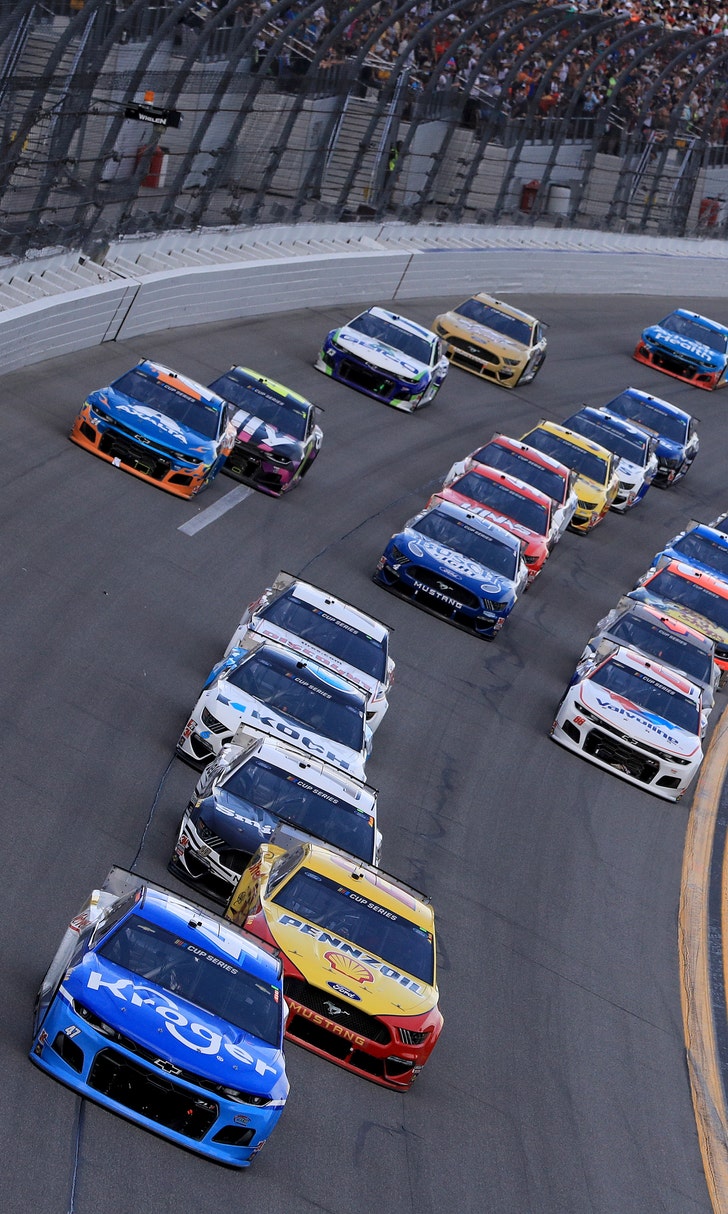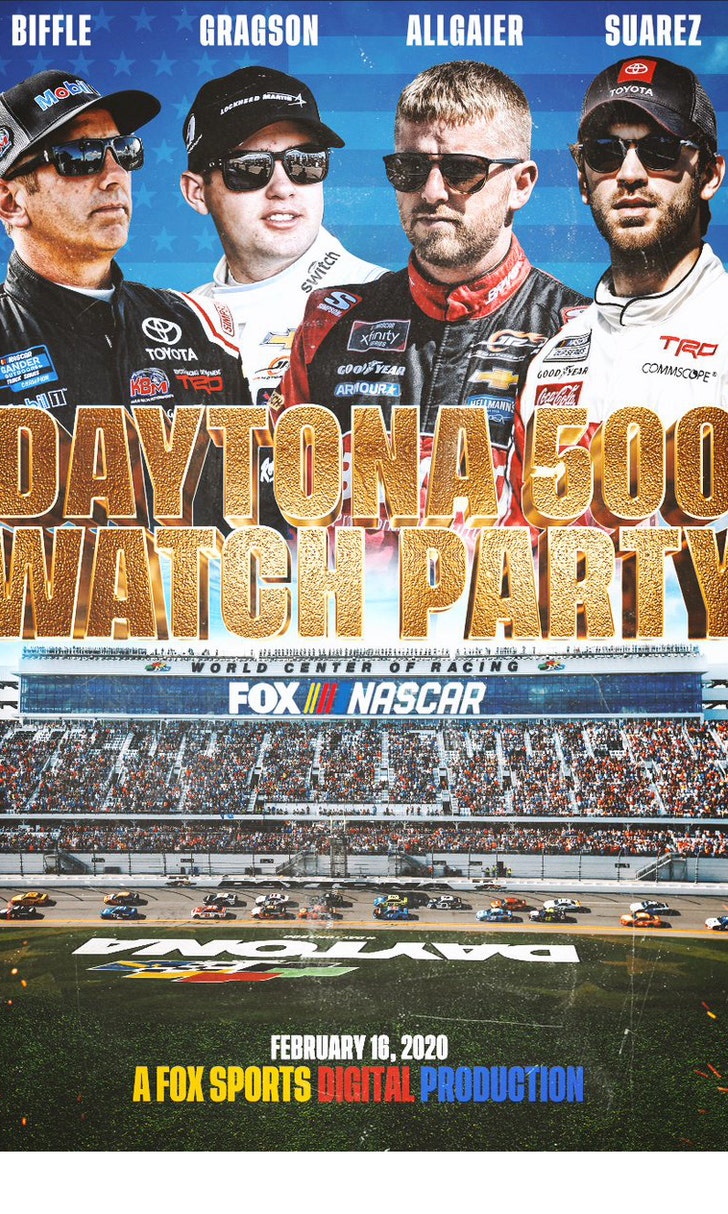 The Daytona 500 Watch Party!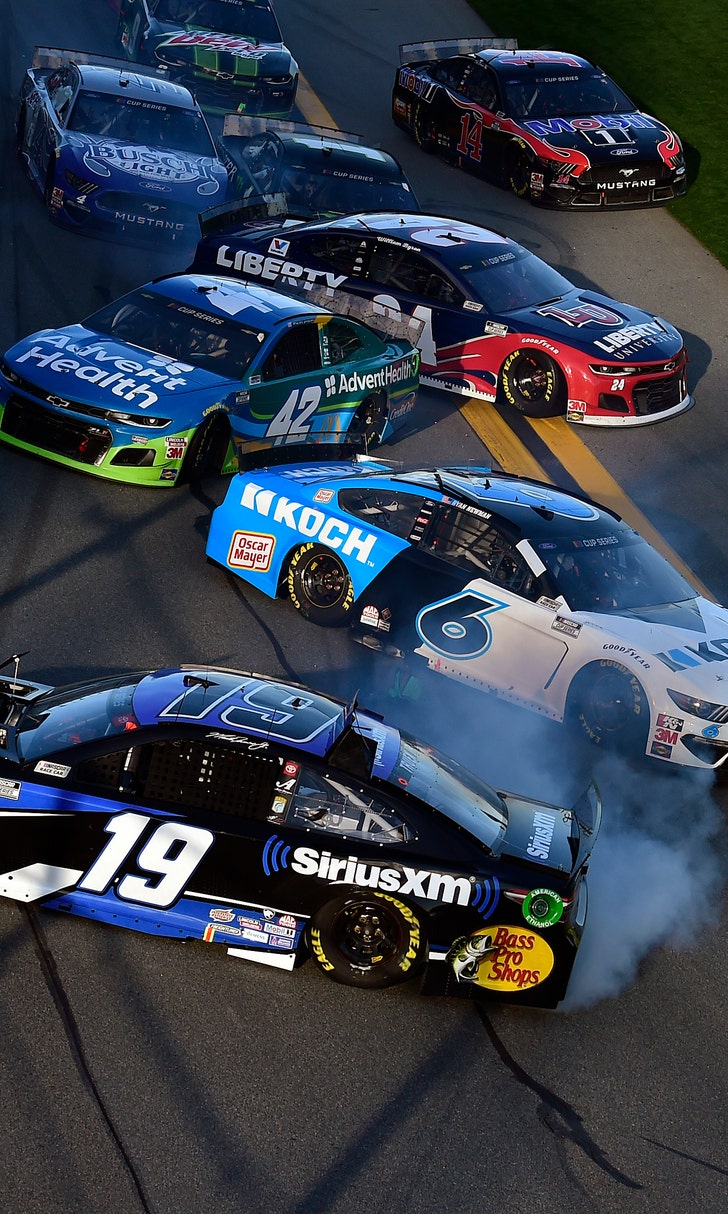 The Numbers Game At Daytona