NASCAR Cup Series
NASCAR Cup Series
Angry drivers need to man up
Published
Aug. 25, 2011 1:10 a.m. ET

NASCAR crew chief Jerry Baxter was fined $5,000 on Tuesday for pulling the hair of driver Steve Wallace after last week's Nationwide Series race in Montreal.
For pulling his hair.
Baxter should have been fined more. He should have been suspended. He should have been banned from the sport. He should have been burned in effigy.
NASCAR, after all, can't tolerate such violence. Not sissy violence.
Baxter was understandably upset after Wallace wrecked his driver, Patrick Carpentier, late in the race. So he walked up to Wallace's car on pit road, reached inside and . . .
Pulled his hair.
Pulled his hair.
Had he slugged Wallace, leaving him with a broken nose or a black eye or at least a heavy dose of humility, a token fine or a slap on the wrist by NASCAR might have been warranted.
But he PULLED HIS HAIR!
There's no hair-pulling in NASCAR.
"Only girls pull hair," Wallace said.
Uh, yeah. You go, girl.
NASCAR is a rough-and-tumble sport where rogue drivers bump and bang on the track and then settle their differences like men afterward.
It's a sport built by outlaw moonshiners who used to carry tire irons and guns for protection — and sometimes used them.
Back in the good old days, even driver's wives carried weapons. Now drivers get manicures while their wives visit the spa.
And, apparently, angry crew chiefs pull your hair.
What in the world has happened to stock-car racing, the roughest, toughest form of racing this side of a tractor pull or demolition derby?
This is, "Boys, have at it." Not, "Girls, straighten his curls."
What respectable NASCAR driver or crew chief pulls someone's hair?
Not even spunky Danica Patrick would do that. She might scratch a driver with her nails or question his manhood or make fun of his clothes. But pull his hair?
Come on.
That's for roller derby or powder-puff racing.
Even drivers' wives and girlfriends know better than that. When Greg Biffle's girlfriend, Nicole Lunders (now his wife), went after Kurt Busch's fiancé, Eva Bryan (now his ex-wife), on pit road a few years ago, there was some ugly name-calling, some serious finger-pointing and some not-so-idle threats.
But no hair-pulling.
That would have been, well, too girly, especially for a NASCAR race.
Though Baxter issued a public apology for his actions, he still should be ashamed. That's no way for a man to act in a sport where retaliation is the name of the game and vigilante justice is doled out like new lug nuts.
If Baxter gets away with a slap on the wrist, what's next? Slapping and kicking? Texting and tweeting insults?
Baxter, of course, is not the first NASCAR competitor to take the sissy way out.
Some drivers still fight with their helmets on.
When Kevin Harvick furiously approached Kyle Busch's car and attempted to punch him on pit road at Darlington earlier this year, Harvick didn't even remove his helmet. Had he really been itching to fight, he would have ripped his helmet off and challenged Busch to step outside.
But Harvick is apparently too smart for that. He and Juan Pablo Montoya went toe-to-toe at Watkins Glen a few years ago, pushing and shoving and grabbing each other in the middle of the track. But they kept their helmets on, their heads moving like bobbleheads.
That's almost as bad as pulling someone's hair. When the heat is on and tempers flare, helmets are for throwing, not protection.
Michael Waltrip was so mad at Lake Speed at Michigan in 1995 that he didn't wait for Speed to climb out of his car or remove his headgear. He punched him twice — while Speed was still wearing his helmet.
Speed should have done the honorable thing and removed his helmet, taking his punishment like a man.
If NASCAR drivers are going to fight, they need to hold up the image and reputation of the sport.
Like Jimmy Spencer did when he accosted Kurt Busch at Michigan in 2003. Angry that Busch tried to wreck him during the race, Spencer walked up to Busch's car in the garage and, in the words of Busch team owner Jack Roush, "had his way with him."
Spencer punched Busch right in the nose, sending Busch walking to the NASCAR hauler with a bloody towel covering his face.
Or like team owner Richard Childress, who grabbed Kyle Busch in a headlock in the Kansas Speedway garage earlier this year and proceeded to pound on him. (Childress did have the couth, however, to remove his watch and jewelry first.)
Or like Ryan Newman, who allegedly slugged Montoya in the NASCAR hauler earlier this year.
NASCAR doesn't need hair-pullers roaming the garage or prowling pit road. It needs real men who take matters into their own hands.
Men like surly Tony Stewart, who once slugged a photographer, kicked a TV cameraman and beat the ever-loving crap out of a reporter's tape recorder during his bad-boy days.
Men like big Carl Edwards, who has scared half the garage with his rage-fueled antics. The 6-foot-1, 185-pound Edwards put Harvick in a chokehold at Charlotte a few years ago for talking bad about him on TV. He even scared the bejesus out of teammate Matt Kenseth at Martinsville just by feigning a punch.
Even NASCAR's little guys have been known to mix it up.
Four-time champion Jeff Gordon — who is no bigger than a horse-racing jockey, or an IndyCar driver — has been known to get riled up and go after rival drivers.
He once shoved Kenseth on pit road at Bristol and also allegedly gave Mike Bliss a black eye in an airport after a race. And last year, he went bonkers on Jeff Burton in Turn 2 at Texas, taking a swing at him and trying to get him in a headlock before NASCAR officials broke them up.
That's the way real NASCAR men should react when someone roughs them up, wrecks them or shows them disrespect.
From the Cale Yarborough-Allison brothers brawl at Daytona in 1979, to Gordon and Burton last year, to Childress and Busch this season, angry NASCAR competitors have always taken matters into their own hands, and NASCAR usually lets them get away with it.
But it should not, under any circumstances, allow hair-pulling.
That's just embarrassing.
---
---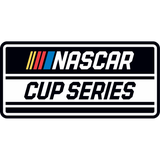 Get more from NASCAR Cup Series
Follow your favorites to get information about games, news and more
---