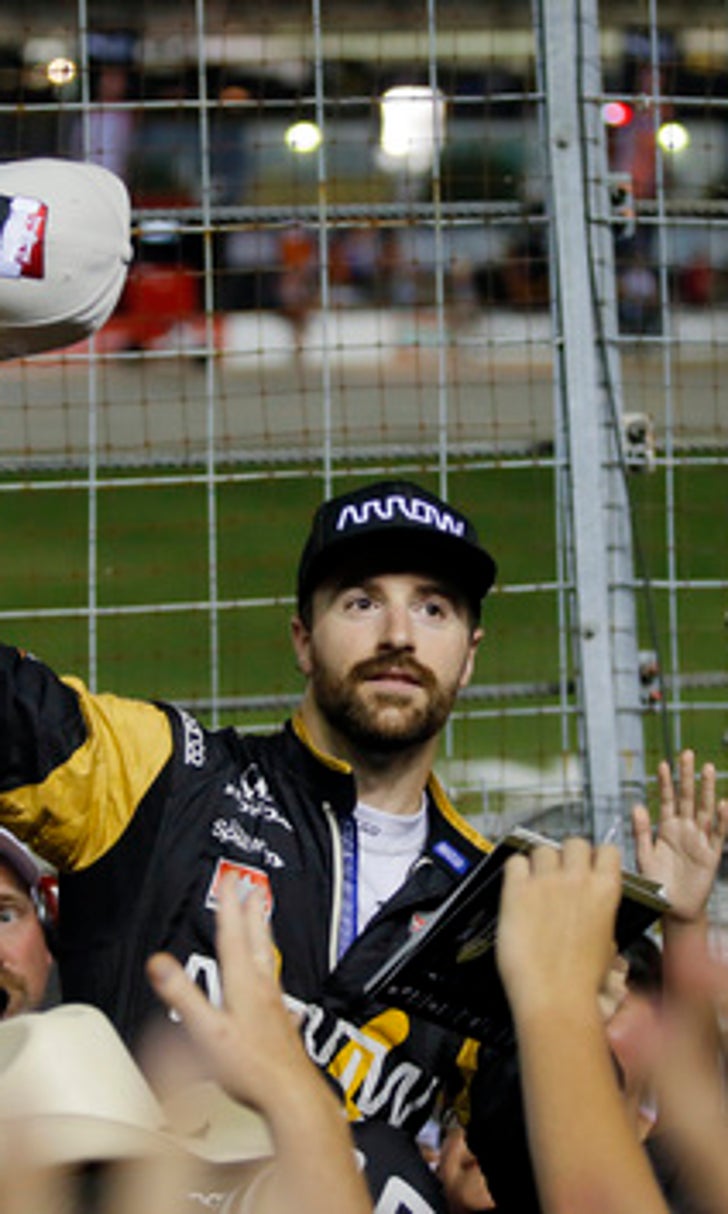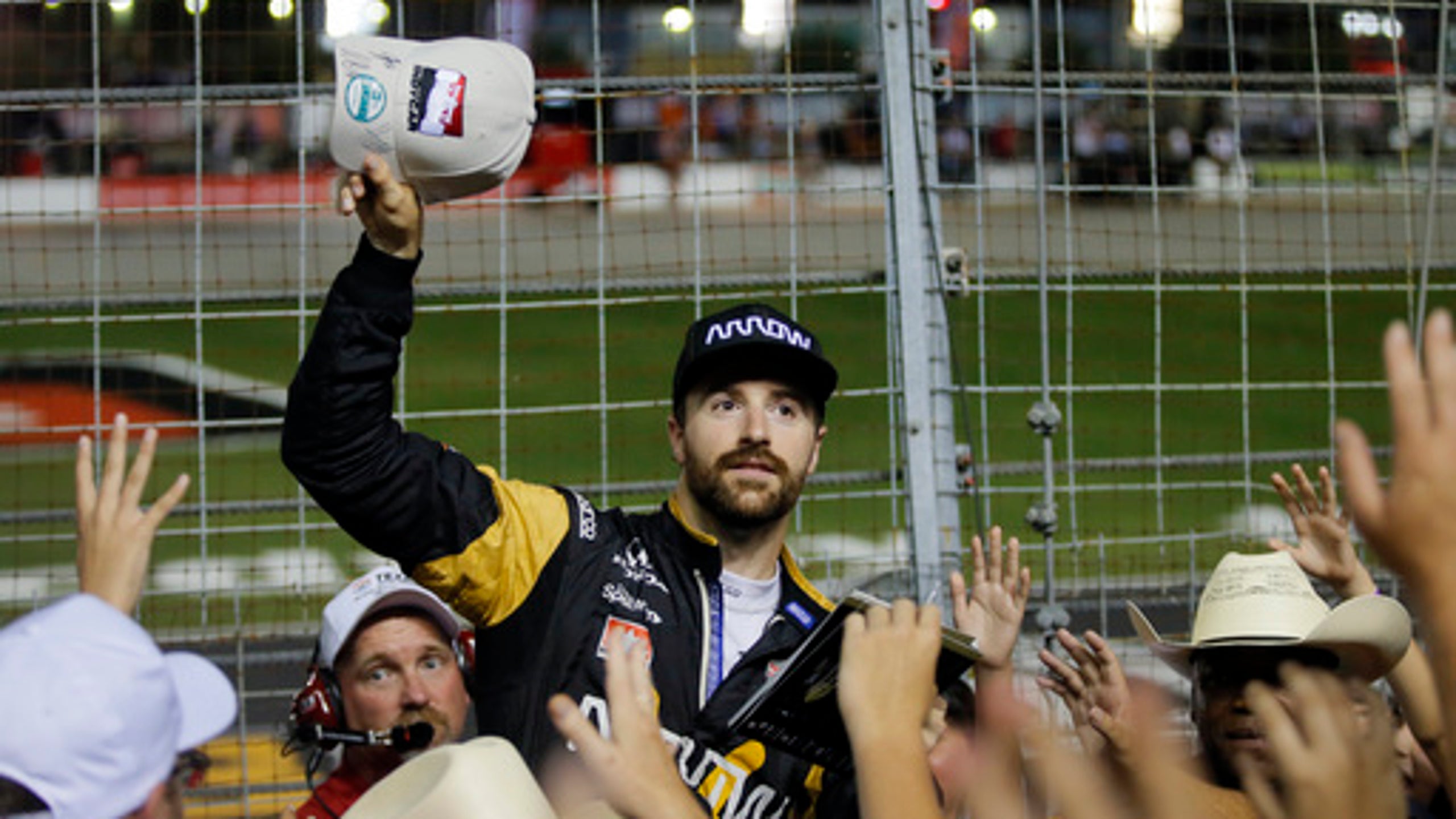 Will Power has won 3 of 5 races during 11-week Texas delay
BY foxsports • August 26, 2016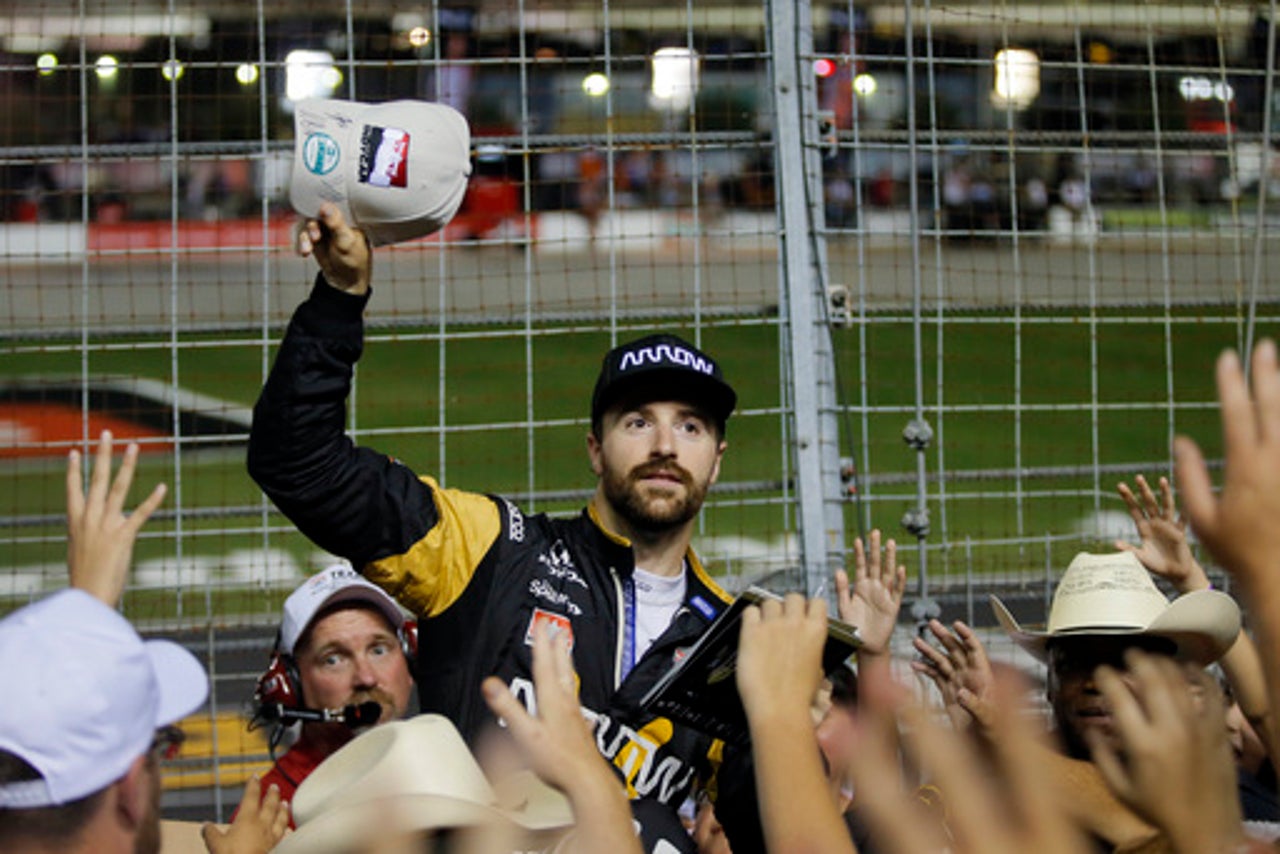 FORT WORTH, Texas (AP) While James Hinchcliffe has been leading the same IndyCar race for 11 weeks, Will Power has been piling up wins and runner-up finishes.
There have been five other races completed during the unprecedented 2+-month rain delay of the Texas race that is set to resume Saturday night on lap 72. Power won three of those races and was the runner-up in the other two, moving the Team Penske driver from seventh to second in season points.
''It's been a fantastic stretch of races. I don't actually feel like I'm doing anything exceptional,'' said Power, the 2014 IndyCar champion. ''I'm just kind of doing my job and obviously the team is firing on all cylinders. ... It hasn't been doing anything like taking risks or anything. We've just been very methodical.''
When the Texas race was red-flagged because of rain after 71 of 248 scheduled laps on June 12, after having already been postponed a day by wet weather, Power was seventh in season points - 117 behind Penske teammate Simon Pagenaud.
Now back at the high-banked, 1+-mile Texas oval, Power is only 20 points behind his teammate and tied with a series-high four wins even while starting one fewer race. After the final 177 laps of the Firestone 600 are completed, there will be only two races left this season.
''I'm going to be doing everything I can to finish it off well,'' said Power, who missed the season opener because of an inner ear infection that was initially diagnosed as concussion-like symptoms.
Power, who won the second race of a weekend doubleheader at Belle Isle right before the first waterlogged one in the Lone Star State, restarts fourth Saturday night behind Hinchcliffe, Ryan Hunter-Reay and Mikhail Aleshin, while Pagenaud is 15th.
At Texas in June, Pagenaud had a dominating 80-point lead over Scott Dixon that was bolstered by consecutive runner-up finishes to start the season and then three wins in a row. But Pagenaud has won only once in the past eight races, finishing 13th or worse half the time.
Hinchcliffe will have led for 76 days when the race finally restarts, but he hasn't been out in front in other races during that span.
Some other things about the resumption of the Texas race:
NOT MUCH PREP: There will be a lap for a mandatory systems check and then only 10 minutes of practice. ''That's the weird part, is just simply very little practice and then let's go race,'' Graham Rahal said. Indianapolis 500 winner Alexander Rossi said restarting on lap 72 will be treated like lap 1, but that it will be different having only minutes instead of hours of practice.
DRIVERS OUT: Only 20 of the 22 cars that started the race in June will be on the track Saturday night. Josef Newgarden and Conor Daly were involved in a crash in June that did extensive damage to both cars and a safety barrier, and also left Newgarden with a broken right collarbone and broken right wrist. They will not be allowed to finish the race. Newgarden, who is third in season points, didn't miss a race because of his injuries and won a month later at Iowa. Newgarden and Daly are both still expected to be at the race with their teams.
BACK THE BLUE: IndyCar drivers will have ''Back The Blue'' decals on their cars and will wear caps representing local police and national law enforcement agencies before getting into their cockpits. Jorge Barrientos, a Dallas police officer wounded in the July 7 downtown attack that left five officers dead, will join Fort Worth officer Matt Pearce as co-grand marshal. Pearce, who survived being shot multiple times by a fugitive during a manhunt in March, was grand marshal in June, when he gave the command for drivers to start their engines.
RACE DELAYS: The last time an IndyCar race started and resumed another day was at Brazil in 2011, but the completion came a day after the first 14 laps were run and then delayed by rain. The last series race with such a long postponement was the 2001 series finale scheduled for the weekend after the Sept. 11 terrorist attacks but pushed back three weeks into October. As for the series' last rain delay, that was just this week at Pocono, with all 500 miles run Monday after being postponed Sunday.
---