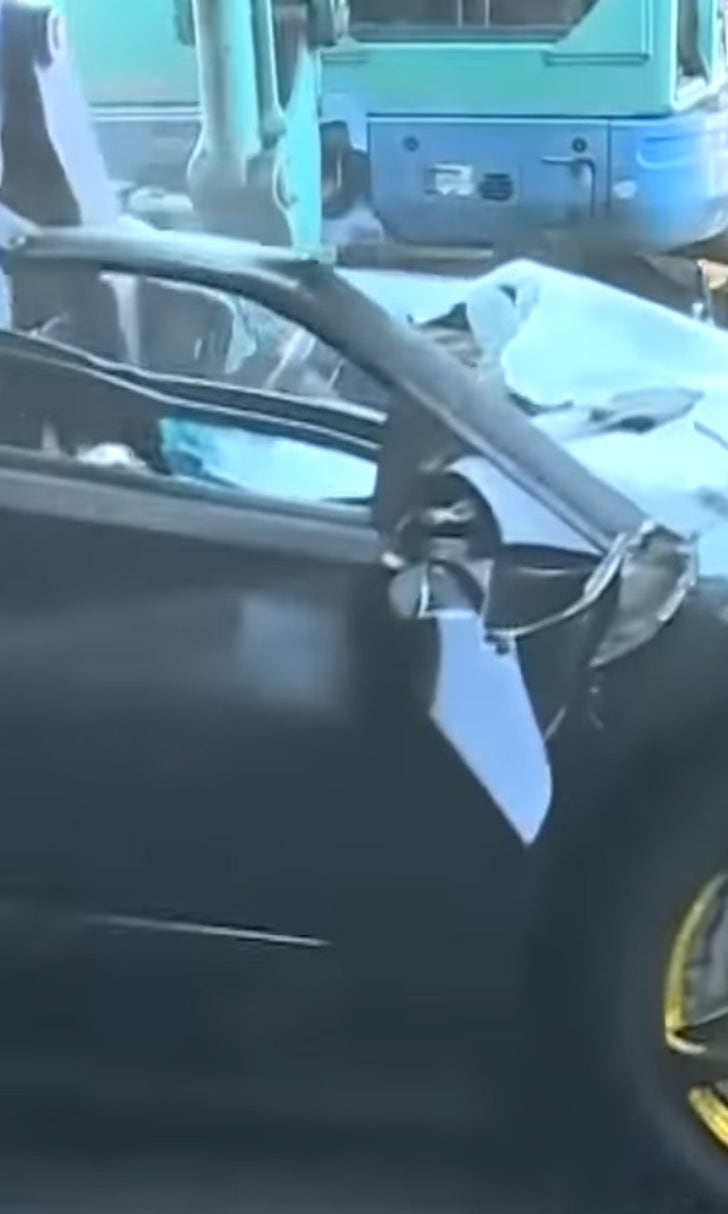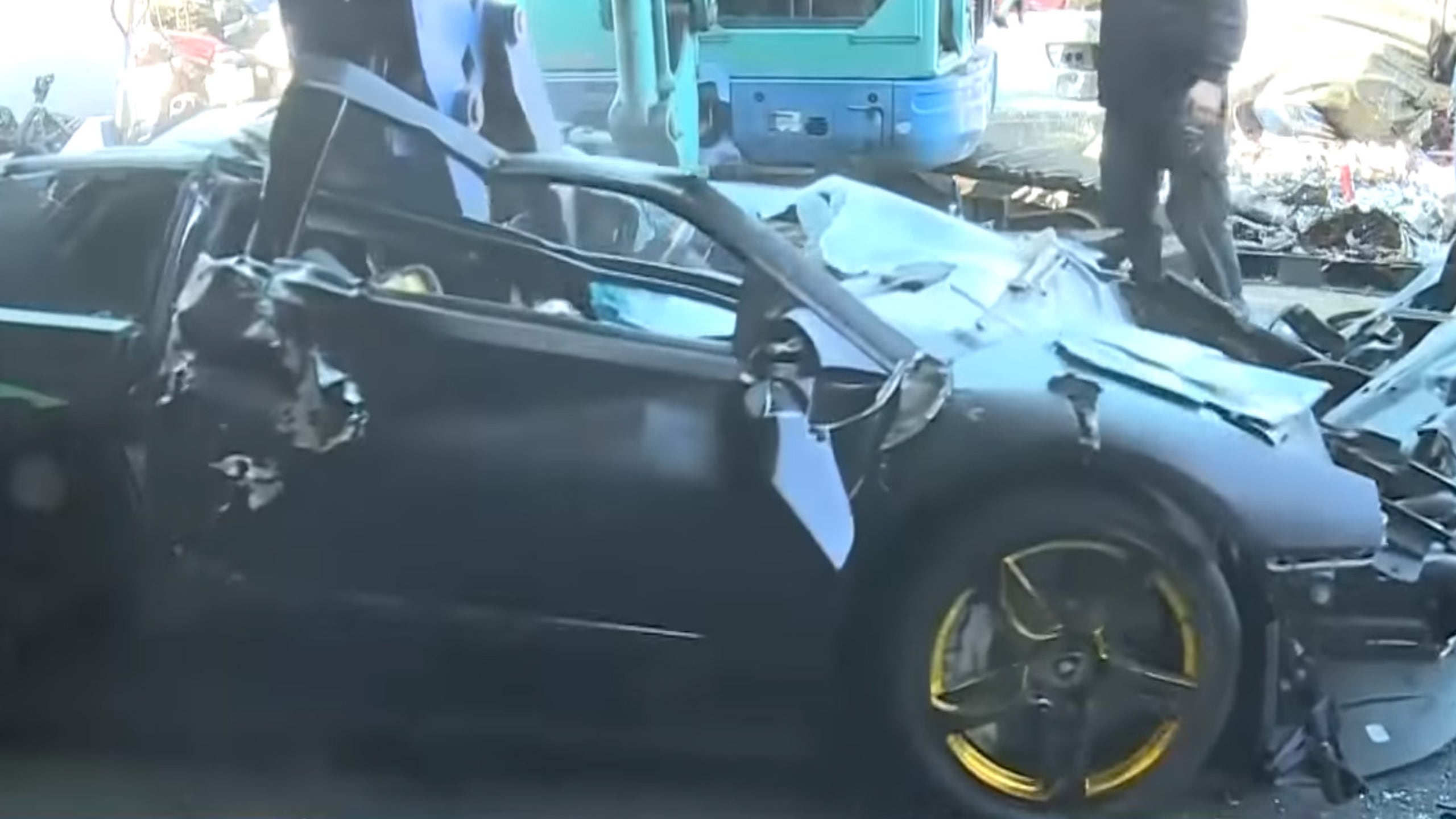 Watch a Lamborghini Murcielago get torn to pieces
BY Samuel Reiman • December 14, 2016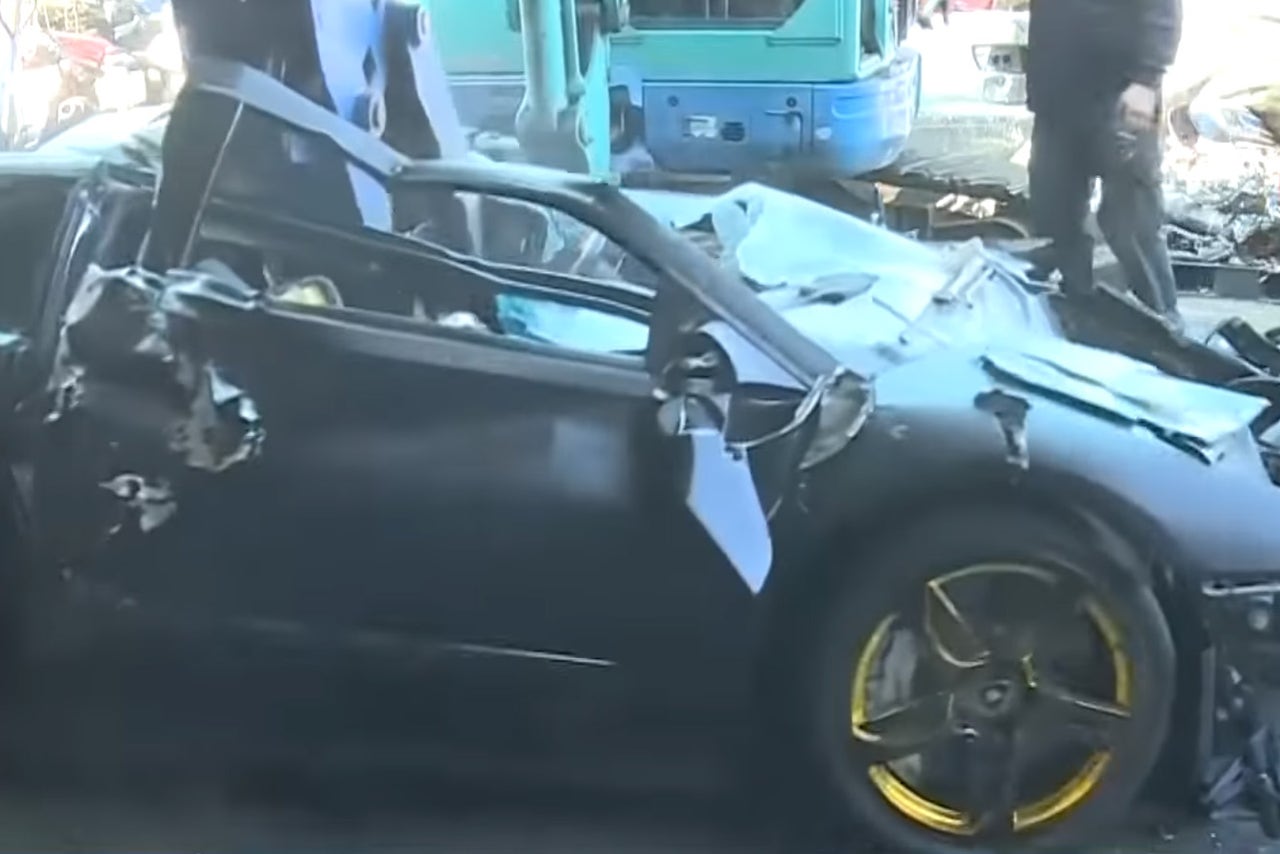 The Taiwan government doesn't take kindly to illegally imported cars, and they made a point to prove that to the public on Wednesday.

Having found an illegally imported matte black Lamborghini Murcielago LP640, Taiwanese government officials ordered the destruction of the supercar while spectators and photographers watched on from the street.

https://www.youtube.com/watch?v=zXLw6Ehx3wE

According to TVBS news, a friend of the owner rushed to the scene with documents trying, in vain, to postpone the scrap.

However, as shown in the video above, the scrap went ahead as planned, and the Murcielago is now looking much, much worse for wear.
---