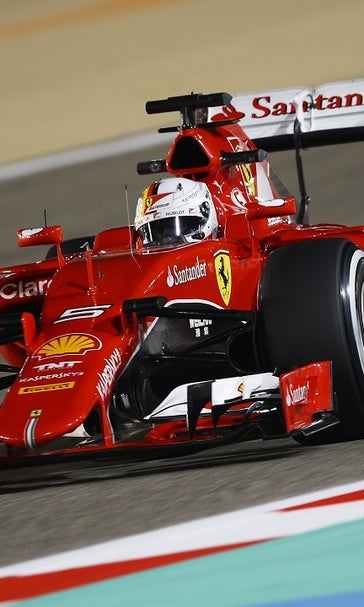 Vettel eyeing Bahrain GP victory from second on the grid
April 18, 2015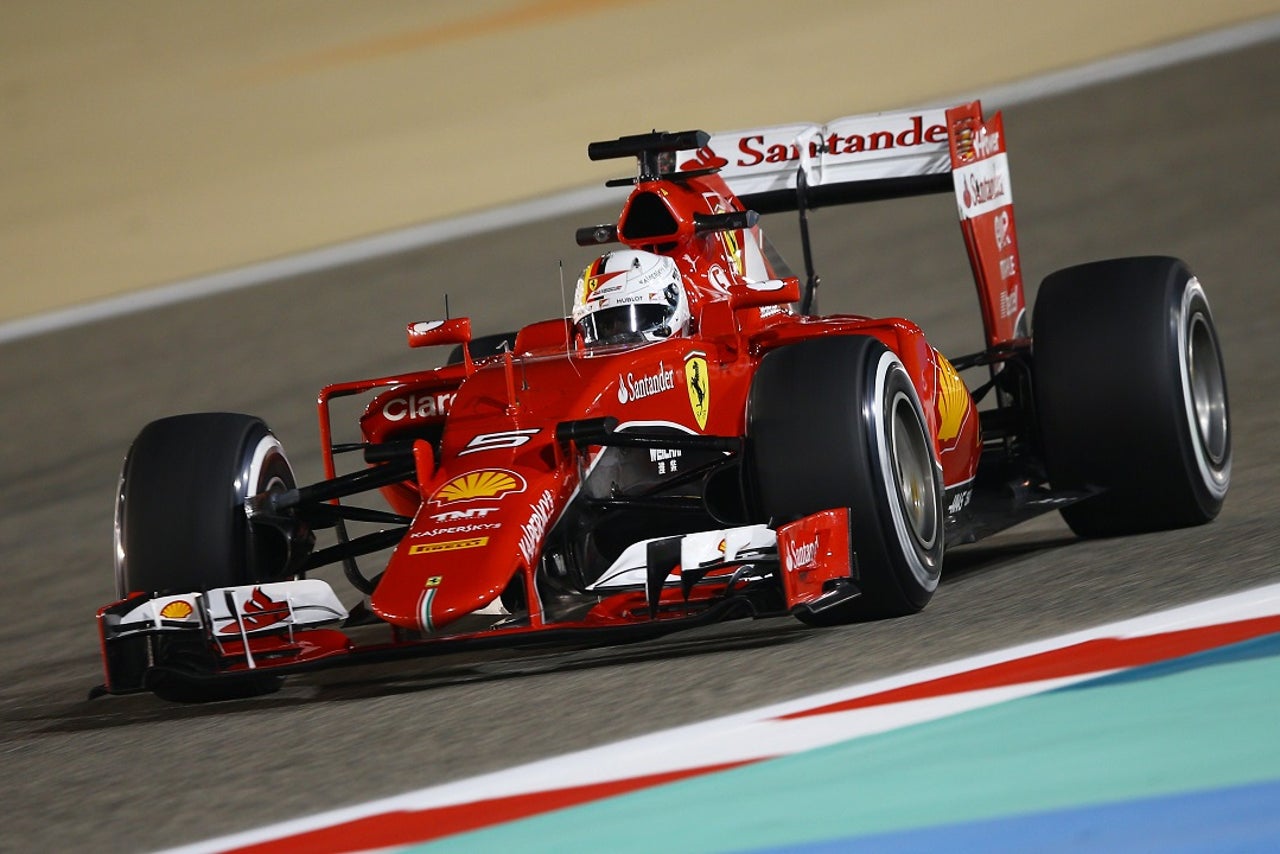 Sebastian Vettel has given himself a great chance of winning the Bahrain GP by splitting the Mercedes drivers in qualifying.
While he still has to get past Lewis Hamilton, he has at least put himself ahead of Nico Rosberg as Ferrari showed impressive speed in qualifying. The consensus is that Ferrari will be better on their tires in the race than Mercedes, which will make for a fascinating battle.
"I'm very happy with second today," Vettel said Saturday. "It was a tough session. At the beginning I didn't really find the rhythm that I had also in practice, but then towards the end, more and more, I think it was getting better. I was feeling happier in the car, and I felt more comfortable to push. So, for now, very happy for the front row and hopefully tomorrow we can have a good start and a good race from there. I think in the race we are maybe a bit closer, so we will see what happens."
Regarding the likely tire advantage, he said: "I think Lewis said earlier that we will be difficult to beat, and I hope he's right."
Vettel has a fresh engine in Bahrain, but he played down its significance.
"Obviously, for us it was always the plan that we do that for this event, so obviously not the plan for those guys (Mercedes) and others, probably, so I think in the end it's tough for all of the teams to manage the season with the engines we have available. Some teams maybe play around a little bit to use the engine more on Friday and a little bit less on Saturday and Sunday, but as I said, it was always the plan."
---