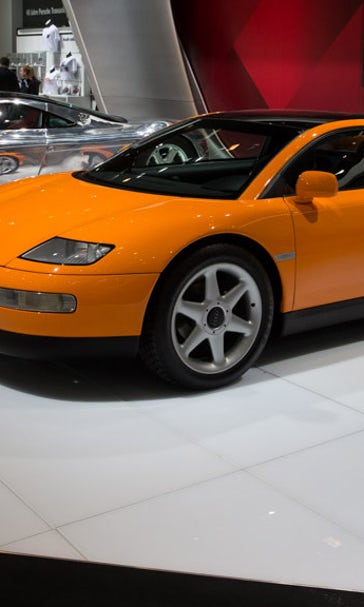 Techno Classica breaks attendance record for indoor classic car show
BY foxsports • April 13, 2016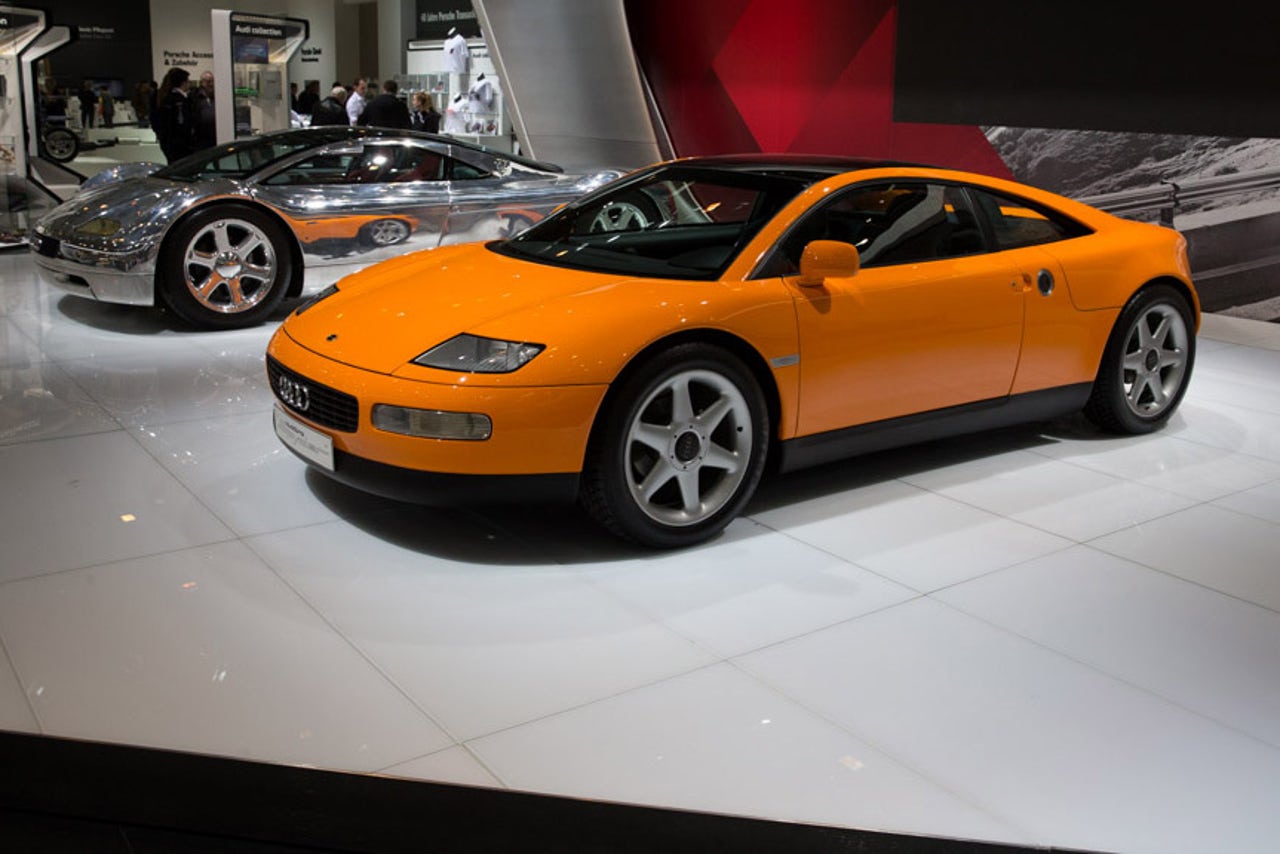 Just over 200,000 enthusiasts visited the 2016 edition of the Techno Classica, which is a new world record for an indoor classic car show and was spread over just five days. The 201,034 guests were treated to displays and booths of around 1,250 exhibitors, which ranged from major manufacturers to dealers, clubs and small vendors of anything from blinkers to rare brochures. These were spread over all 21 halls of the absolutely massive Messe Essen exhibition centre. Bigger is not always better, and finding all the gems of the 28th Techno Classica required quite a hike, and we are sure to have missed a few tucked away in one of the many corners and behind one of the hundreds of Porsche 911s. We did find some great machines during the rather crowded "Happy View Day" like the only road going Porsche 935 K3 and the unique Audi Gruppe S, which has resulted in this 150-shot gallery.
Manufacturers: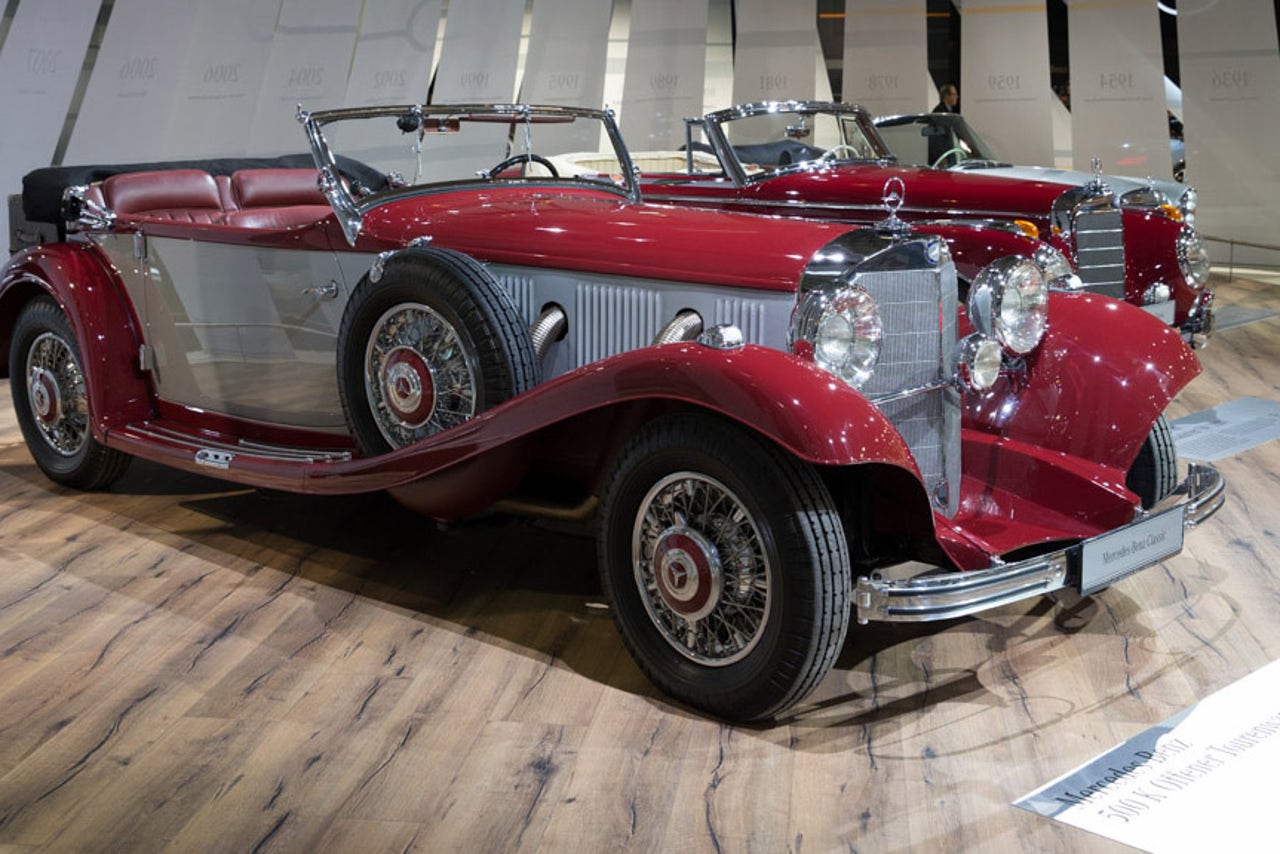 Mercedes-Benz 500 K Offener Tourenwagen at the 2016 Techno Classica.
There is no shortage of interest from major manufacturers in the Techno Classica. They usually bring a representative selection from their own collections and also free up room for their respective owner's clubs to bring their very best. BMW pulled out all the stops to celebrate their 100th anniversary with an array of cars, motorcycles and even an airplane. Audi used this opportunity to dust off several very rare cars from the second half of the 1980s (the Group S rally car) and two 1991 show cars; the very shiny Avus Quattro Concept and the slightly more understated Quattro Spyder Concept. Across the aisle, on Porsche's stand the 1972 Le Mans class winning 911 S/T 2.5 took center stage. In a rather sorry state just a few years ago, it has since been meticulously restored to its Le Mans winning configuration by Porsche's own restoration department. Fiat used the opportunity to showcase the new 124 Spider by bringing examples of both the original and new model, and also the respective Abarth versions. At Mercedes-Benz, the new C Class Cabriolet was flanked by many open models from the company's rich history, while Opel presented several versions of the original 'GT' alongside the recently introduced Concept car inspired by the compact sports car. 
The dealers: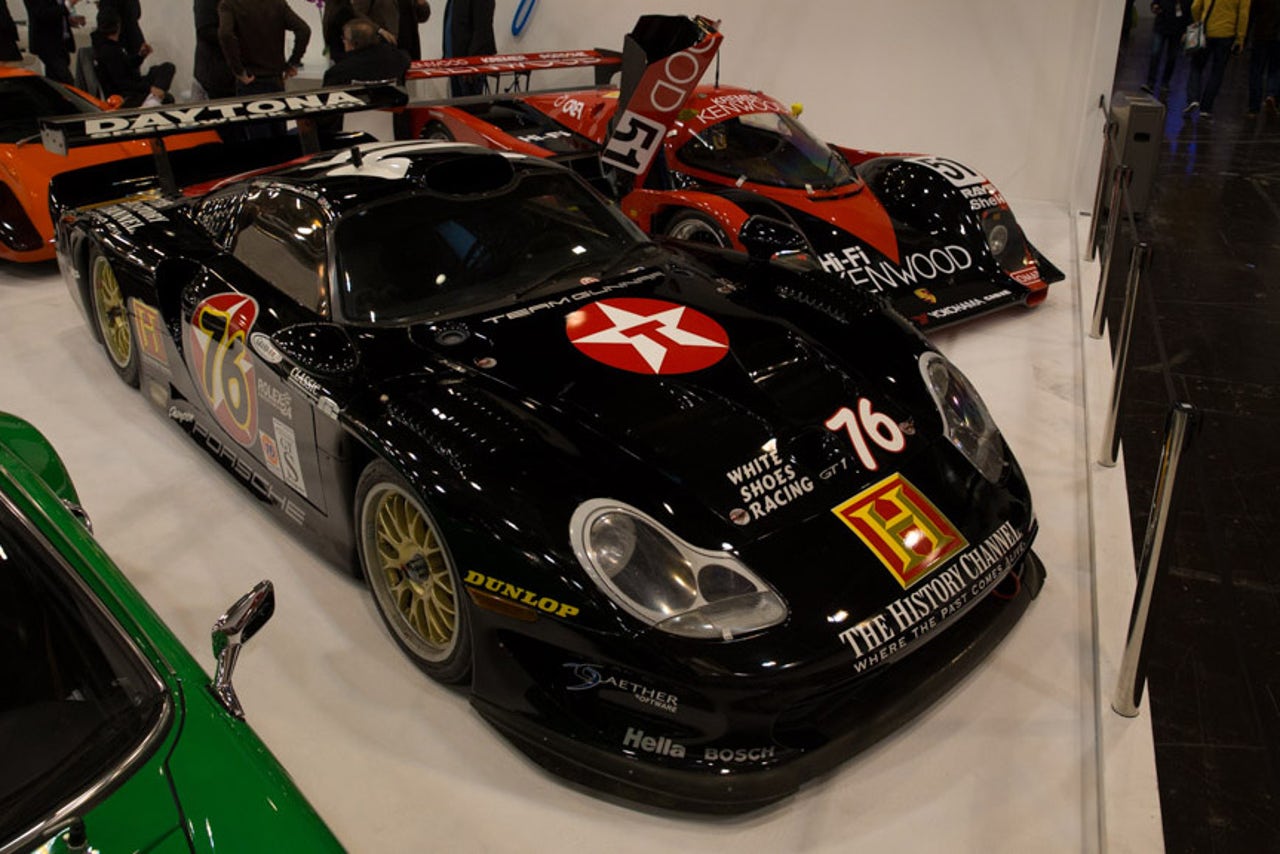 Porsche 911 GT1 at the 2016 Techno Classica
Keen to upstage their rivals, Europe's leading dealers usually pull out all the stops by bringing an eclectic mix of cars on offer. One of the more colorful displays was created by Jan Luhn, who offered a range of competition cars that included a Group 5 BMW M1, a late Porsche 962 CK6 and an ex-works Porsche 911 GT1. A master of understatement, Swiss broker Lukas Huni rarely fails to impress and this year brought exciting machines that included an Alfa Romeo Tipo B, a Bugatti Type 55 and a Touring-bodied Pegaso. Fine Automobiles from The Netherlands perhaps had the widest range of all with a very rare and very bright Heidegger BMW 3.0 CSL but also a recently rediscovered Bugatti Type 37 and a rare British-bodied Type 44 Roadster. Sharing a stand, Stuttgart area dealers Mechatronik and Oldtimer Land impressed by bringing out a rare Mercedes-Benz CLK-GTR road car and the only road legal Porsche 935 K3 respectively. The latter had been built specifically for Walter Wolf and had been in Swiss hands for many years. Its asking price was a cool 2 million Euros.
Further highlights: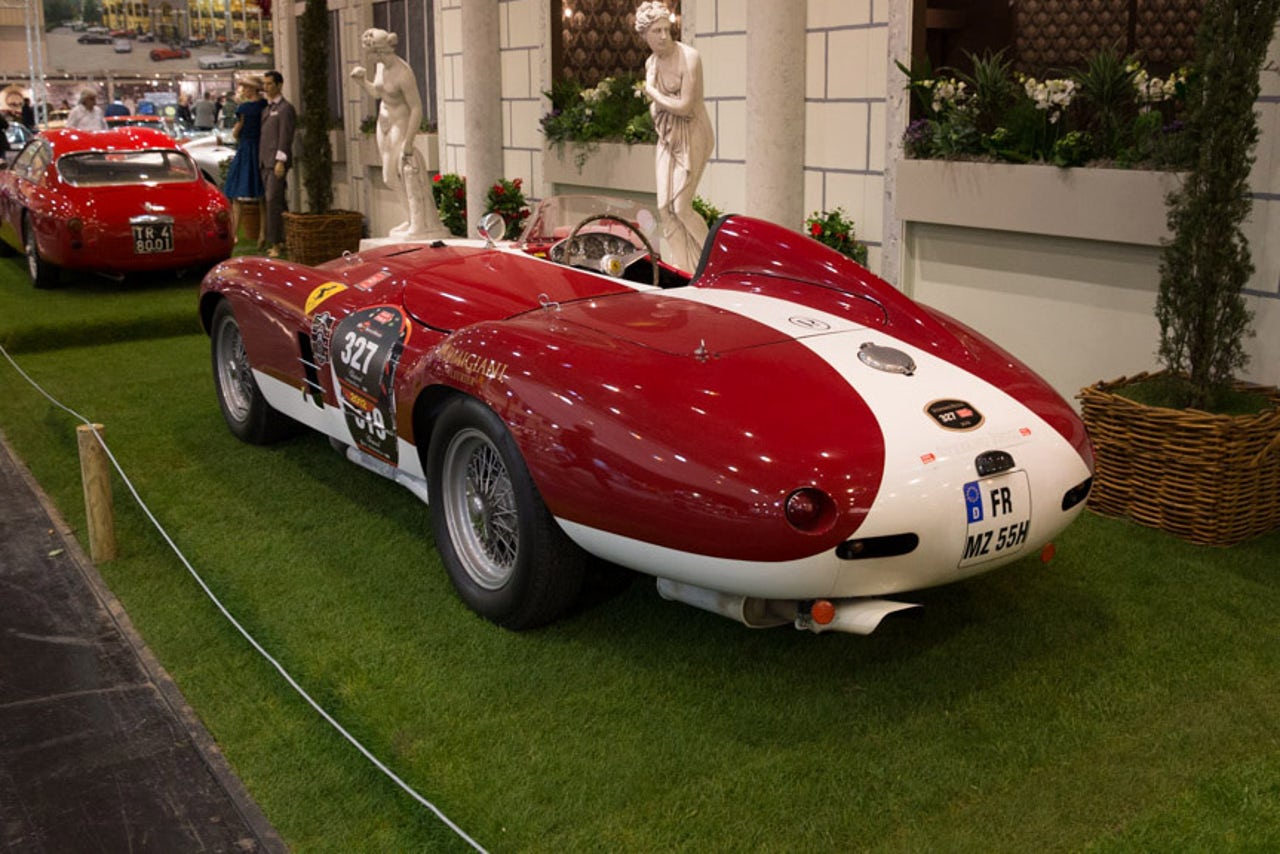 Ferrari 750 Monza at the 2016 Techno Classica
Event organizer SIHA paid tribute to the ever popular Mille Miglia Retrospective with a display of cars that had competed in the event during the last few years. These included several Ferraris and Maseratis but also one of the 300 SLRs usually entered by Mercedes-Benz. One of our absolute favorite cars was actually brought by shock absorber company Bilstein; a highly original Lancia Beta Montecarlo Turbo. This Group 5 car was raced for Lancia by Hans Heyer in the DRM. At the end of the season the car was presented to him and he still owns it to this day. At the end of the first day, the Ferrari 250 GT SWB displayed by German dealer Axel Schuette received the "Best of Show" award. These were but a few of the highlights of this year's, record-breaking Techno Classica, and many more can be found in our 150-shot gallery.
Article originally on UltimateCarPage.com
---