NHRA's David Rampy races with a heavy heart at Bristol
Published
Jun. 17, 2016 11:21 a.m. ET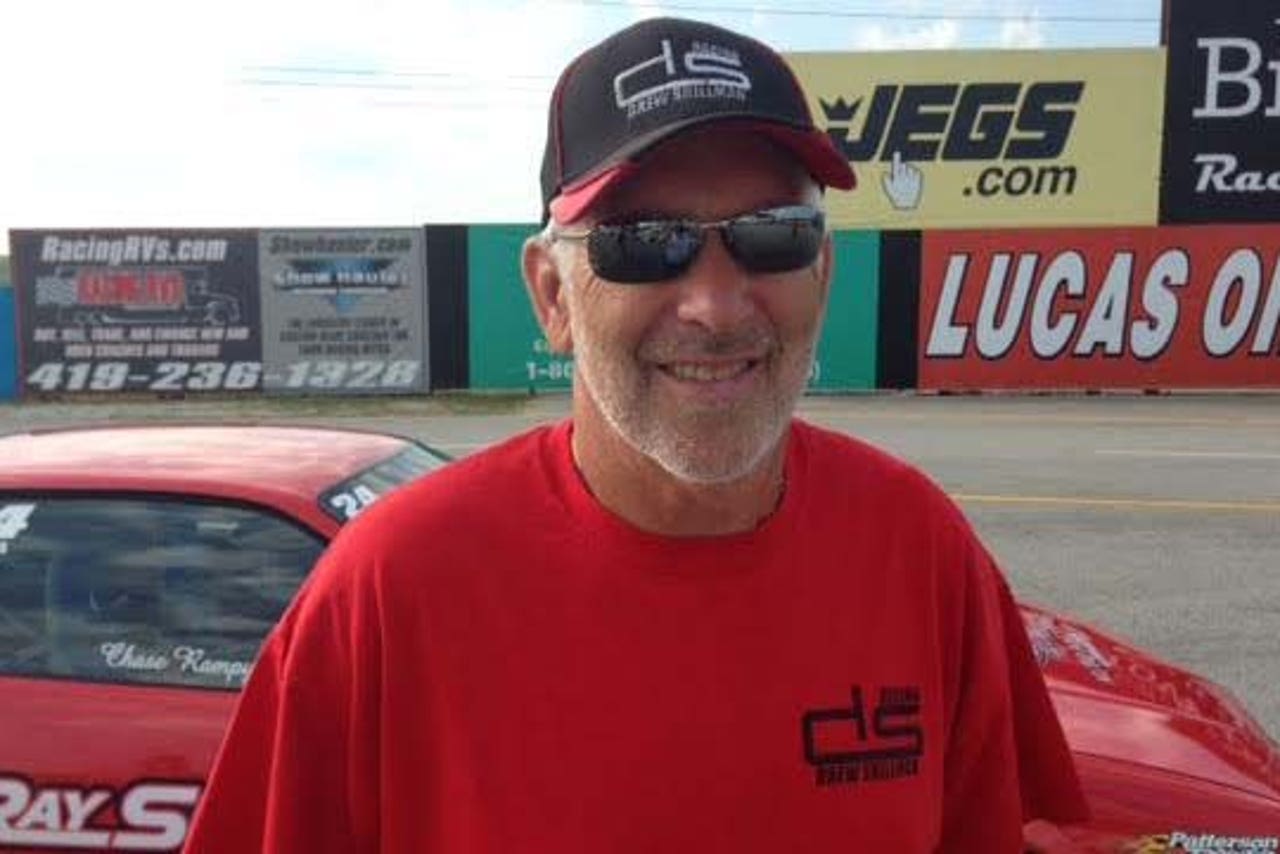 David Rampy, a decorated soldier of the NHRA's Lucas Oil Drag Racing Series, with four championships and 91-national event wins, heads to Bristol Dragway this weekend for the Thunder Valley Nationals.
As Rampy stages his Super Stock Camaro and braces for the launch at Bristol Dragway, there will be few reminders of the terrible day in Sept. 1985, when he watched his mentor and best friend, Don Young, lose his life in an accident while racing.
"I think it looks so much different now; it looks nothing like it used to," Rampy said. "To me, it's just the same place, but it's not the same anything. I don't really think about it like I would if it was still the same.
"Sometimes it almost feels like a blur to a degree. Don and I got up that morning, of course because we roomed together. We left the hotel, got to the track, and it was just like a normal day. Normally, he'd be going one way I'd be going another; but for some reason, we sat down together for lunch that day, fixed us a sandwich out of the cooler. Like we all did back then.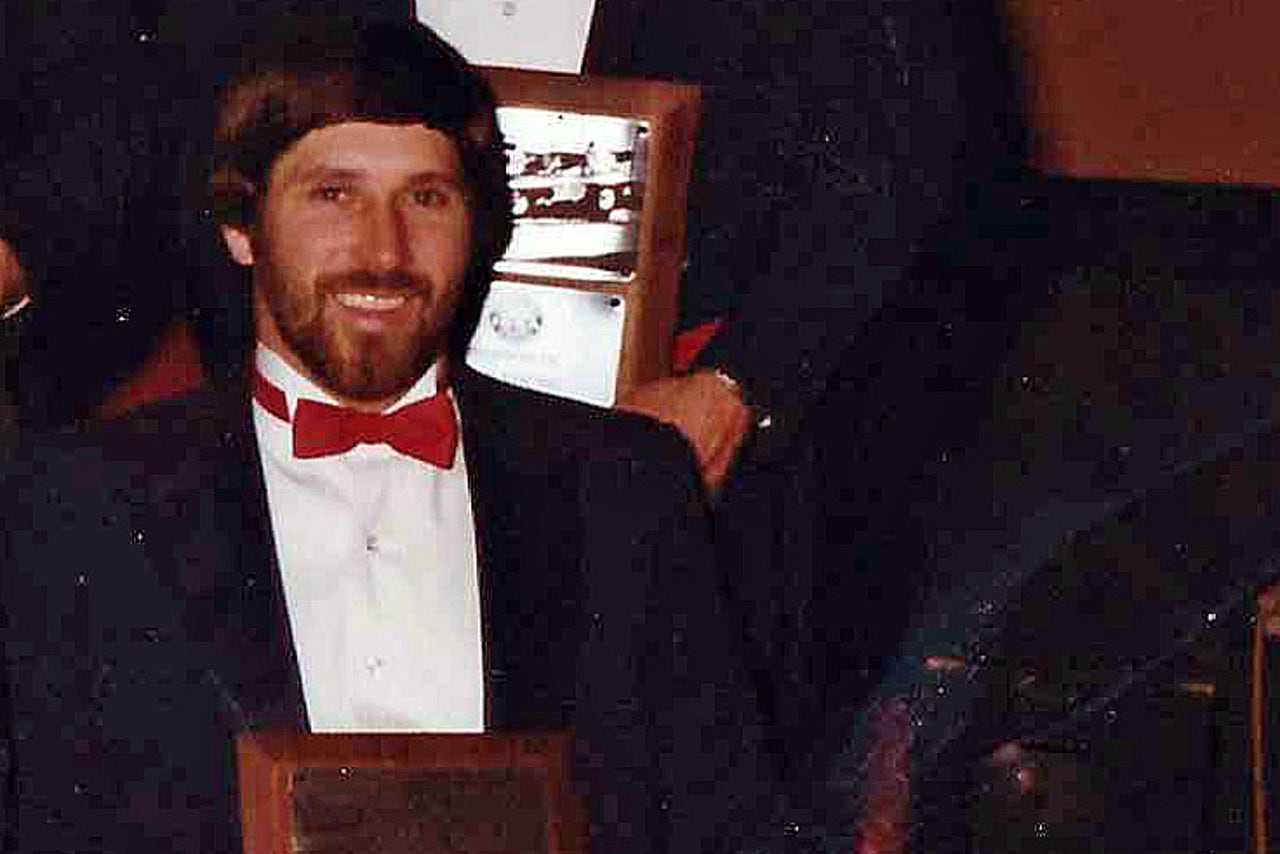 David Rampy seen with Don Young.
"We sat there together, and we ate our sandwiches and talked; it was like that last time together that we would ever be together. We just sat there and enjoyed the moment."
While Rampy is unsure of the topic of the moment, he's absolutely sure what was said the night before.
"We had talked about how we would handle it if one of us got hurt or killed," revealed Rampy. "We never got that specific with things. We never got to that point; I guess it was something we knew could happen, but never believed it really would."
Rampy said 99 percent of the time, they dined together on Friday and Saturday, but rarely on Sunday. Likewise, he rarely went to the starting line with Young because he was usually entrenched in his own racing demands.
This time there was time. Rampy was still in competition but had enough of a break he could walk to the starting line to watch Young's second round match against Eric Hinderberger.
Young had given Hinderberger a handicap head-start and was closing in on him quickly when the brakes on his dragster appeared to lock up.
Young's dragster took a sharp left crossing behind Hinderberger and impacted the Arco guard rail and its support post. The dragster impacted at an estimated 145 miles per hour and disintegrated.
Young, of Carrolton, Ga., was killed instantly when he was thrown from the dragster.
"I just had that gut feeling that it was not good," Rampy recalled of the incident. "At that time, you're kind of scatterbrained and so I jumped in a vehicle with somebody and rode down; there were parts scattered every which way. For some reason, I looked down, and there was his belt laying there. At that point, then I knew this was not good.
"I knew immediately that he was dead, and didn't go any further. I told the guy I rode with, 'you can take me back to the starting line, I don't want to see any more.'"
As the safety crews tended to the scene, Rampy spent most of his time notifying Young's family.
Rampy never wavers in the memory of Young's instructions to him - no matter what happens to him, you continue to race your race.
"I took some criticism afterward about going on and finishing the race," Rampy admitted.
Make no mistake, racing his way to a final round on a day with a tragedy was clearly one of the toughest challenges he's ever faced.
"I had just lost my best friend, and he was the guy that had taught me so much about racing, and its kind of like now he was gone," Rampy said. "All those emotions and all the time we had spent together and all the things we had done together.
"There were so many things he had taught me. I felt selfish in a sense, but I'm was thinking, 'where do I go from here? How do I cope with this? What do I do?'
"I was still early in my drag racing career, and he had made it clear that you just have to keep pulling forward and continue on."
Rampy was faced with a constant reminder each time he returned to his pits. His rollback truck towed not only his race car but the trailer containing Young's car and equipment.
"When the race was over, and I got loaded up and hooked up to the trailer and started heading home, that's when it all really hit," Rampy said. "I had that time to ride back home, and to think about everything in general. That's when I think I had such a hard time with it, but at the same time, it was that opportunity for me to do my kind of mourning as I went home."
A testament to his character, Young was crowned the Top Sportsman champion for 1985 when his fellow competitors failed to claim any more points enabling him to remain point leader through the final event.
Rampy said Young meant the world to him and, because of this, he seeks to keep his mentor's memory alive nearly 35 years later.
"I feel like you have to give credit to somebody for what you've accomplished, and I understand you accomplish some things on your own, but along the way, you have to have, especially in racing, people that influenced you in your life and helped contribute," Rampy said. "The fact that he was such a good racer, it's important that people know just how much of a champion he was on and off of the track.
"You know when you drag race; there are risks, and we could all get hurt. But when it happens to someone as great of a drag racer as he was, it hits home and hits home hard."
Over 30 years later, the reality still hits Rampy every time he straps in his race car.
***
Bobby Bennett is the Publisher/Editor of CompetitionPlus.com, a leading independent online drag racing magazine, since 1999. For the latest in dragster news worldwide, visit www.competitionplus.com or follow on Twitter @competitionplus
---