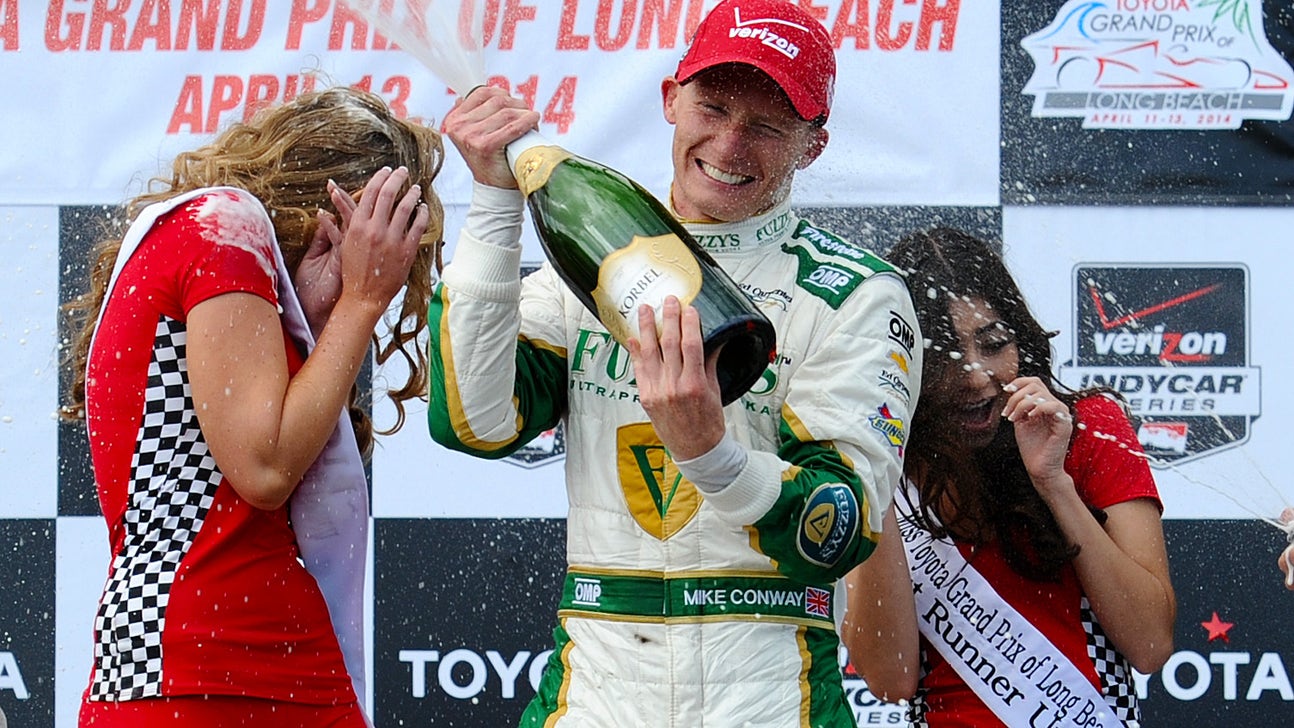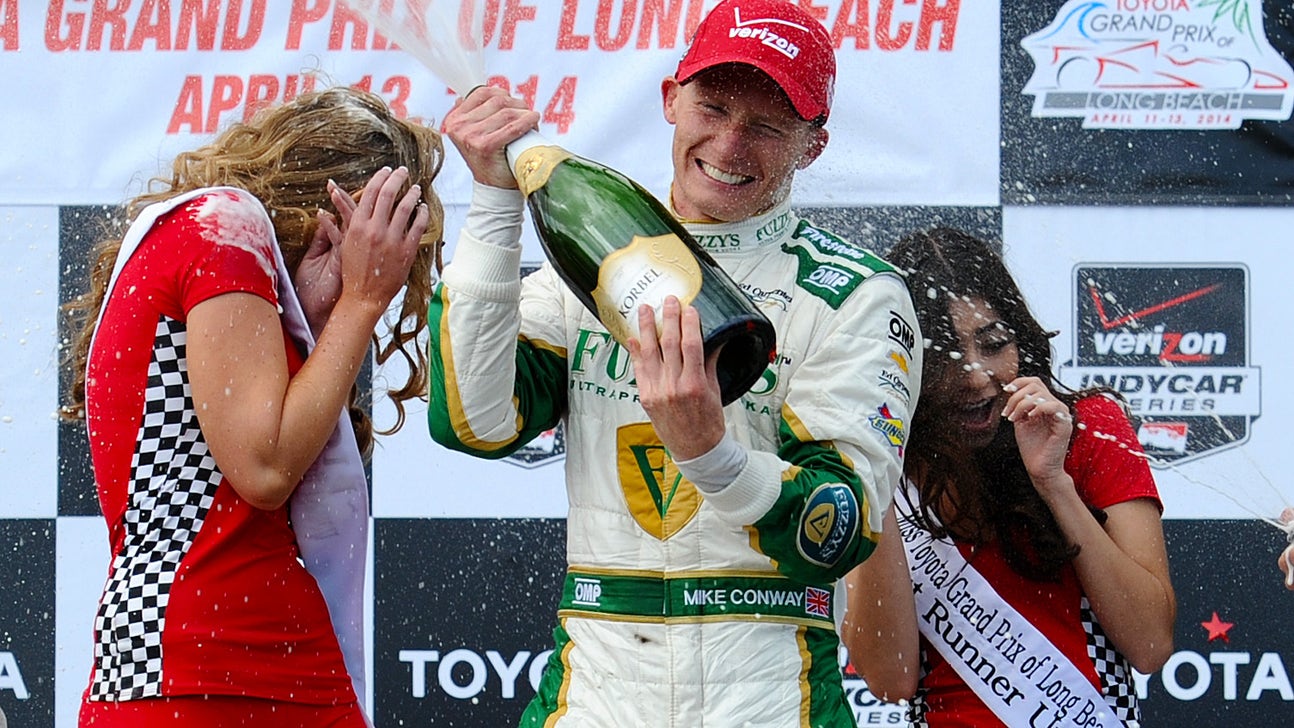 New chapter: IndyCar winner Conway discusses transition into Formula E
Published
Aug. 13, 2014 10:21 a.m. ET

August 24's race at Sonoma Raceway will mark the final road course race of the 2014 Verizon IndyCar season. Following the race, Ed Carpenter Racing's Mike Conway will soon be on his way to Beijing for round 1 of the 2014-2015 FIA Formula E series.
The British-born road course specialist currently splits his No. 20 IndyCar ride with team owner Ed Carpenter in the IndyCar series, with Carpenter running the oval races after Conway admitted he was too scared to run them following a series of major crashes at Indianapolis.
Yet that hasn't stopped Conway from picking up two wins in the IndyCar series this year alone, and four in his career in total. He also has wins in GP2 and Formula 3 and has experience in sports car racing. Therefore, his most recent endeavor into Formula E just seems natural for the 30-year-old (who turns 31 on Tuesday).
"Normally I'd like to stick with one thing," Conway said in an interview with FIAFormulaE.com. "But when I got through last year I realized that doing multiple things was going to be good for my driving – the more seat time you get the better. I've really enjoyed this year having a full street and road course program in Indycar, racing for Toyota in LMP1 and now Formula E. It's going to keep me busy until just before Christmas, so I'm very happy.
"There are so many things you have to do with the Formula E car, especially in terms of saving energy – you can't just go flat-out like you'd want to drive. You really have to look after the power that you have and there are different ways of doing it and still getting a good lap time – and it's something we are still exploring. I didn't get to do the first event simulation but Oriol [Servia] got some really good data so we've been playing with that and keeping it evolving.
When asked about his strong performance at street courses, of which all 10 FIA Formula E races during the inaugural season will be ran on, Conway explained: "I just love dancing the cars around between walls, curbs and bumps.
"I just love it – the challenge of the circuit constantly evolving all the time. Tracks always grip up and go quicker, but street circuits can vary by big chunks of time from the start of the weekend to qualifying and even in the race you can sometimes find three to four seconds in time. I like constantly going out there and challenging the circuit and learning. I just love 'em."
Mike Conway currently sits 22nd in the 2014 Verizon IndyCar series due to his limited schedule, and will be racing for the Dragon Racing team alongside Belgium's Jerome d'Ambrosio in Formula E.
FOX Sports 1 will have LIVE exclusive coverage of all 2014-2015 FIA Formula E events beginning at Beijing on September 13.
---