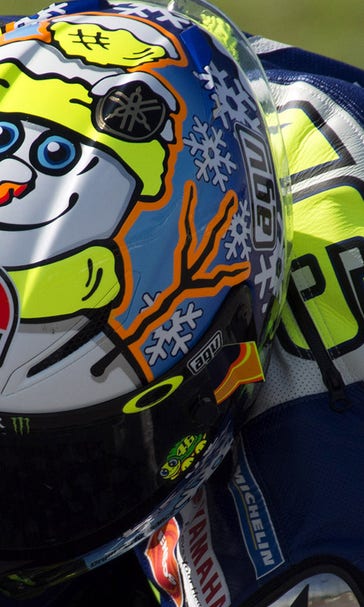 MotoGP: Rossi looking for pace as sports tacky Christmas helmet at test
BY Samuel Reiman • February 1, 2016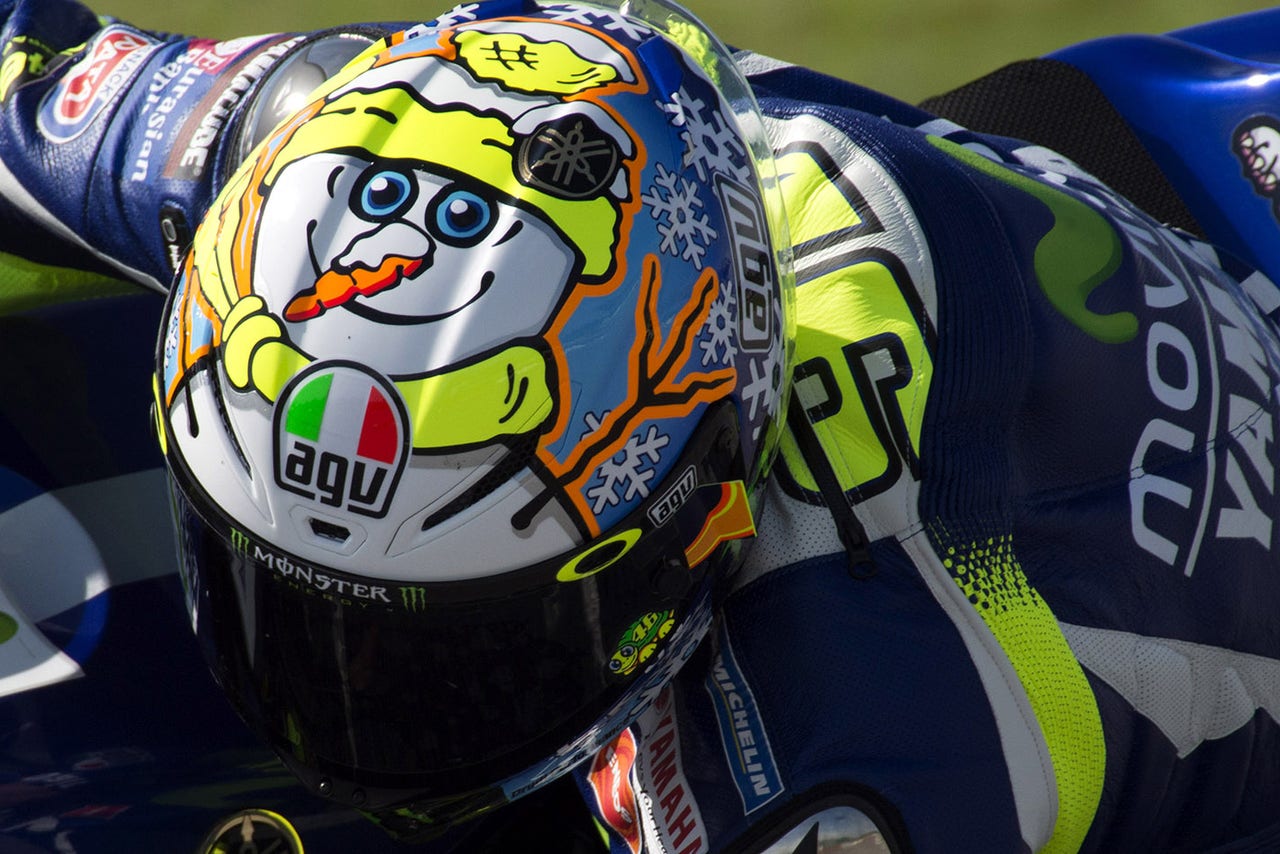 The 2015 MotoGP season saw Movistar Yamaha teammates Jorge Lorenzo and Valentino Rossi duke it out for the championship all the way down to the season finale in Valencia, where Lorenzo took the title.
Its too early to determine whether a repeat could occur in 2016, but early indications suggest it is a possibility, with Lorenzo leading teammate Rossi by a second in a Movistar Yamaha 1-2 in the first MotoGP test of 2016 at Sepang International Circuit on Monday.
"The gap to Lorenzo is too big, but it's also true that he was stronger than everybody else, so he was able to have a better rhythm," said Rossi. "On the other side, my position is not so bad and we worked a lot on the bike. It's just the first day and the total count will be at the end of the third, but we have a lot of things to do. I'm quite happy because the electronics already work quite well. We're not at the same level as last year, but it's already good to ride the bike and especially the Michelin front tire improved a lot, so the feeling when you ride the bike is more similar to last year. These are the two important issues. We had three bikes, but one of them was just meant for doing a few laps, it was the old one. We have two 2016 bikes and I did my fastest lap time on the bike that's more similar to the 2015 model, so it's a little bit half and half, but just because I didn't have enough time to work on the 2016. I did only one stint and it wasn't so bad, we will continue tomorrow and see. Our first issue for this test is to decide which one, so tomorrow we'll try to get a better understanding."
Valentino Rossi also made the headlines at the test with a new tacky Christmas helmet: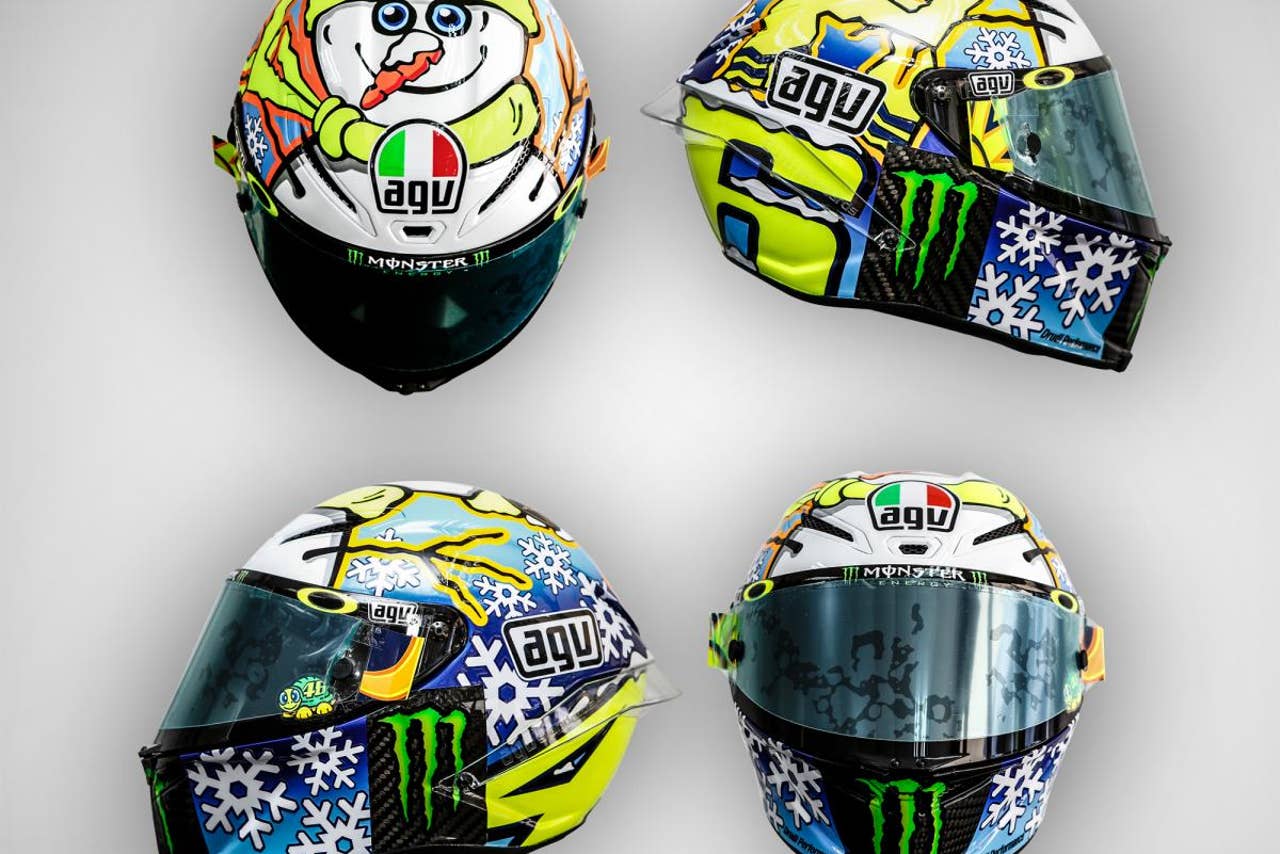 Here was his one from 2015: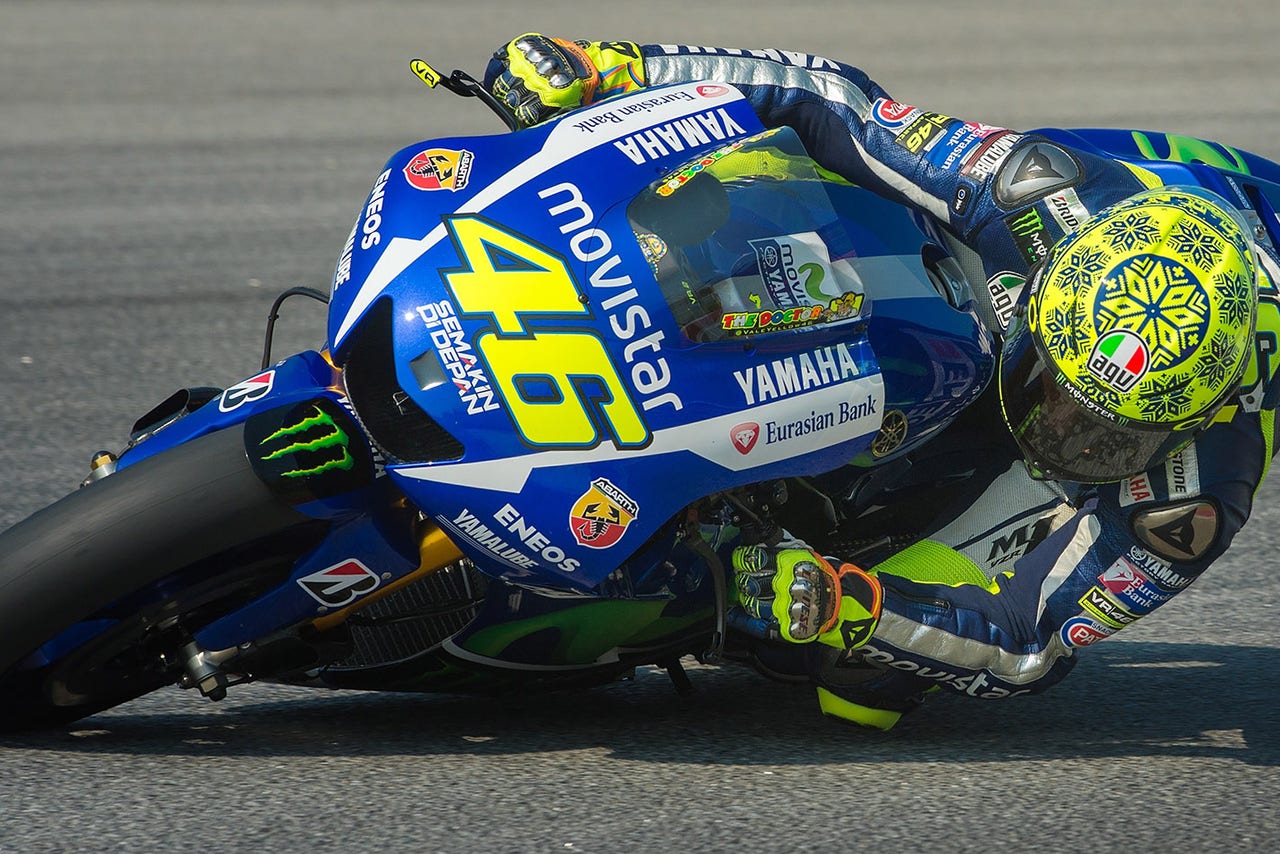 Valentino Rossi tests at the Sepang International Circuit on Feb. 25, 2015.
---