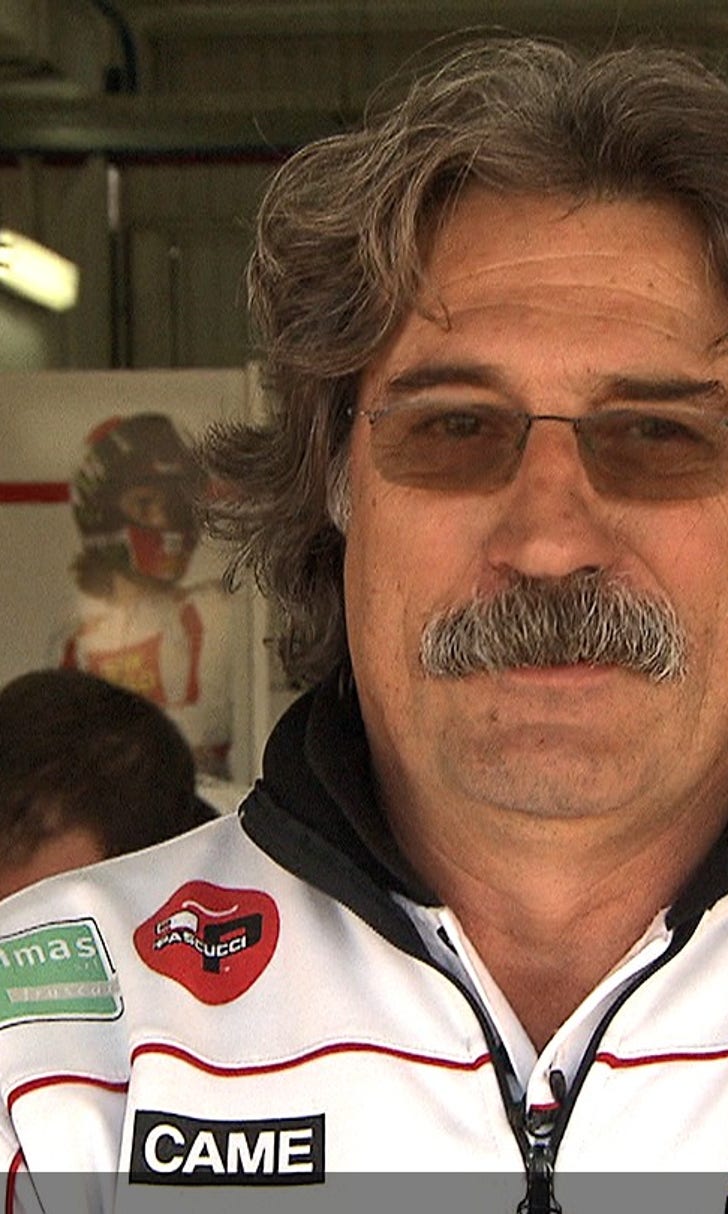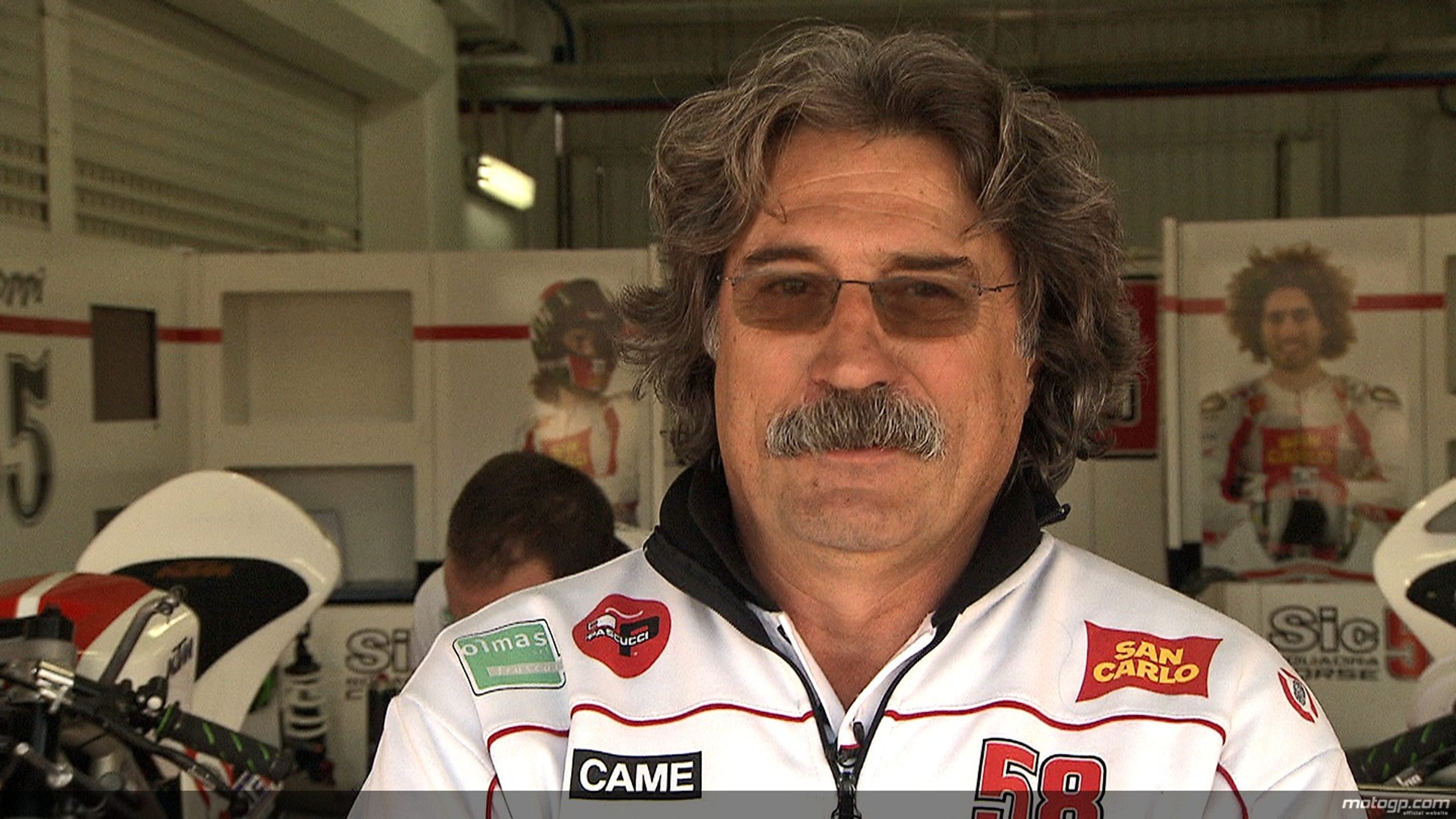 MotoGP: How being a team manager keeps Paolo Simoncelli going
BY foxsports • November 25, 2014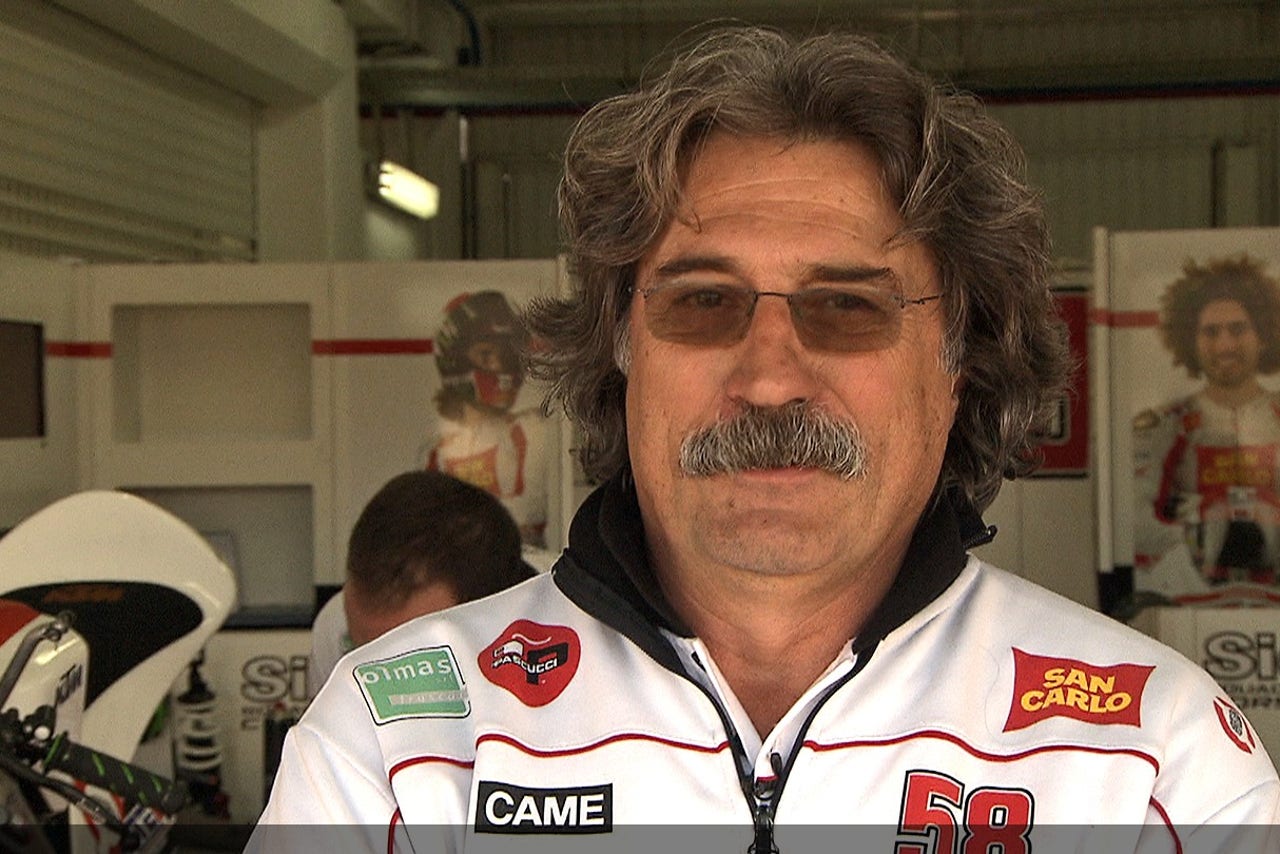 Two years ago, the father of the Marco Simoncelli launched a project by the name of SIC 58 Squadra Corse. Paolo Simoncelli shares his latest feelings on the importance of the project, which is aimed at boosting the careers of young Italian riders.
Following the tragic events of Oct. 23, 2011, Paolo Simoncelli went through two years of deep reflection during which he sought an incentive which provides both a fitting memory of his son as well as a platform for upcoming Italian talents.
"Let's say I wanted to prove to myself that this was possible," Paolo explains. "After two years I discussed the possibility with all of Marco's sponsors and they all gave us their support. We started it with pre-Moto3 in Italy, with two 125cc Hondas for Kevin Sabatucci and Mattia Casadei. This year, we have had two new riders in Nicodemo Matturro and Tony Arbolino, with whom we won the championship."
It is without doubt that Paolo's eyes light up when discussing his team.
"To be brutally honest, this whole project was started to keep me alive," he emotionally admits. "When, after the first race, my wife and my daughter fully supported the scheme, I knew it was the right way to go forward."
The SIC 58 Corse outfit was competing in Valencia two weekends ago for the final round of the 2014 FIM CEV Repsol championship, with Tony Arbolino and Anthony Groppi (invited to compete by the team) riding the KTMs which had been used during the Moto3 World Championship season by Niccolo Antonelli and Enea Bastianini.
"The problem in terms of equipment is the money," Simoncelli continues. "I have four riders and two of them don't pay anything. I must admit that I do have the support of Fausto Gresini. He says he has 49 percent of the team; in reality, it is 50 percent but he allows me to steer the team in whichever direction I like – he says the team is mine.
"Our objective is to reach the World Championship. In our trailer we have an image of Marco and I would like that image to reach the World Championship. With respect to all of the riders, I do very much believe in Tony as he is a real phenomenon in my opinion. He had never previously ridden a four-stroke Moto3 bike but, despite that, he went very well indeed when we went to Valencia."
The next target for Simoncelli is to see his team competing full-time in the Moto3 ranks of the 2015 FIM CEV Repsol series.
"Yes, of that goal I am sure," he begins to sum up. "I am convinced that is the way to go because in this championship the level is so high and it prepares teams and riders perfectly for the World Championship. If you can do it here, you can do it in the World Championship. Over in Italy, the whole organization is good but the general level is slightly lower. I want to know the real level of the riders.
"In 2015 we will do a complete FIM CEV Repsol season, definitely with Arbolino and then with a second rider who is yet to be confirmed. The idea is to also continue running in the Italian championship with four riders. After that, we'll see what happens…"
Story via MotoGP.com.
---